You can never go wrong with a little black dress and it should be a staple of everyone's wardrobe. You only need one, because a black dress can be worn for any occasion. You can get a black dress that is fit and flair, a-line, loose fitting, or even with cutouts. A dress with cut outs is so on trend and can be worn to a dinner date or to a wedding, it's super versatile and looks very sexy without trying too hard.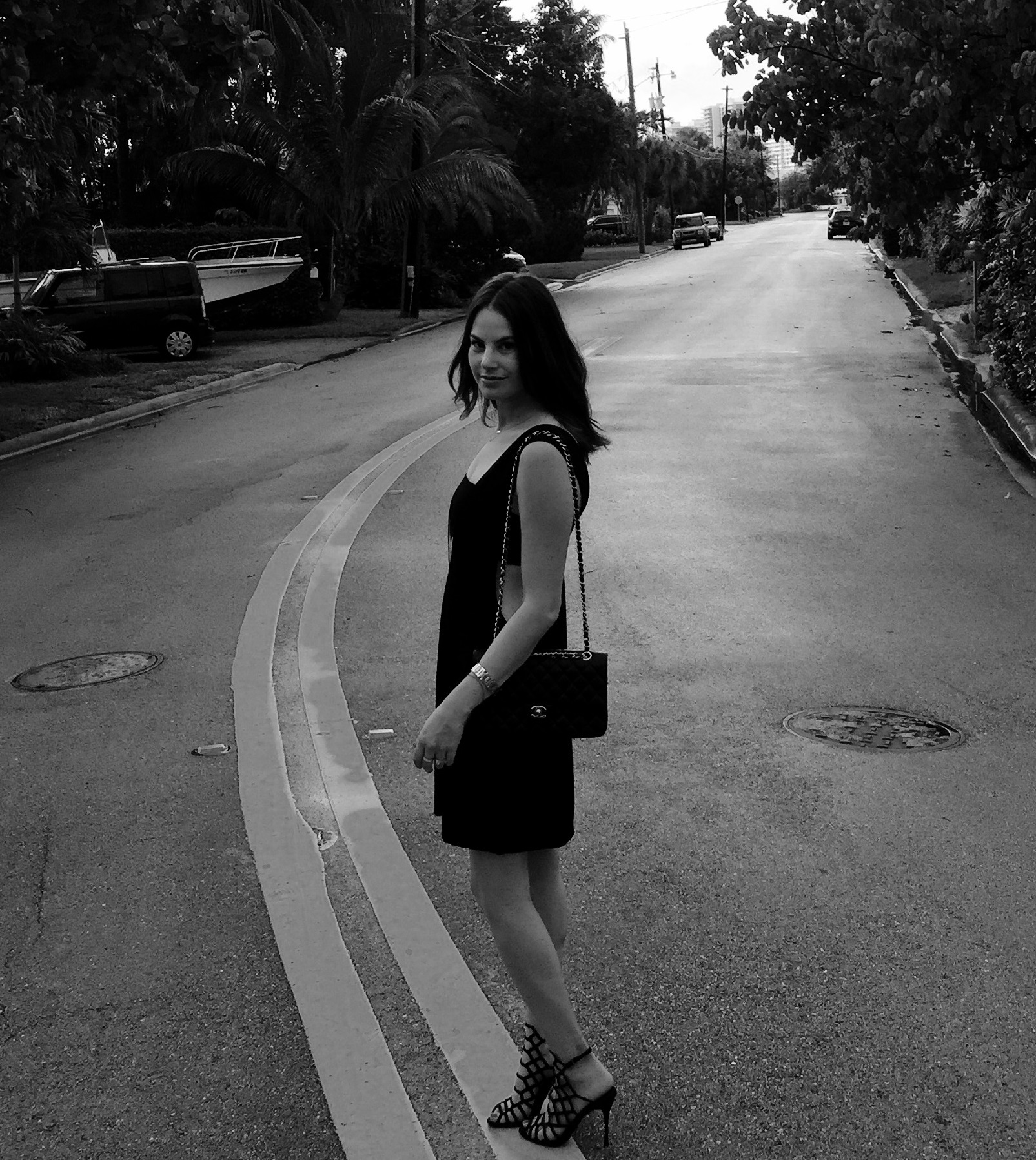 In picking a dress with cut outs just make sure that the cut outs are in the right place so that it's flattering. I love this dress I'm wearing because the cut outs are placed in such a perfect place. I bought this dress almost two years ago, but I above link dresses that are similar to this one in different price ranges because my dress is no longer available.
I paired this dress with Schutz gladiator sandals which I just bought- the price is just right and I was looking for a pair of new black shoes so these are just perfect..
I wore this dress to two different weddings last year. To the first wedding, I wore the dress with hot pink Jimmy Choo sandals and to the second wedding I wore the dress with a pair of black pointy Manolo Blahniks. Adding a pair of colored shoes really makes the dress more fun! The Schutz shoes are also linked.
I wore my Chanel bag with this dress and I linked a similar one. You can never go wrong with a Chanel:)
Have a great week!
Wednesday on the blog: Jake sitting up and how it's a total game changer + my favorite boys fashion!
xo
Jenny