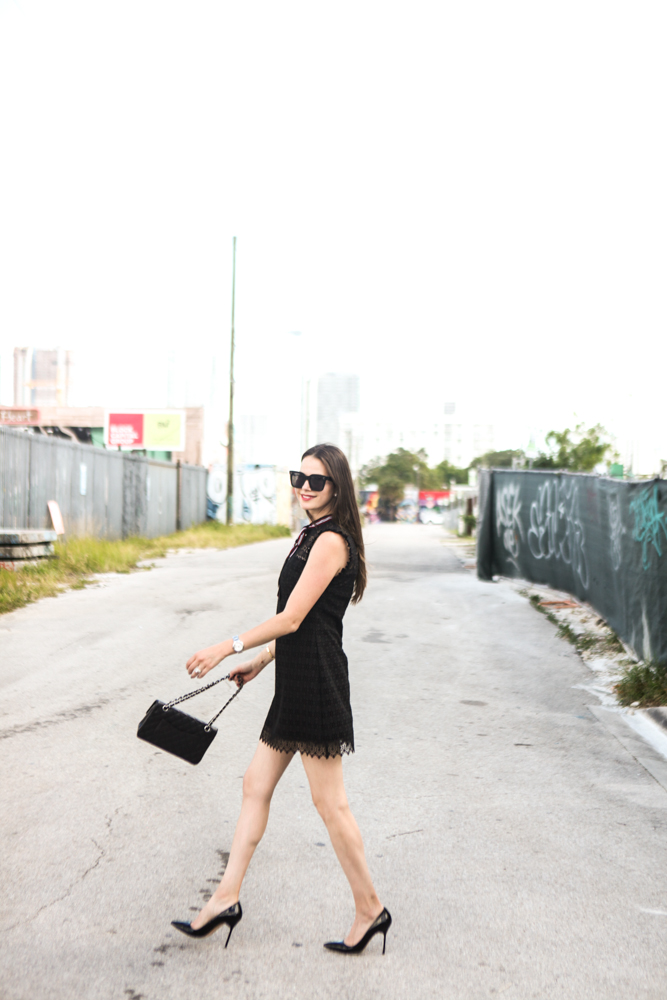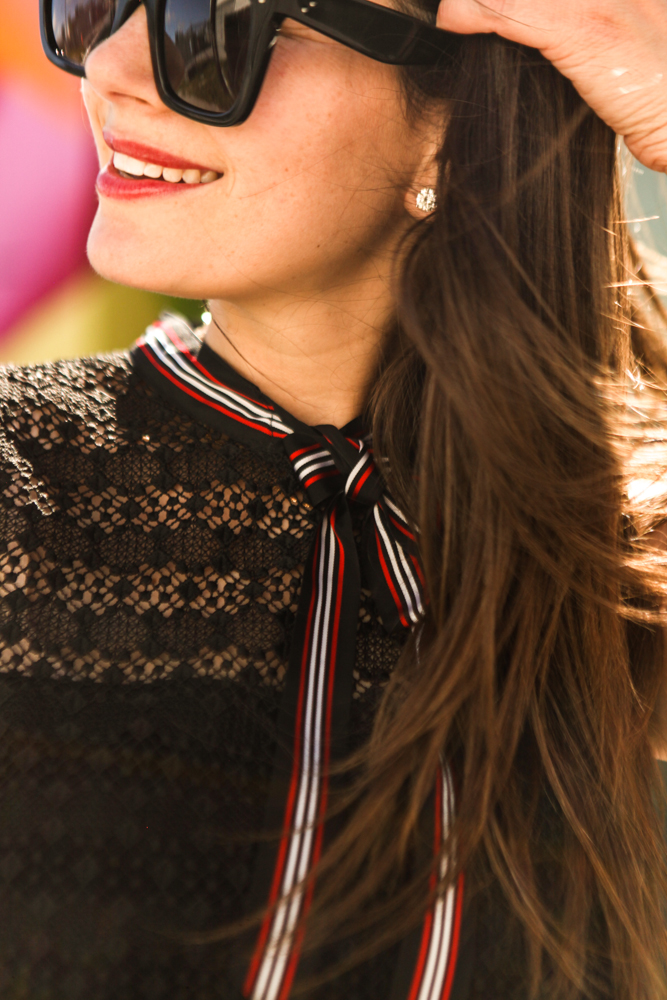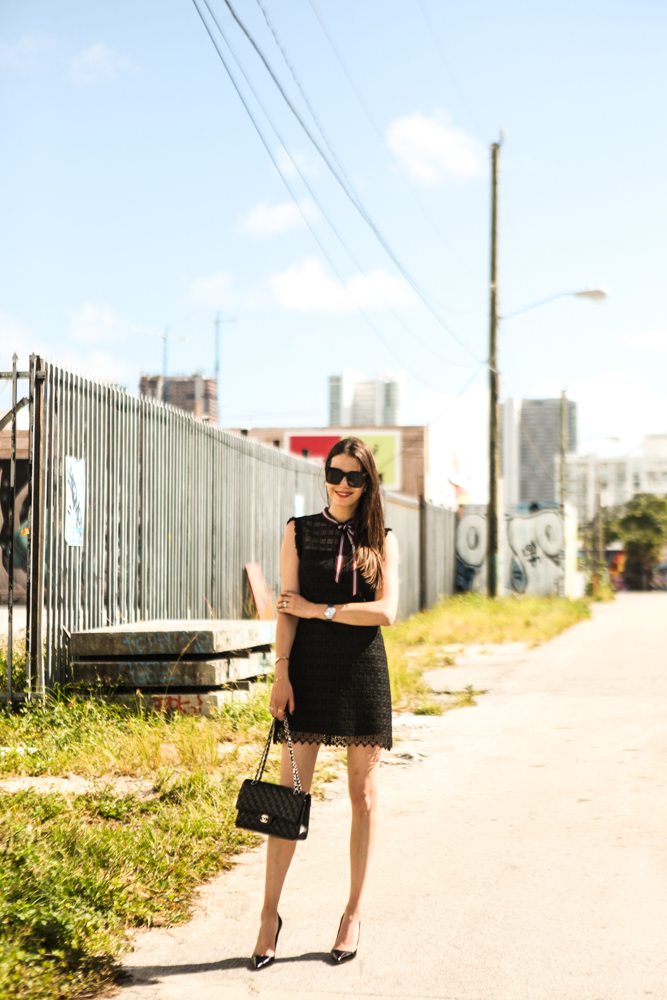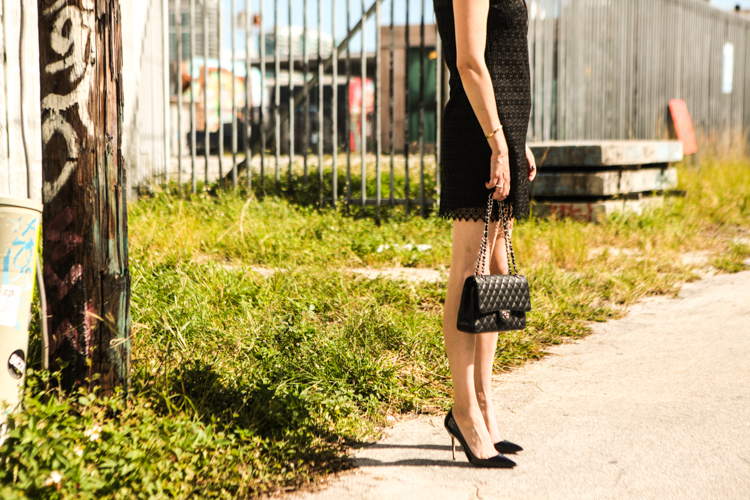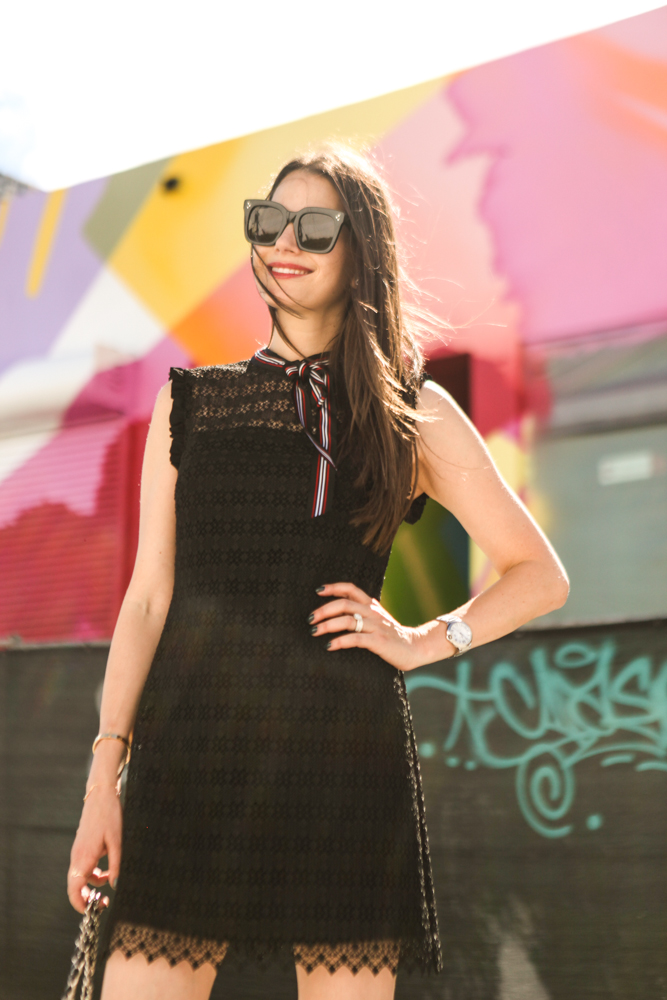 Hi Guys!
I feel like I blinked and here we are: it's holiday time! Happy first night of Hanukkah! I can't believe it's Chloe's first Hanukkah:) She absolutely loved seeing the candles being lit and the funniest part was after we lit the candles Jake asked for Challah (ha)! It's because he's getting it confused with Shabbat. You don't want to know how many chocolate gelt Jake has had today….
This time of year is all about getting dressed up, eating/drinking, and enjoying family time. It just so happens that Jake's birthday is December 24th so it's a fun celebration month for us, plus we are doing Chloe's baby naming on the 23rd with just family. My sister, brother in law, her two daughters + my parents and my brother are coming into town. I can't wait for us all to be together.
Onto the outfit!
There are so many options of what to wear for the holidays- but you can never go wrong with lace. I am totally obsessed with anything lace. I think it just looks so polished & chic. I paired this dress with my pair of Manolo Blahnik shoes that I have had for years and years. Seriously the best investment. The bag is the classic black Chanel which I have also had for years – 7 to be exact. My husband wouldn't agree with me but it's a total investment piece.
I wanted to share with you my top five lace dresses all ranging in prices including this one that would be great for a holiday party. The one I'm wearing is currently 30% off. YAY!
xoxo
Jenny