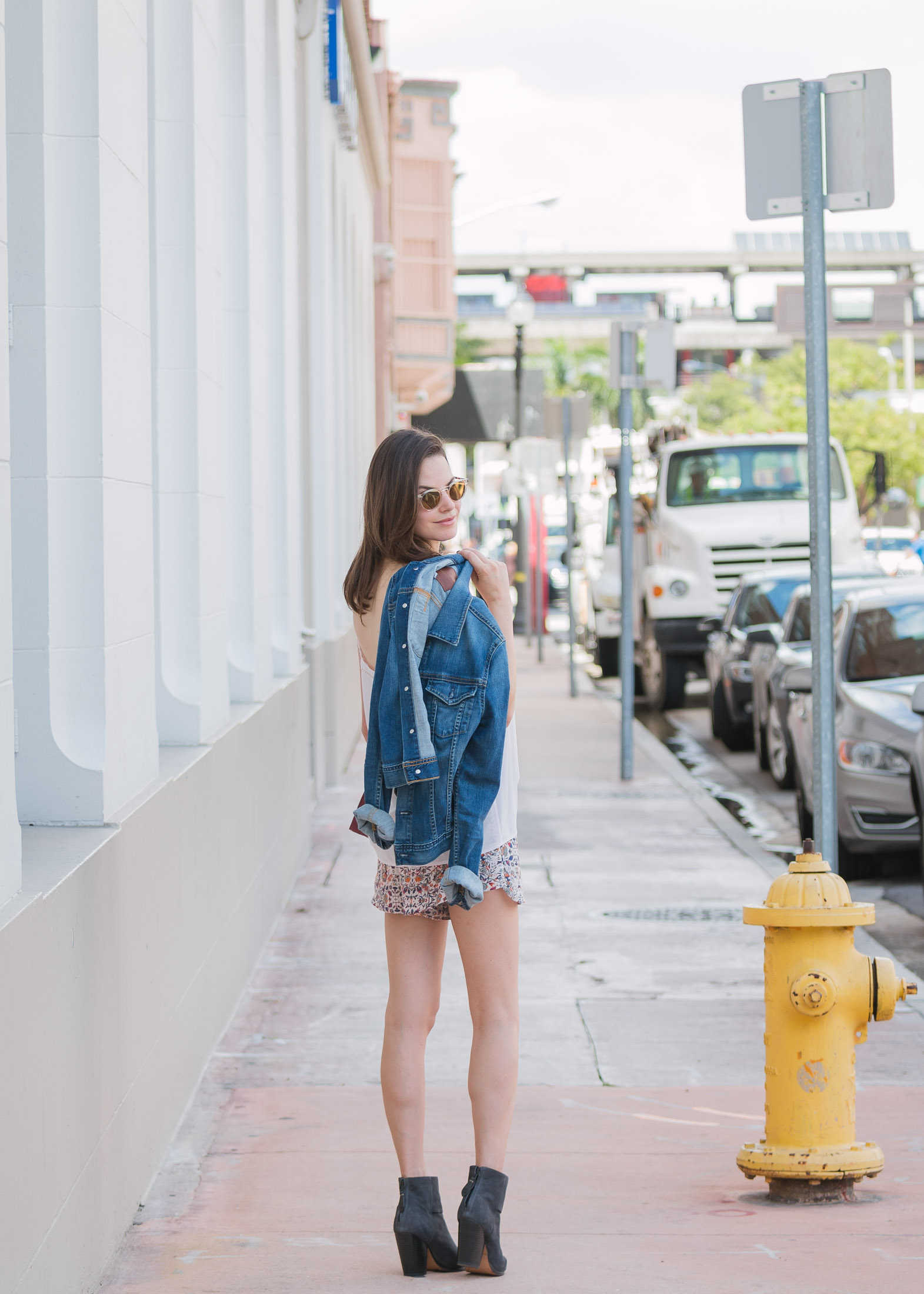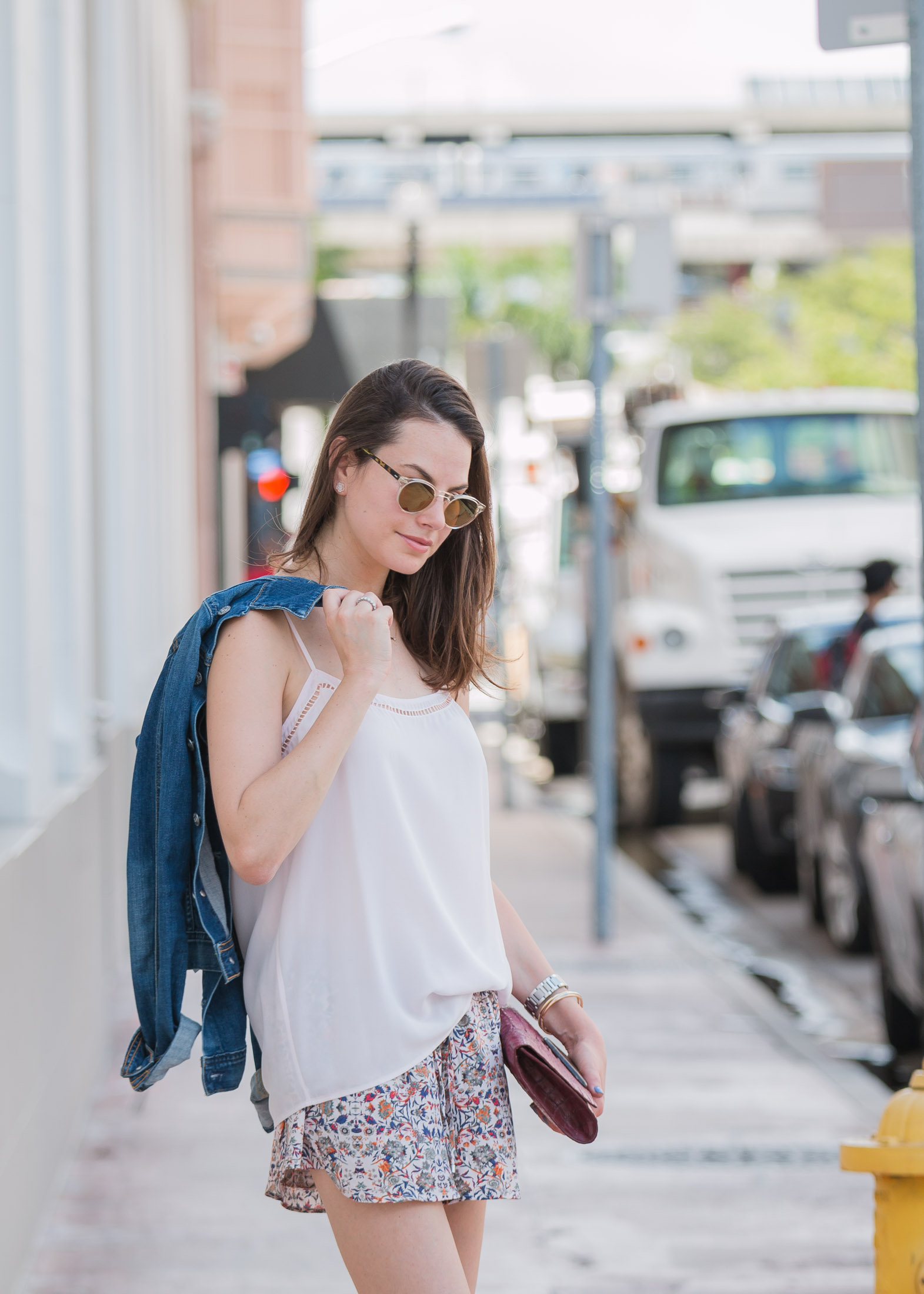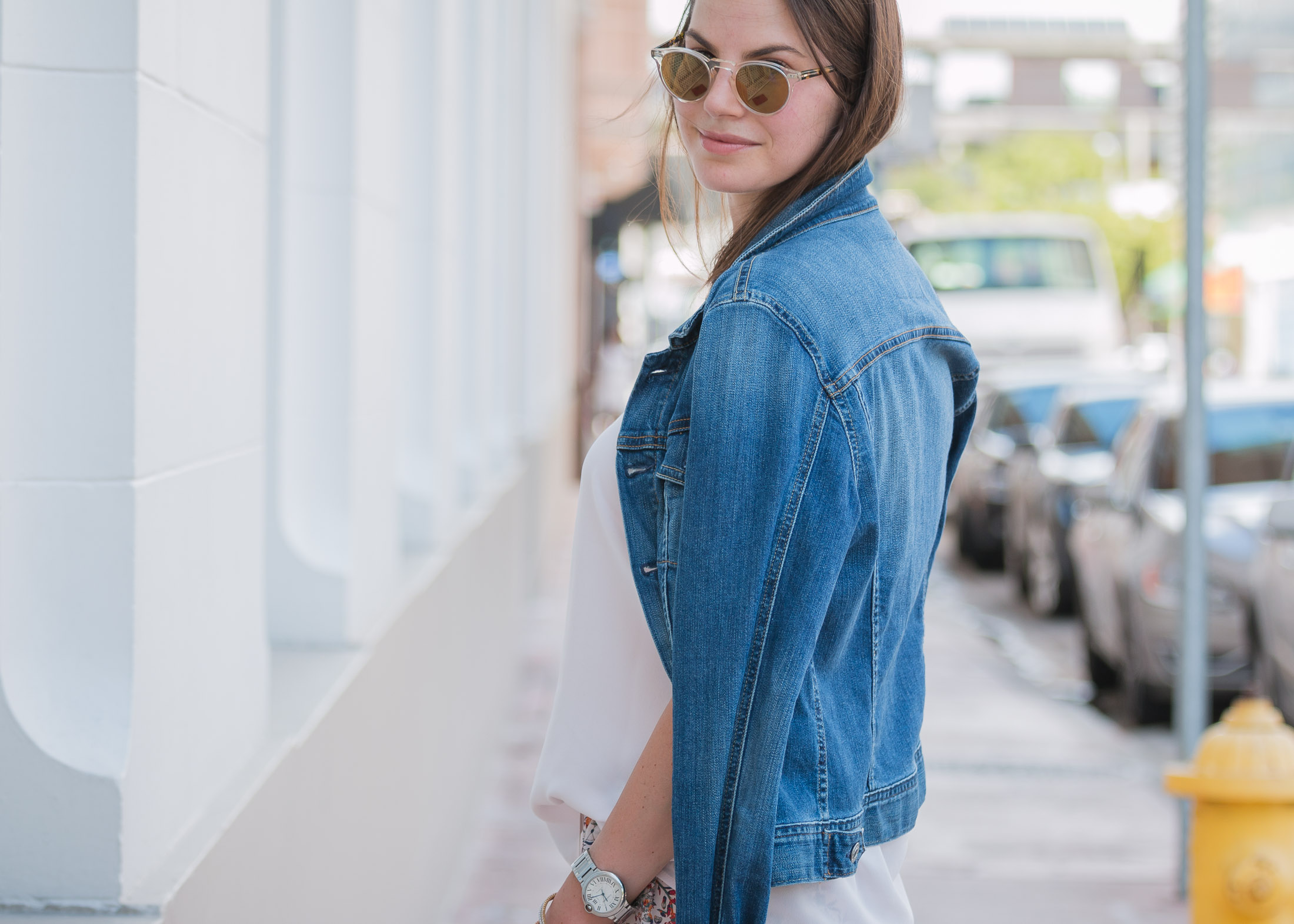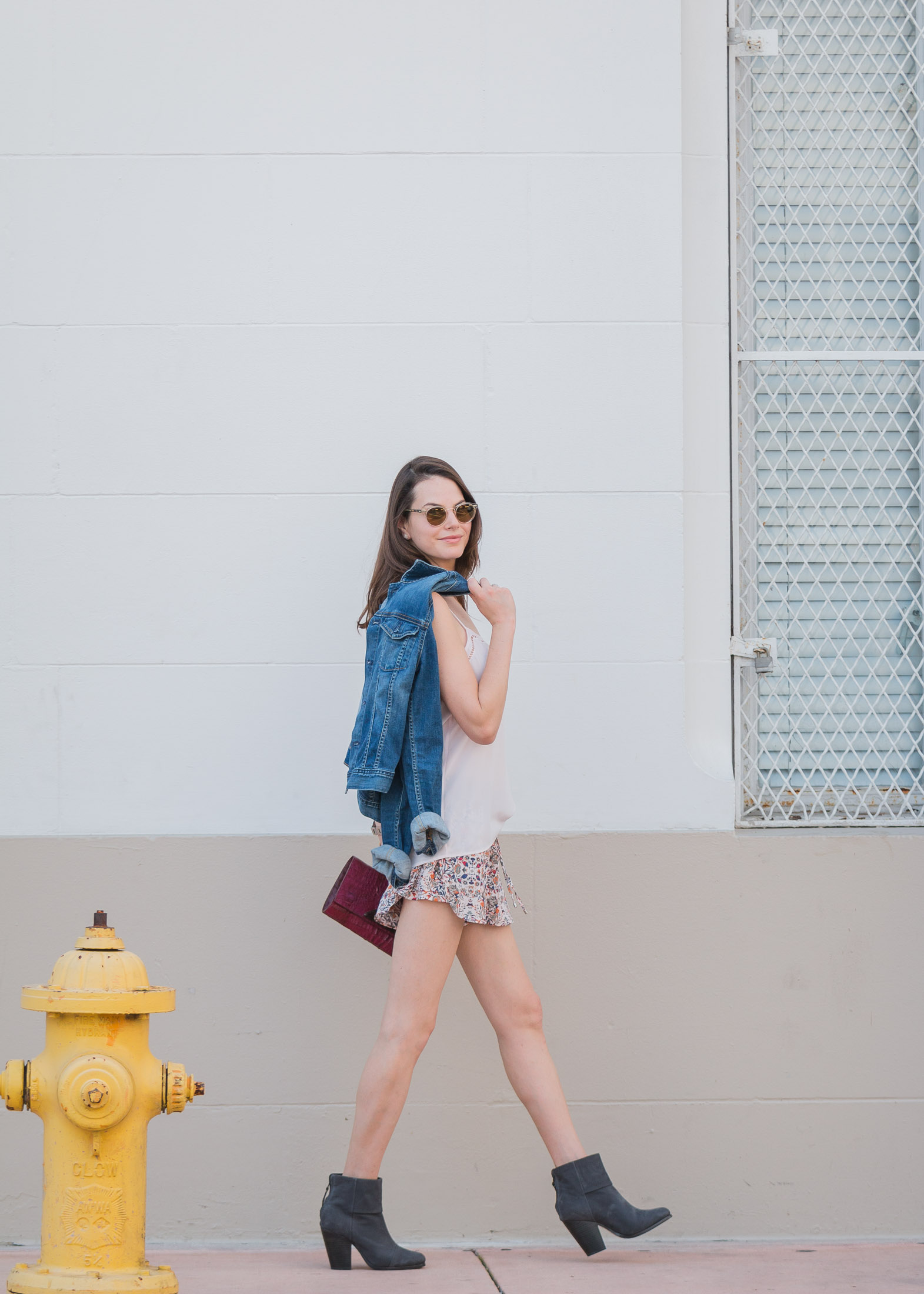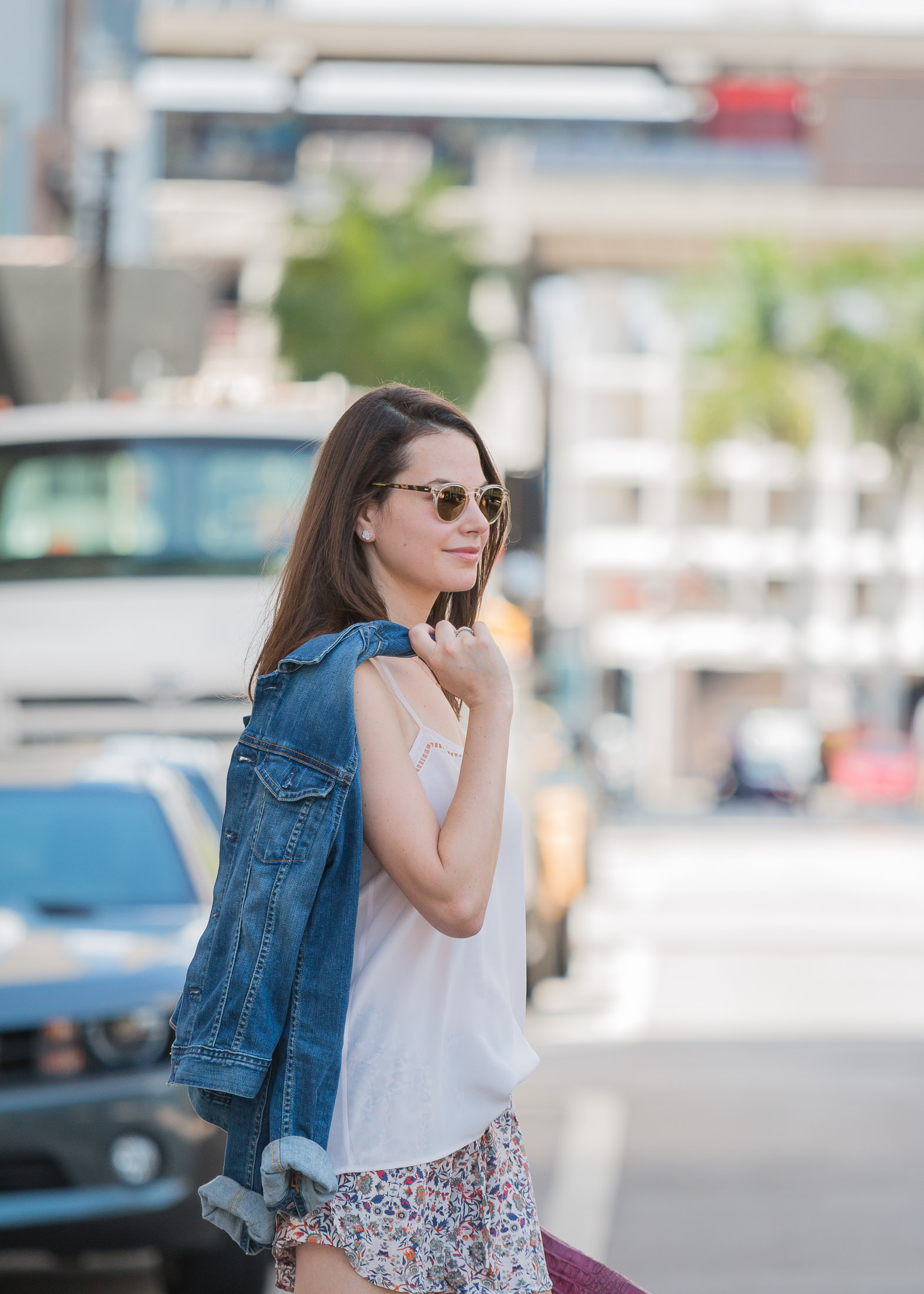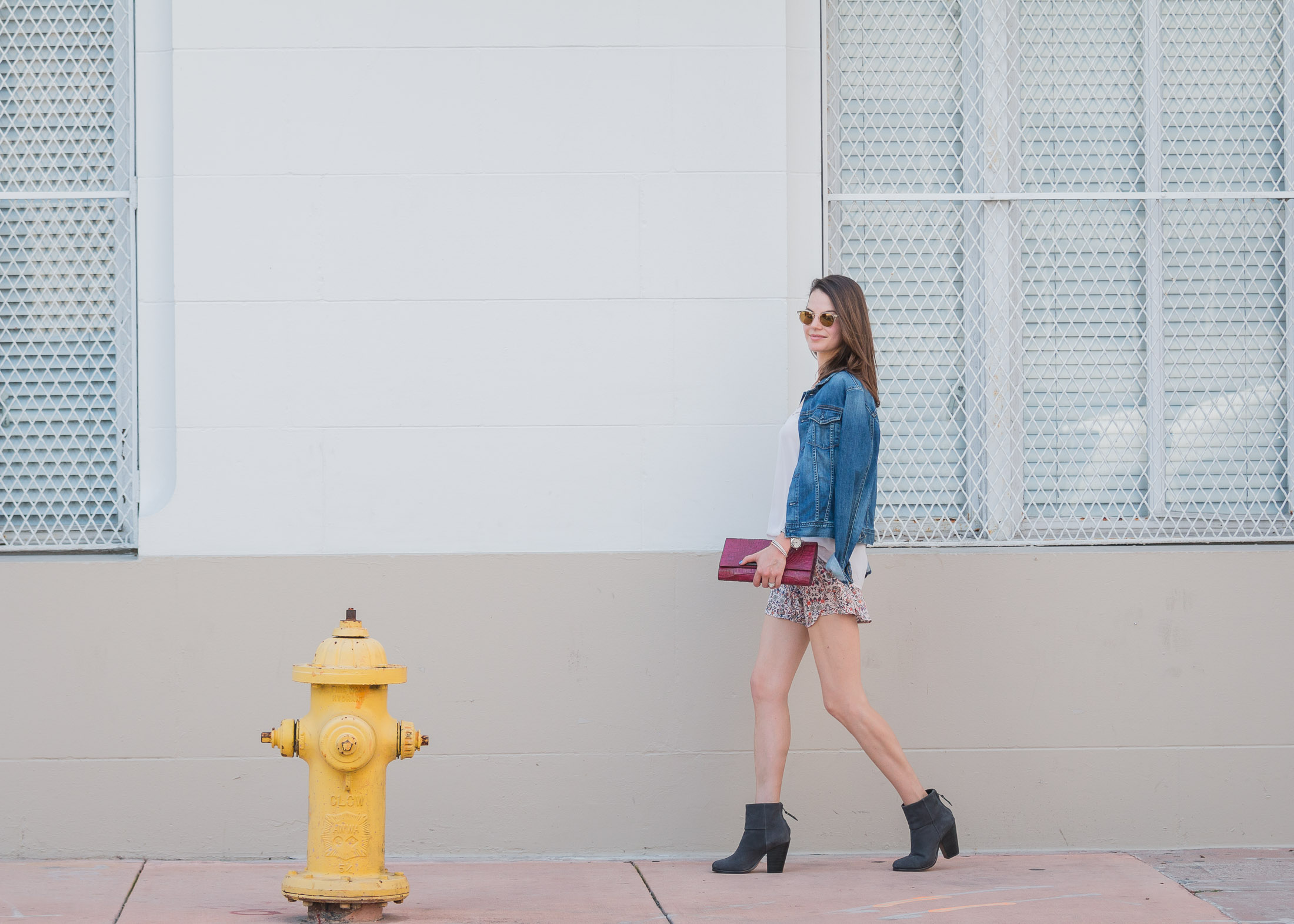 In Europe the weather was definitely Fall which we don't really experience in Miami, so it was such a nice change! It was all about laying on our trip. Long sleeved tops under light jackets are perfect to transition. My must-have layering piece is my denim jacket. It's also nice to layer with something light because when you aren't wearing the jacket you can tie it around your waist and it's not so bulky.
As the weather starts to change, you need to have some key layering pieces. Instead of having to revamp and change your entire wardrobe, you can add some key pieces so that you are still able to wear some of your spring/summer clothing such as the silk shorts. These silk shorts are no longer available but I linked similar ones.
Pictured I am wearing my denim jacket, which is a key piece in my wardrobe that I wear when it starts to get chilly. It is very versatile and can be worn with so many different outfits. I bought mine years ago, but I have linked similar jackets below.
xo
Jenny