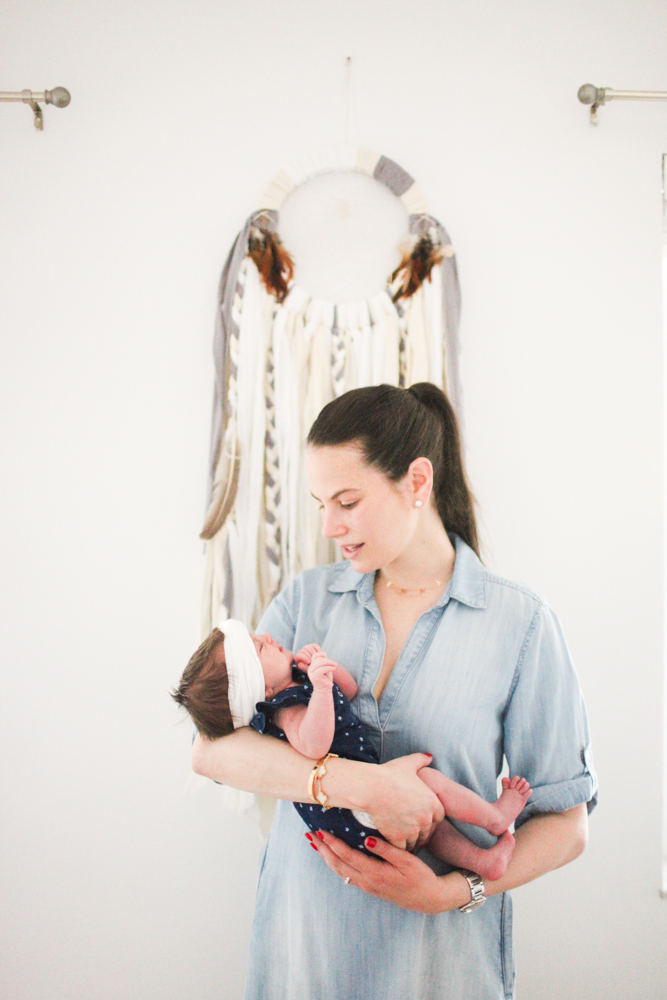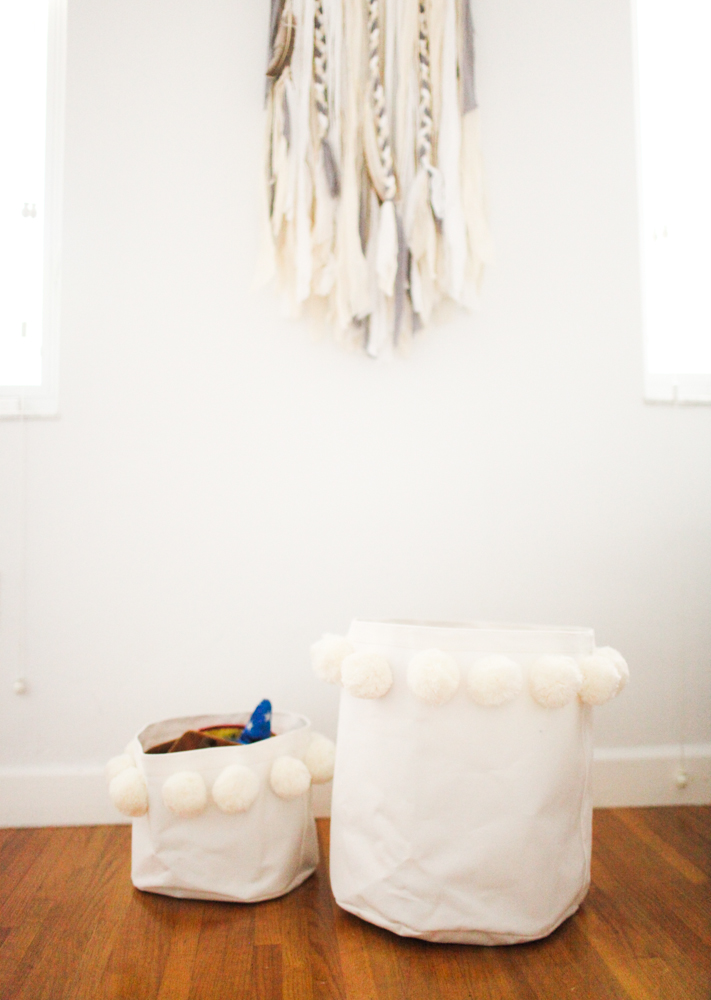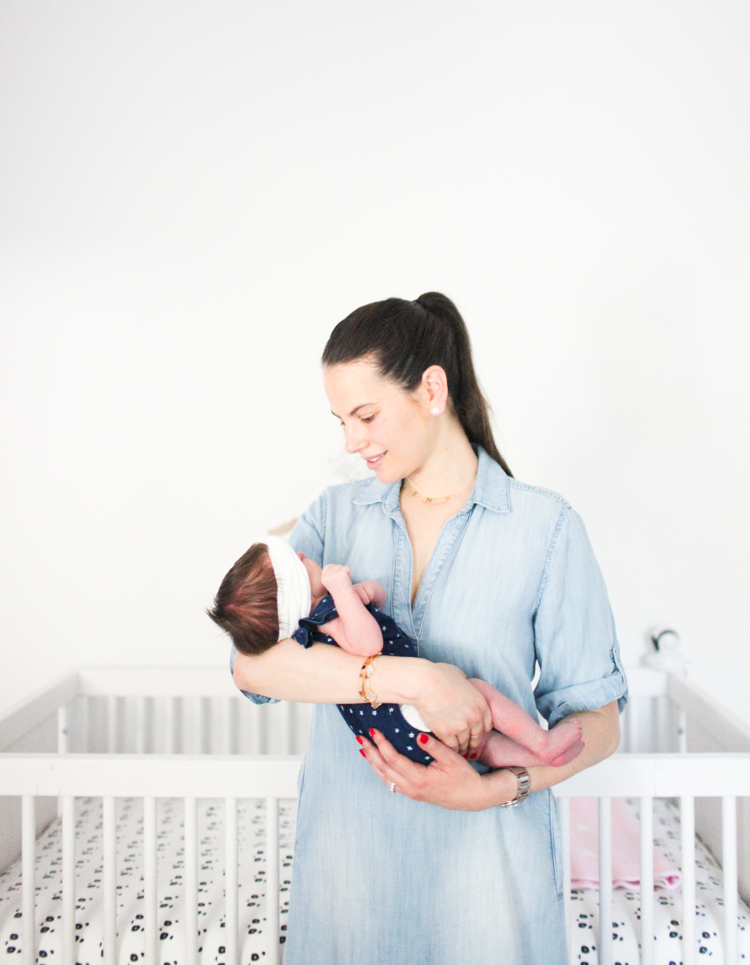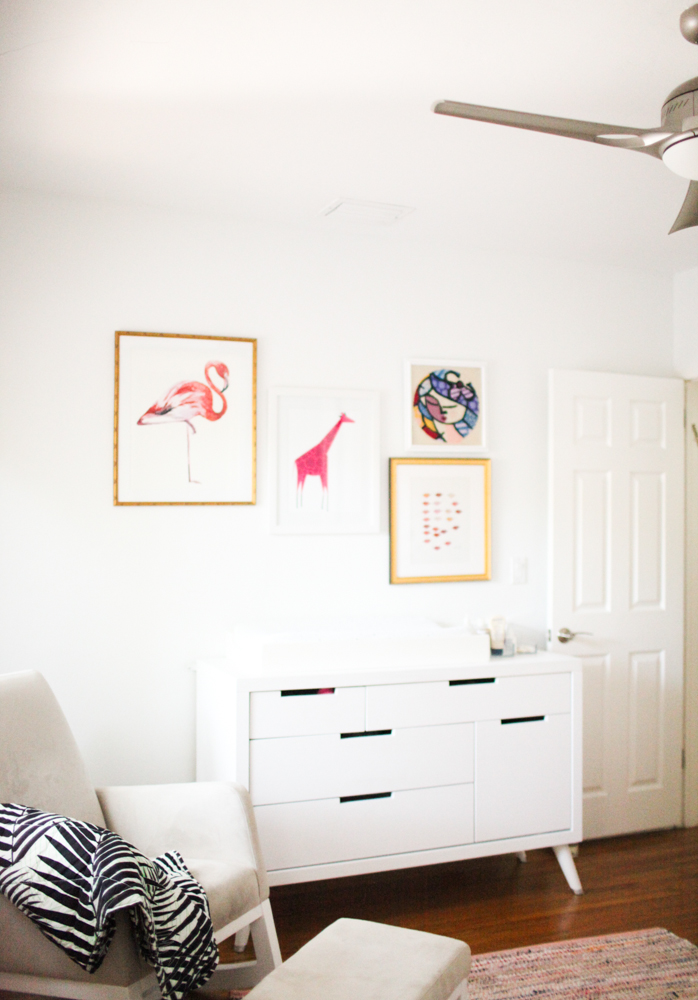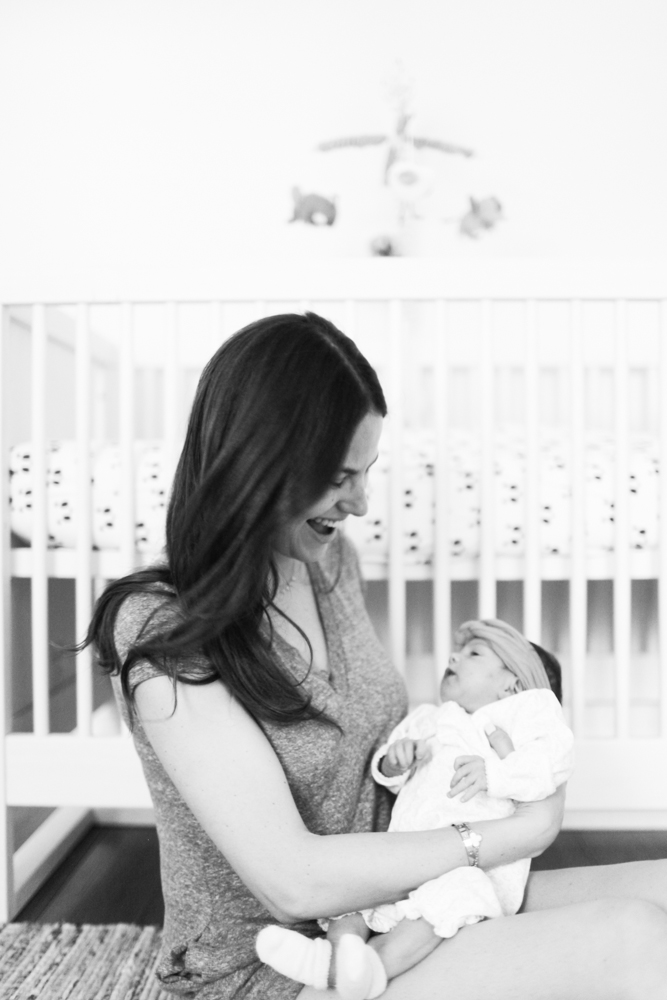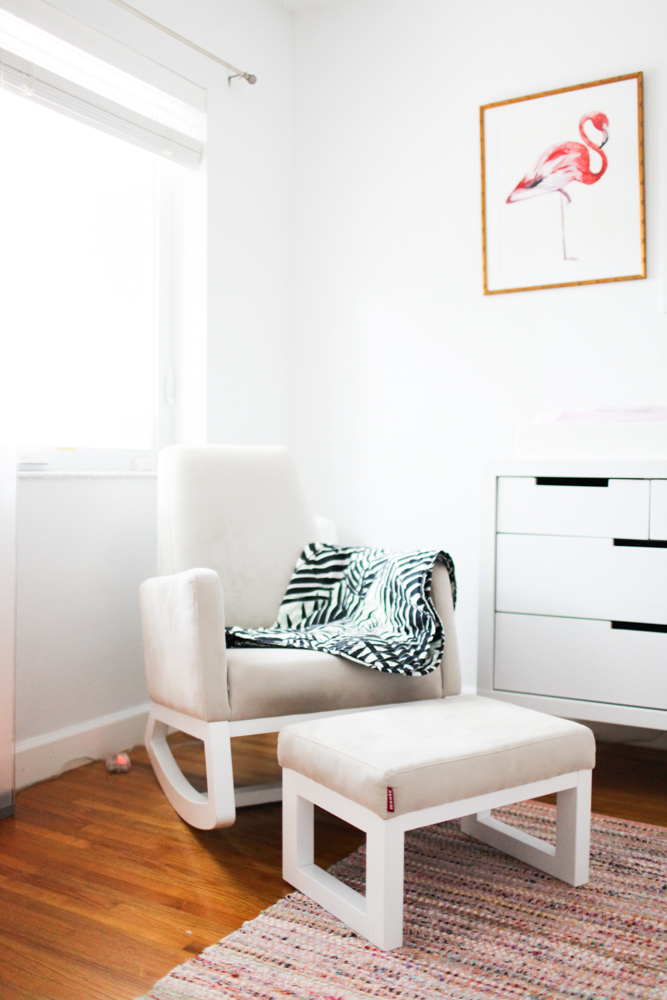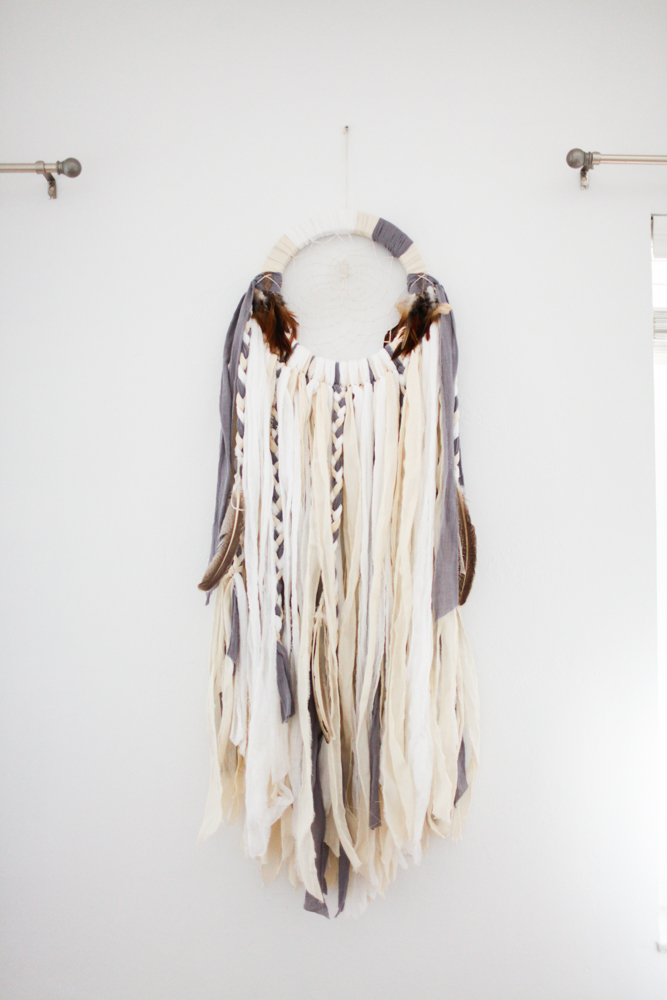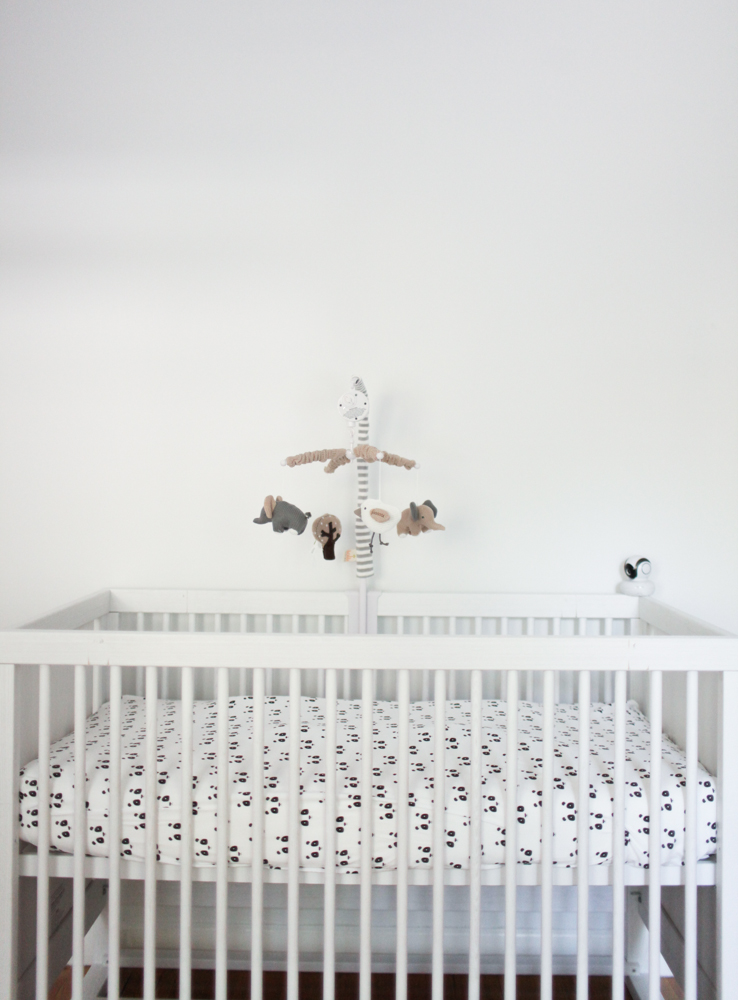 Hi Guys!
Sorry it has taken me so long to write about this – I had the pictures taken a while ago, but I needed time to see what worked and what didn't work in Chloe's Nursery. Luckily when I bought Jake's furniture almost three years ago I opted for white. I highly recommend going for white furniture because not only is it gender-neutral but it's also airy, light and you can add colors in your accessories.
Having said that, the crib, dresser, and rocking chair were all in Jake's room. For Chloe I needed to find the right accessories such as art, rugs, blankets and storage.
I never thought I would do anything pink but as it turns out a lot of her room is pink. From the pictures on the wall with a pink giraffe + a pink flamingo, it's pretty pink. Chase's grandmother made Chloe the Brito piece which is a beautiful needlepoint that goes perfectly with her room. The Brito piece makes the room so much more personal because it was made with love by a great-grandmother.
My sister in law has an amazing dream catcher in her daughter's room which I knew I wanted to incorporate into Chloe's room. I ended up buying a dream catcher from Spoke Woven and it's the focal point of the room- it's the first thing you see when you enter Chloe's room. The colors are super neutral so it's soothing.
I had originally bought a shag rug from West Elm which I was obsessed with, it had a 70's vibe, but it was shedding so much that I had to return it. I instead bought an amazing woven rug that has different shades of colors with an emphasis on pink. It really brightens up her room.
Since the chair is so plain jane, a good way to spruce it up is by keeping a blanket over it. I always keep a quilt on the chair and the one I use is from a company called Brooklyn Born – it's such a beautiful funky pattern and so Miami with the palm trees.
The most important thing is to hide all of the toys so I found this adorable pom pom pair of canvas storage bins to store her toys – you can even get them monogrammed. They look so chic in her room.
Lastly, I don't think we put enough emphasis on how important a mobile is, at least I didn't and I only wanted a mobile that would match perfectly. Well, let me tell you: the original mobile I bought Chloe in these pictures is sitting in it's original box because I found a mobile that is hideous but works! It can play music and goes around and around for 20 minutes. Chloe LOVES it!
I hope you love her nursery as much as we do.
Shop her nursery here:

xo
Jenny