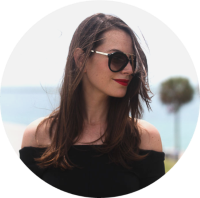 Hi, my name is Jenny Berger, the founder and blogger of Miami Style Mom—the leading online destination for anyone who wants to look her best without breaking the bank.
Before launching the blog in 2013, I spent ten years working in the fashion and lifestyle marketing sector for a diverse range of recognized industry leaders such as Perry Ellis International and Conde Nast Digital. Earlier in my career I represented emerging fashion designers and buyers at a leading New York City wholesale showroom and, during college, I served as a sales consultant at a fashion retailer in Denver. Ever since I can remember, fashion has been my focus. My friends, acquaintances and family members have long recognized my passion and expertise and often ask me for advice and counsel on all things fashion.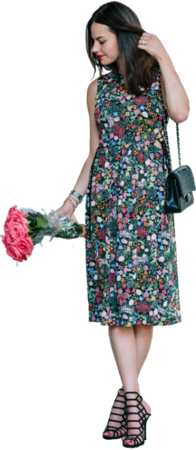 Fast forward to early 2015, my husband and I welcomed our adorable baby boy, Jake. Shortly after, I began hearing from many of my fellow new mamas that they felt they had fallen into a post-partum fashion rut and many asked me whether I had any insights or advice that could be helpful. Some told me they didn't have the time to keep up with the latest trends. Others said they didn't know how to pick stylish clothes or how to put together fresh-looking and relevant outfits that matched their new figure, life-stage and budget. I am committed to help all women dress well and feel confident. That's why Miami Style Mom was born!