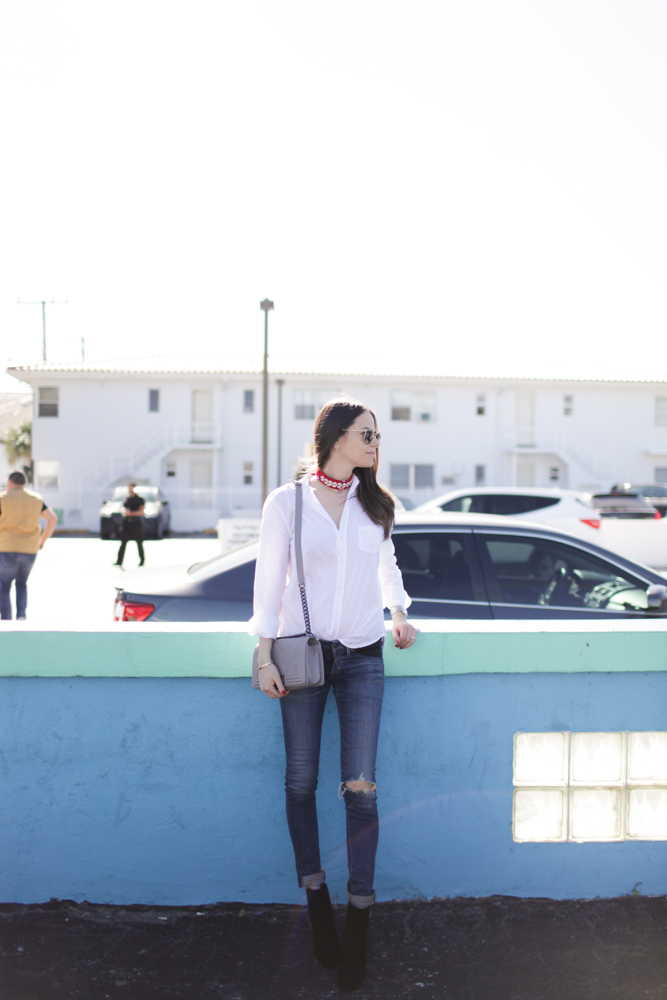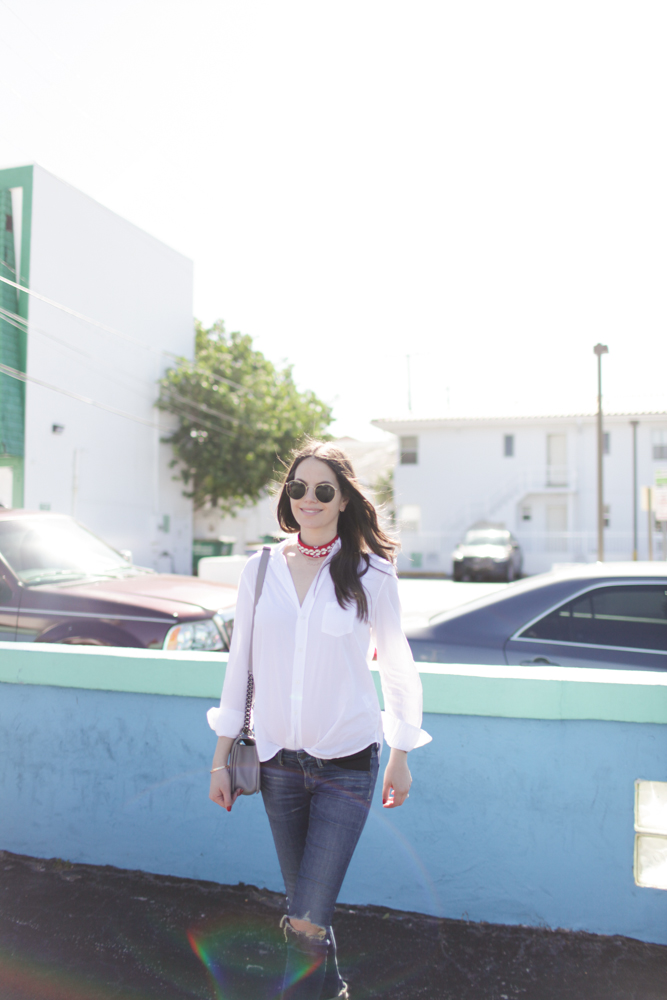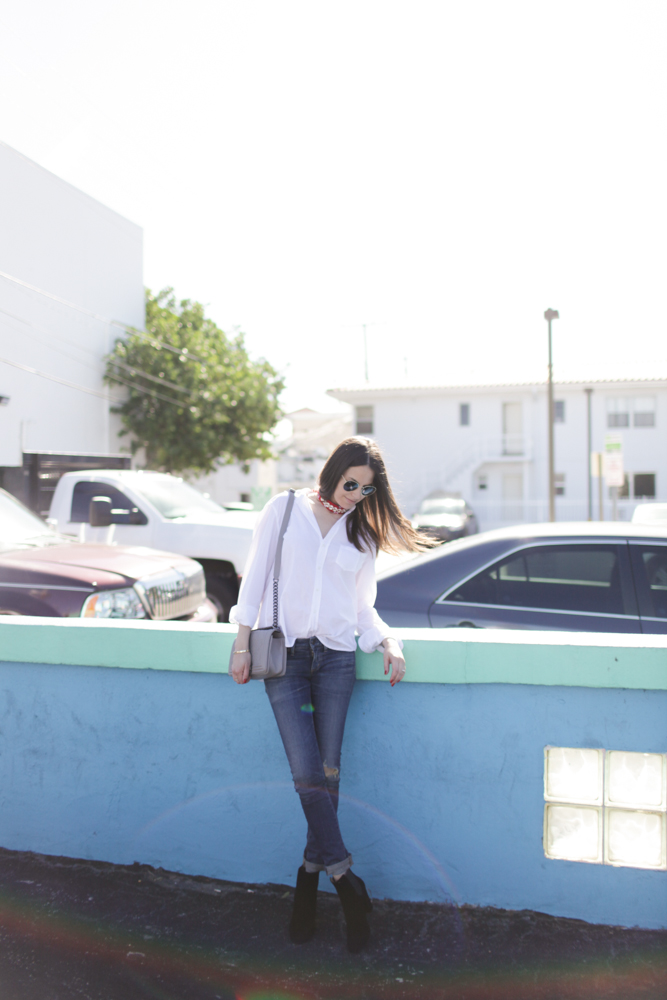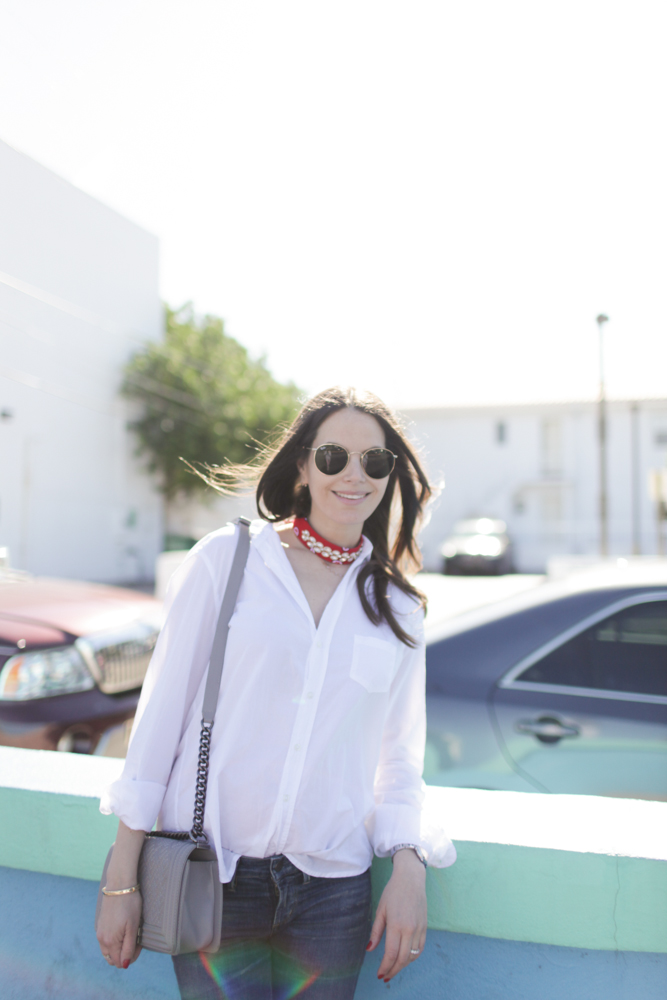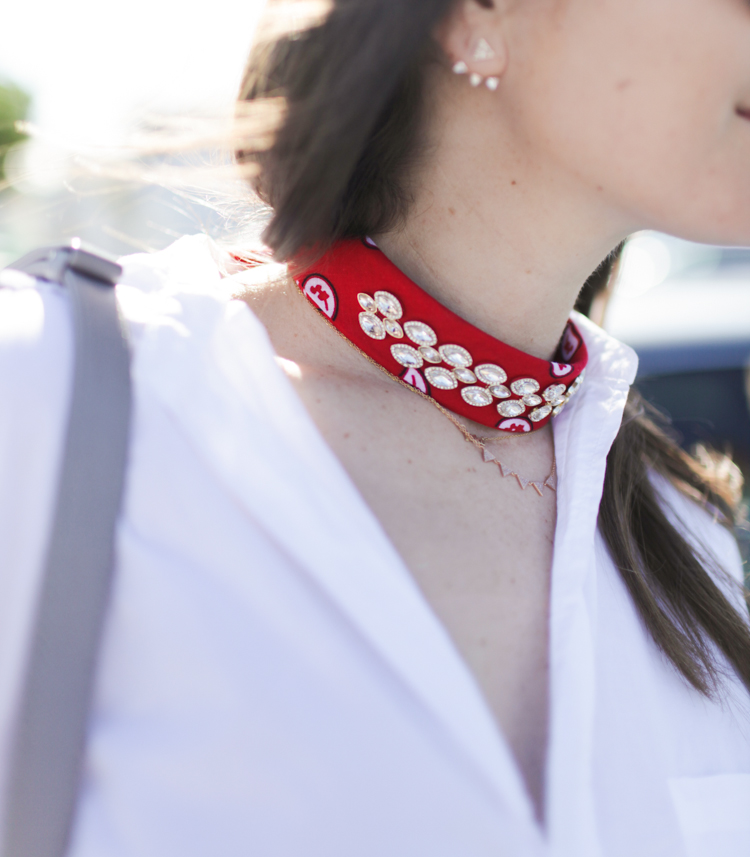 Hope you all had a fab weekend!  My parents babysat Jake Friday & Saturday night so we were able to go to the movies on Friday night at Ipic, if you haven't been, then I highly recommend it!  We saw La La Land which we loved.  You sit on a seat that completely pulls out so you can lay down and really relax.. Saturday night we went to dinner with another couple at our favorite place and where Chase and I got engaged, Houston's!  I can't believe that next Saturday we will be married five years.
Excited to share this look with you because I'm wearing the most comfy Frank & Eileen white button down top which is super soft!  If you aren't familiar with the brand I highly suggest taking a look at it, they offer the softest button down tops  + a line of really soft tees and hoodies.  Their button downs fit really well and can be worn to work and on the weekends with a pair of denim shorts & gladiator sandals.
When styling a white button down, I always like to tuck in the front part into my jean or short, because it can tend to look boxy.. If you tuck it in, it at least shows your waist.  Since a button down is pretty plain Jane, I loved styling it with this Bauble Bar choker which gives the outfit the pop of red!  I am wearing my maternity Citizen Jeans which have the low waist band so that you can tuck in tops and of course my black booties!  When you live in Miami you only really need one pair of heel booties so apologies for always wearing them, they are the only ones I have!  Pairing my grey Chanel boy bag puts the entire outfit together with my cool Ray Ban sunnies:)
Top: Frank & Eileen
Bottom: Citizen for Humanity (maternity) / Similar non maternity here
Choker: BaubleBar
Booties: Iro or similar for less
Bag: Chanel or similar for less
Sunglasses: Ray Ban
Earrings: EF Collection
Have a great week!
xo
Jenny