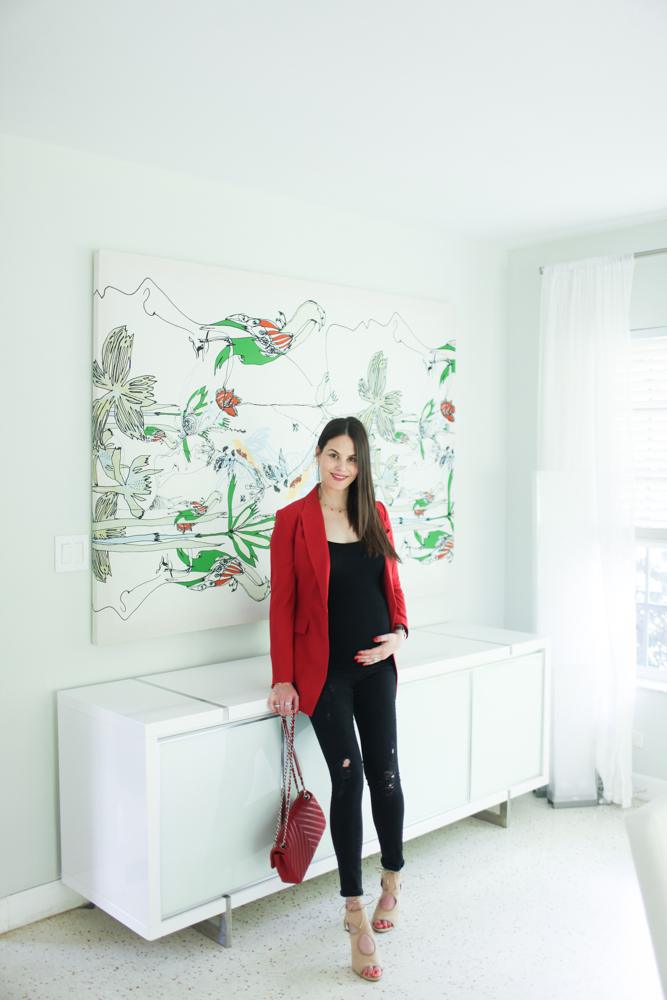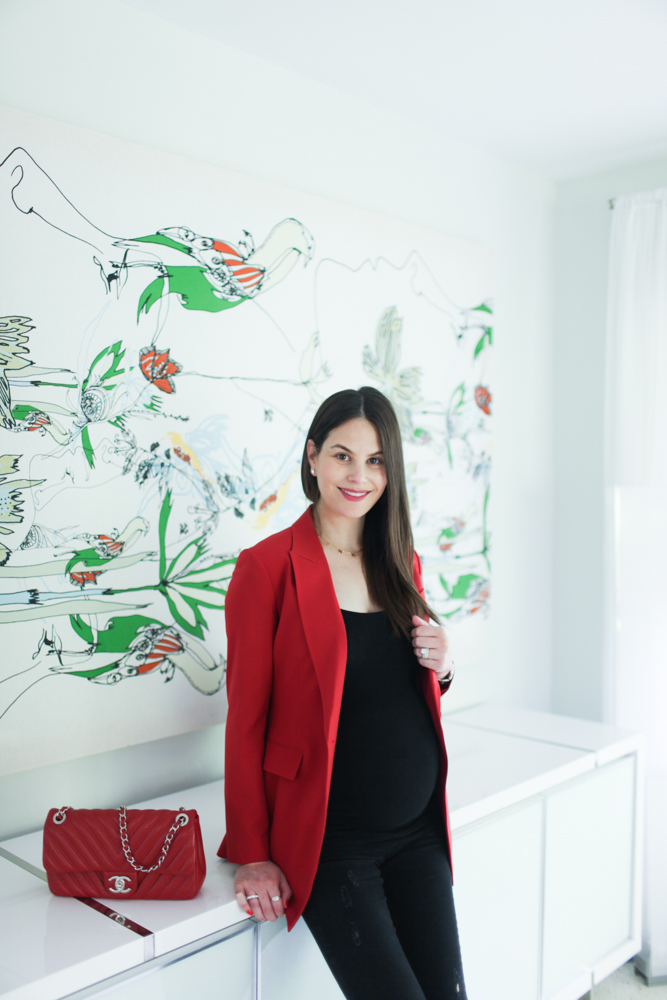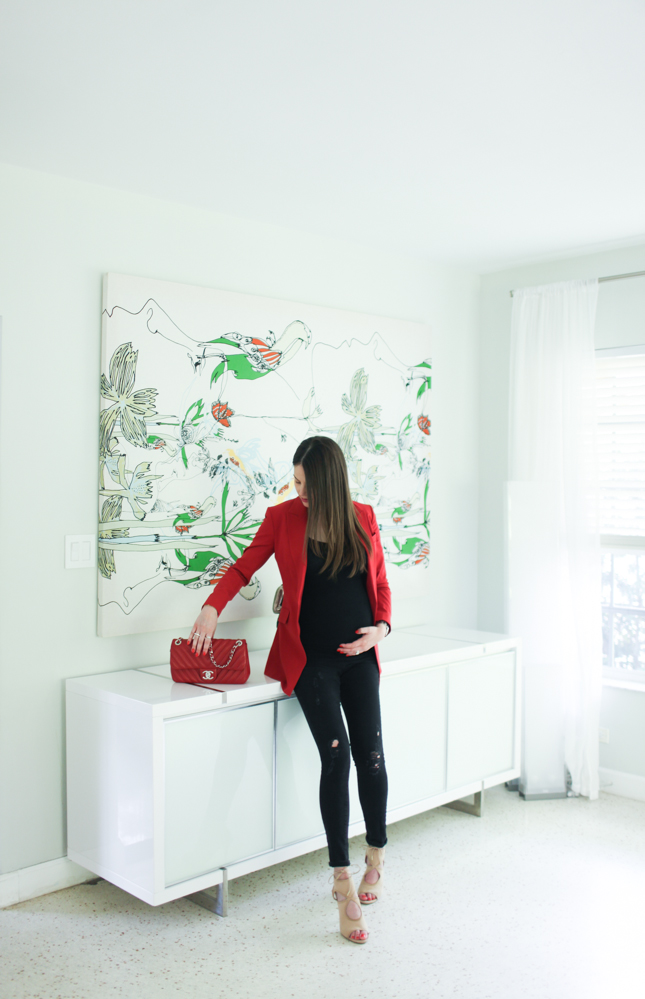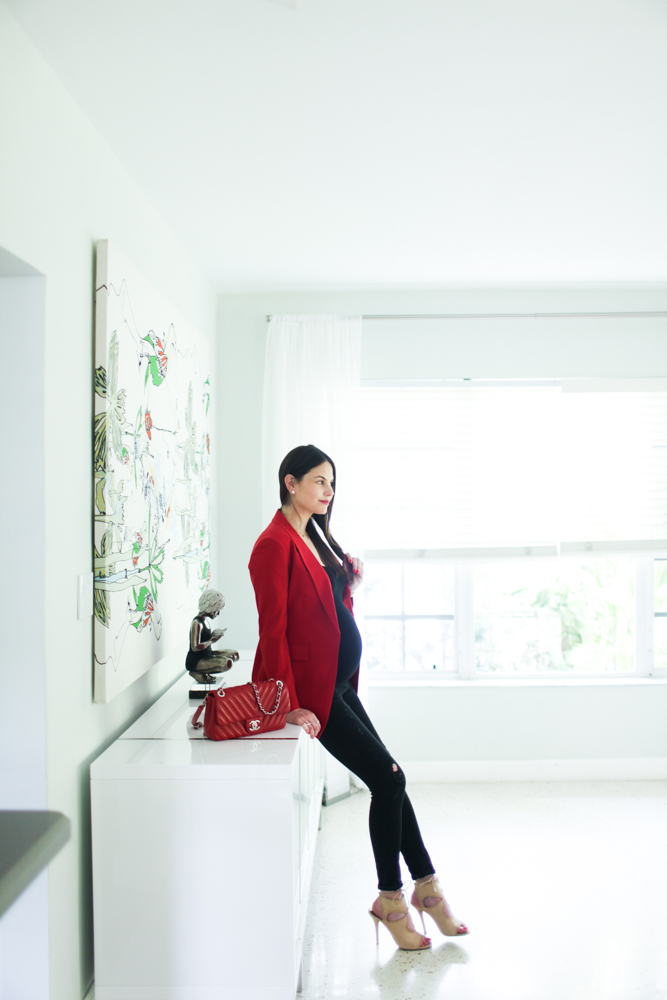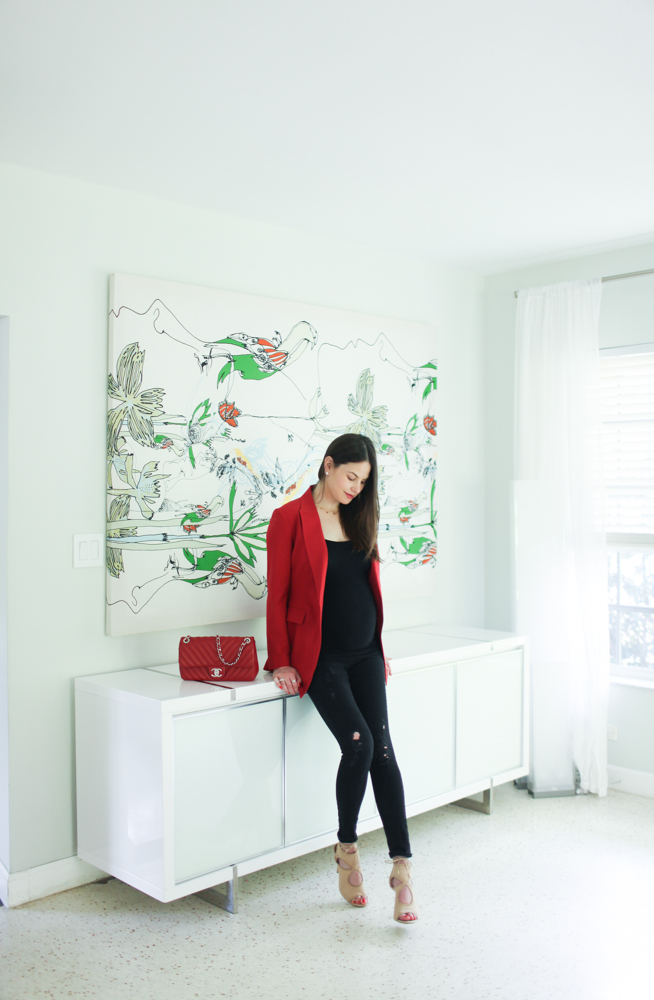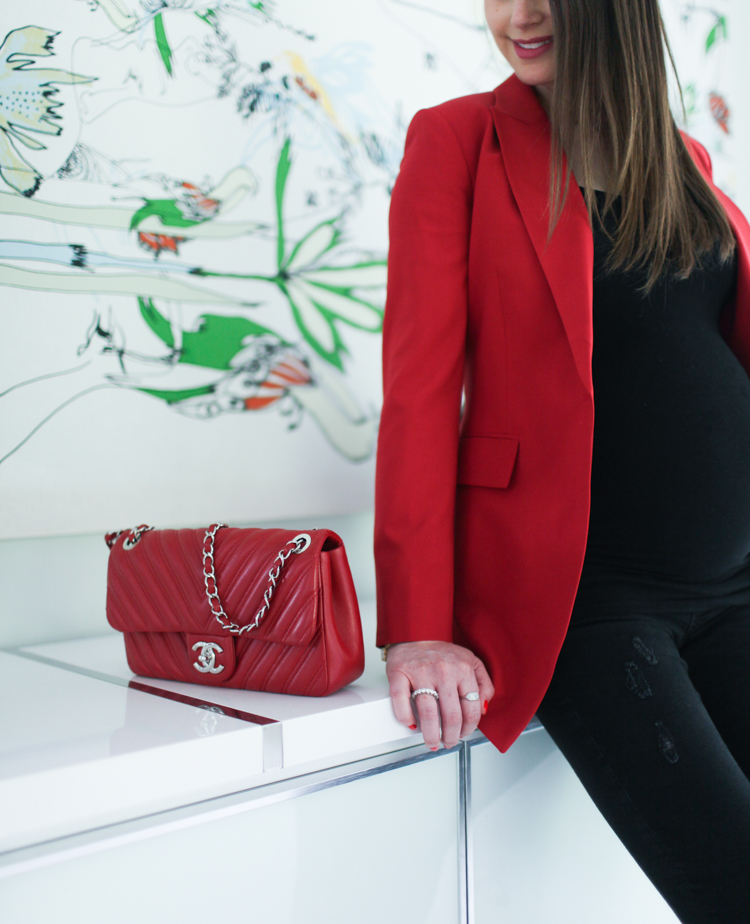 Hi Guys!
Hope you all had a great weekend! We pretty much relaxed and didn't have many plans. We went to a really fun birthday party on Saturday for the sister of one of Jake's friends and then kept it very low key. It's so cute that Jake has a best friend now! They are so cute and totally obsessed with each other:) They just yell each other's name and run around non-stop!
We watched Hidden Figures which was really good but the type of movie I would have rather seen in the theater then at home! I can't believe racism existed like that – so beyond unacceptable.
Onto the outfit: This red blazer is everything! I am totally obsessed and I apologize in advance because I'm going to be wearing it a lot. It's the perfect material for spring/summer because it's light!  Also you can't never go wrong with a pop of color especially red because it really gives your outfit that pop.
I'll be 39 week tomorrow and I have a doctor appointment today – can't wait to see what the deal is!
Blazer: Theory
Tank Top: Splendid
Black Denim: Ag Jeans
Bag (Similar): Chanel
Shoes: Aquazzura 
xo
Jenny