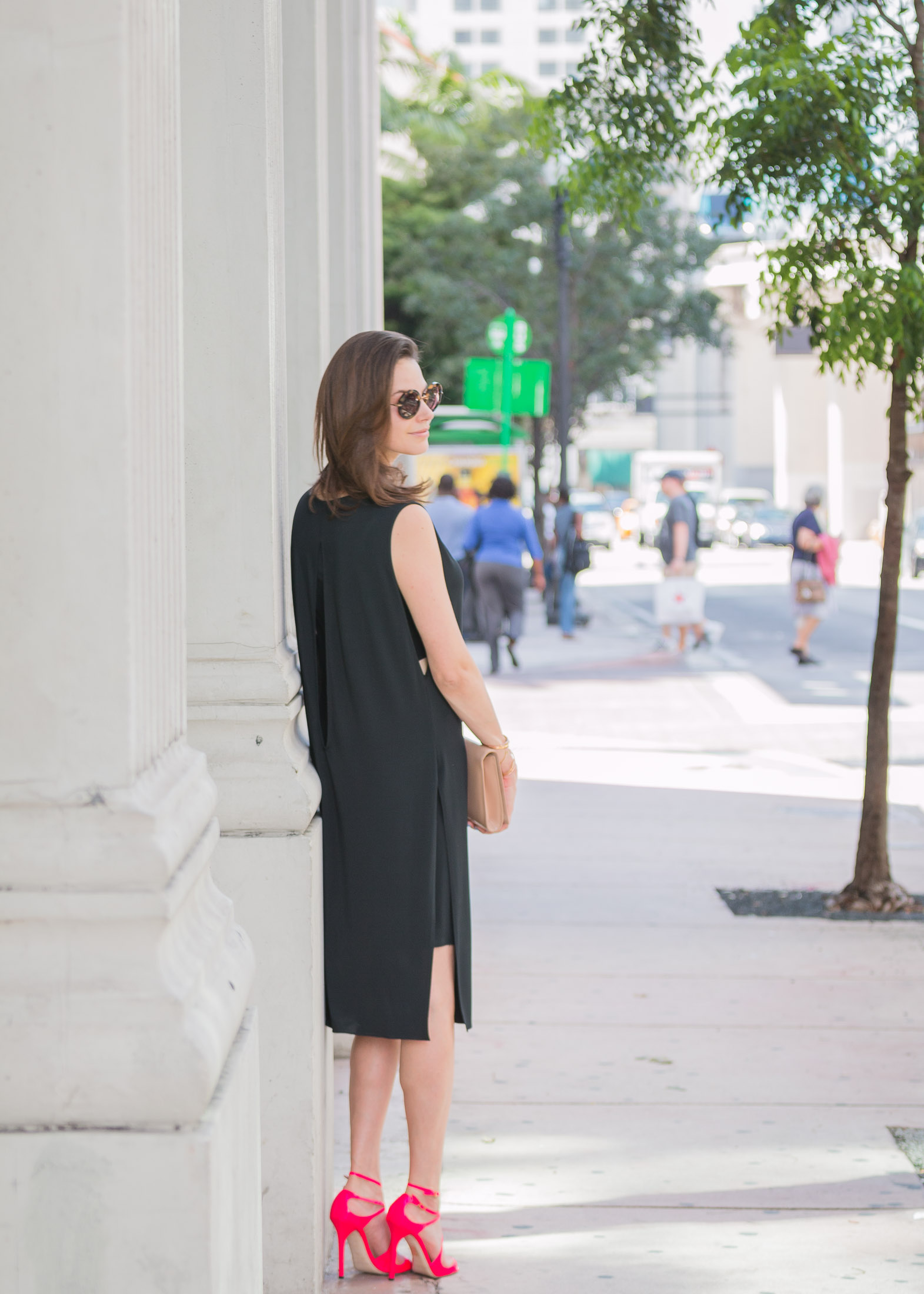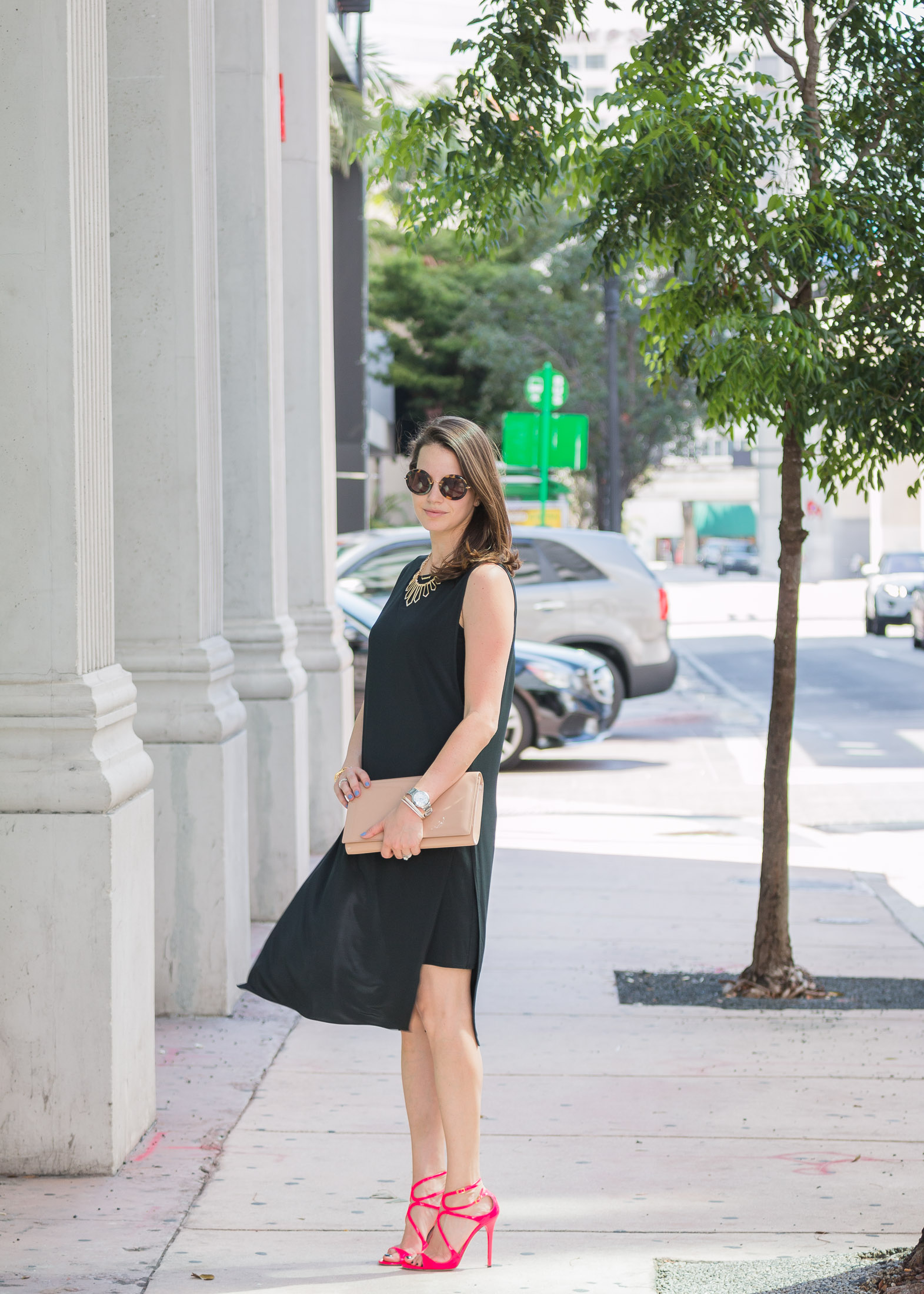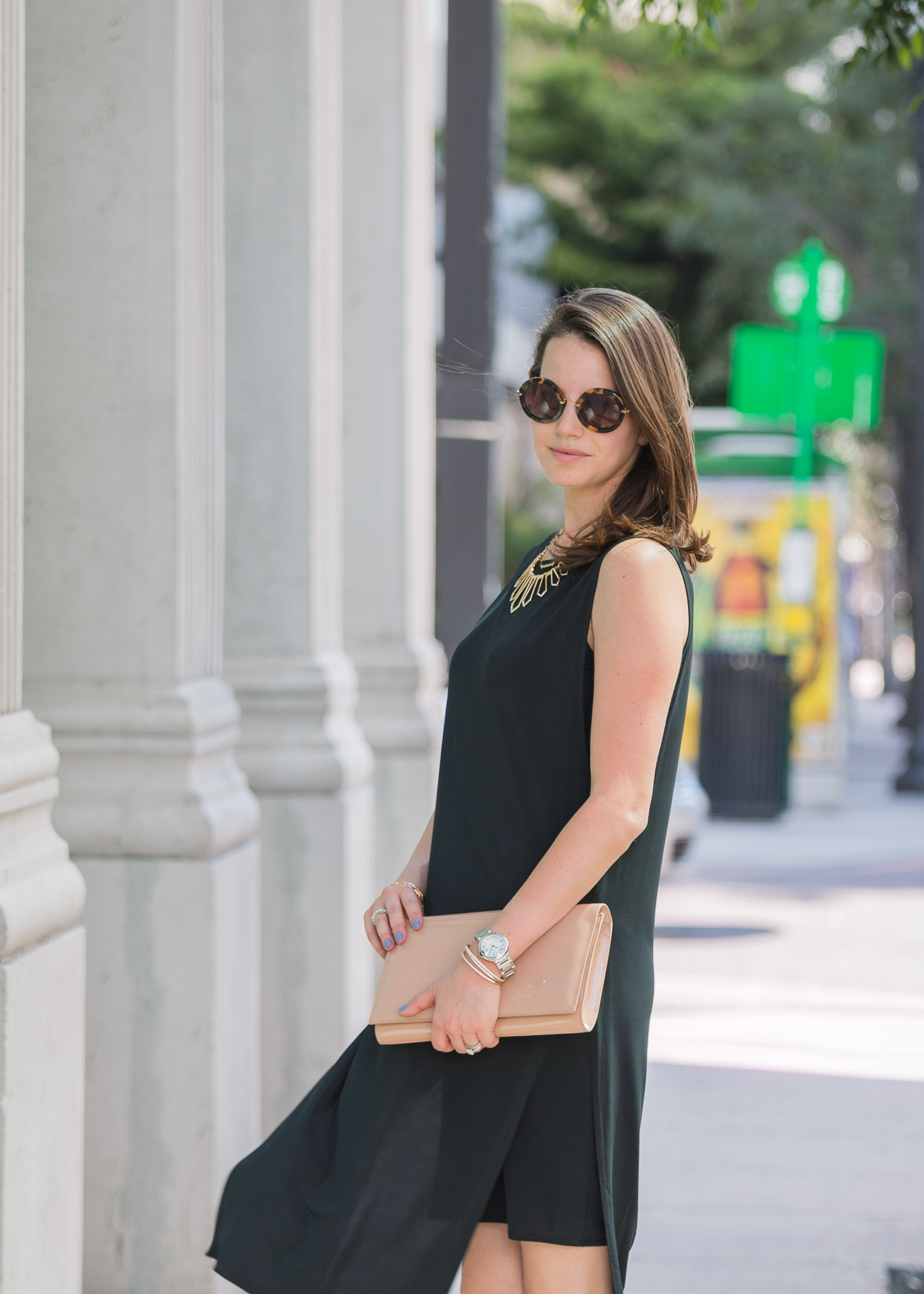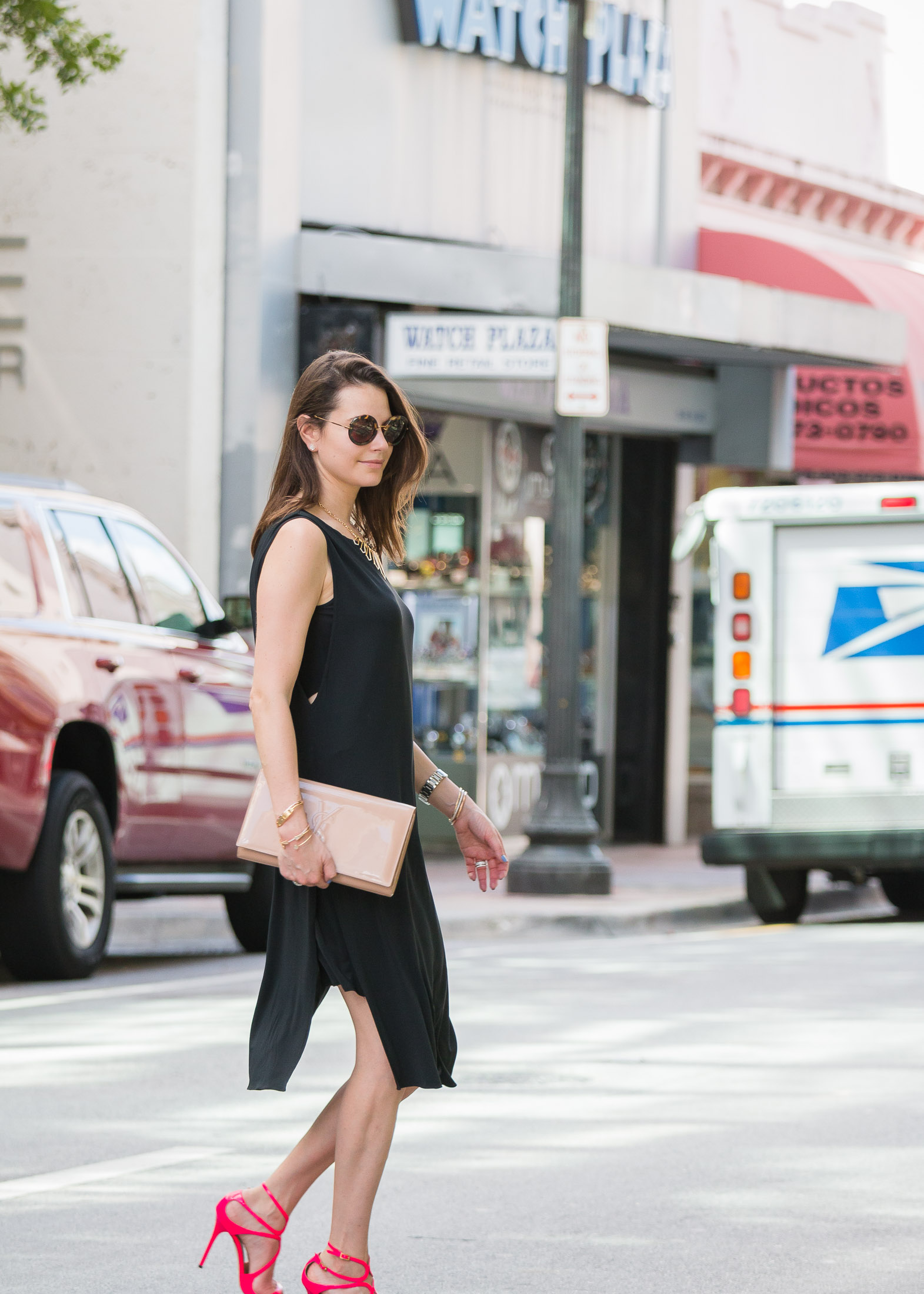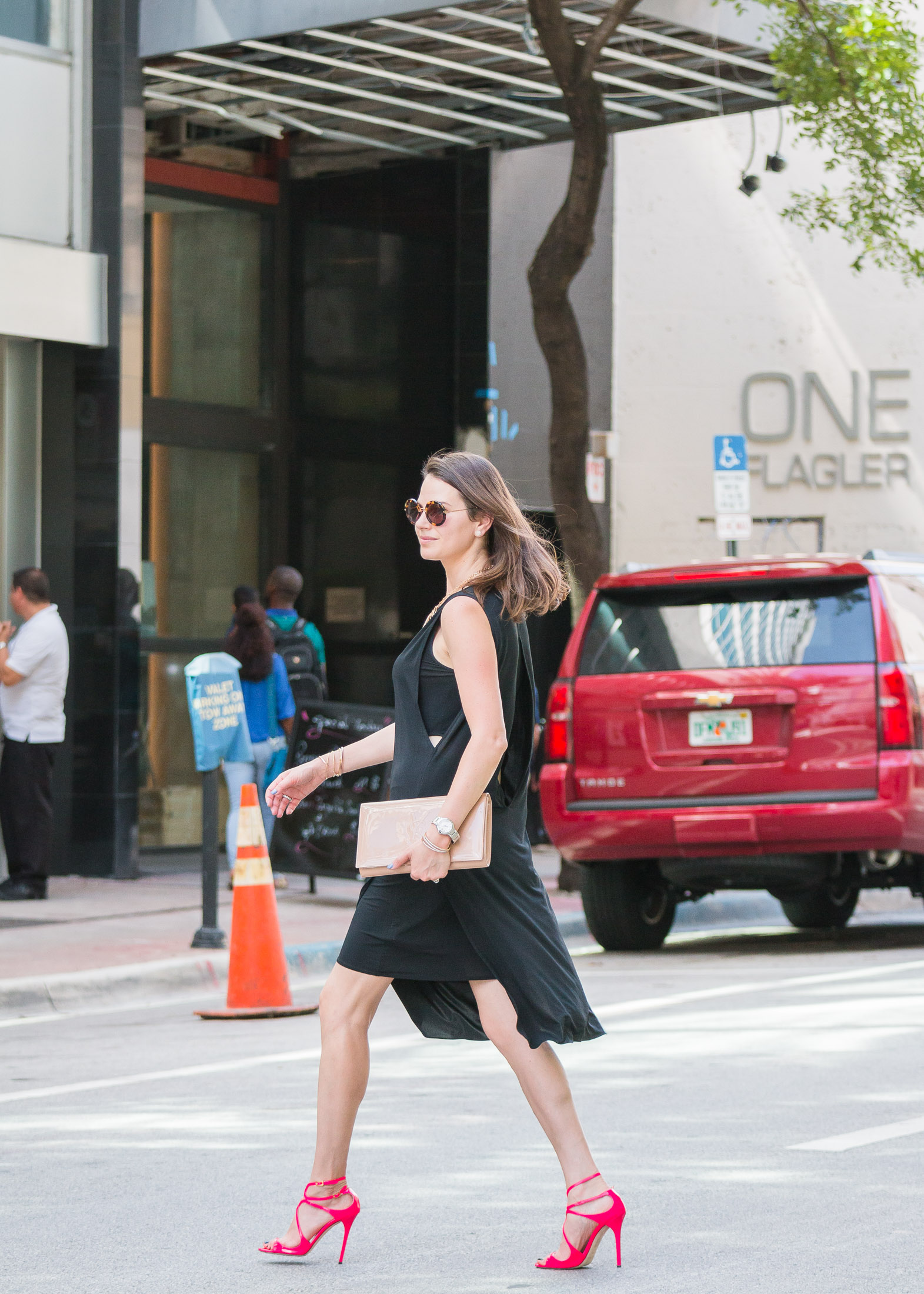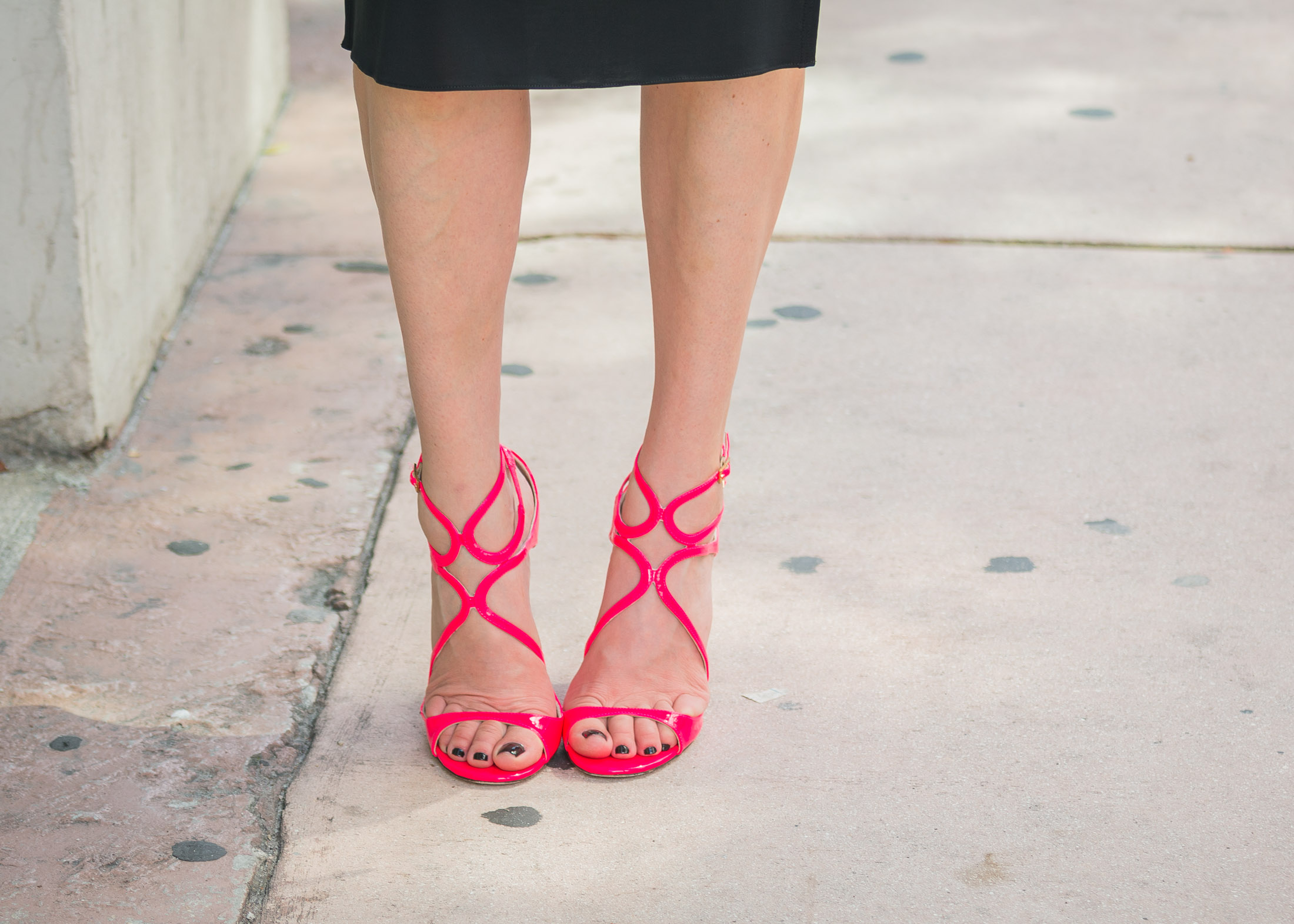 A little black dress is important to have in your wardrobe and should be a staple. Depending on where you are going you can dress it up or dress it down. This dress I am wearing is Helmut Lang that I bought when I was 8 1/2 months preggers and had two weddings to go to. I mean who wants to be wearing dresses at 8.5 months pregnant?!
The reason this dress fits now is because it has a stretchy material and i'm able to wear it post-baby. What makes this dress look different and unique are its cutouts.
I like to style my little black dress with a pair of shoes that have color. Since wearing black is so simple, you can wear shoes that are bright. My favorite colors to pair with black are crimson, fuchsia, or cobalt. I have linked similar dresses and shoes at different price ranges.
xo
Jenny