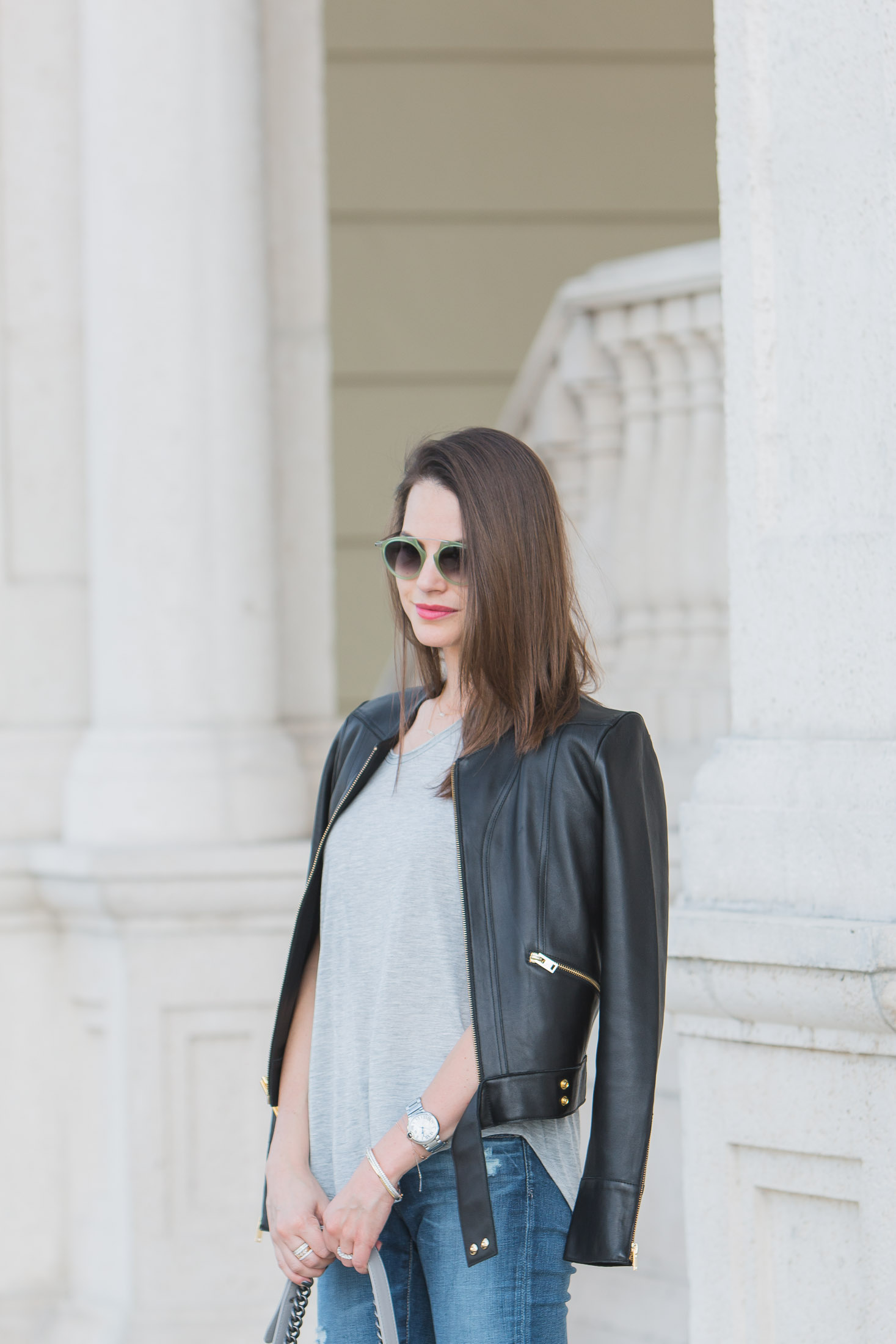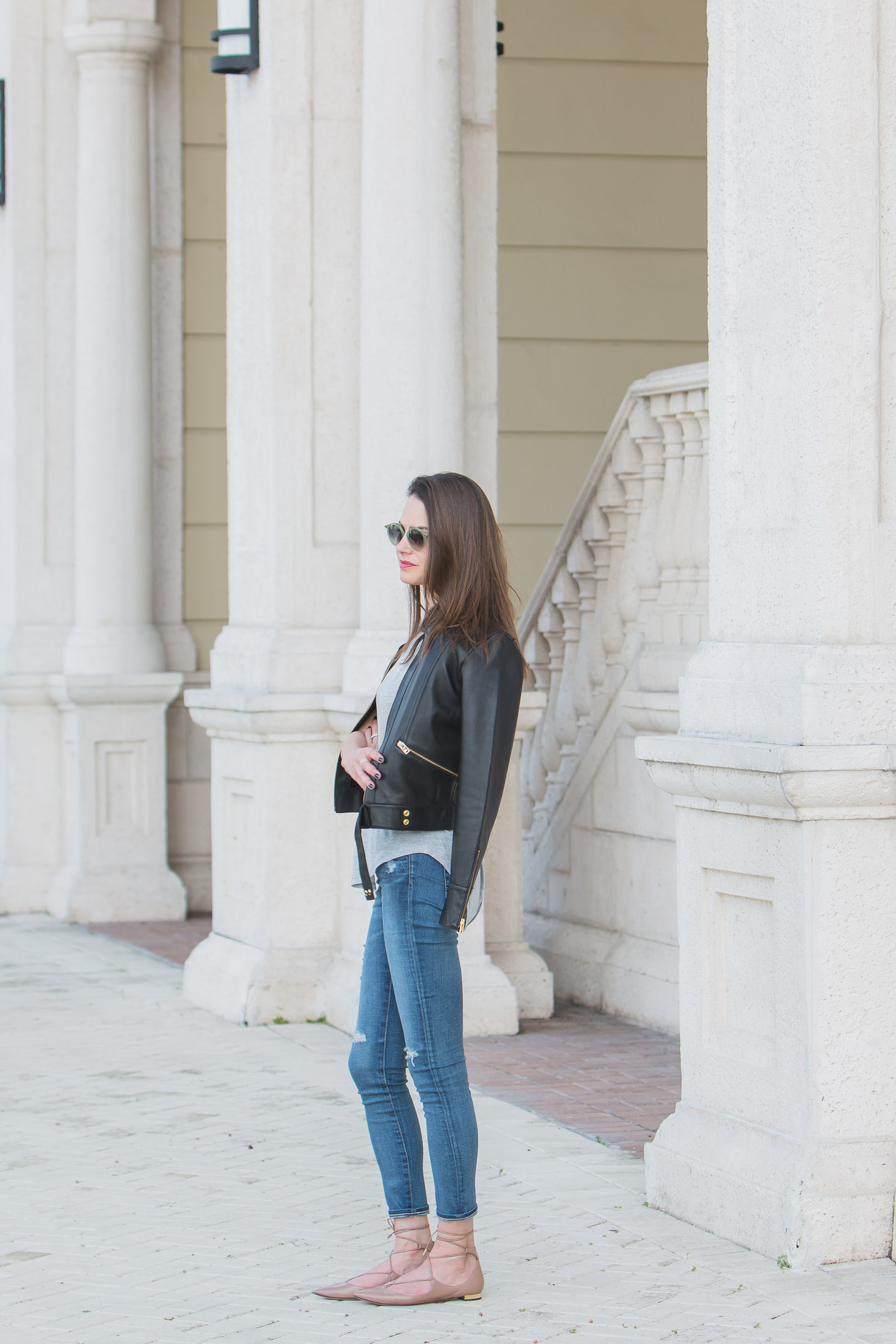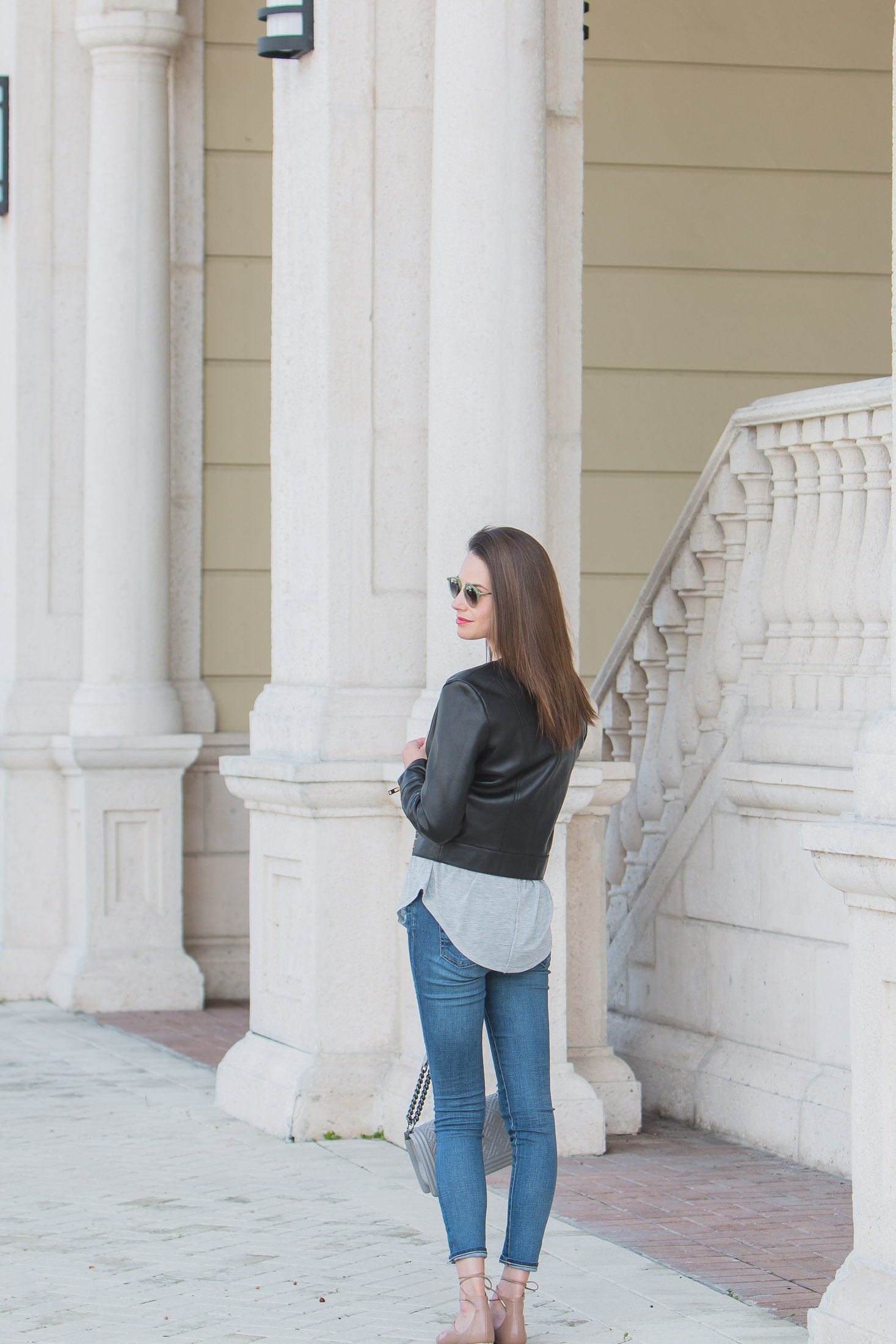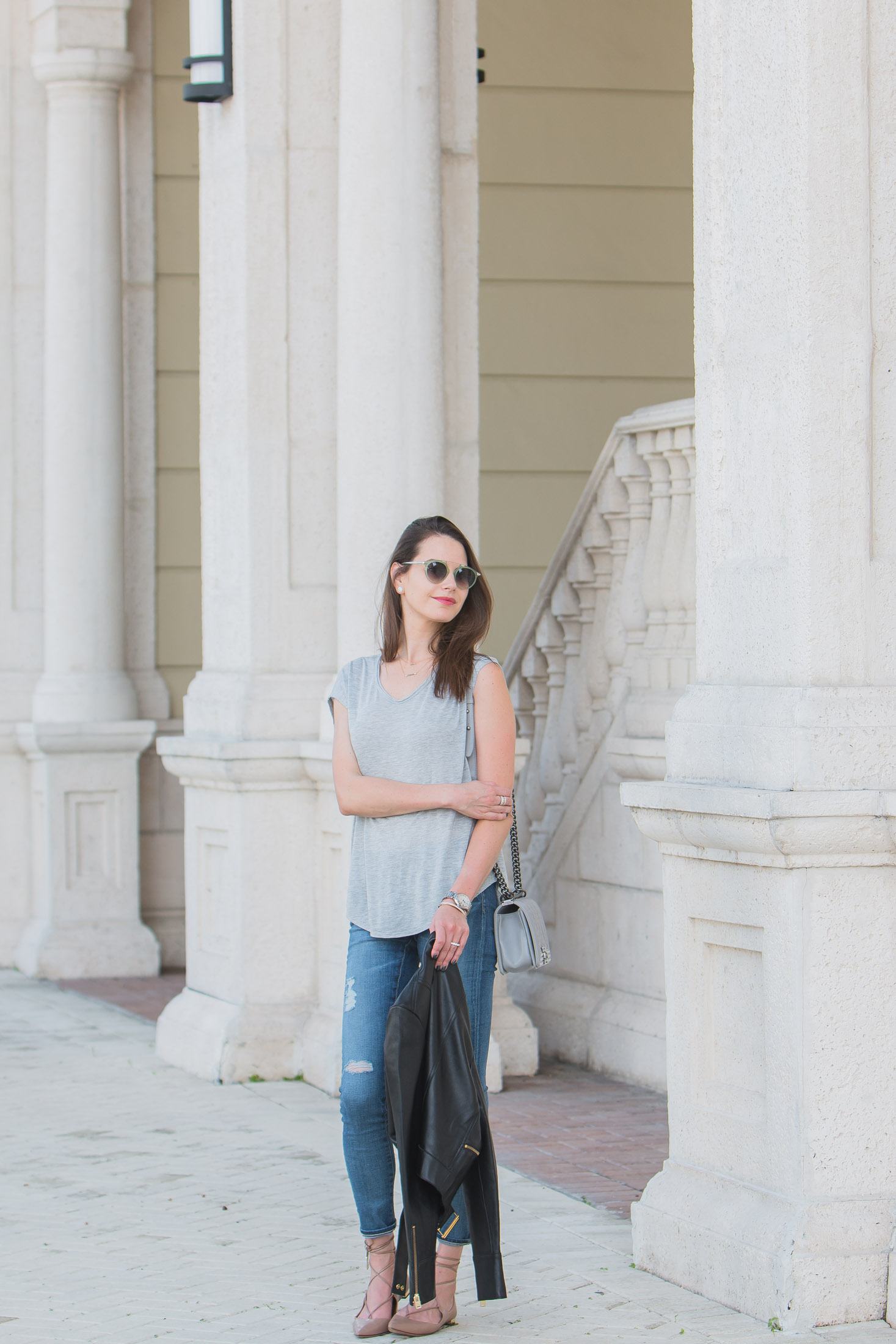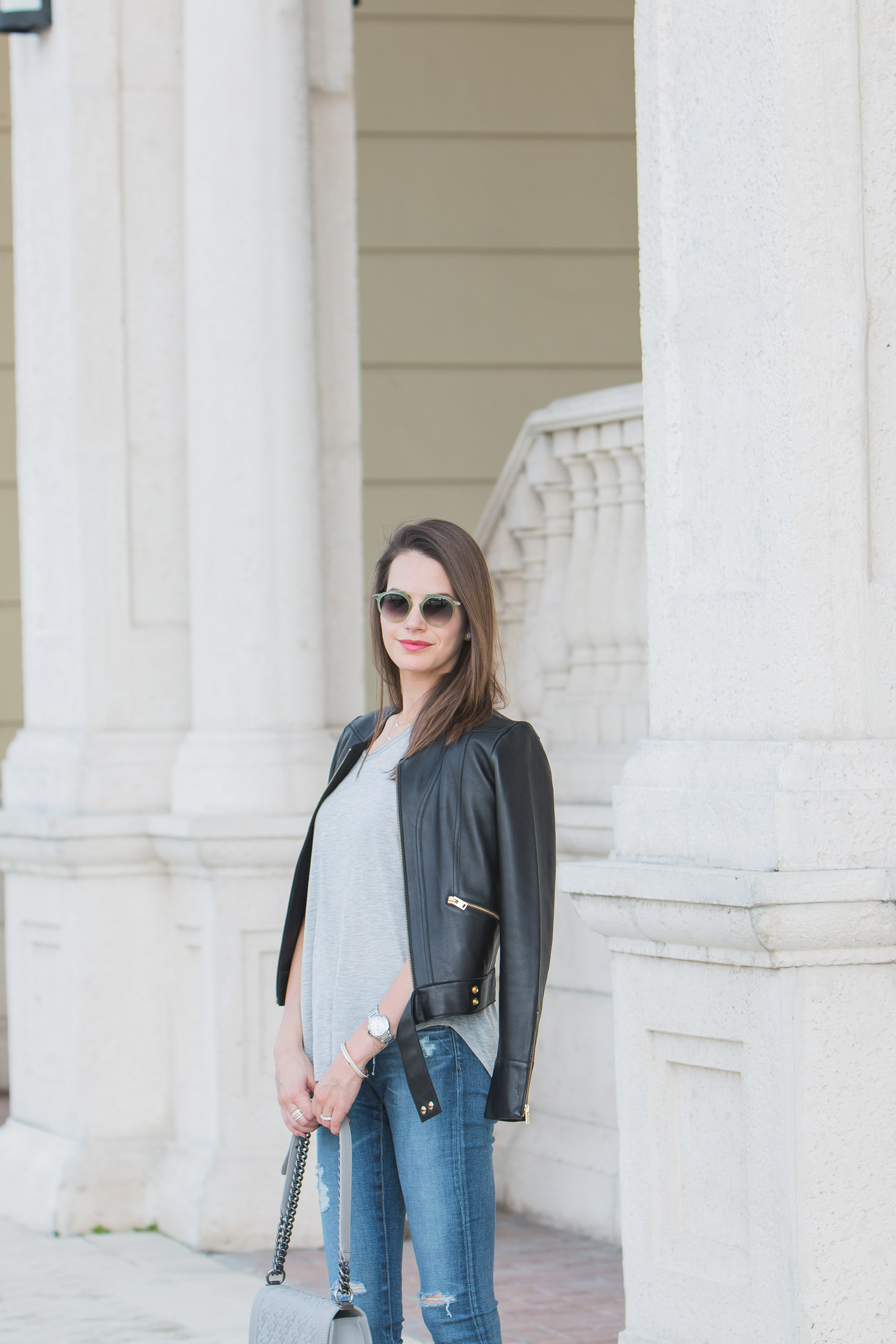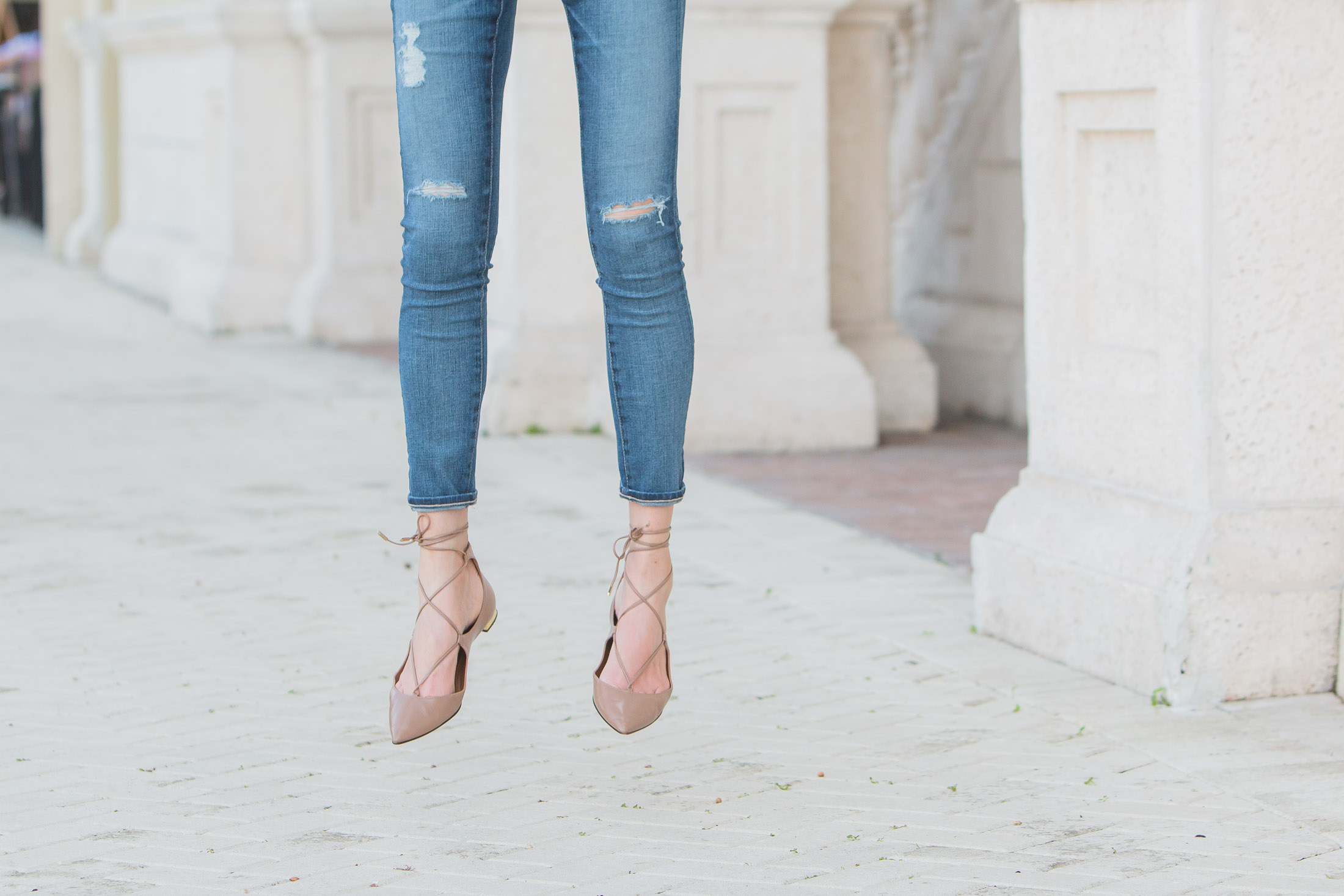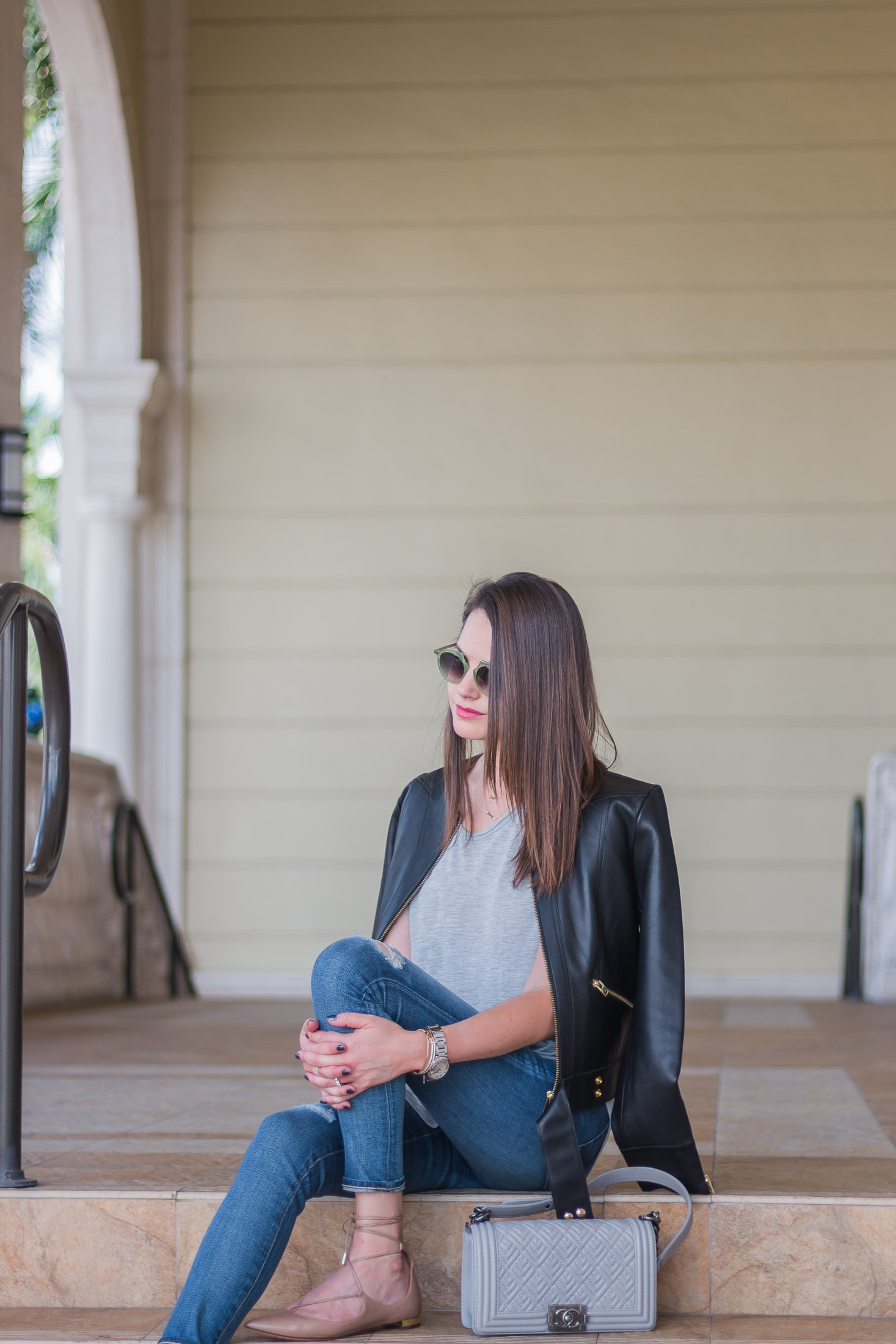 When I was thinking about which outfit I wanted to showcase for 2016 I thought I would feature an outfit that I wear multiple times per week- skinny jeans + t-shirt + leather jacket + flats!  It's so versatile and can be worn on so many different occasions.  Like for a casual Friday office day or on a date night. Pictured, I paired it with lace -up flats, but for a more dressed-up look add a pair of heels and you are ready for the night!  I also love these green sunnies– makes the look so much more fun and edgy.. When I lived in NYC, I would always carry my heels in my bag or under my desk..
I bought the motorcycle jacket on major sale but it's something I think you should invest in because it will never go out of style..  Any style of jacket is fine as long as it is fitted. Also, if you live in a cold climate you can always make it part of your outfit and just wear a heavy coat over.
I hope you have an amazing year, and if there is anything you want me to blog about specifically, please email me! By the way, I found the most perfect lipstick color from Nars and it just gives that perfect amount of color..
Jeans: AG skinny Ankle
Top (Similar): Grey iro tee
Jacket (Similar): Iro leather jacket
Flats: Aquazzura lace-ups
Sunnies:Green shades
Bag (Similar): Grey quilted
Lipsick: Nars
xo
Jenny