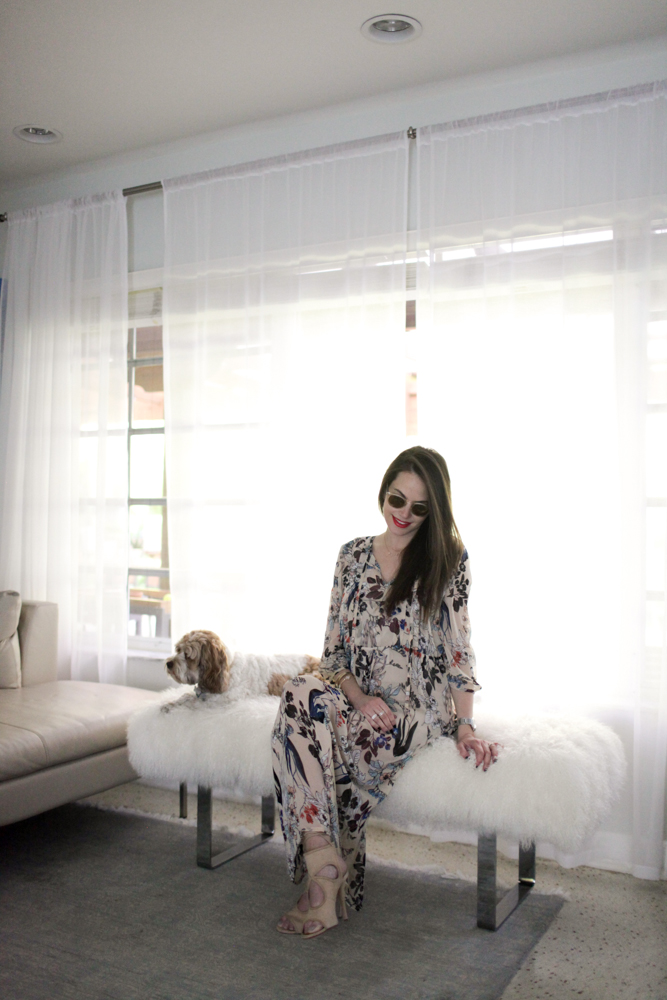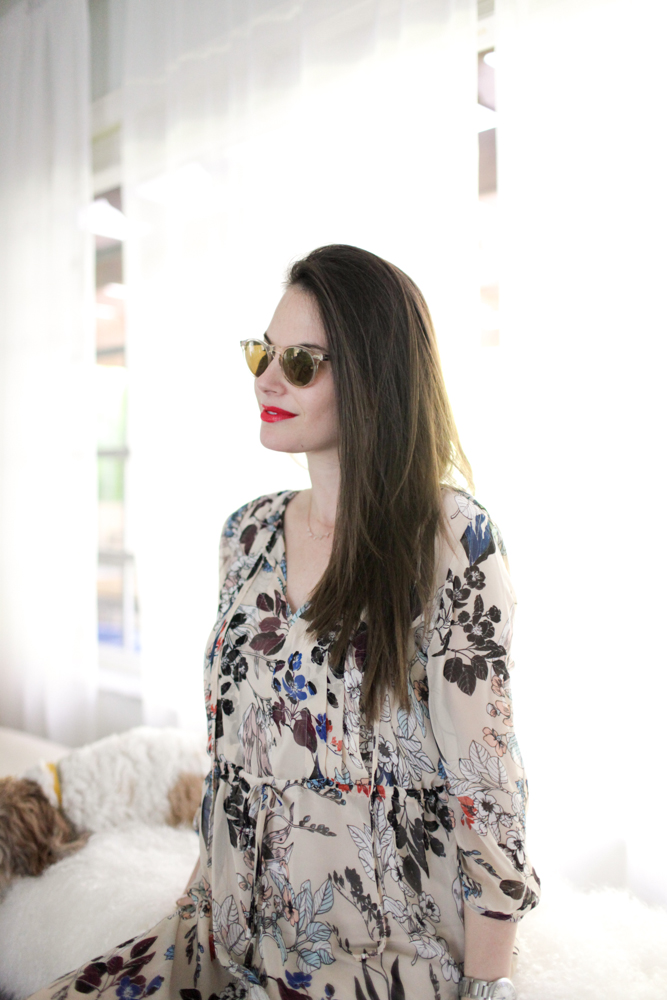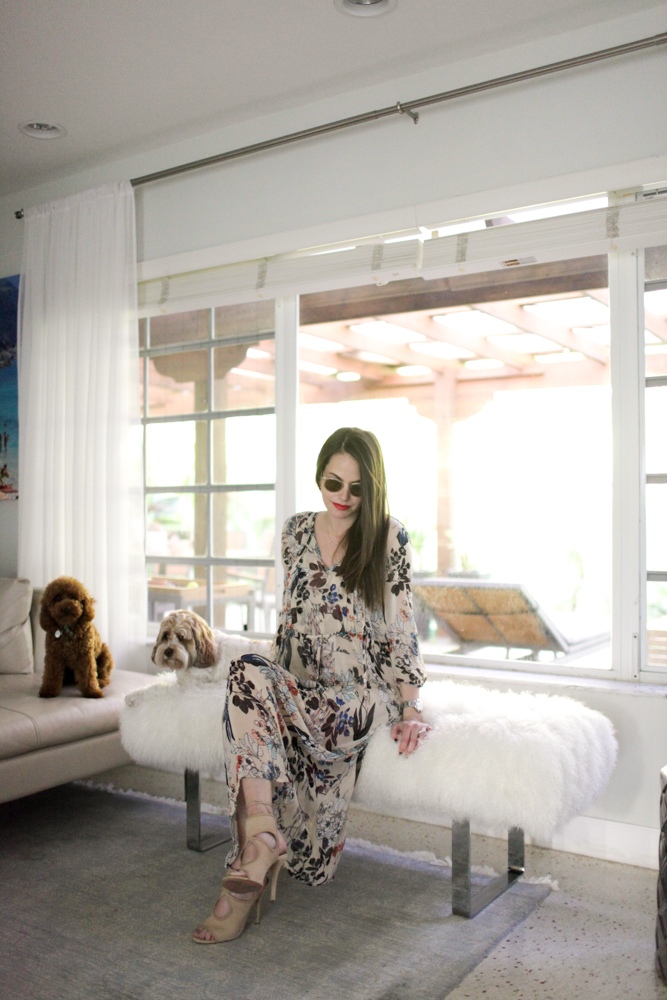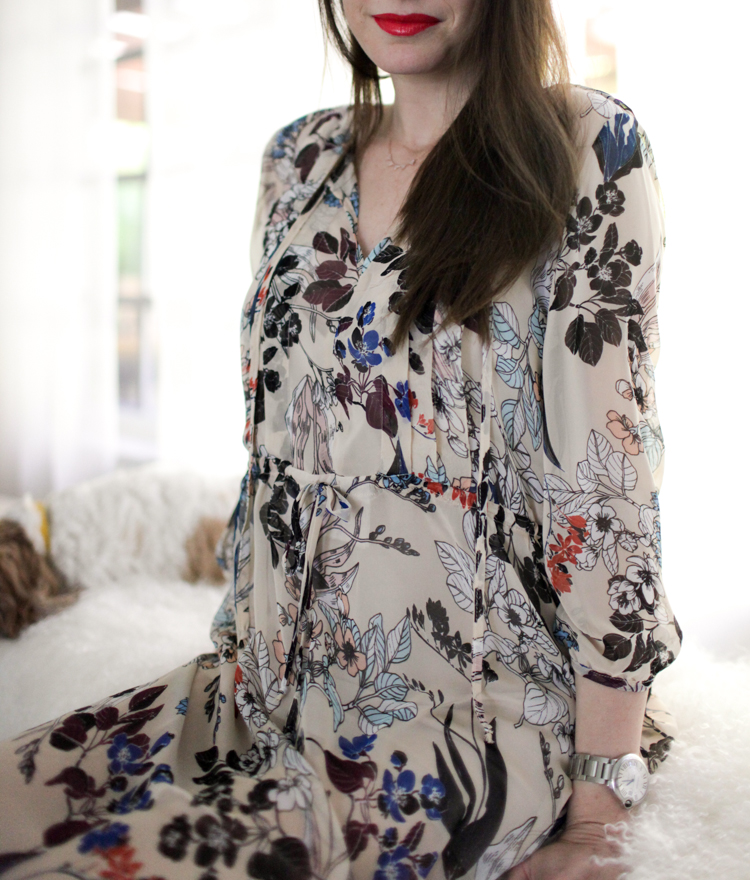 Hi Guys! Happy Friday!
I am so obsessed with my bohemian flower dress!  The pattern is so gorgeous and the colors are perfect to wear all year long.  It's  so different for me – I especially love the length it's that midi length so it's not too long or too short. In this dress I feel like I should be going to a tea party in the English countryside:)
I paired it with my Oliver People sunnies as well as my Aquazzura nude cut-out booties.  For a more Fall/Winter look you can pair it with black boots but, since I'm in Miami,  I of course paired it with a nude cut-out bootie.
This flower dress is from an LA designer called DRA Collection and it's shoppable on this new app called Luvit. I am super excited to share with you all what exactly this new app, Luvit, entails. What's really unique about this app is that every time you buy a product, and also inspire someone to purchase a product, you get real cash back!
Click here to download the app and don't forget to follow me @miamistylemom!  Luv it has nearly 70 brands available on the app and is adding more and more every week.  You have full control as to which particular brands and people you want to follow.  I encourage you to download the app now!
Hope you have a wonderful weekend!
xo
Jenny