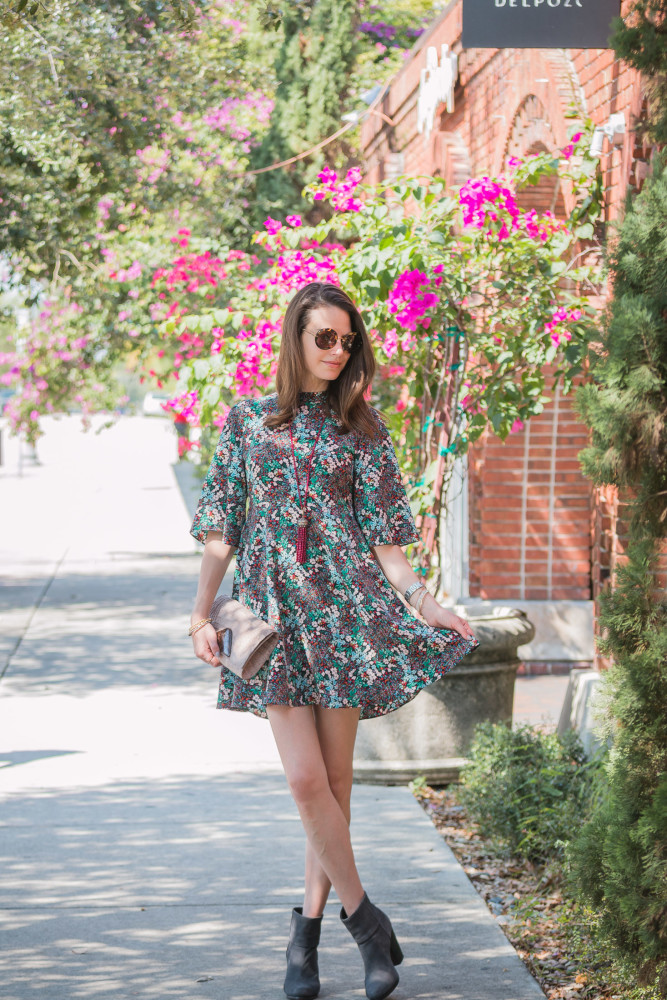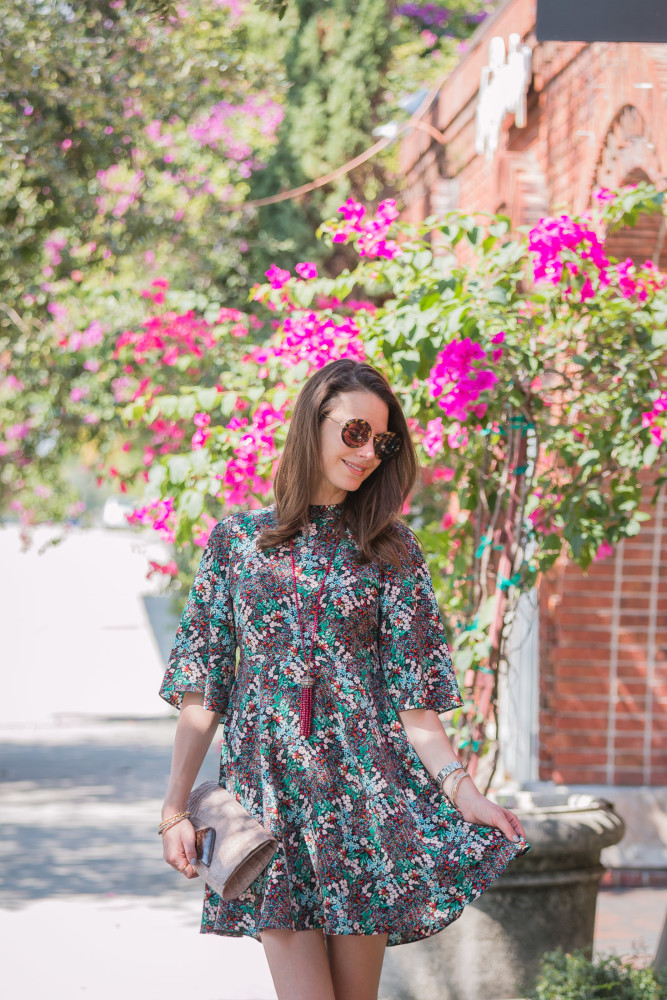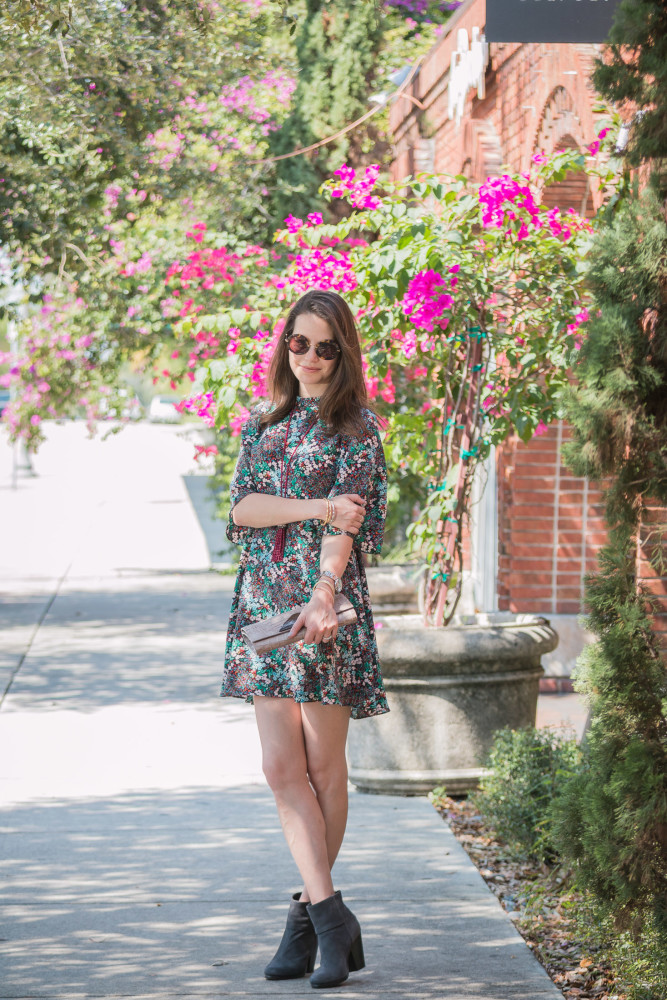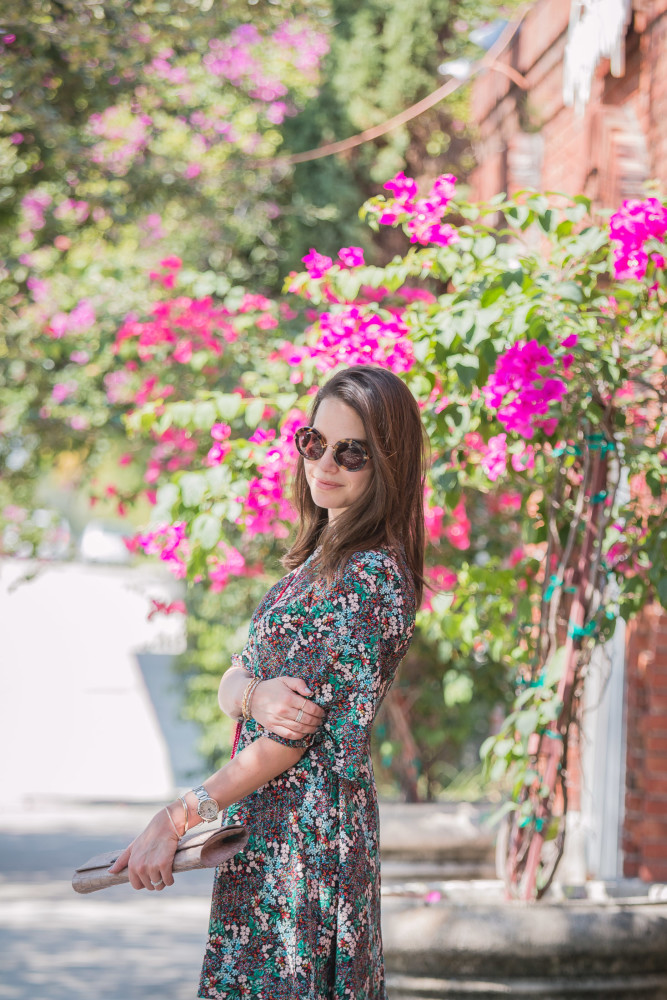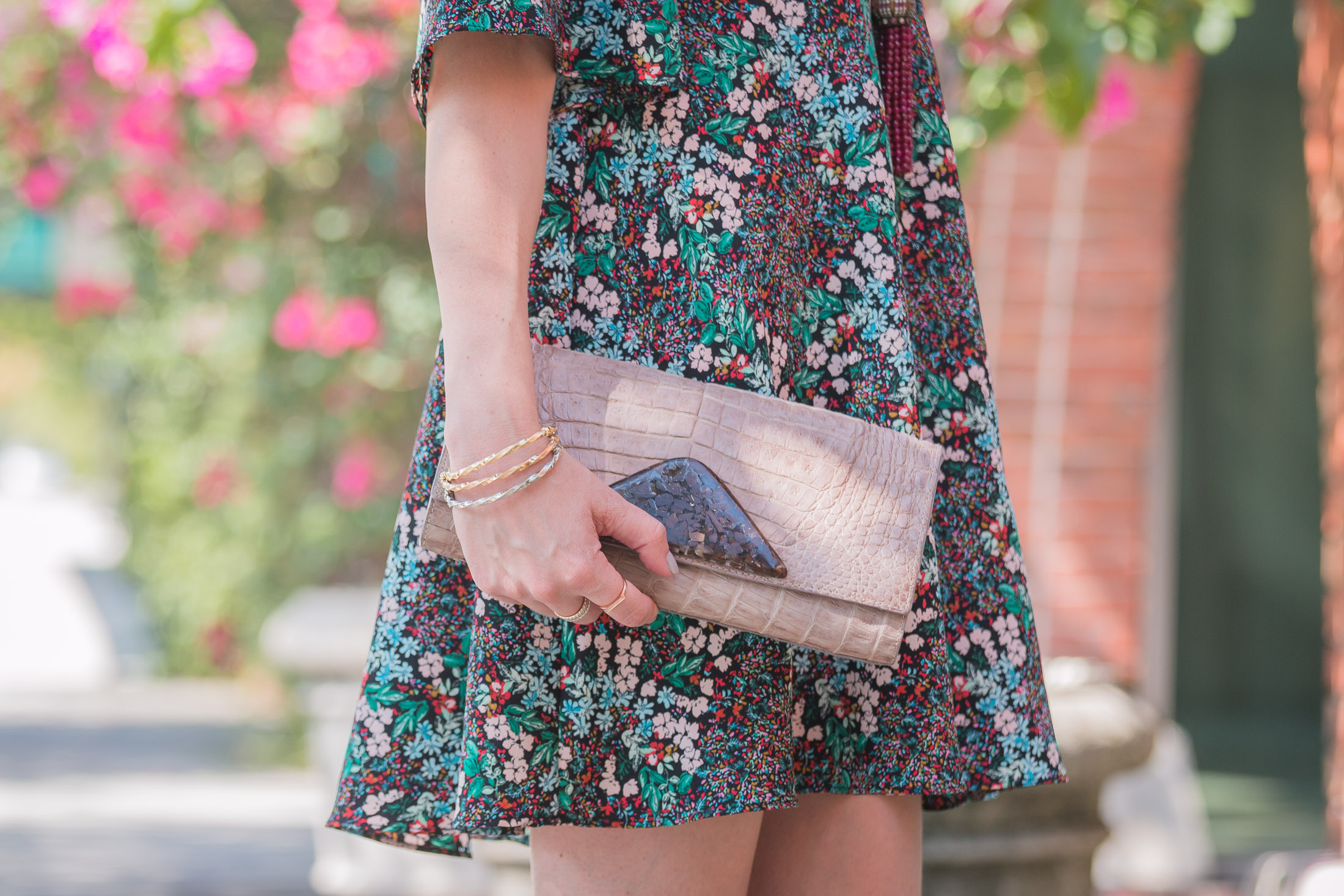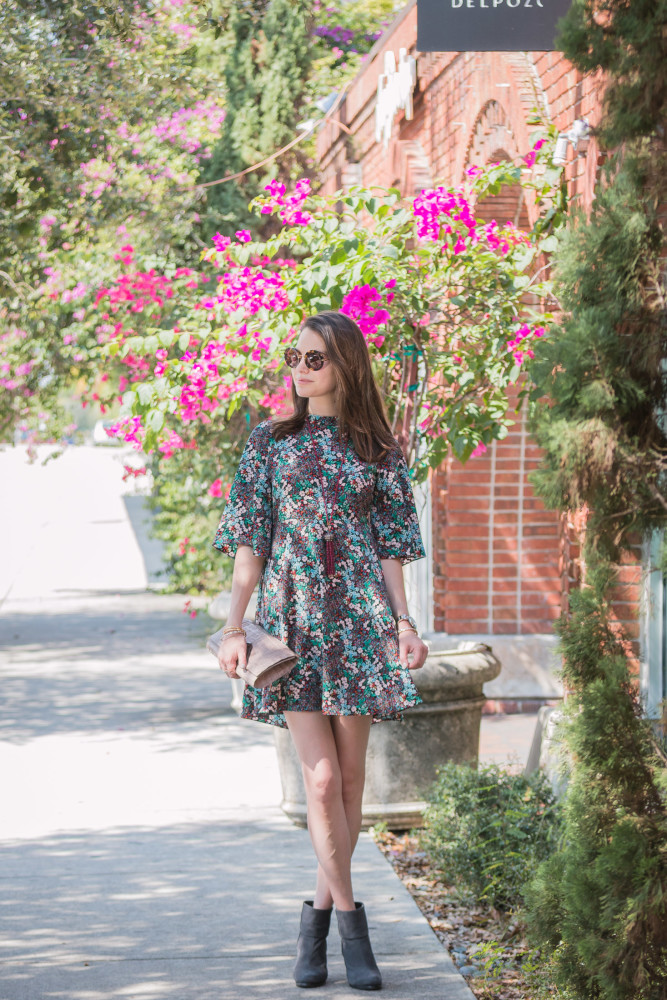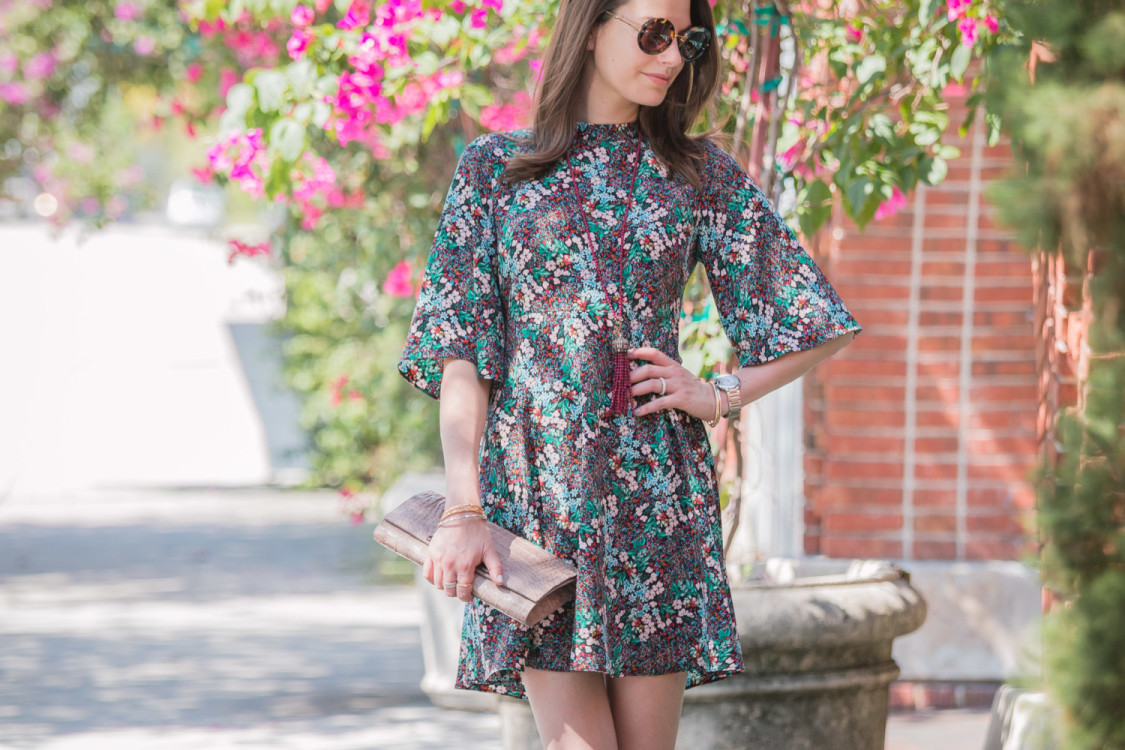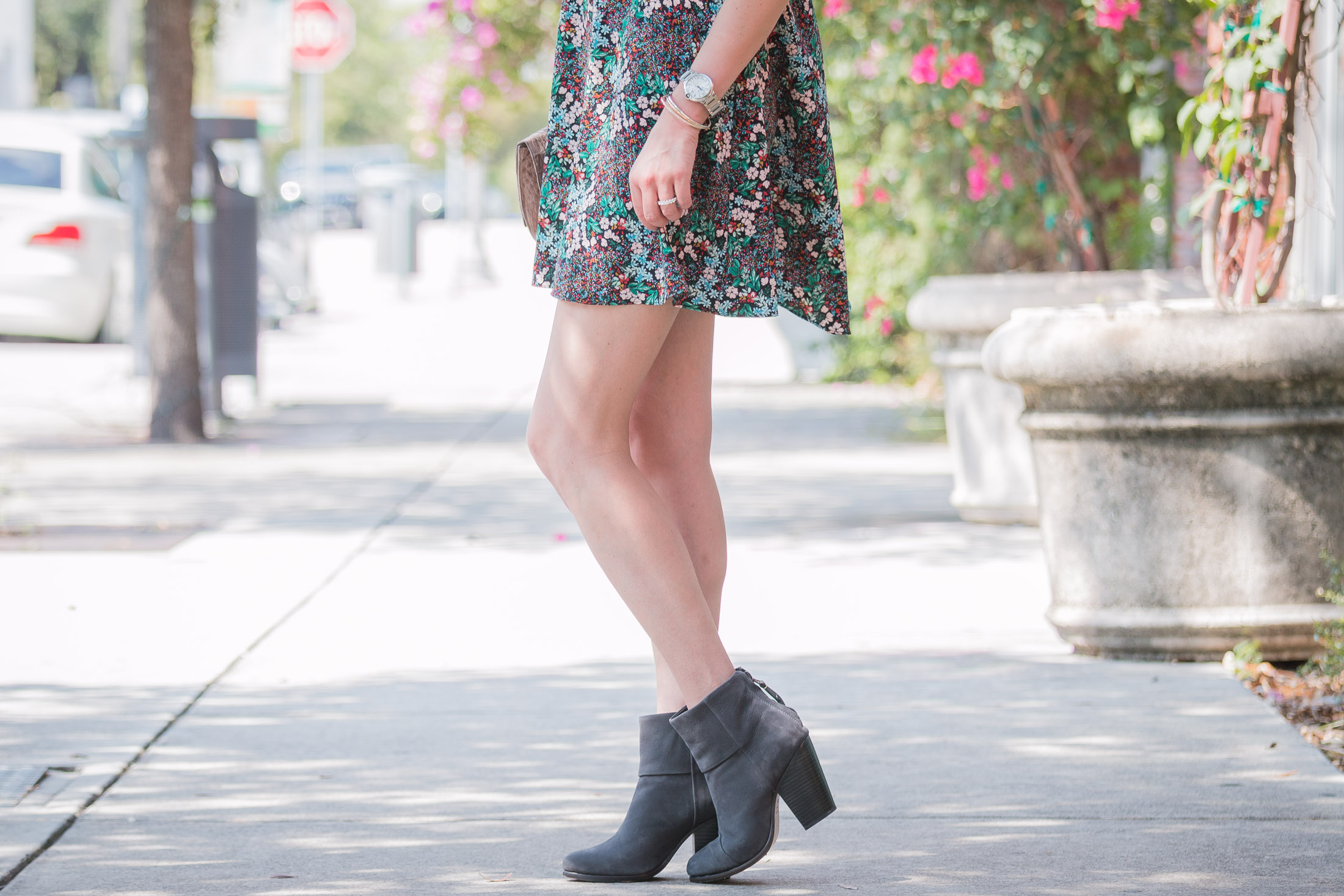 I'm always searching for day-to-night dresses that are loose fitting (because I don't like anything that is too tight..). Styling a dress with the addition of accessories allows you to showcase your unique style. I was drawn to this particular dress because of its movement, femininity, and touch of hippiness. I love the flared sleeves and high neck because this silhouette looks great with necklaces.
This dress is paired with the perfect bootie which I have spoken about previously in my blog.. The last time I showed this bootie I was wearing a silk short- so as you can see the bootie is super versatile.
The Tassel necklace adds a layer of fun to the outfit- always accessorize because it helps shows your unique style!
Bag- This is croc bag that I manufactured – If you are interested in purchasing you can contact me directly.
Sunglasses:  These Miu Miu glasses are the best! I have had them for a couple of years and as you can see they never go out of style.  They can either be jackie O or on the contrary- hippy style. This pair of shades is flattering on every shape face.
Dress: Zara
Boots: Rag and Bone
Necklace (similar): Bauble Bar
Clutch (similar): Vince
Sunglasses: Miu Miu
xo
Jenny