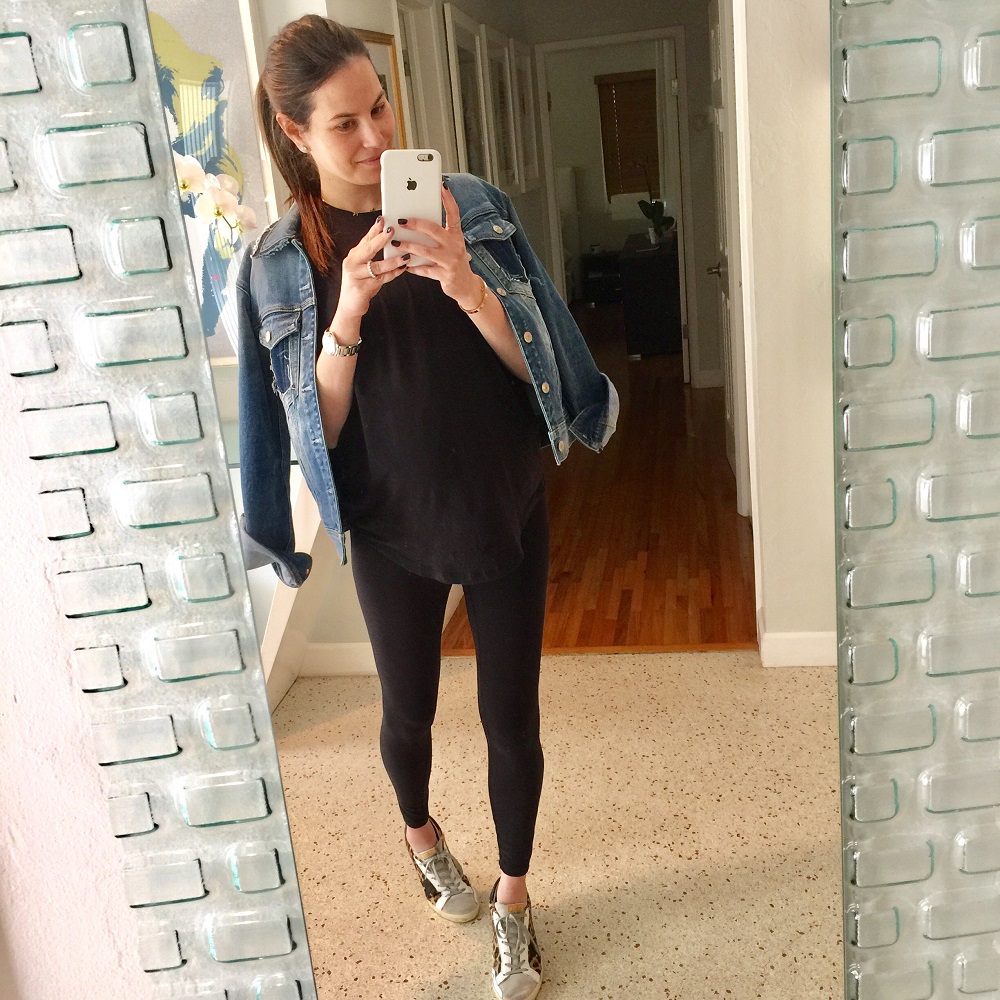 Happy Friday! So happy it's the weekend, it's been quite the week, so excited to be able to hang this weekend and celebrate Purim with Jakey. For those of you who don't know Purim is one of the most fun Jewish holidays because everyone gets to dress up and drink and celebrate! It's like another Halloween for the kids.. Jake is going to be a cowboy because for Halloween I bought him a costume and he REFUSED to wear it, so going for simple this time!
On to the outfit – When you're pregnant and far along the only thing comfortable to wear all day are leggings… These leggings in particular that I'm wearing are the ultimate best because they don't fit too tight on your waist. They also have so much stretch that you can get your regular size, which means after having the baby you can wear them.
They are high-rise so they feel like they are sucking you in but in reality they aren't! I am always a size 2 in Lululemon and I am currently wearing the size 2 at 32 weeks pregnant. PS – I can't believe how close it's getting – it's starting to feel more real.. I thankfully feel great and have been able to still walk on a treadmill for exercise (when I get around to it) and to go to Pilates. I think it's really important to keep on moving if you can, it's good to just stay active.
This muscle tee is my favorite and so flattering, and it looks good on all body types. I added a denim jacket to the look because I have to keep covered living in Miami with Zika – but I love the way this over-sized denim jacket looks. The leopard sneakers add a fun and flirty element.
Shop the look!

xo
Jenny