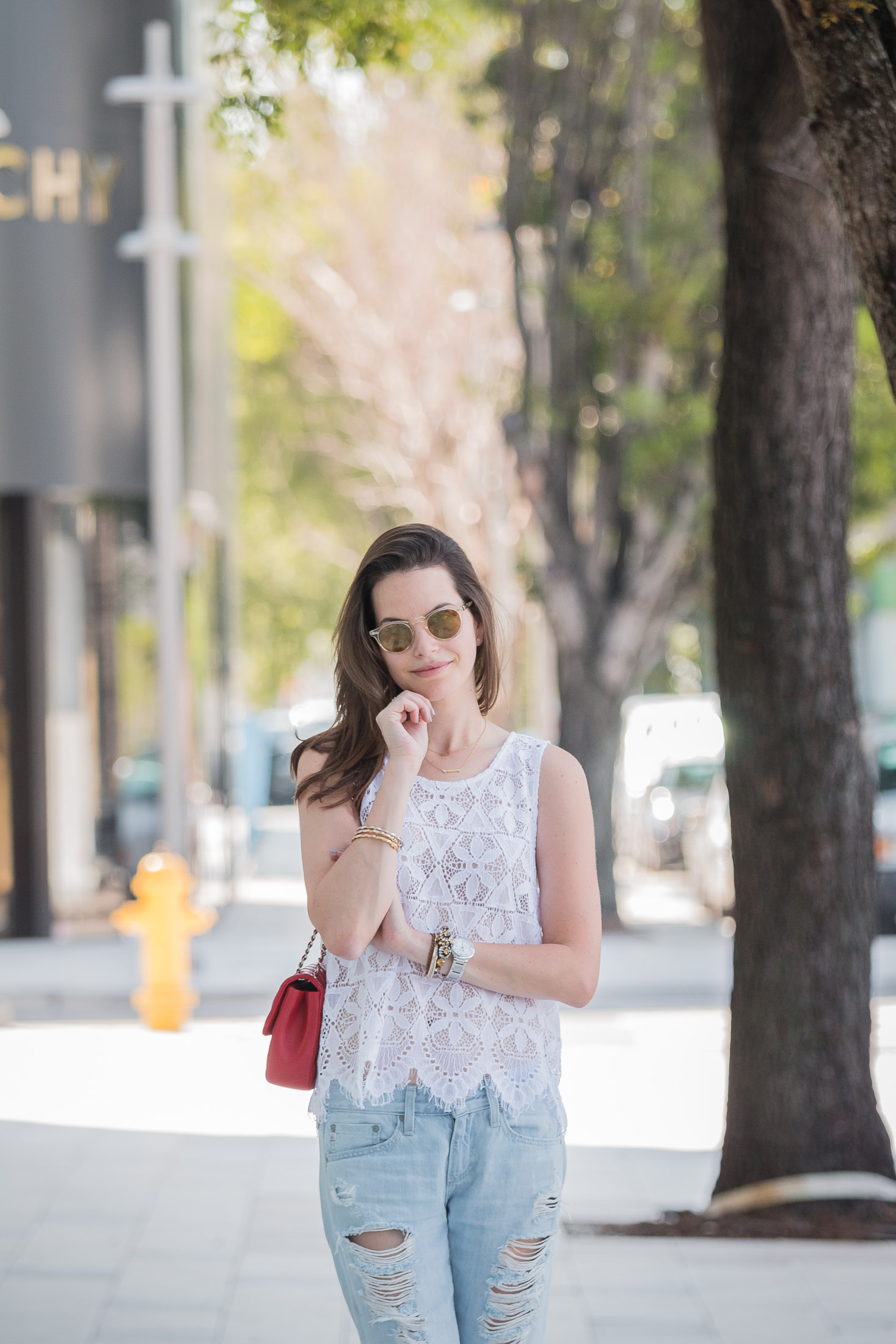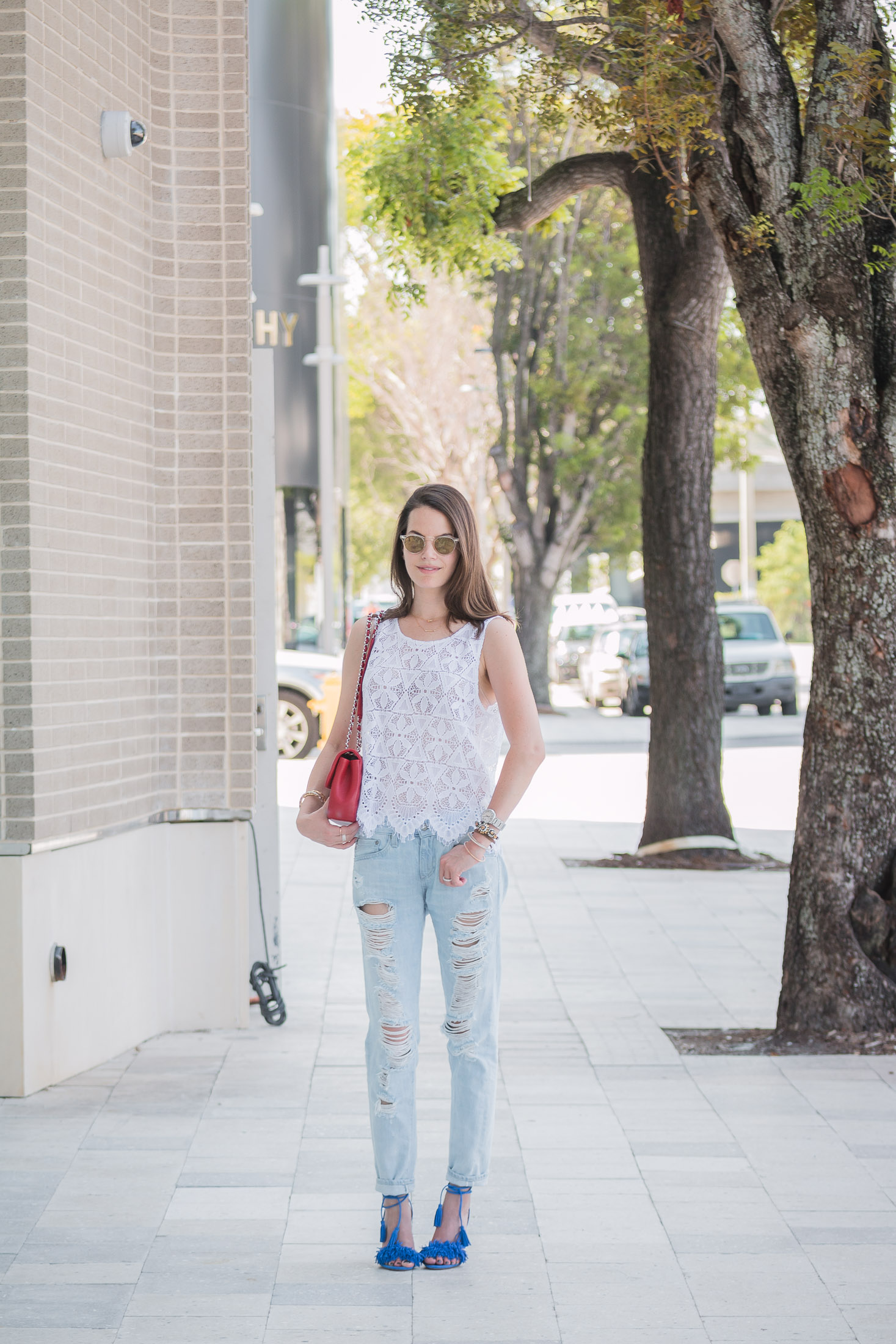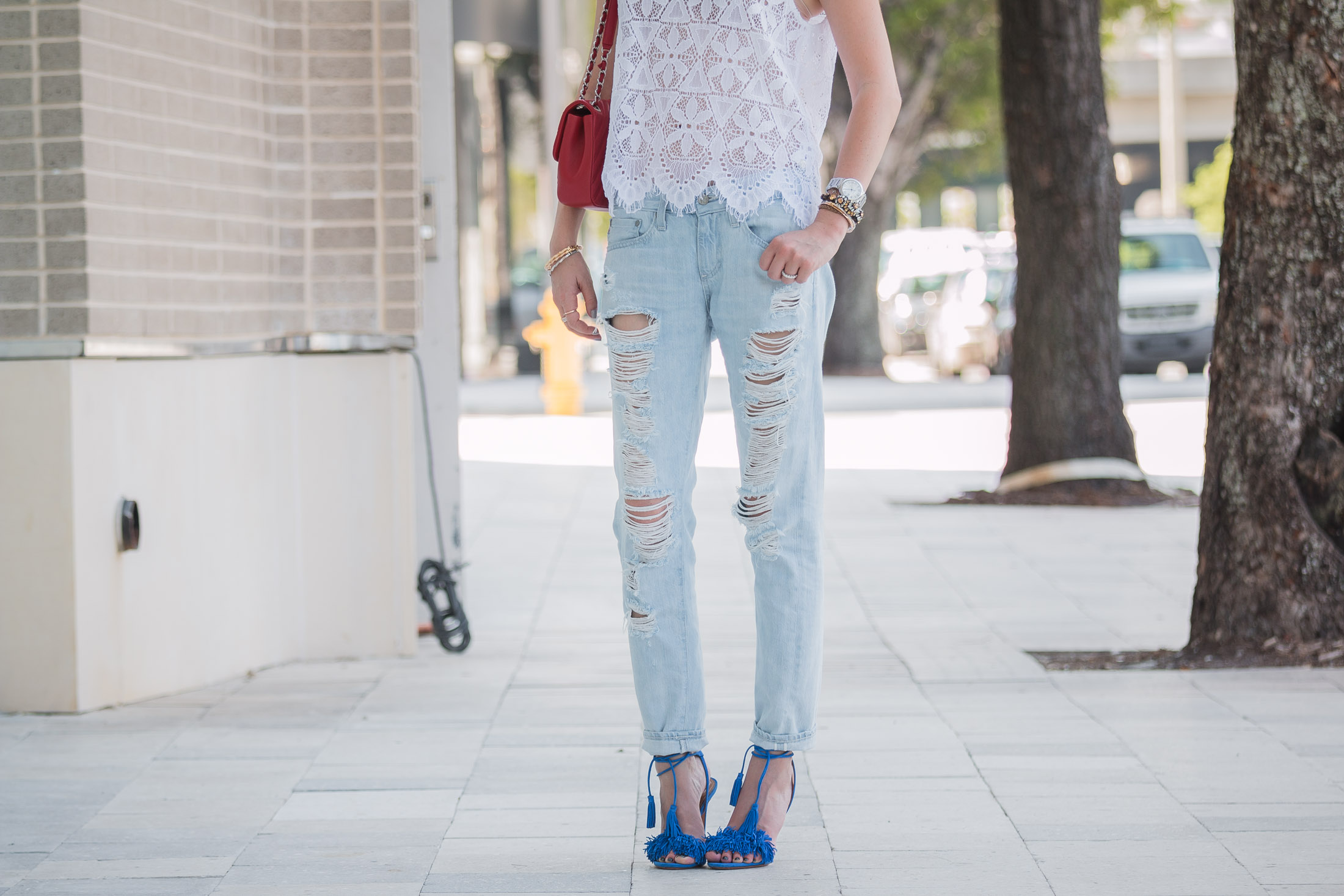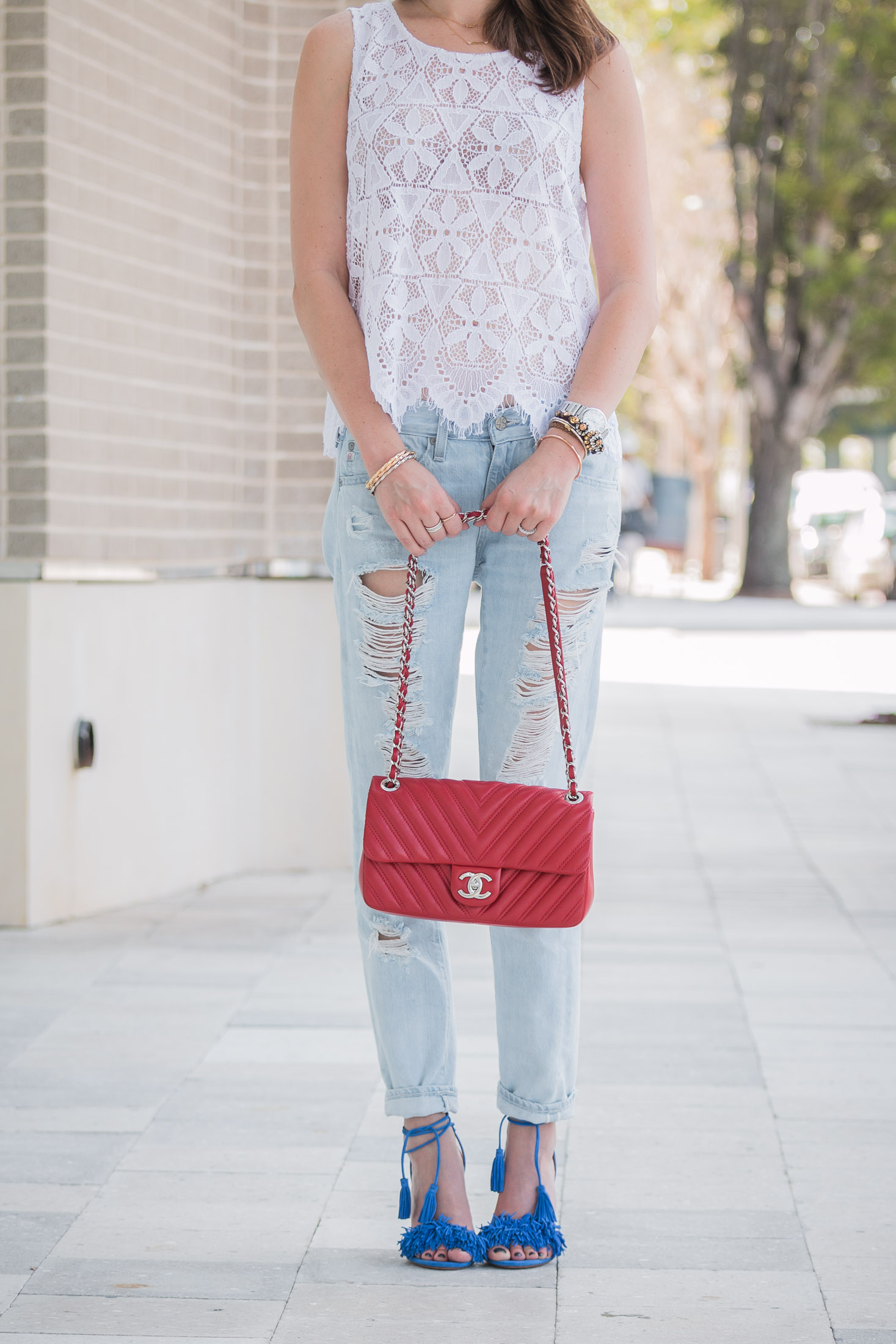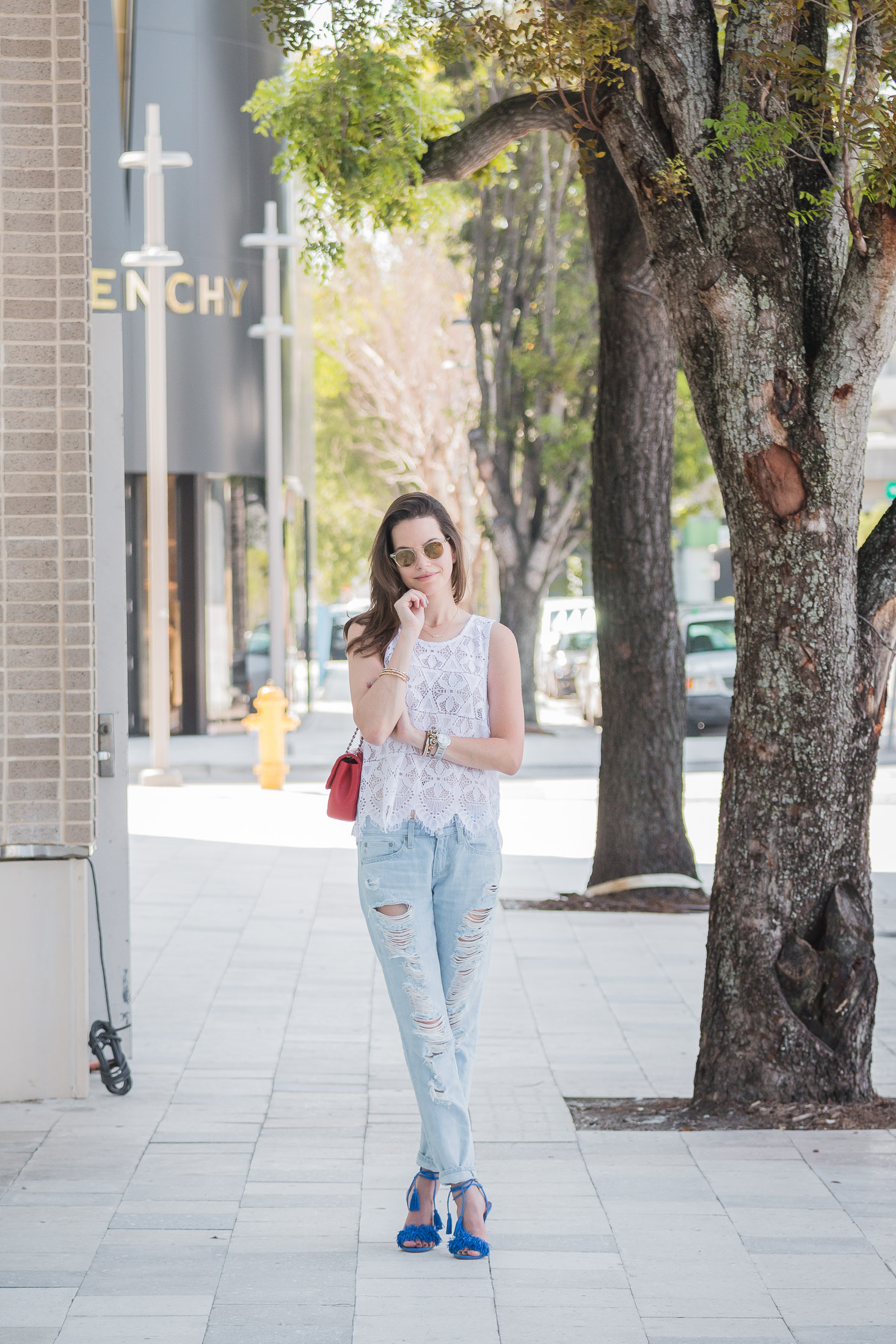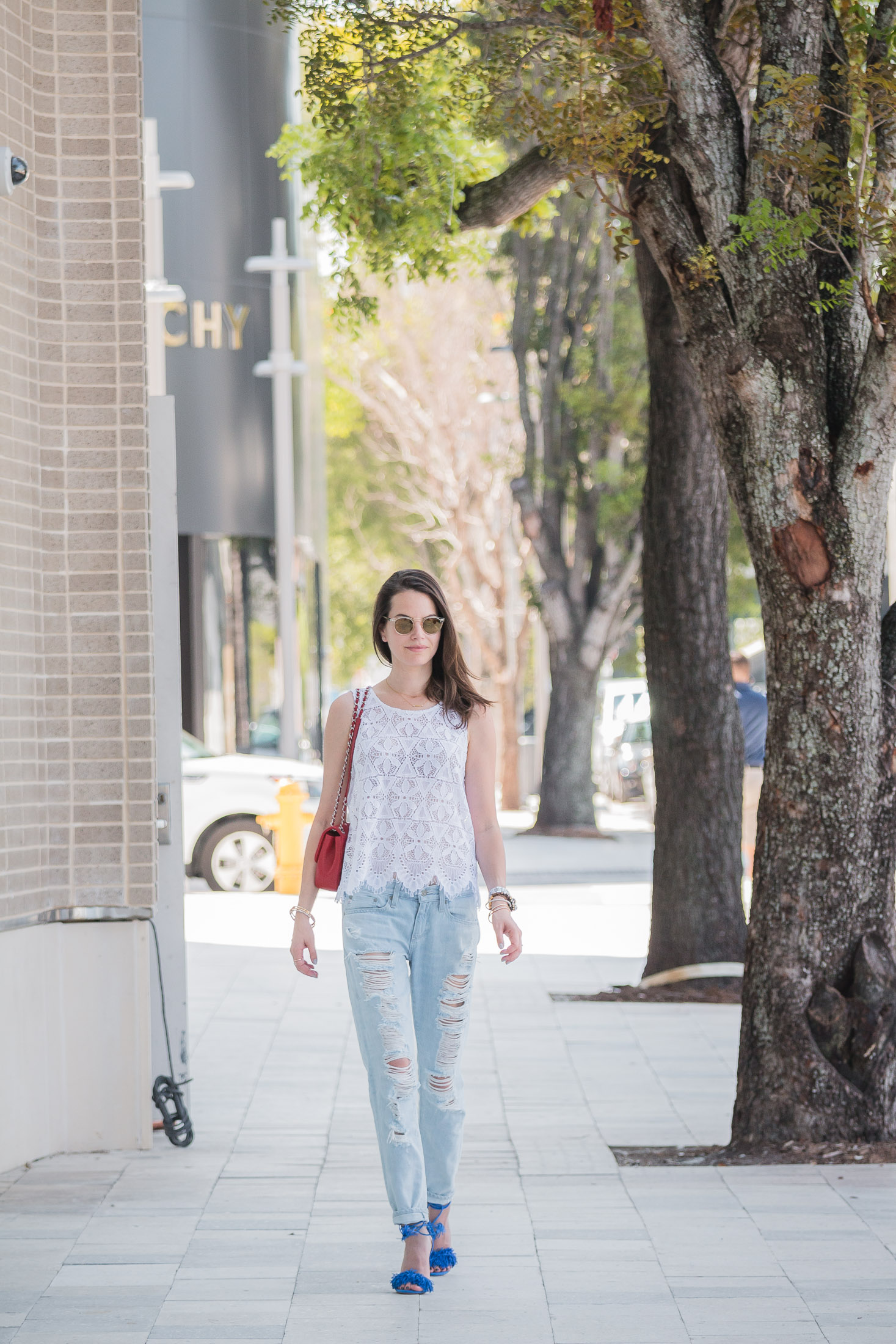 Styling the BF Jean:
Sometimes it's really nice to give your skinny jeans a break and wear your relaxed "skinny" version boyfriend jeans! It's so nice to wear something that is loose and comfortable! When styling the boyfriend jean I would usually say steer clear of wearing a baggy top- but in this case since the top is lace and a little on the see-through side you can still see curves, so the look works… You have seen me wear this Frame top before because I love it! It can be worn from day to night..
Shoes:
The shoes are Aquazzura which I got for Mother's day last year- they are my favorite and most comfortable heel! The fringe and color is so fun and edgy.. They can be worn with almost everything, such a versatile shoe..
Top:
This is a Frame denim top which has been on repeat so many times, you can dress it up or dress it down.. It's always on-point for any occasion.
Bag:
I have been DYING for a red Chanel bag forever! I have the red Fendi 2 Jour bag which I wear almost every day and I wanted a smaller bag that I could wear at night- since I usually wear grays, whites, blacks, and wear colors in my accessories, i.e., bags and shoes. The last time I bought a bag was almost two years ago.. When planning our trip to Paris I knew that the red Chanel was going to be on the purchase list because the dollar is almost as strong as the euro and Chanel is made in France..
This bag is going to be taken around the world with me and every Saturday date night!
See below to shop similar products…
PS- the Frame lace top is on sale!
xo
Jenny