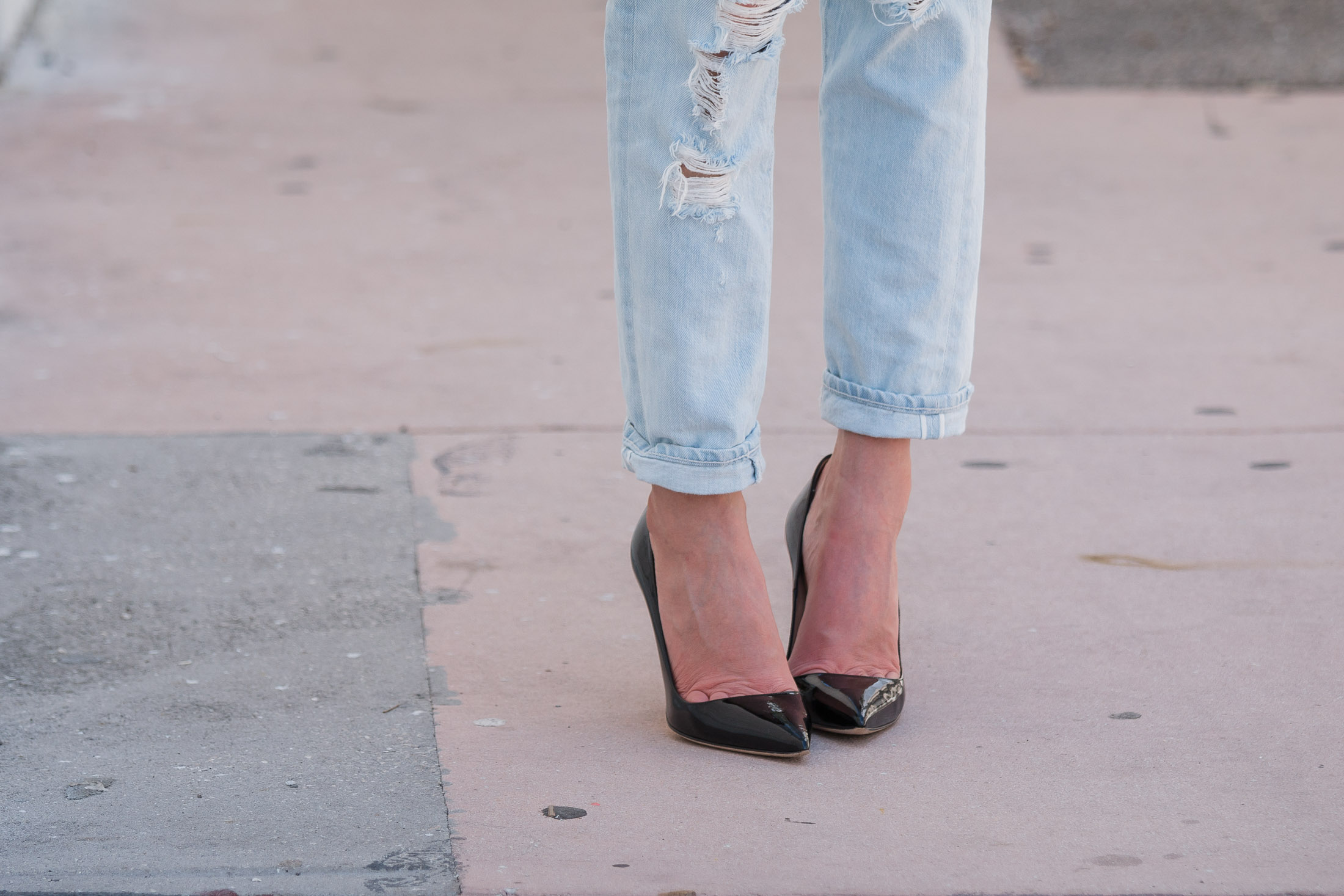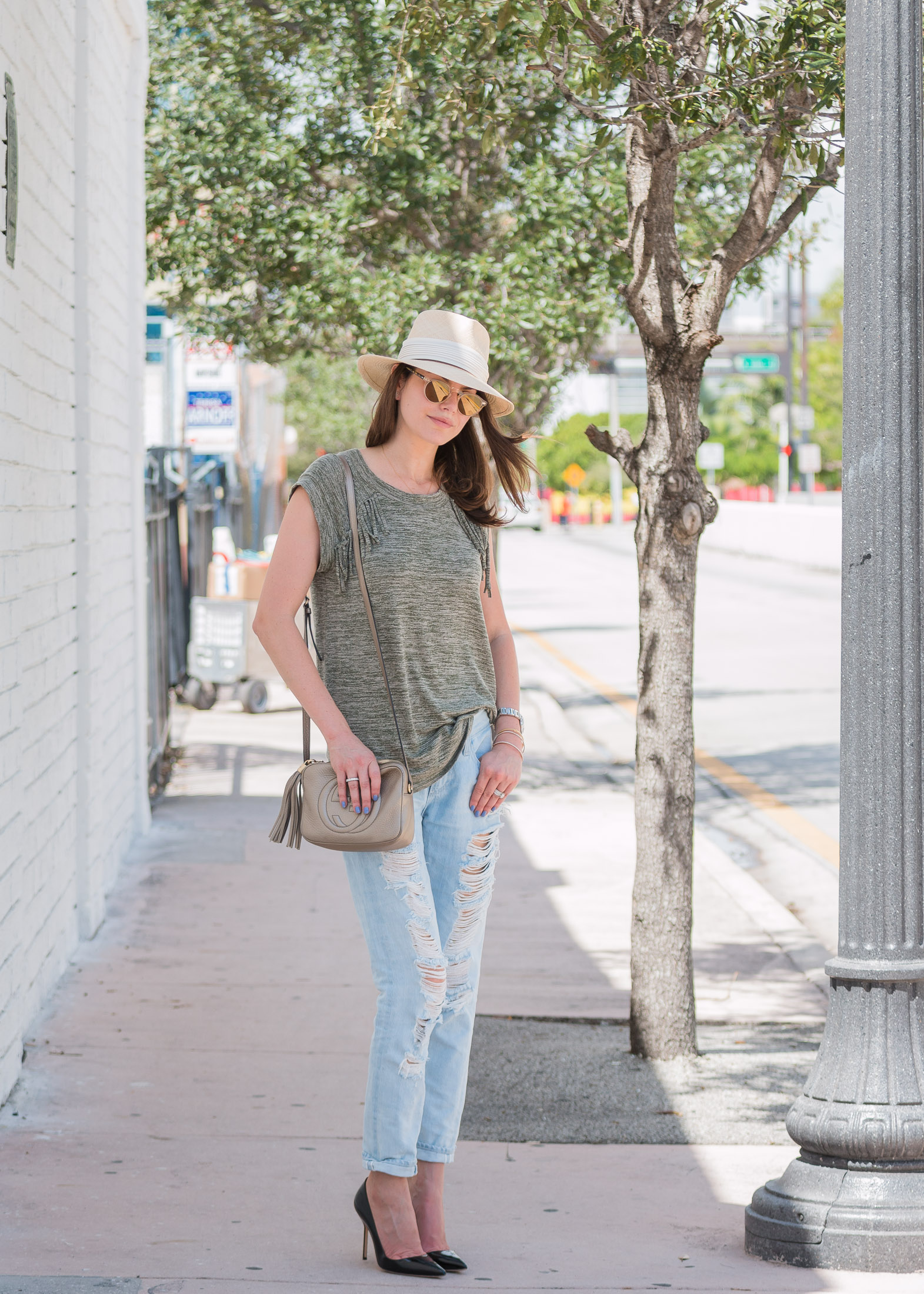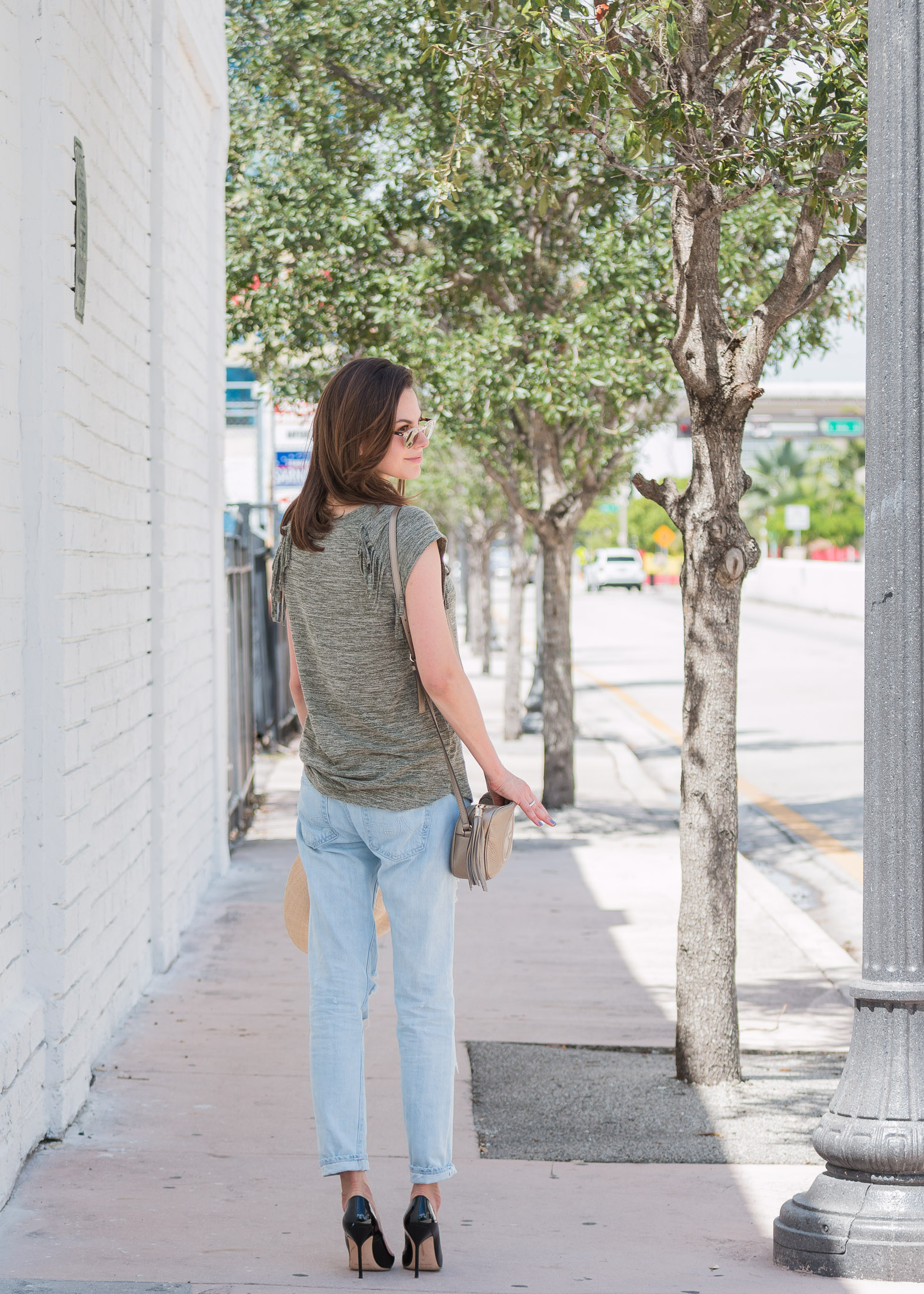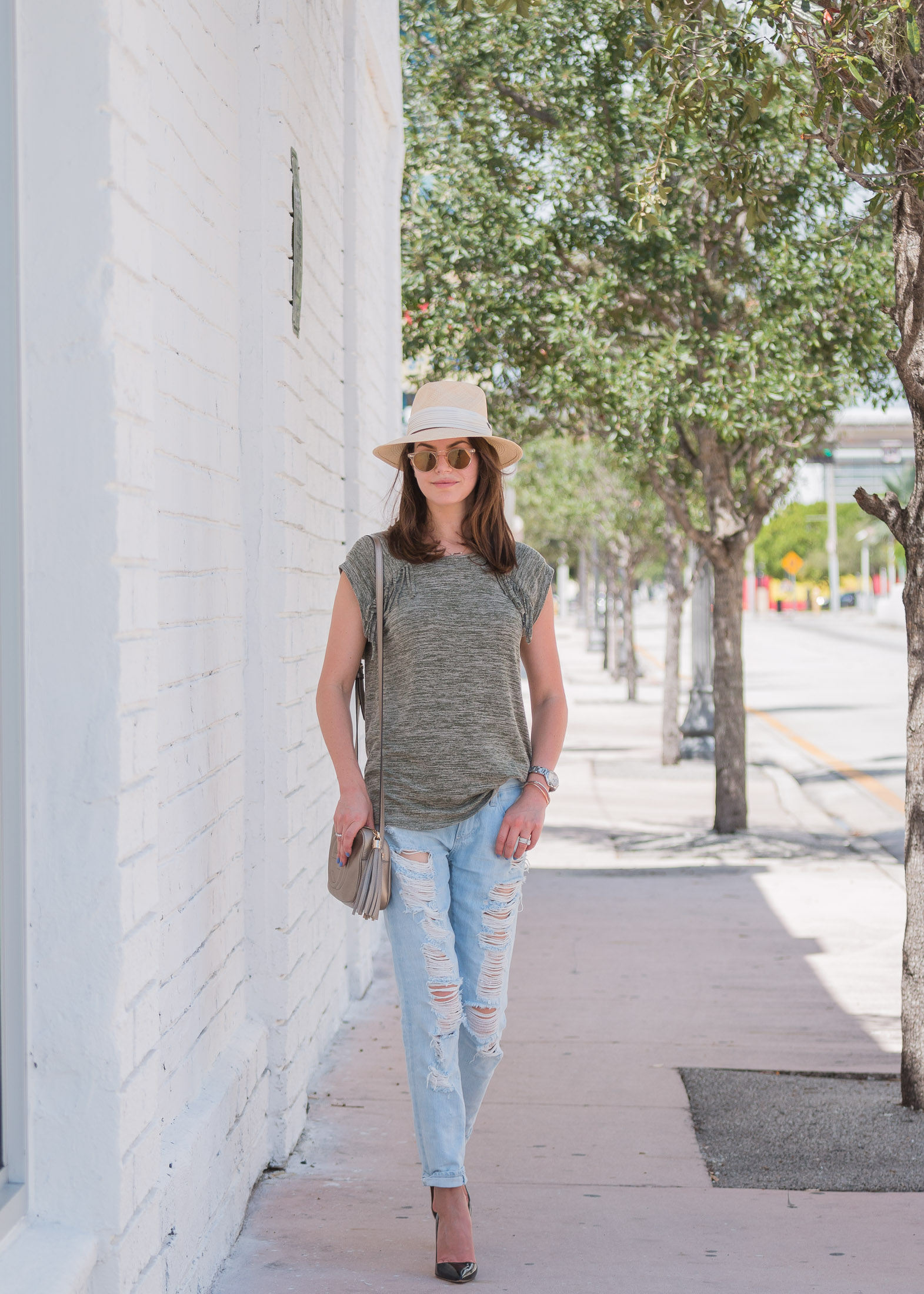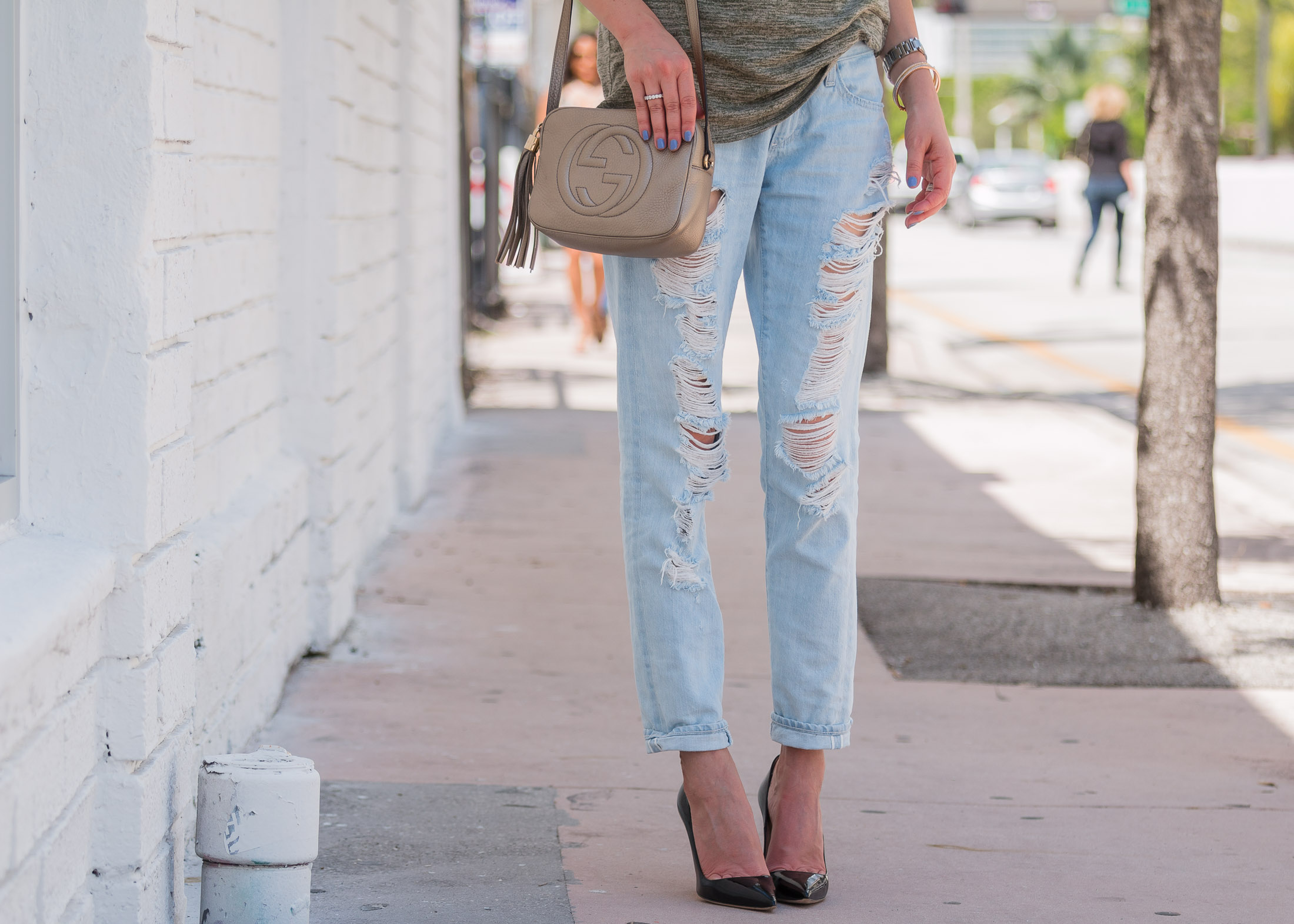 People have been asking where my boyfriend jeans are from so I thought I would share some of my favorites on the blog today! What I love most about boyfriend jeans is that they give you that cool look without having to try too hard. When wearing a baggy pant I always like to front-tuck my top so that the whole look isn't too baggy. Having an outfit that's too baggy can sometimes come across as a messy look, which we want to avoid. These jeans will also look super cute with booties!
Pairing them with pointy heels gives you that automatic chic look. These pointy heels are Manolo Blahnik which I have had for years – they are the perfect heel and match with almost everything. The height isn't too high so it's easy to walk in!
See below for similar pair:
On another note – we are off to Dallas tomorrow to drop off Jake. My parents will babysit him while Chase and I go to Europe! Check out the next blog post on Thursday to see where my husband and I are off to!
See pictures below to shop my favorite boyfriends jeans:
xo
Jenny