Today we are flying to Charleston, South Carolina to visit a dear friend I grew up with. The last time I was in Charleston was for her wedding two years ago, so I am thrilled to be bringing Jake with us. Charleston will be the third city Jake has visited in his 5 ½ months☺ We can just start calling him a frequent flier.
Airport style is always tricky because you want to feel comfortable and look fashionable at the same time. Airports are always freezing and if you are traveling during the summer- you don't want to carry around unnecessary heavy layers.
My go-to layering piece for summer travel is a denim button down shirt because it doesn't take up any space and can be easily stored in a carry-on. As much as I love my AG denim jacket, it just takes up too much space for something I will only wear at the airport or on the plane. A comfortable pair of jeans is also a must coupled with sneakers since airports generally require a lot of walking. If you have TSA pre-check, opt for converse and, if not, I like the sneaker slip-ons.
*P.S. TSA pre-check is a MUST and totally worth it!
Comfort is key: If you are anything like me and my husband, then you like to walk laps around the airport before your flight since you will be sitting for a long while on the plane. Of course, we take it to the next level and stand on the plane until a stewardess commands us to sit. Don't forget your button down shirt to tie around your waist- you're going to need it!
Next week on the blog- traveling with a baby & key things to bring….
Happy travels & have a good weekend!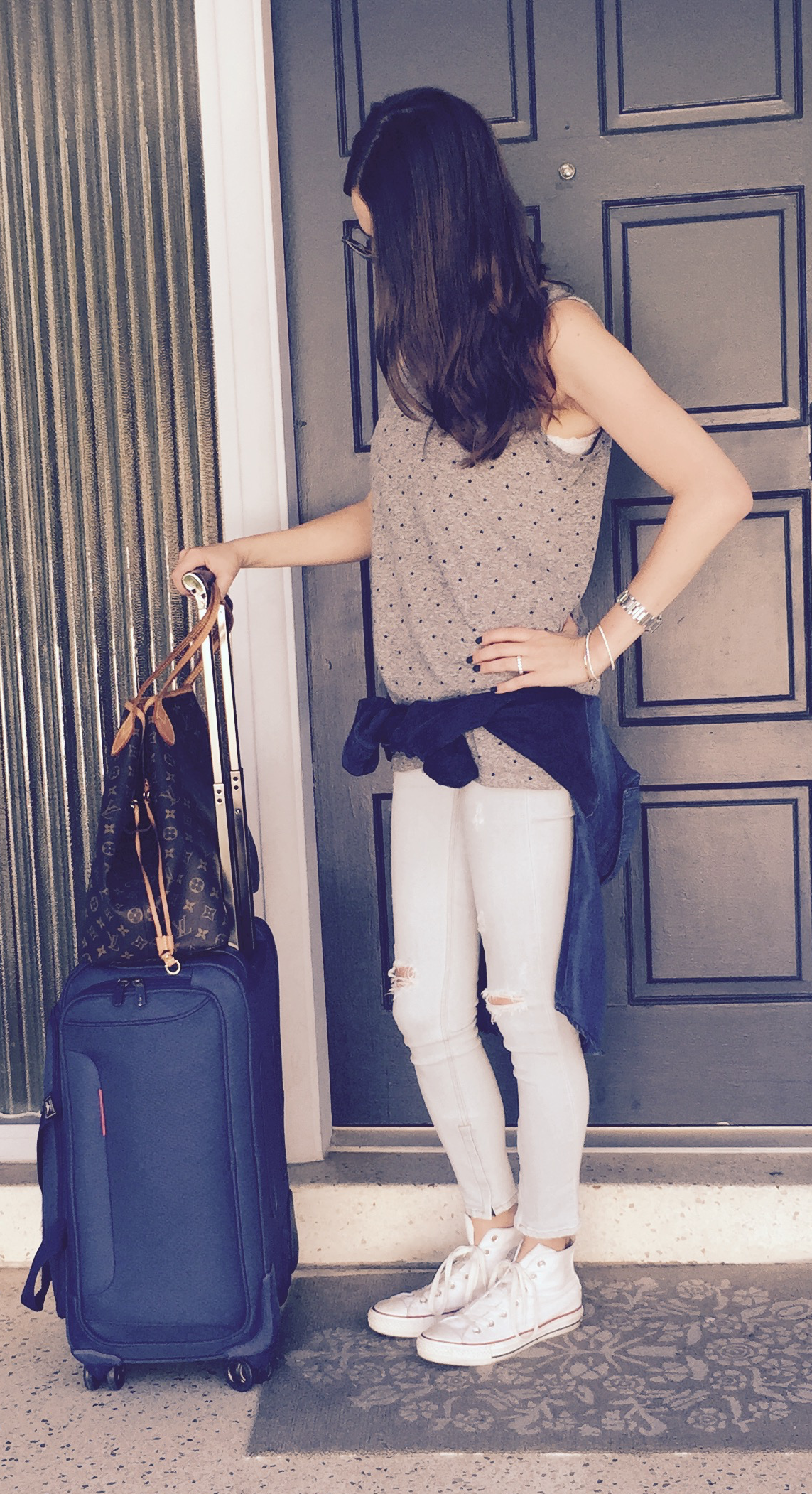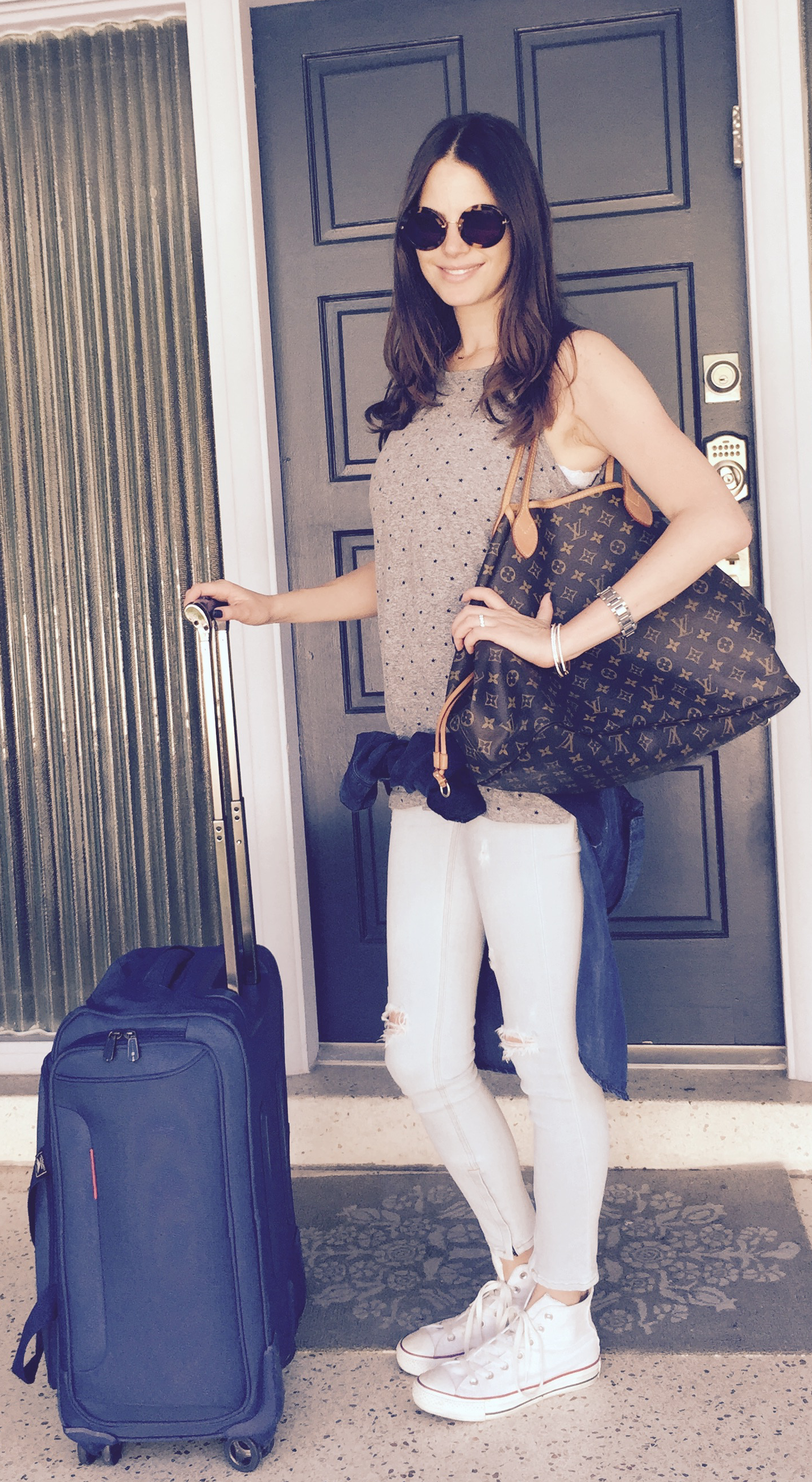 xoxo
Jenny