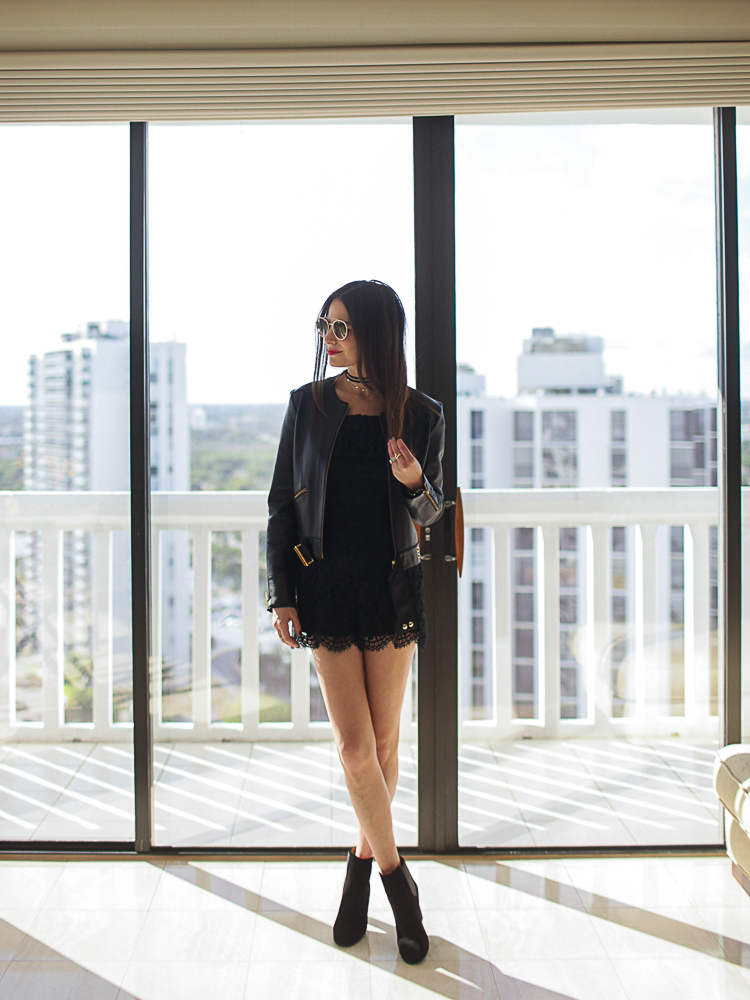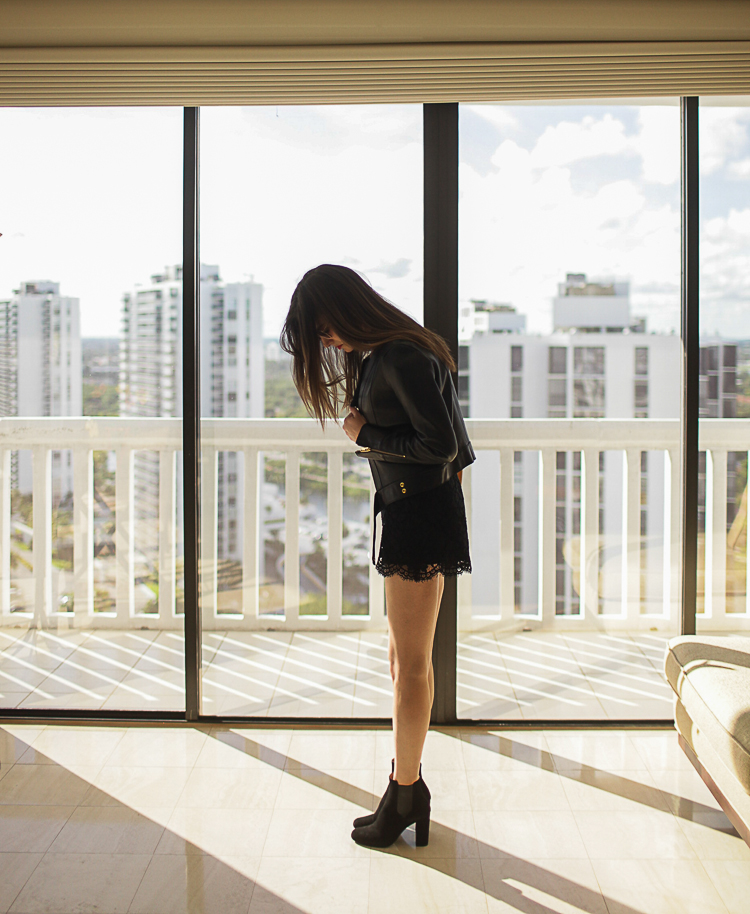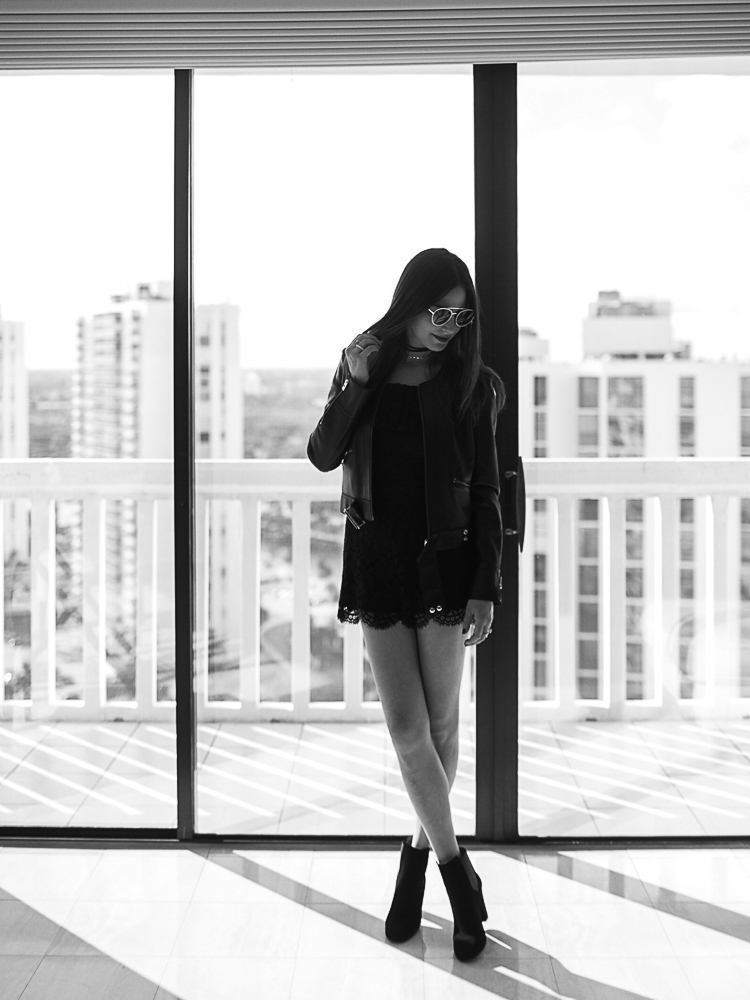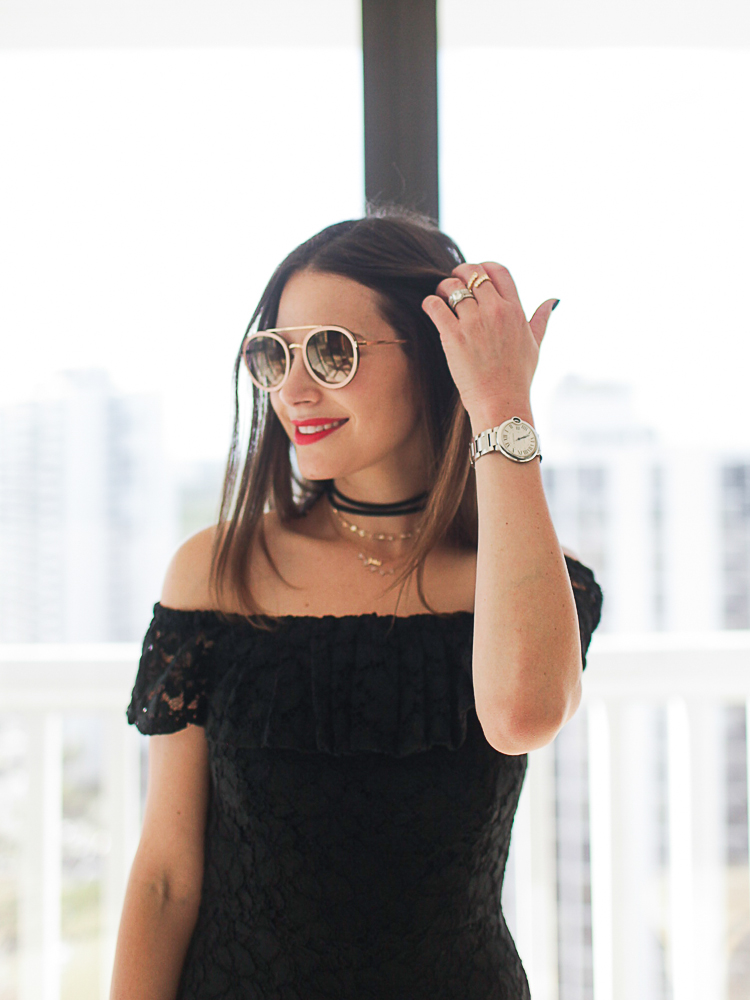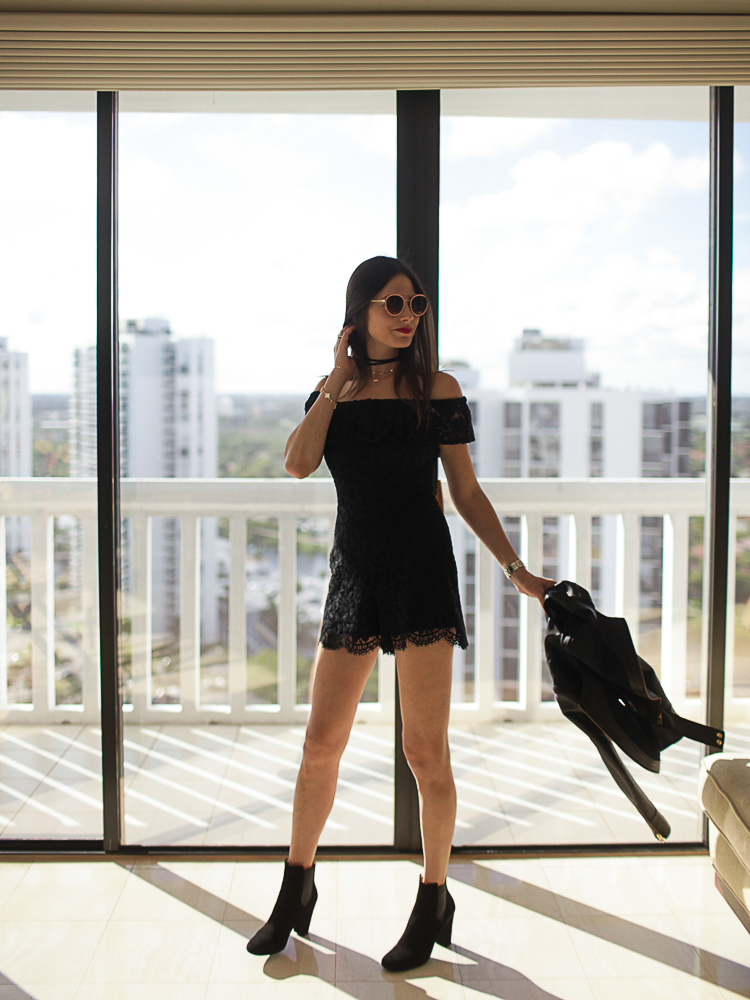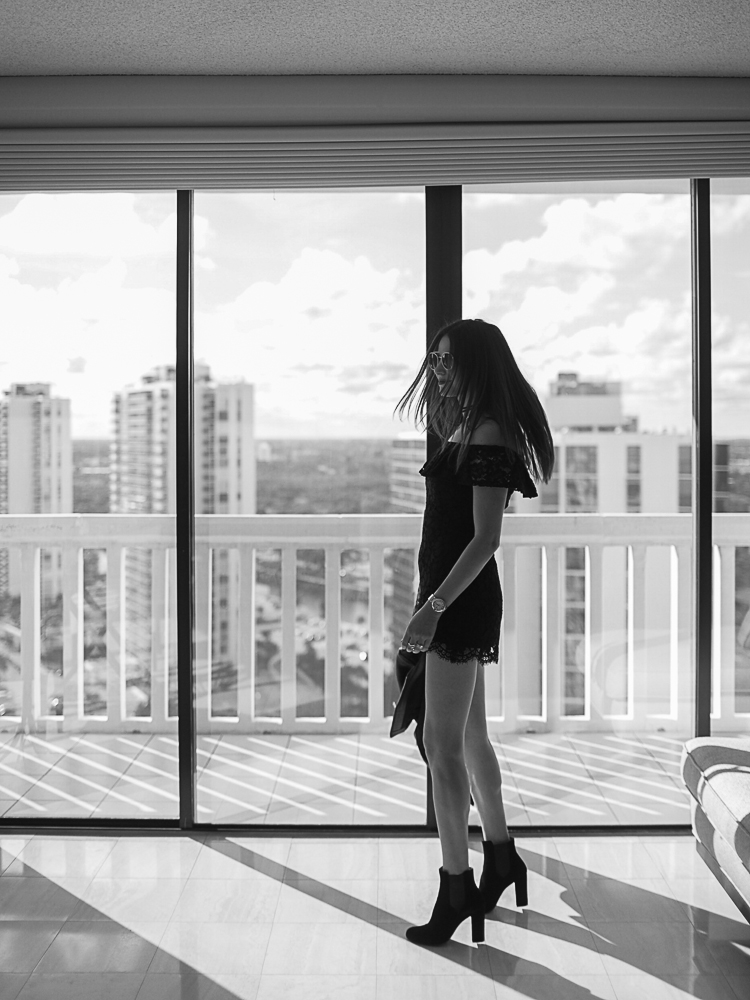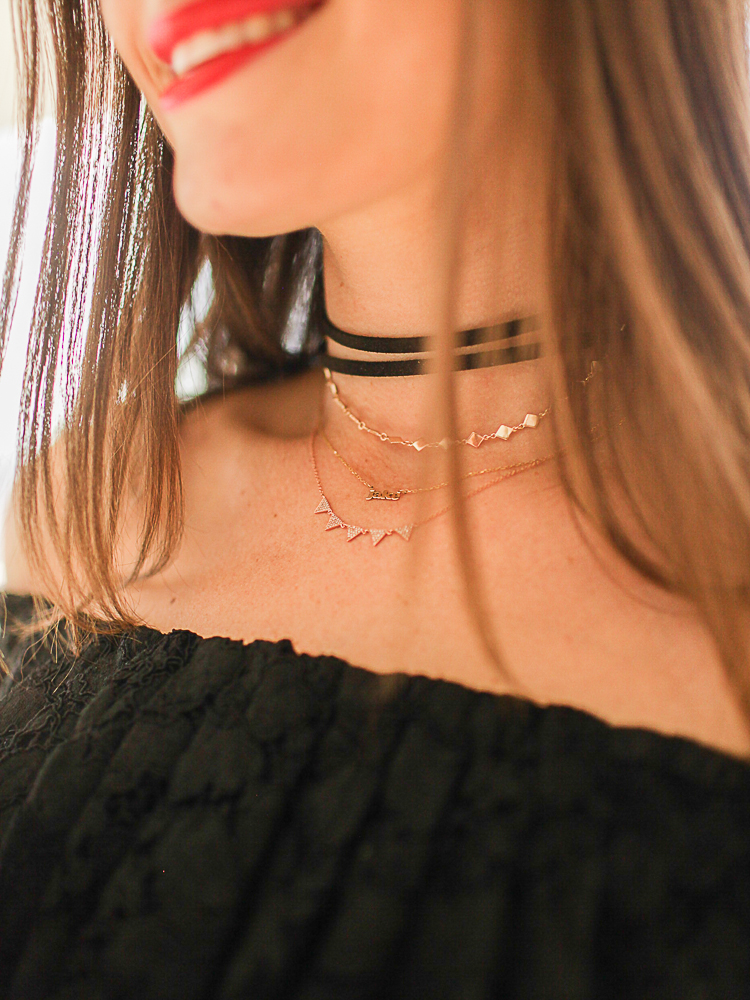 Hope you had a great weekend!
Throwing on a romper is such an easy piece to put on and look put together without trying hard.. You don't have to think about a matching top + bottom. In colder climates when wearing a romper just throw on a a leather jacket and booties and you are good to go!  What I love about this particular leather jacket is that it has gold in it, so it makes it more interesting then just a plain leather jacket.
This lace romper can go from daytime to night time- you can wear it to brunch with girls with a pair of flats all the way to dinner for a date night with the hubby.
Accessorizing is key especially with an off the shoulder silhouette! I'm wearing my everyday necklaces which are my Jake + triangle necklace: 1) Lola James Jewelry mini me that says "Jake," I haven't taken off every since Jake was born because it's so light and delicate so you don't even feel it.
2) Triangle necklace which I got from Astarr Jewelry Concierge:  I was searching for a triangle necklace and Astarr was able to source the perfect one for me…   I love wearing pieces that I don't have to take off to shower because having to take them on and off is a job in itself and who has time to remember!
I am also wearing a Gina Cueto choker and I linked a similar one here..  Chokers are so in right now and they just make your outfit so much cooler and edgy.
Don't forget to accessorize!
Shop similar look here:

xo
Jenny