Hi Guys!
Happy Happy Friday… So I am 39 + weeks and waiting for contractions! I was late with Jake so perhaps that will be the case with this baby. My next appointment is on my actual due date- next Tuesday May 2nd. Chase's birthday is May 9th- getting so close to his birthday!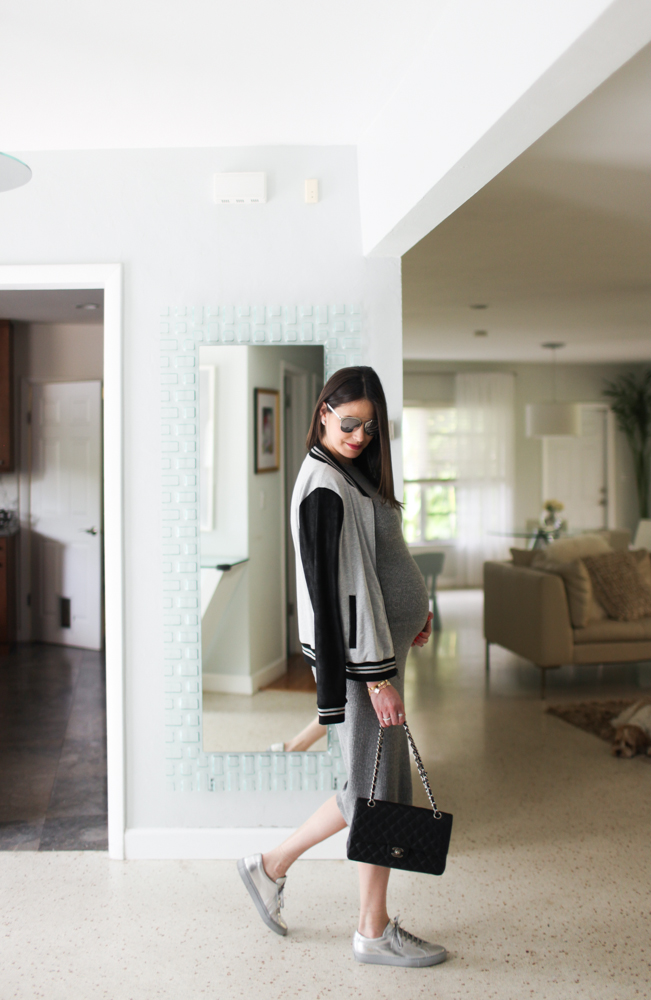 I have been living in these silver sneakers I bought a while back and I wanted to share my top 10 silver sneakers as this is a huge trend.. There is nothing better then a huge trend + it being comfortable.
When styling a silver sneaker there are so many different ways to wear them. Since I am super preggers and dealing with covering up from mosquito's I have been wearing them as my going out shoe- but after I have this baby they will be my day shoe with denim shorts, dresses, and rompers. I can't wait!!!
xo
Jenny