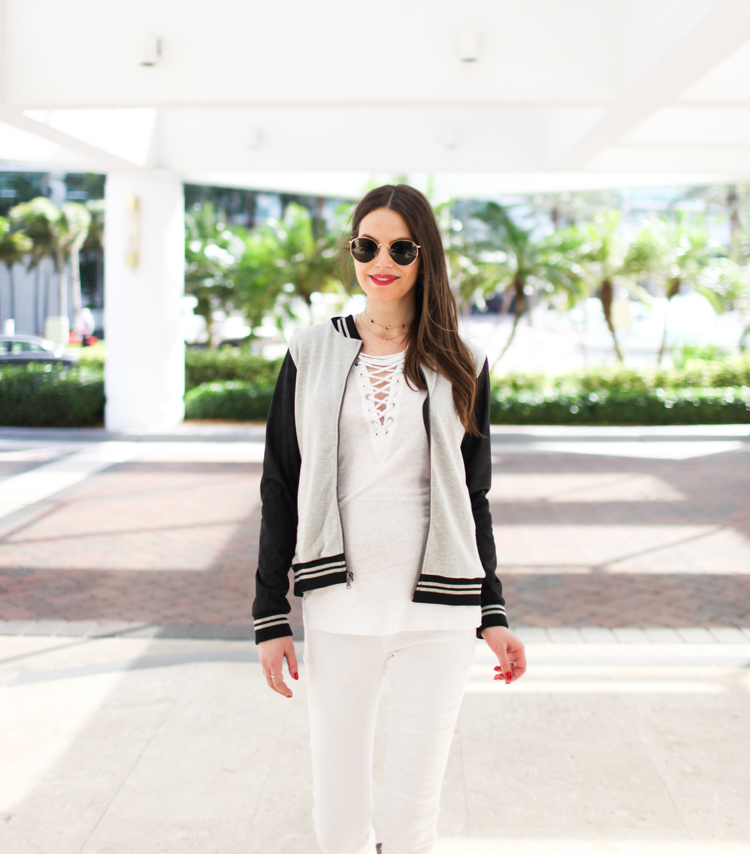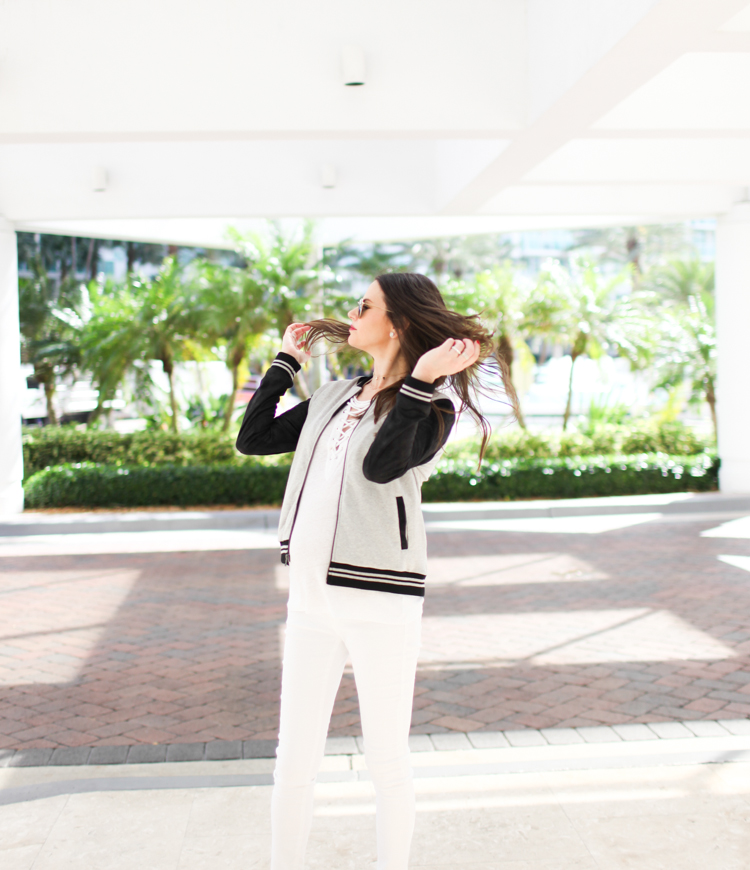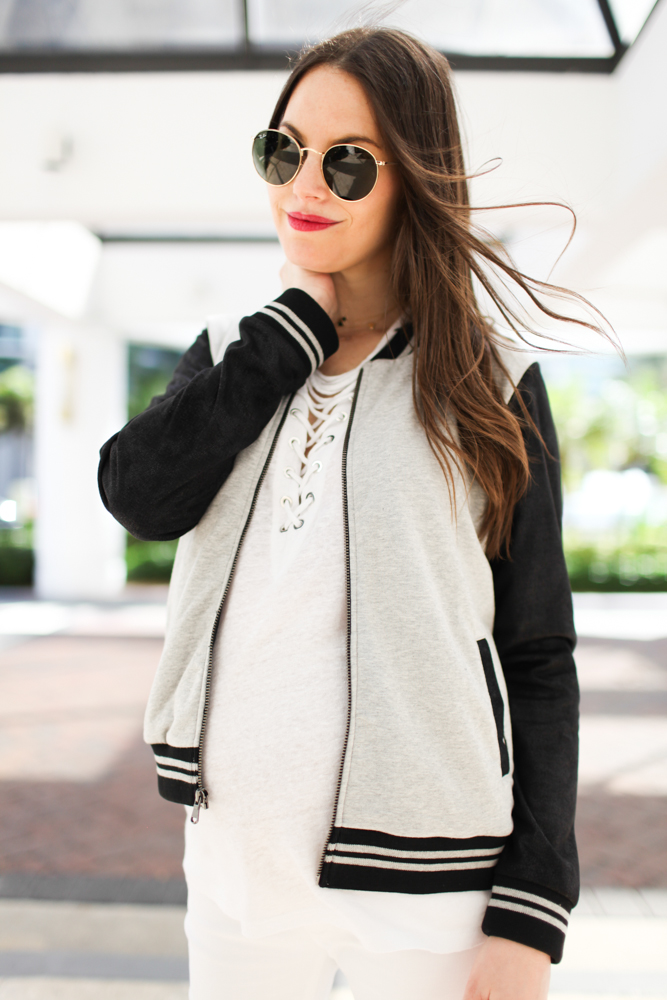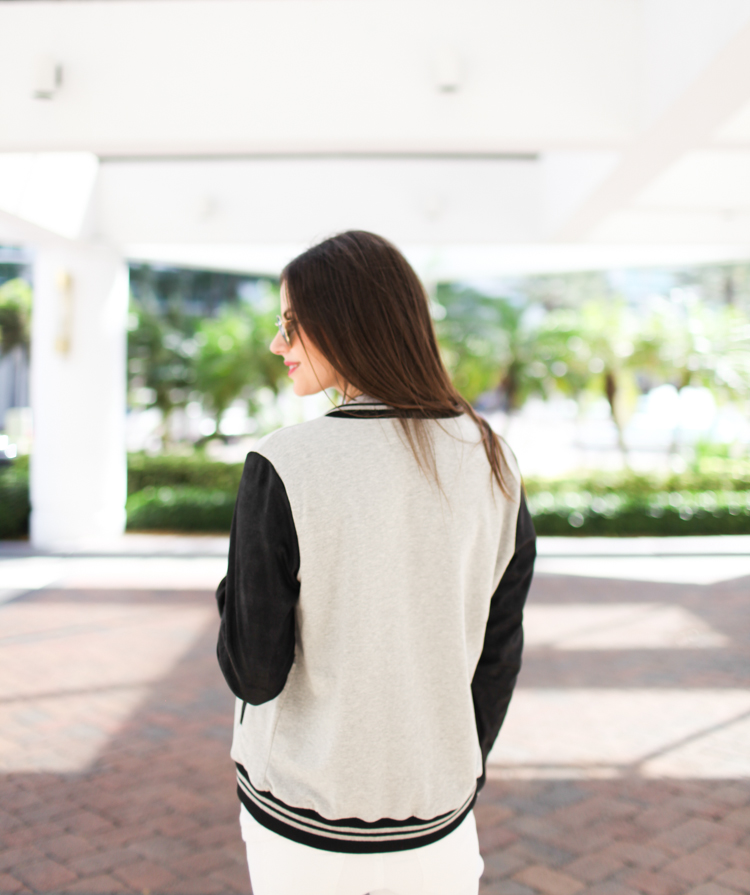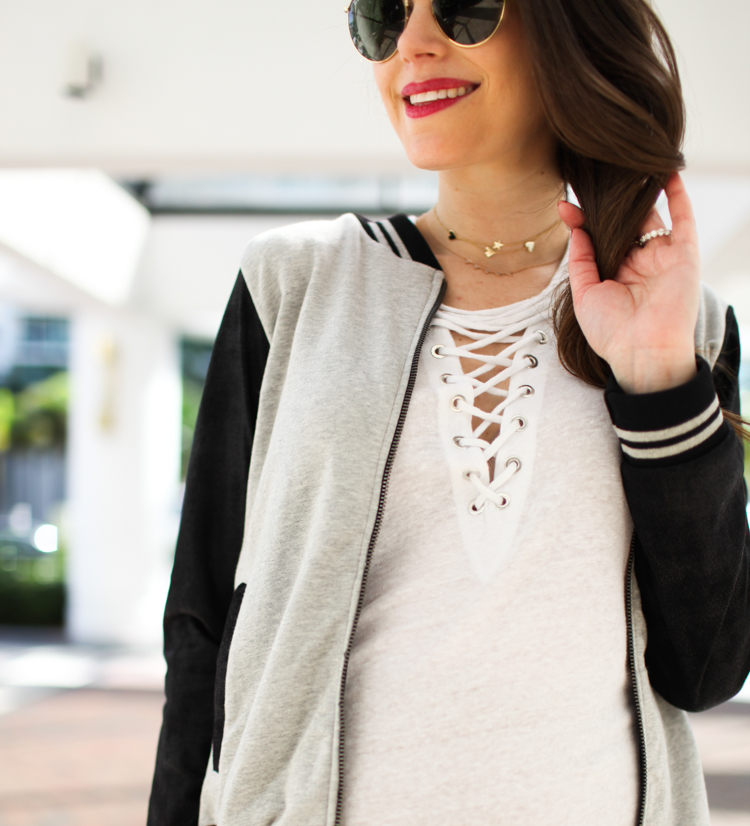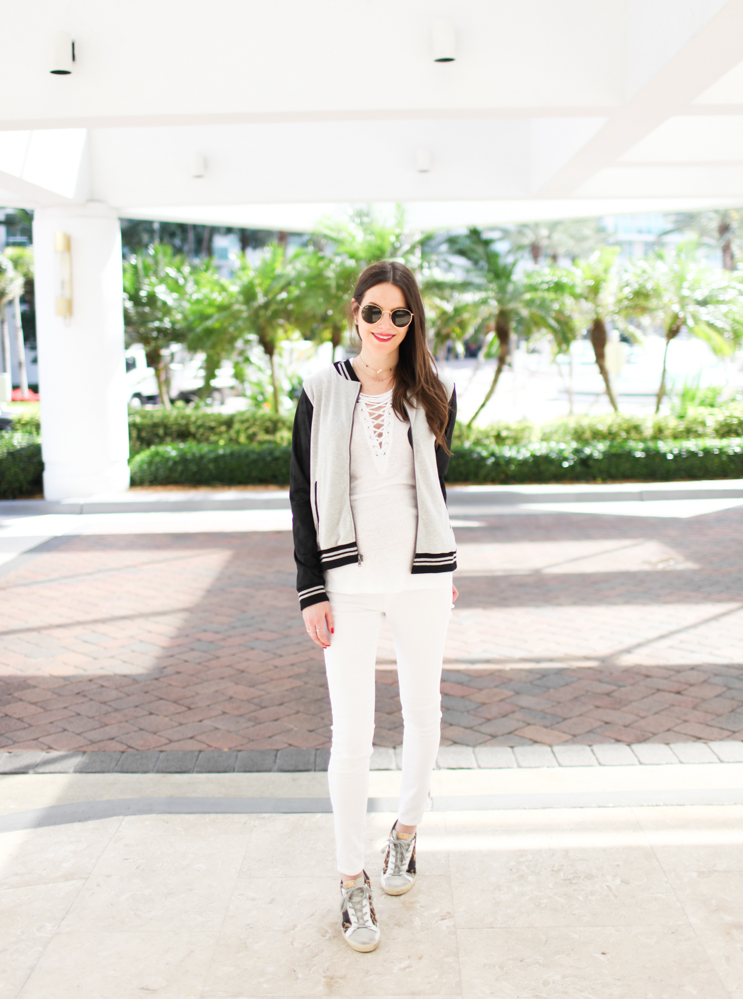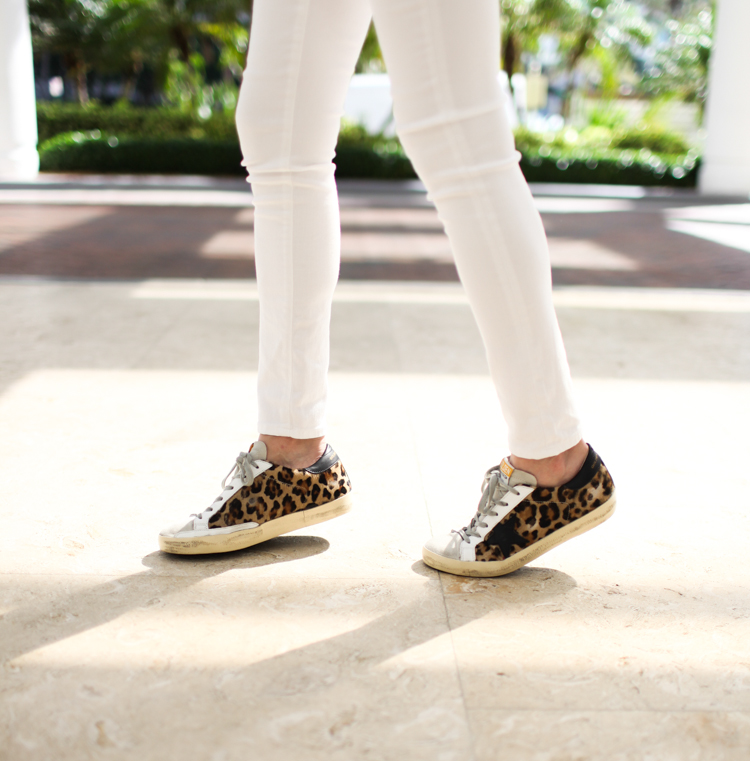 Hope you all had a great weekend! We had such a nice time hanging out with my sister, brother-in-law and nieces. Our 9 month-old niece started saying momma for the first time this weekend. It was so sweet to see! Jake had the time of his life and it gave me a glimpse of how cute he will be with a baby sister.. We went to Jerry Seinfeld on Saturday night and I was seriously laughing so hard it hurt! I highly recommend going to see him, it's a must!
Now onto the outfit – when I saw this bomber jacket at Splendid I fell in LOVE! It's such a cute statement piece and super versatile + the color variations are my fav: grey and black! This is such a good transition piece to incorporate into your wardrobe into Spring. You can throw it over your shoulders and it matches with everything…
The white denim are AG maternity (don't be scared to wear white when you're preggers) they are super flattering!
The lace-up Iro top I bought a long time ago and it's still one of my favorite tops because it can be dressed-up and down, in this case I dressed it down. It's super pricey but worth it – I promise!
The sneakers are so so cute and I know they are pricey but I linked a similar pair from Dolce Vita that my sister bought and was wearing them all weekend. They are seriously just as cute as the Golden Goose.
Hope you all have a great week!
Top: Iro or this one for less
Jacket: Splendid
Jeans: AG Maternity or this non-maternity
Shoes: Golden Goose or these for less 
Sunglasses: Ray Ban
xo
Jenny