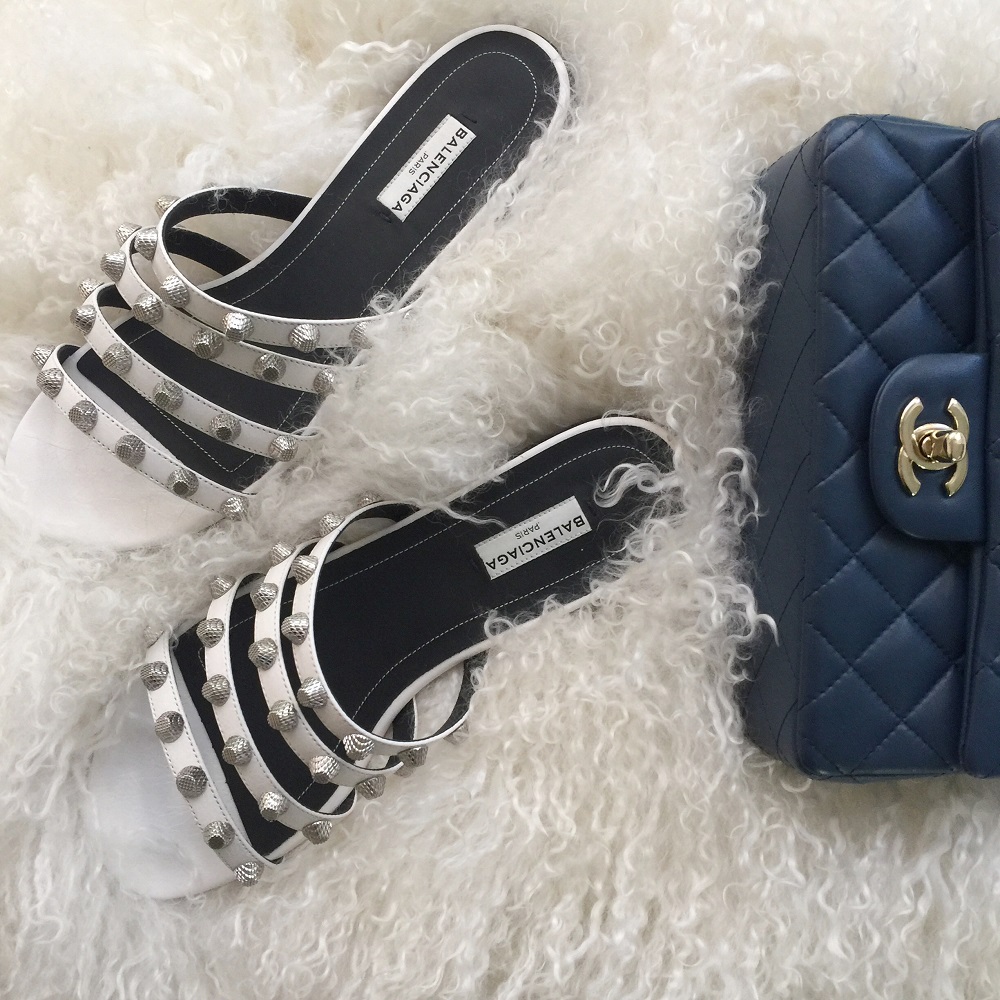 Spring is here and that signifies you have to start getting your sandals in check! Get those much needed pedicures and try out one of the biggest Spring trends – the white slide. Slides are so in at the moment, even the Manolo Blahnik satin pump that Sarah Jessica Parker had in Sex and the City comes in a slide and are featured in the Barney's Spring book.
There are so many different options to choose from ranging in all prices. I personally can't wait to wear mine! Even though I live in Miami, and I should have been wearing sandals all winter, I haven't been able to because of Zika – so I am super excited to wear them!
From studs, to comfy Birkenstocks, to strappy – all of these sandals have one thing in common: they are a slide. What's great about a slide is that they are comfortable and you don't have to spend time putting them on like a gladiator sandal.  I remember when the gladiator sandals was super "in" that went all the way up your leg right below your knee…. I was never into them, but how long did it take to put them on? Slides are comfortable, easy and cute .. so get yourself a pair!