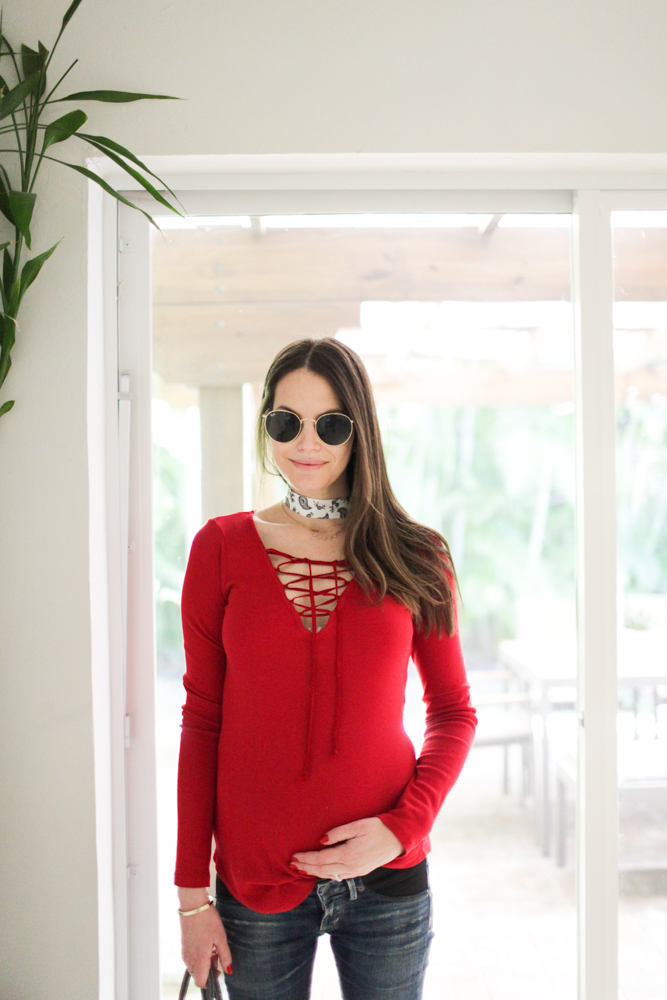 Hi Guys!
Hope you have all had a great week! So excited it's the weekend, we are going to hang out! My belly is starting to get really big- so it's feeling very real now! Yesterday I had the glucose test at the doctors office, so glad it's over with!
Styling the lace up top: I decided to wear the lace up top with my bandanna choker from BaubleBar. I always love black, white, and red combo looks so clean and fun! You don't have to over accessorize because the lace-up in itself looks like an accessory – so it's an easy top to throw on and not have to think about accessorizing.
I wanted to share with you my top 10 lace up tops because it's a trend that everyone should be wearing no matter your age or weight. Not only was a it a huge trend for 2016 – but it's also here to stay! It's flattering for all body types.. If you like more fitted tops then I have you covered – or if you are like me and like more of a looser look – I have you covered! From going to the movies, to taking your kids to carpool, to date night there are so many different options that I have selected that are my favs.
xo
Jenny