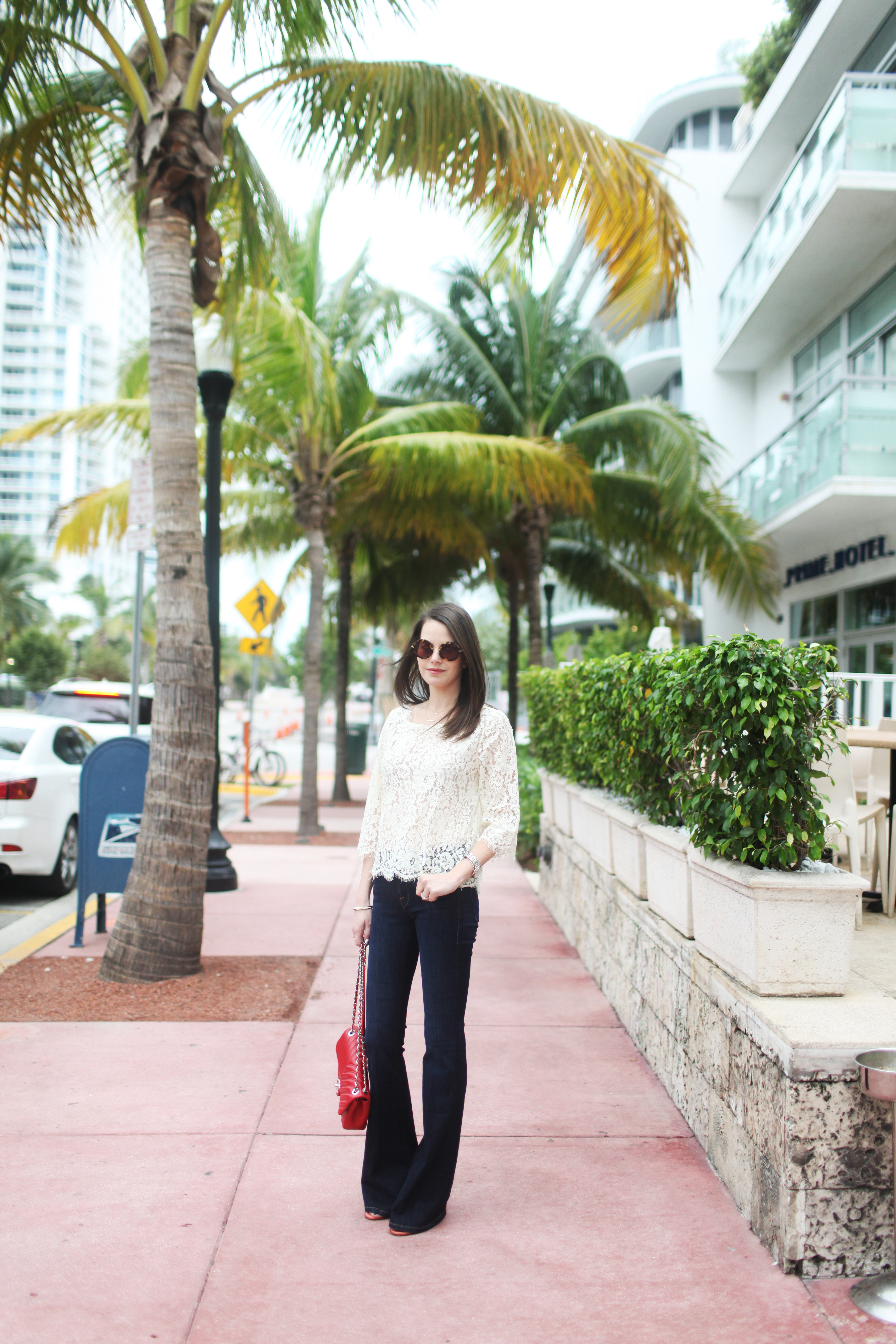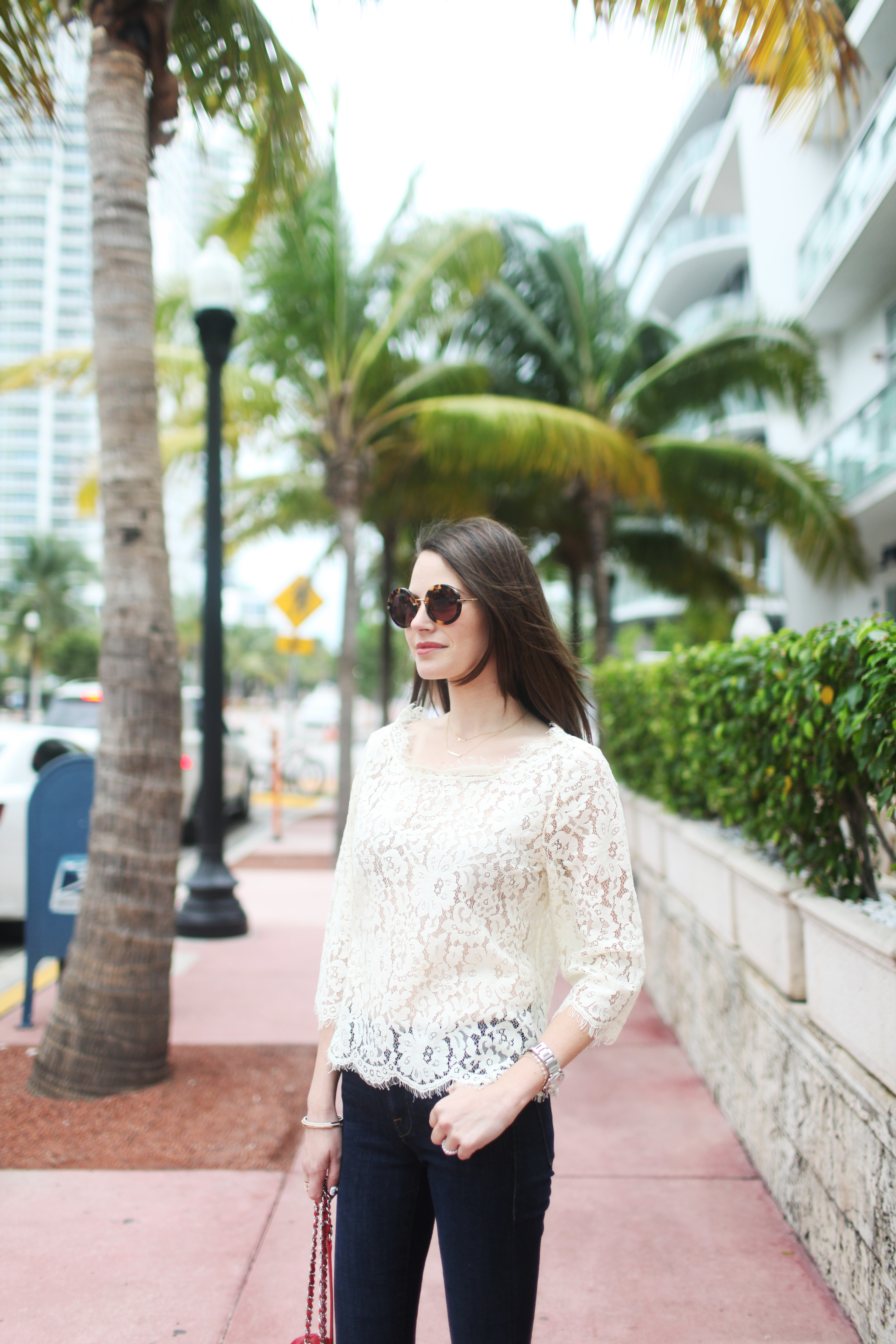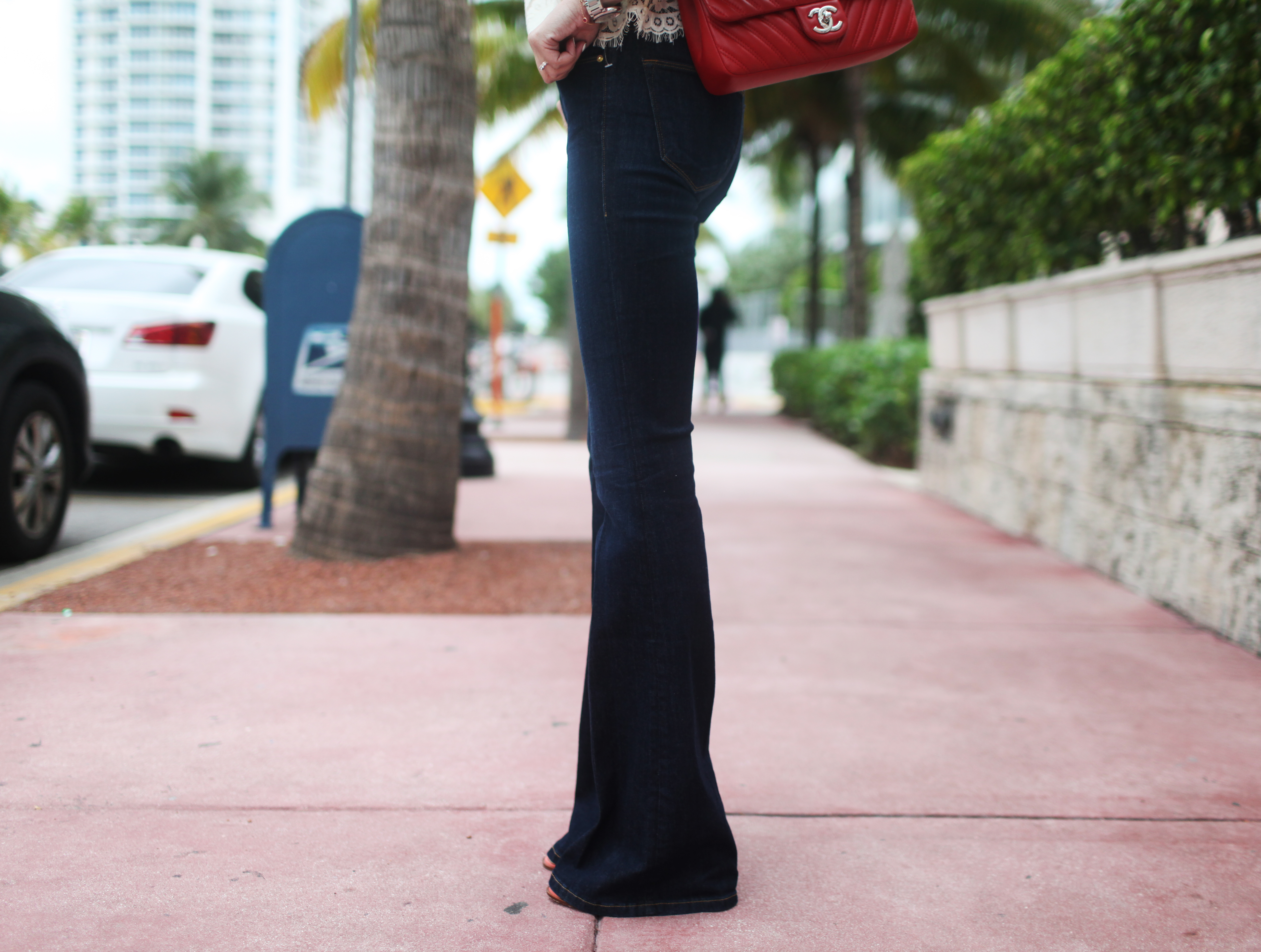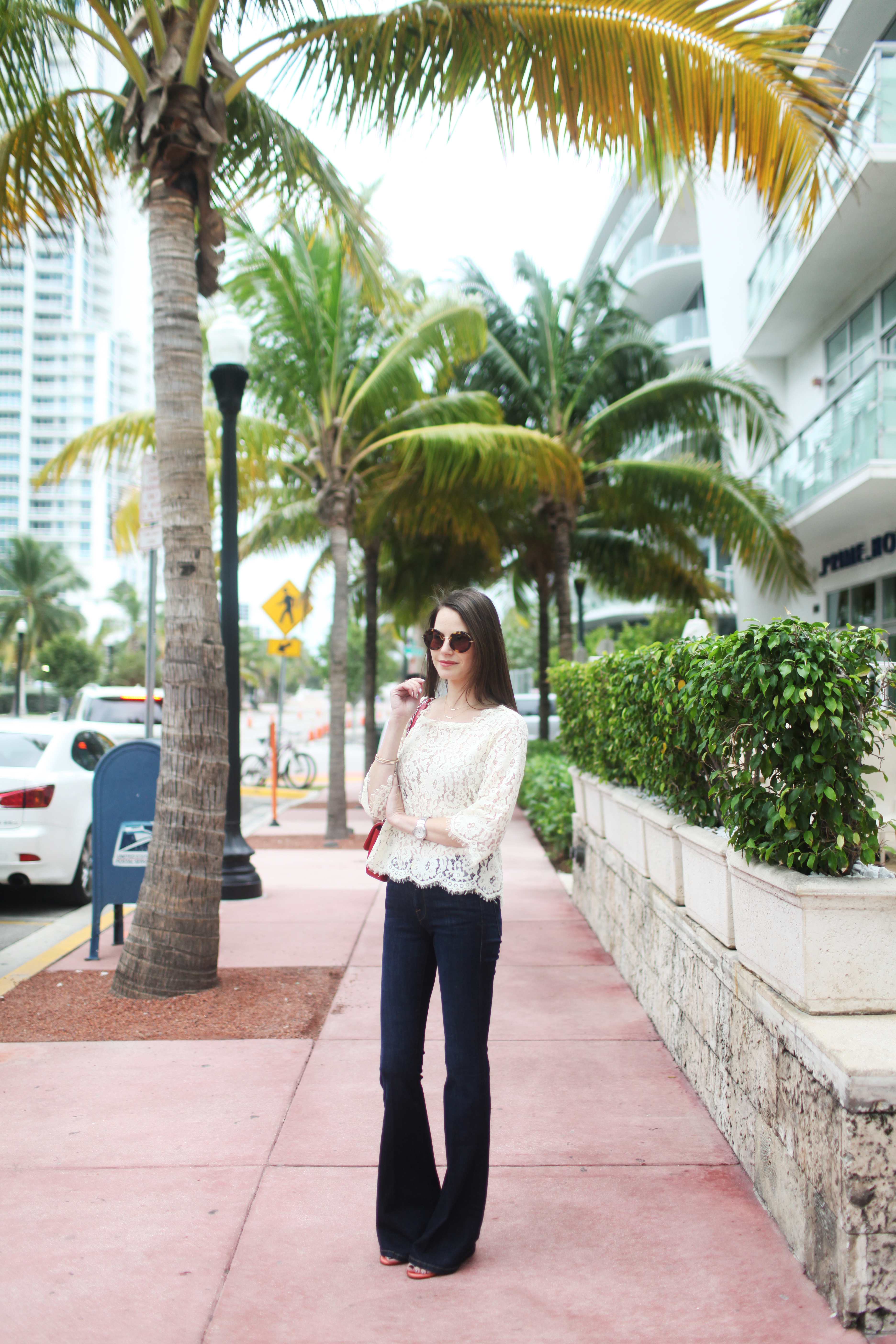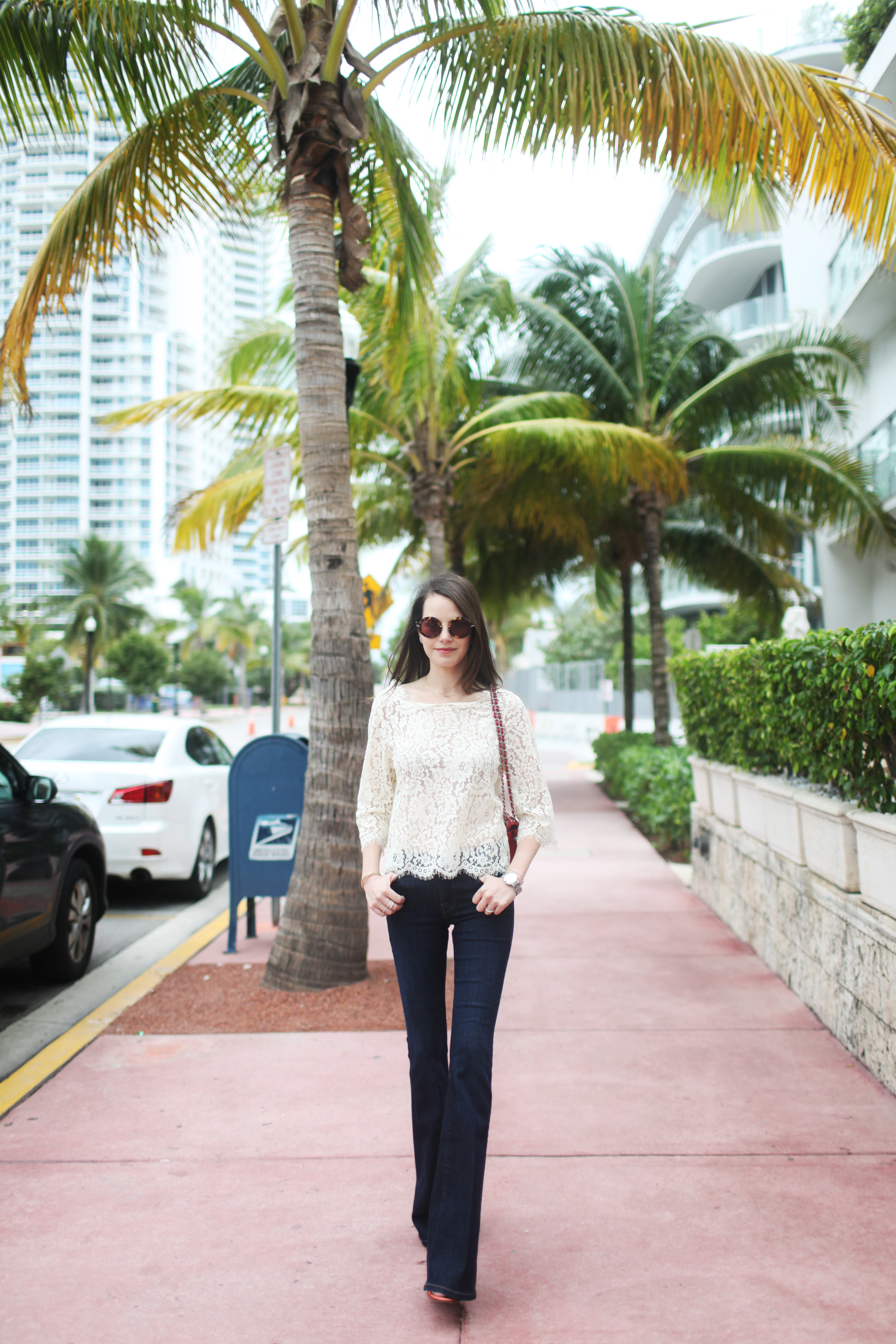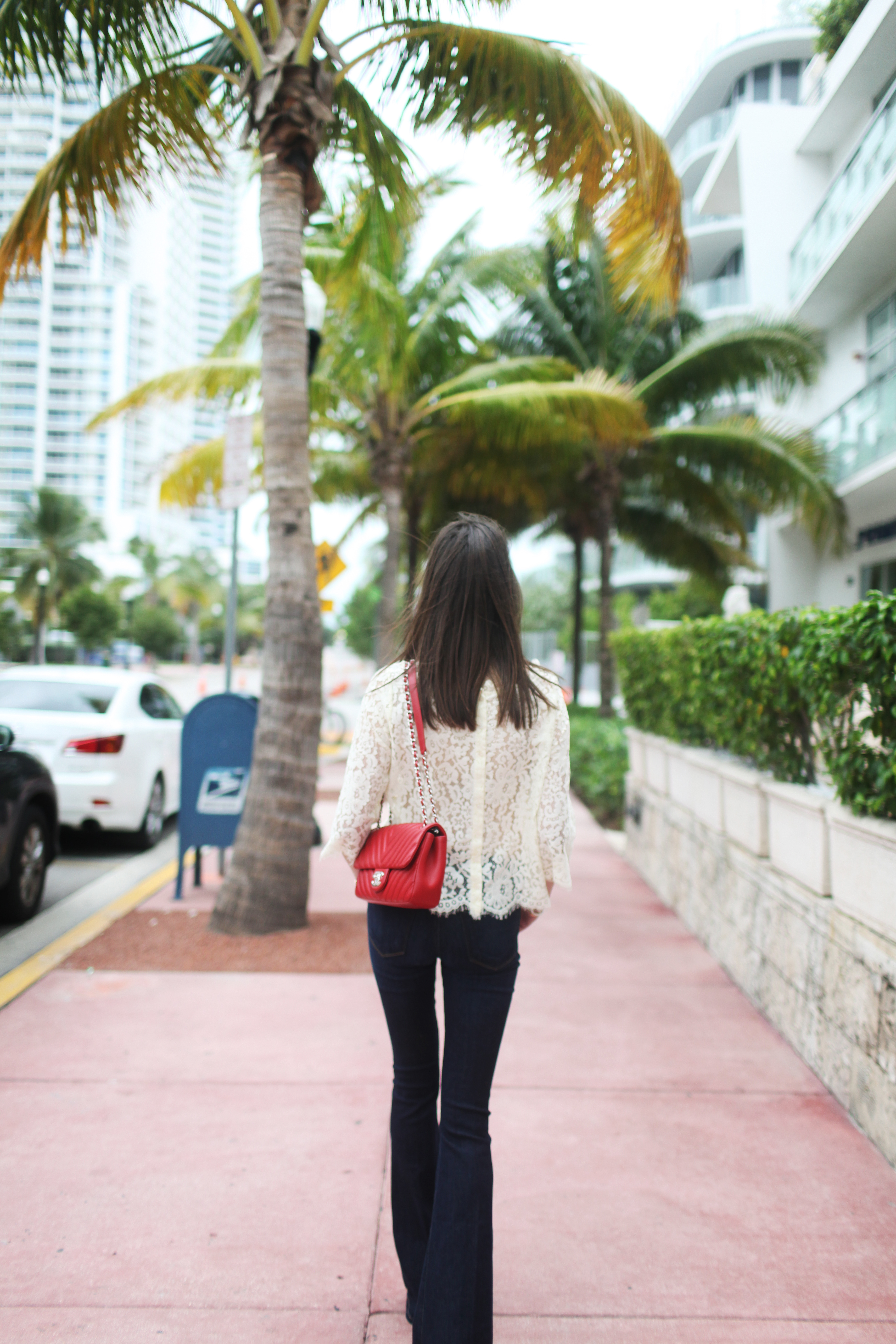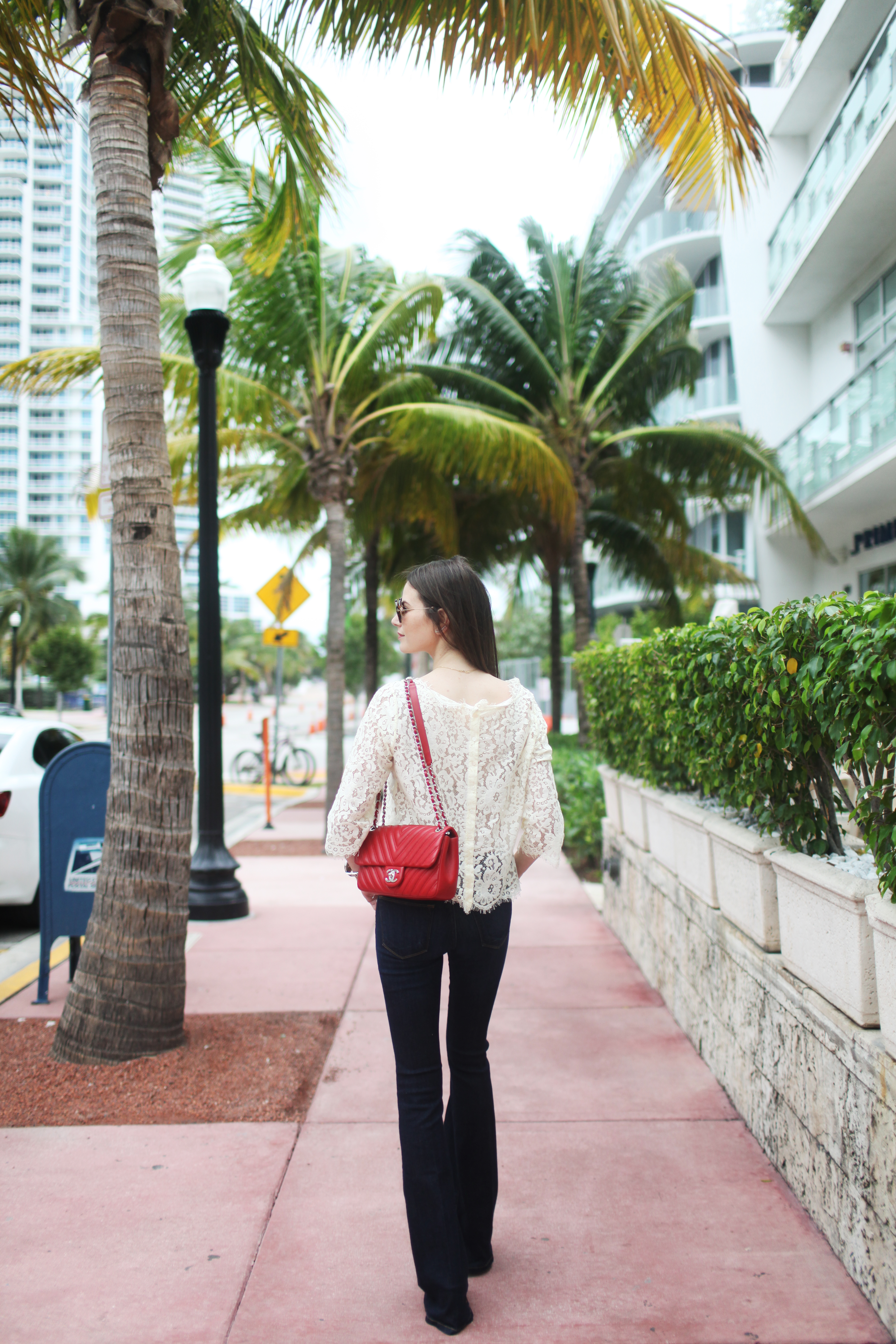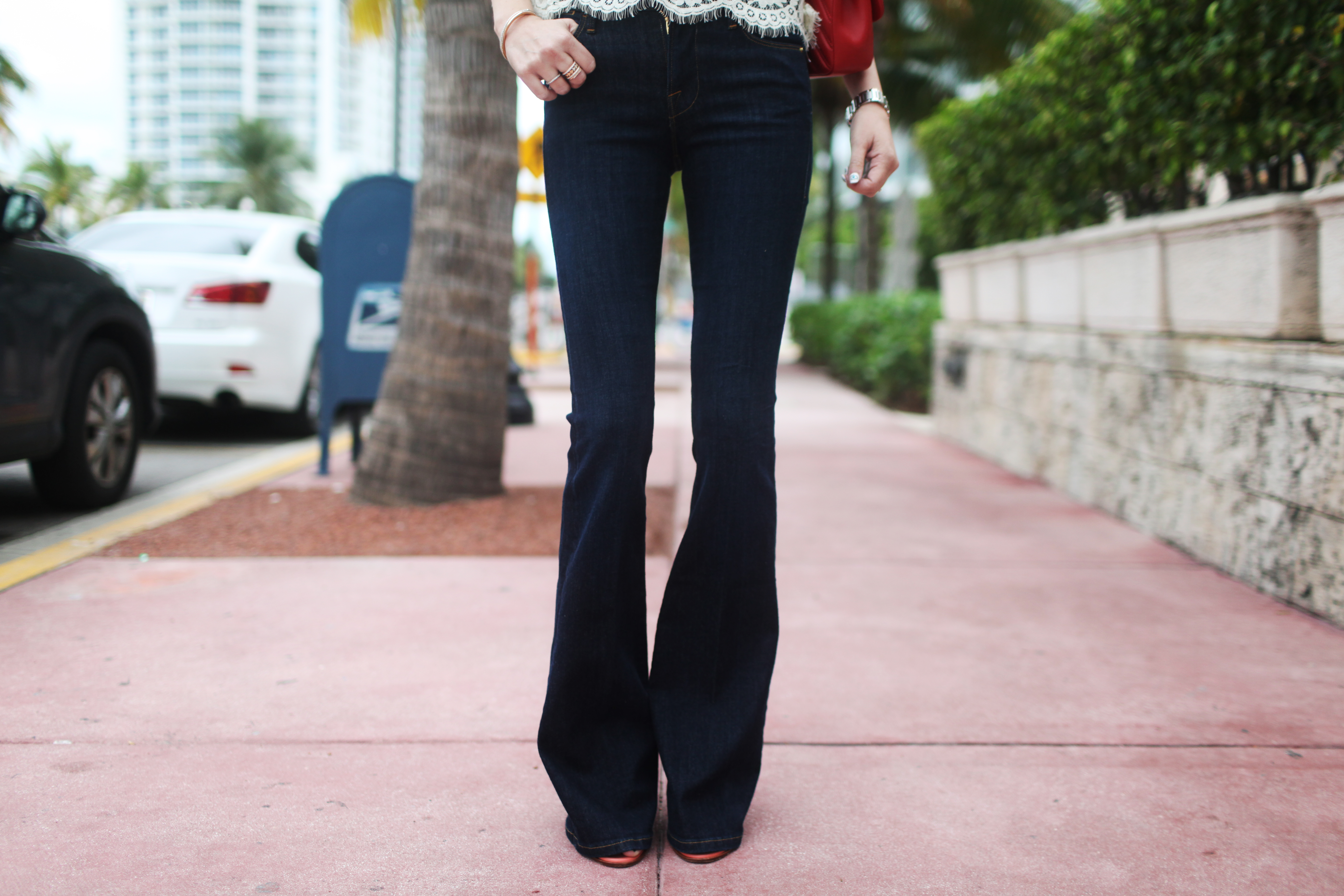 Everyone should own one pair of flared denim that fits well. This trends continues to come back and I have been wearing them ever since I can remember. Because this is something that always comes back it's fine to invest in a nice pair.
Mid rise or high rise is the way to go when picking out a pair of flared denim. If you pick a high rise  be sure to wear a shorter top so that you can show that the jean is high rise.
What's great about the flared cut  is that it makes you look even taller.. I like to pair mine with wedges or just a regular pump and it makes your legs look even longer.
When buying the perfect flared denim it should be fitted all the way to the knee and then slightly flared below that.
My Outfit Details:
Top: Joie
Bottom:  Frame
Sunglasses:  Miu Miu
Bag (Similar):  Diane Von Frustenberg
Have a great week!
xo
Jenny