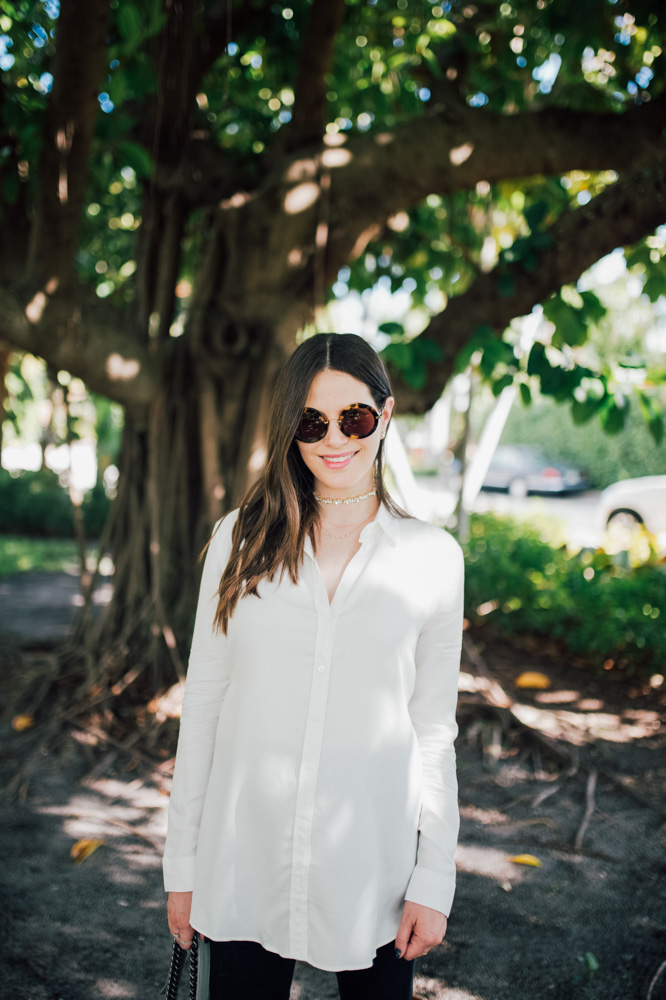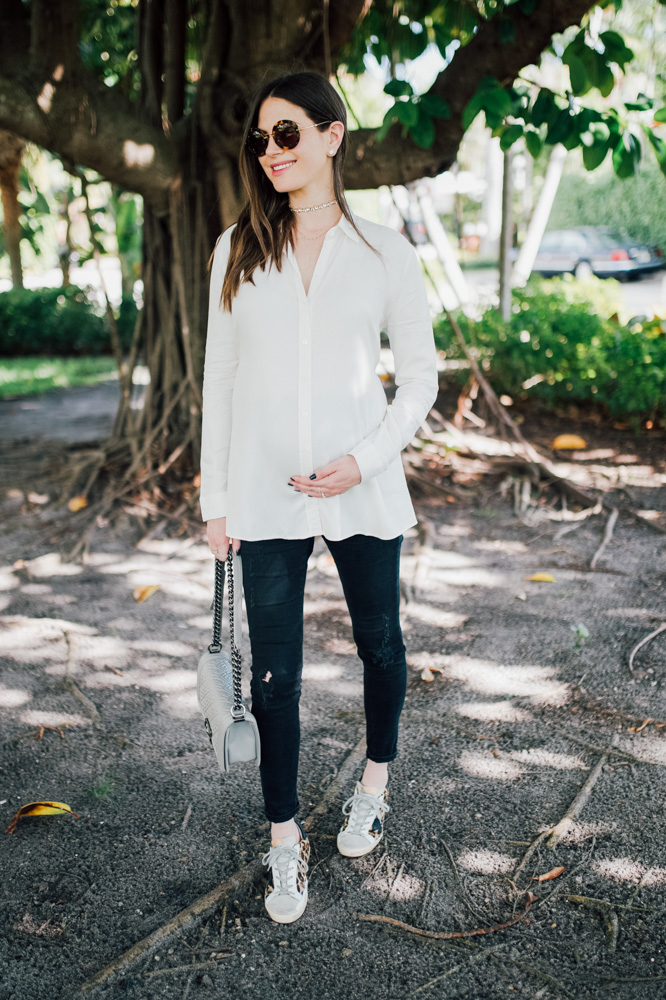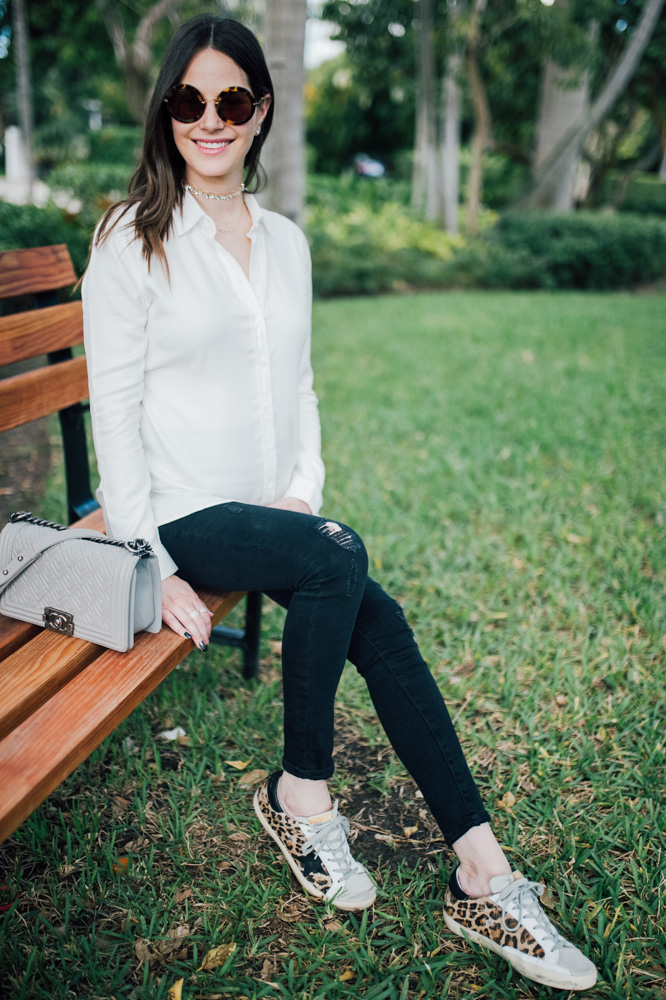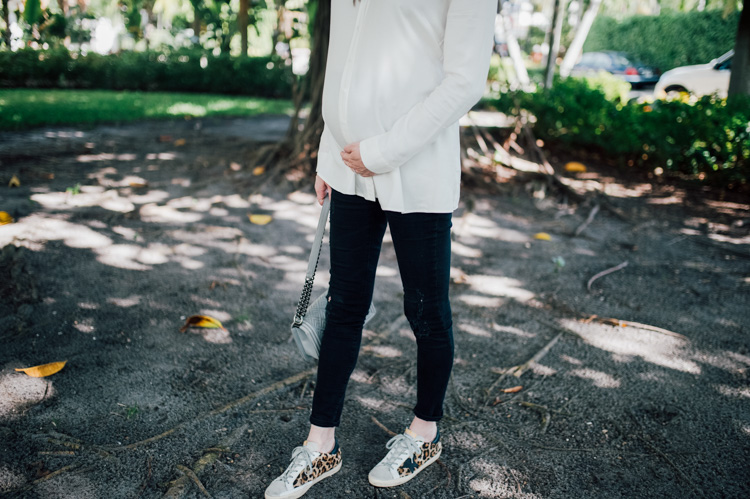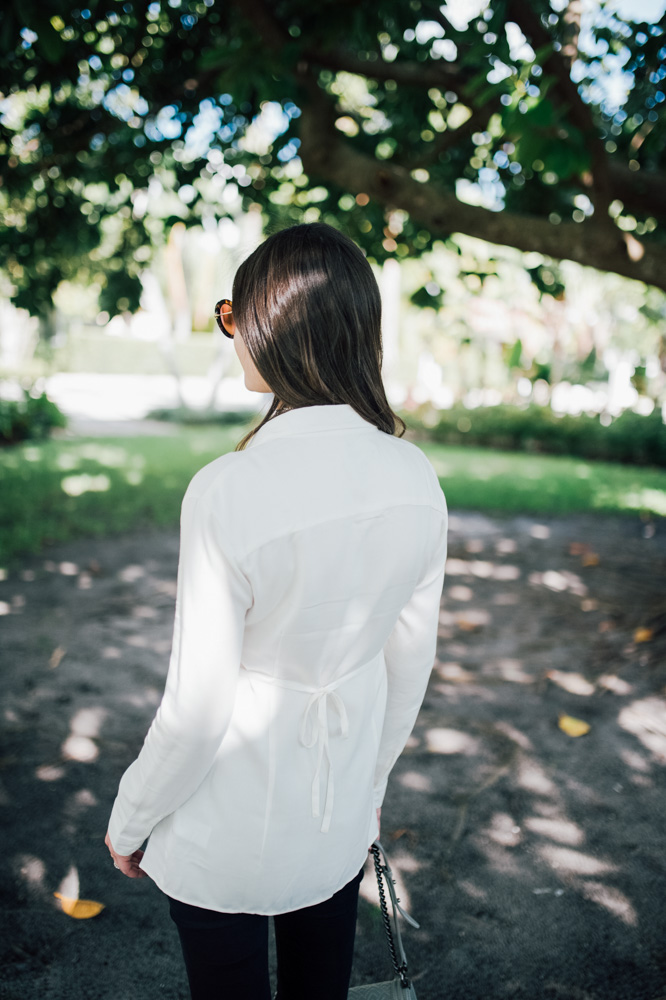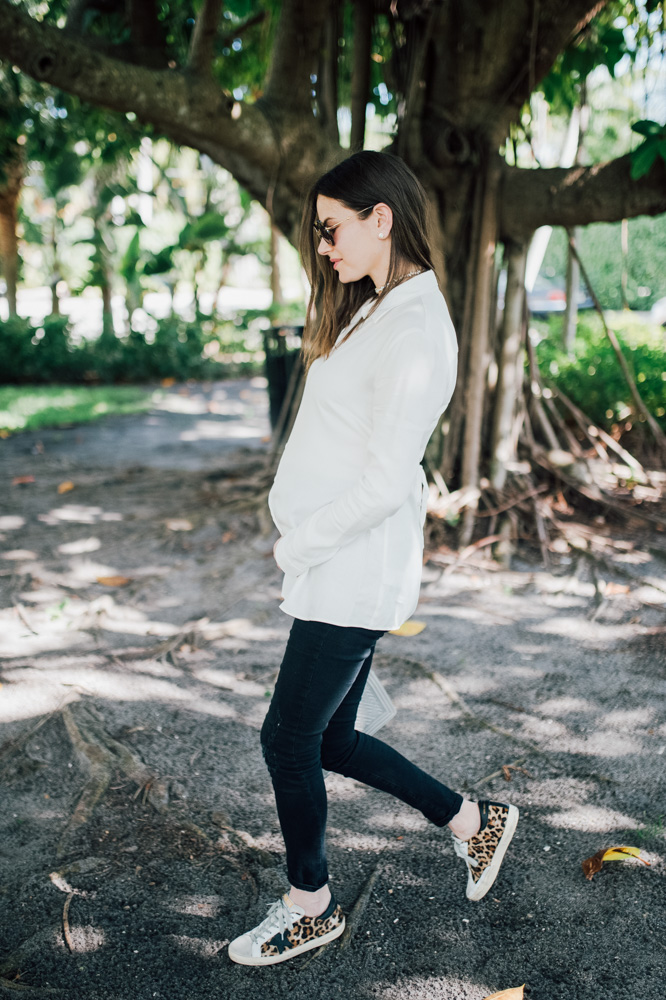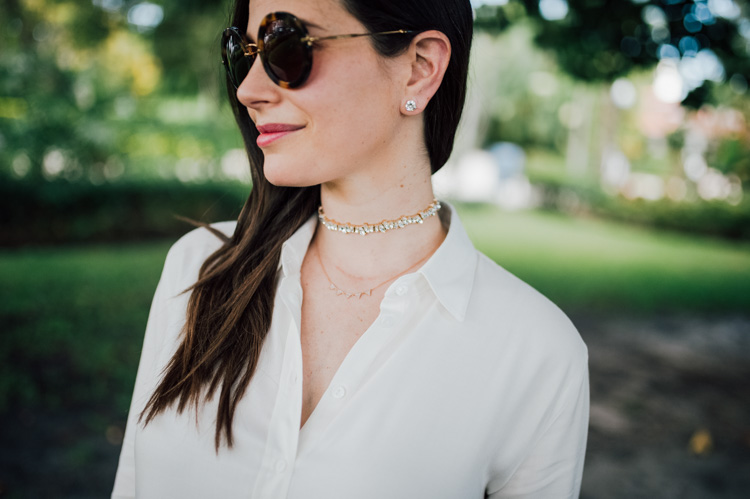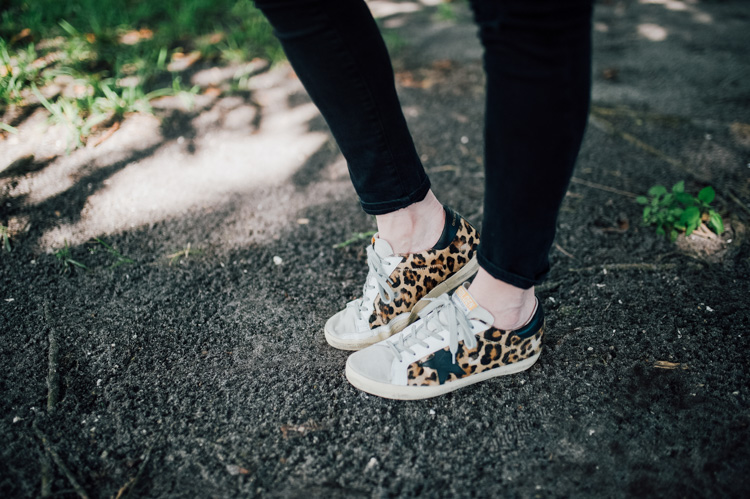 Hope you are all having a great week. Yay for Friday- it's kind off been the longest week ever! We have a baby naming on Saturday morning and keeping it pretty much low key for the rest of the weekend. Chase has a trial on Monday so I'll be chilling with Jake most of the weekend! I can't believe I am 34 weeks preggers!  I somehow got bit by a mosquito on Wednesday so now I have to get my 5th Zika test – so over it! I have to wait until next Wednesday to get tested as it takes about one week to get into your system. Anyways onto the outfit:
When Isabella Oliver reached out to me I immediately was drawn to this white button down top because if you've been following along my blog you will have noticed that every button down top I'm currently wearing has to be left open since it doesn't fit closed. So I was super excited to wear this top and the fact that I could actually close the buttons was a PLUS:) The tie back option in the back is good to have because it can give you a more fitted look + makes it more feminine.
I styled the button down with a beautiful crystal choker from Baublebar that is such a great piece to have in your wardrobe. It really goes with almost everything- depending on the vibe you want to go with. The leopard Golden Goose were a must-wear since the outfit is plain, the print gives it a pop! I also linked a similar pair for less.
I decided to style this look more casual but if I were planning on wearing this to a more dressy meeting I would pair it with pointy heels and a blazer.
Top: white button down
Jeans (Similar): Black Maternity or these for less
Shoes (Similar): Leopard sneakers or these for less
Choker: Crystal necklace
Sunglasses: Round
Bag (Similar): Grey boy bag or this for less
xo
Jenny