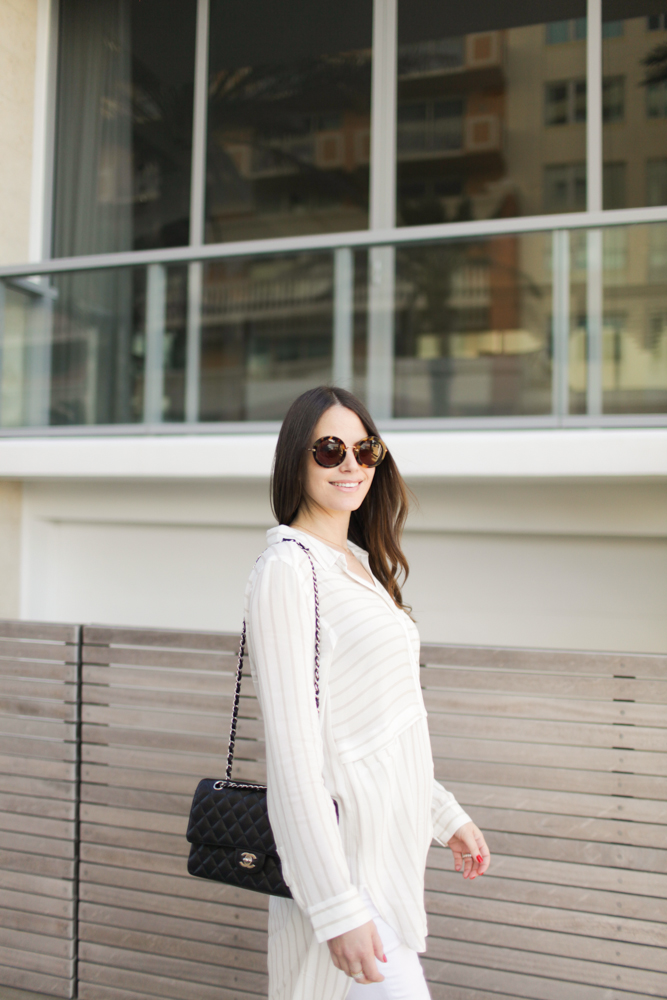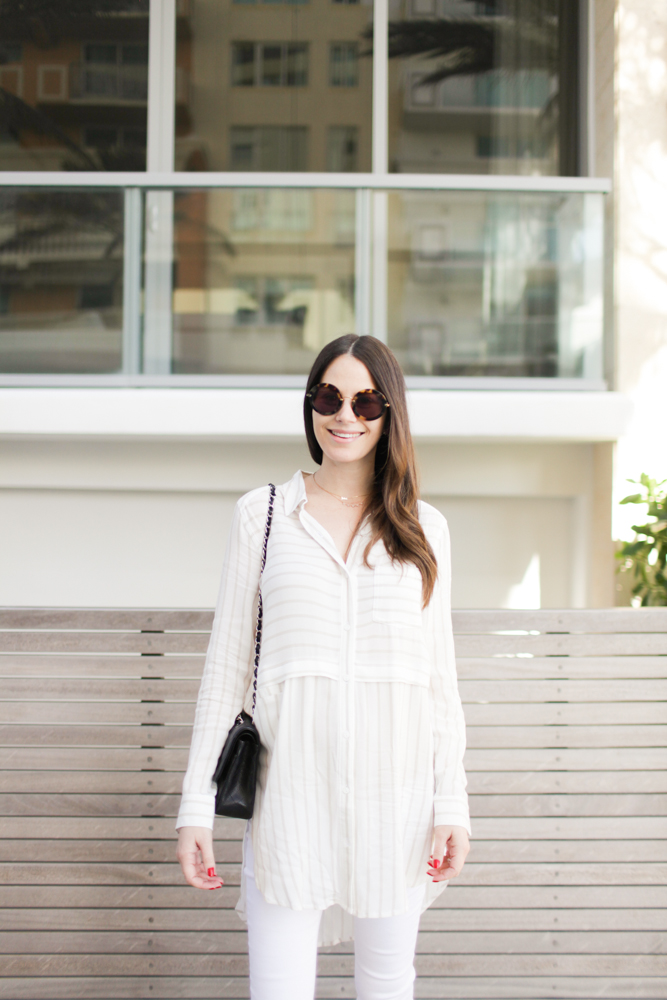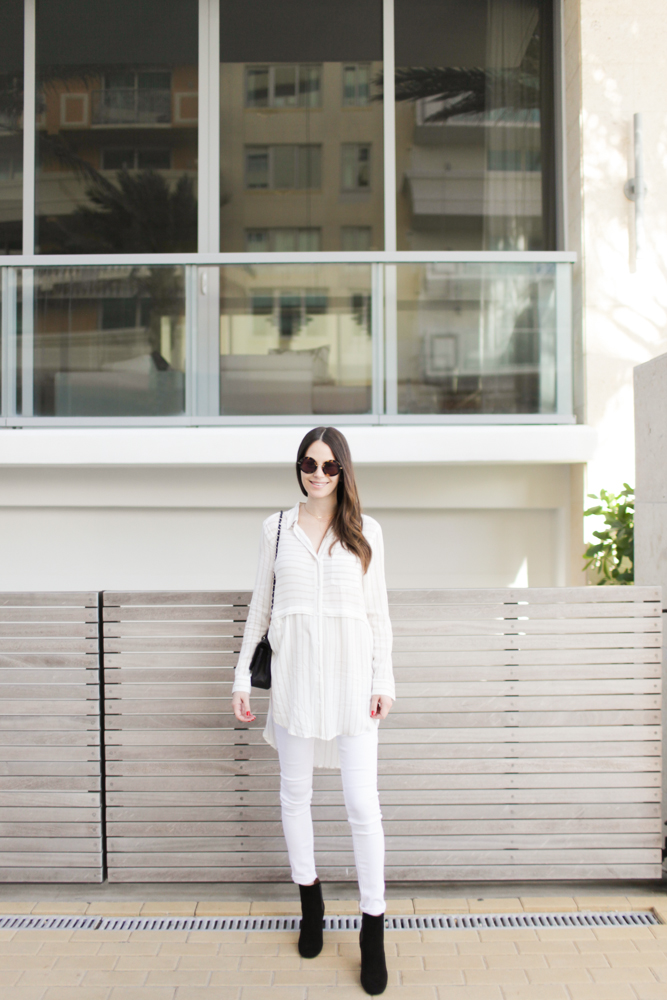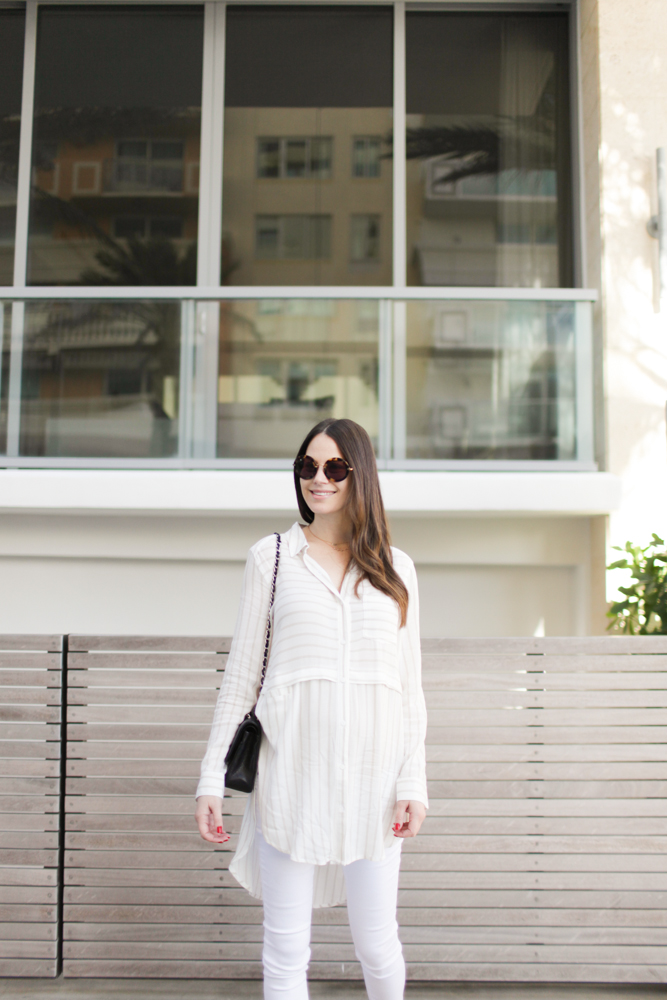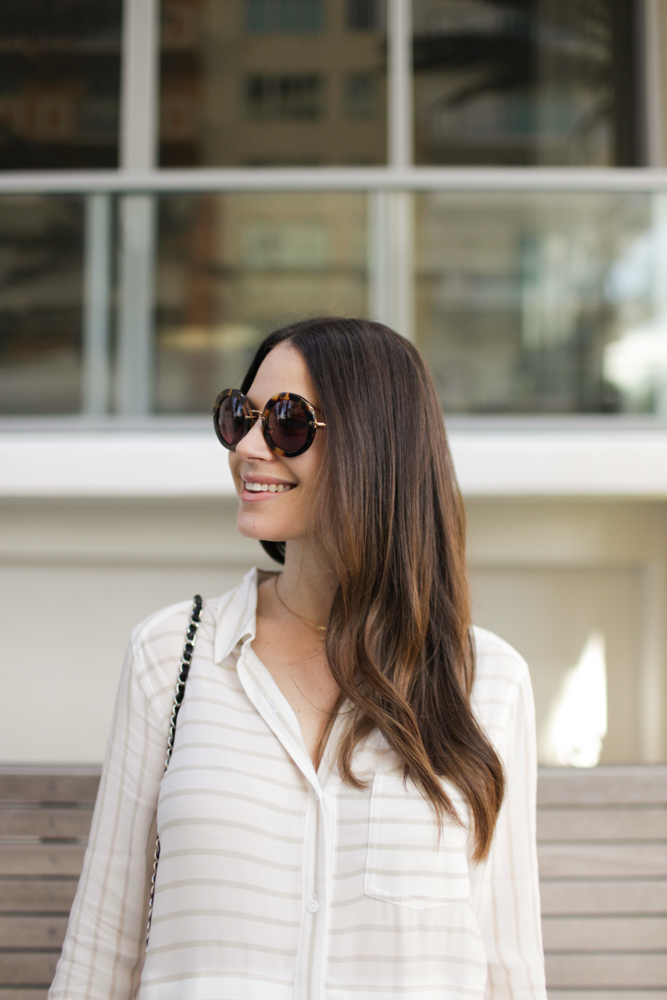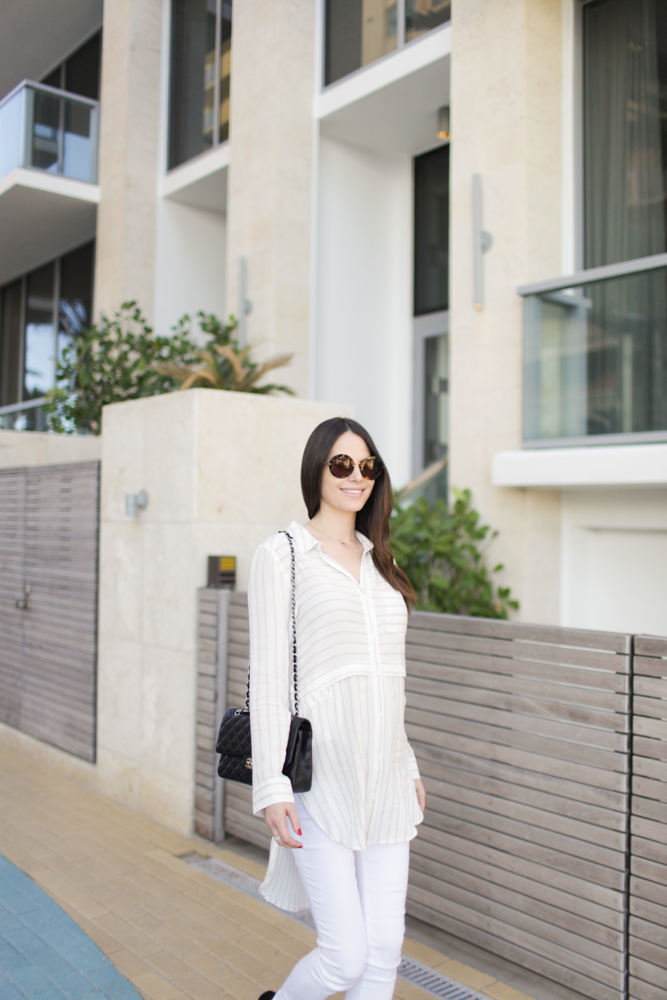 Happy Friday!
So excited it's Friday and almost the weekend. Can't wait to relax and take it easy- the only plans we have are dinner with three other couples on Saturday night.. PS- all four of us girls are preggers, how funny is that?!
Now about the outfit! I loved this top because of the price (under $70) and the shape.  Now lets talk about the perfect shape- it's doesn't get better when you're preggers to have a long tunic. If your tummy gets too big for the top just wear a tank underneath and leave the buttons open. I have a similar tunic top from Splendid that I wear all the time, this one from Leith is just a little dressier. The length is great because it hides the belly band on my jeans.
I paired it with white maternity jeans from AG to give it a crisp look + my booties and black Chanel. This is a great outfit to go to work in to drinks with friends.. The stripes on the top are super flattering and because I have a belly I think it actually elongated my body with the stripes going sideways on the top part and long ways on the bottom.
Top: Nordstrom
Jeans: AG
Booties: Iro or love these for less
Sunglasses: Miu Miu
Bag: Chanel or love this for less
xo
Jenny