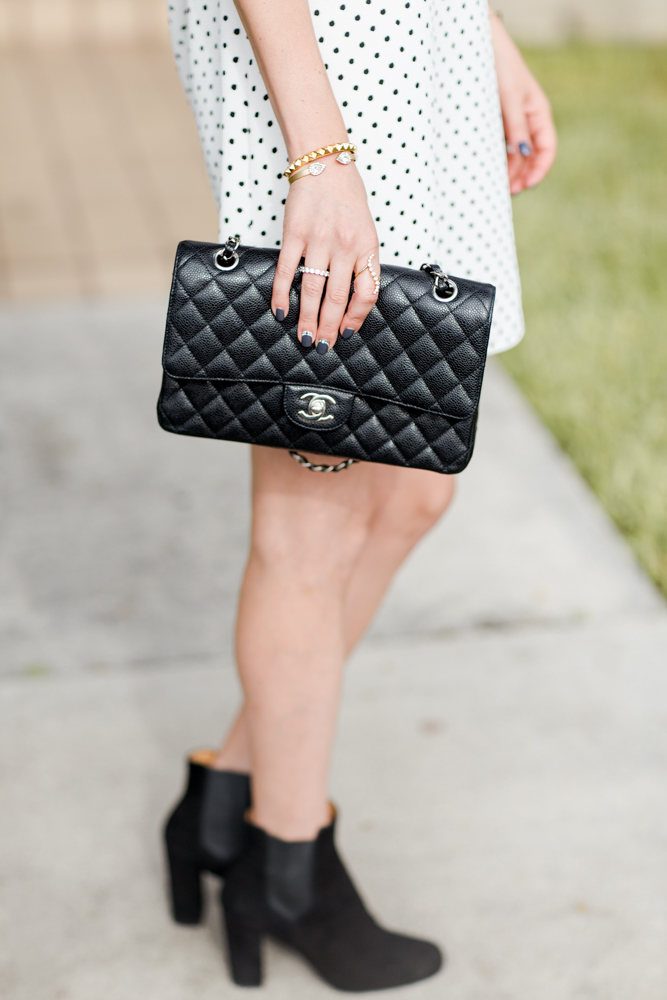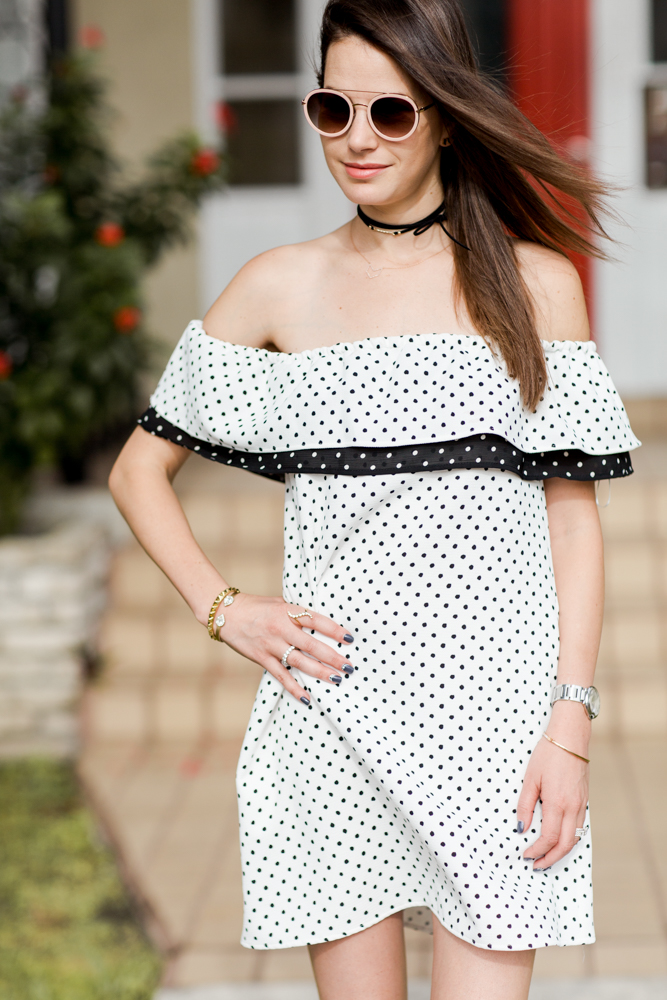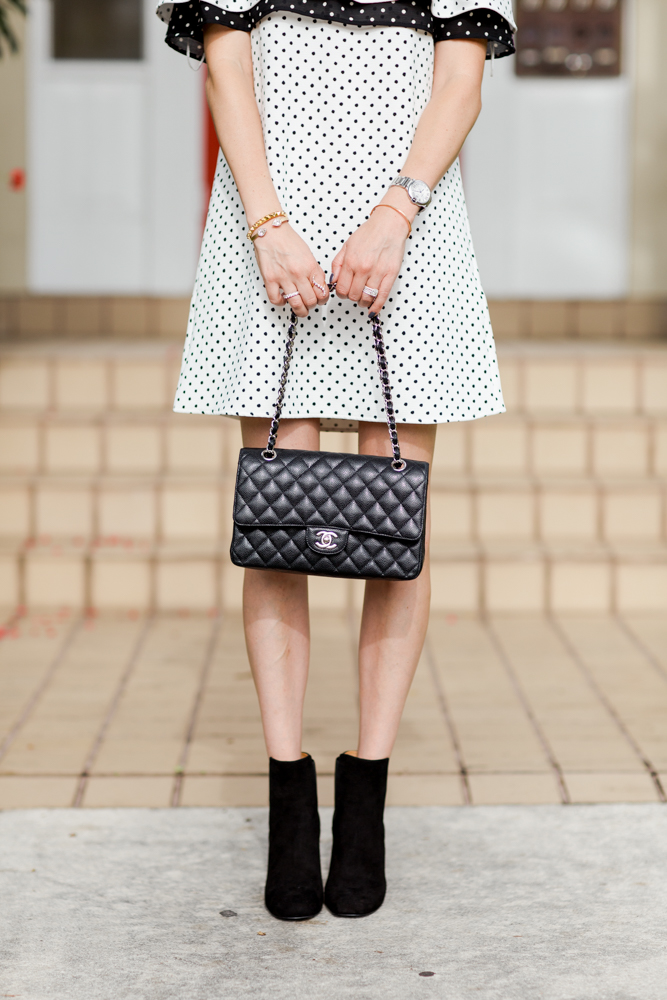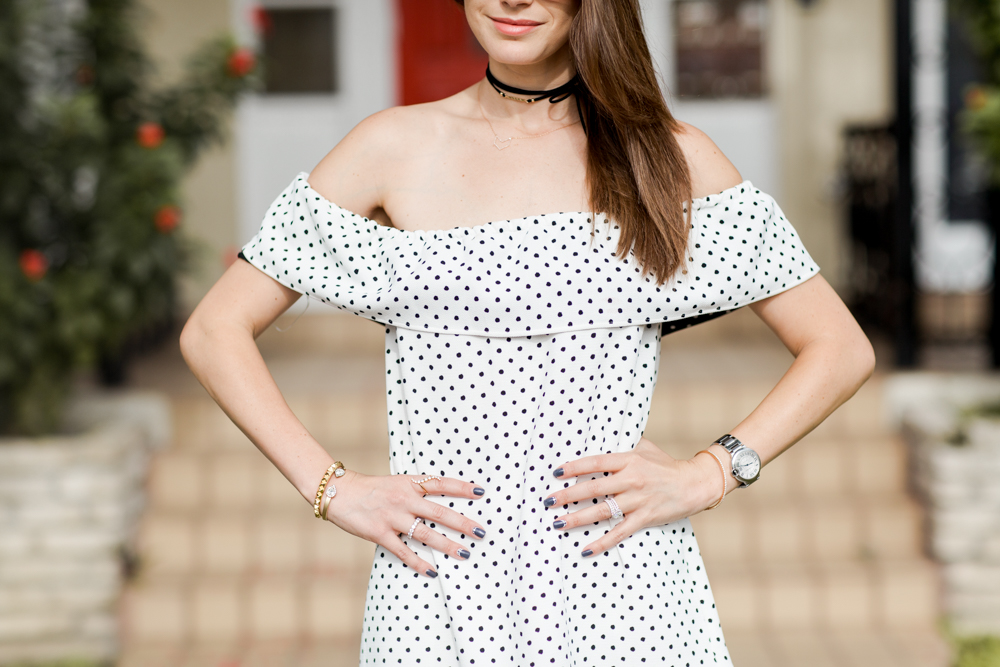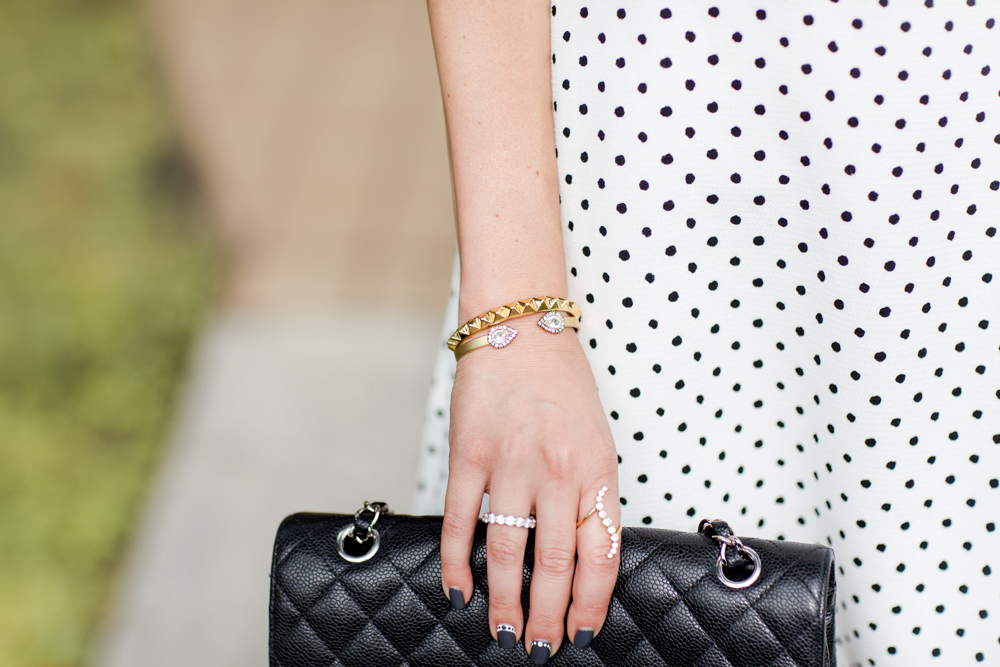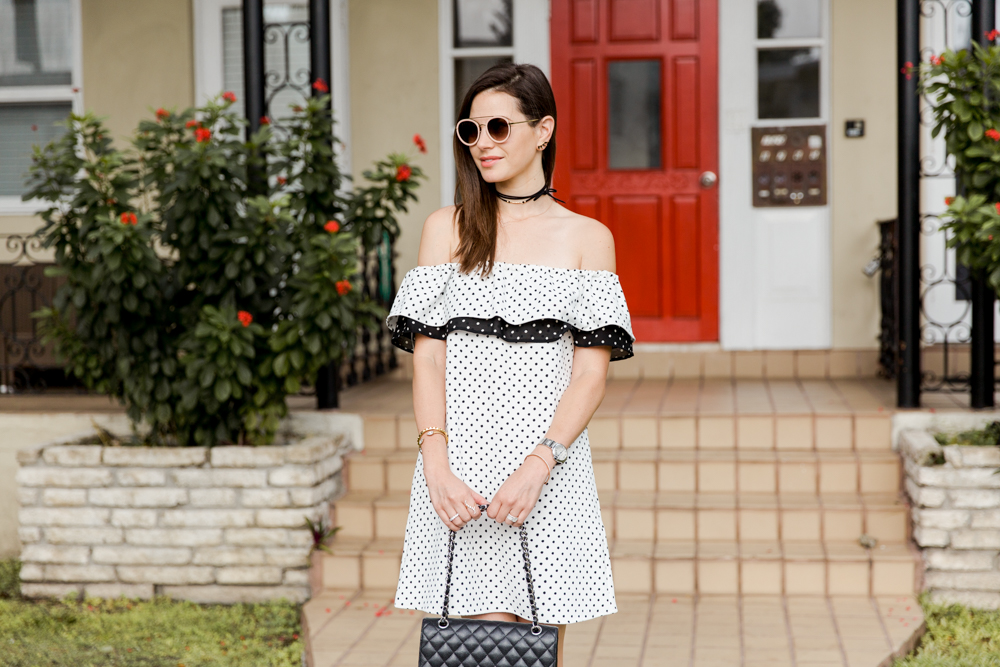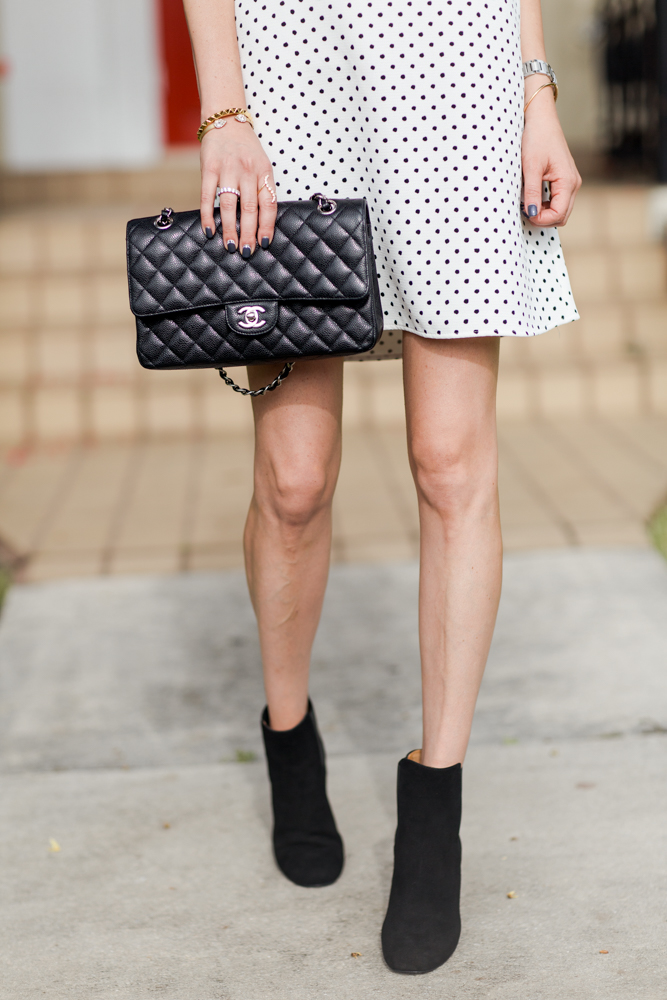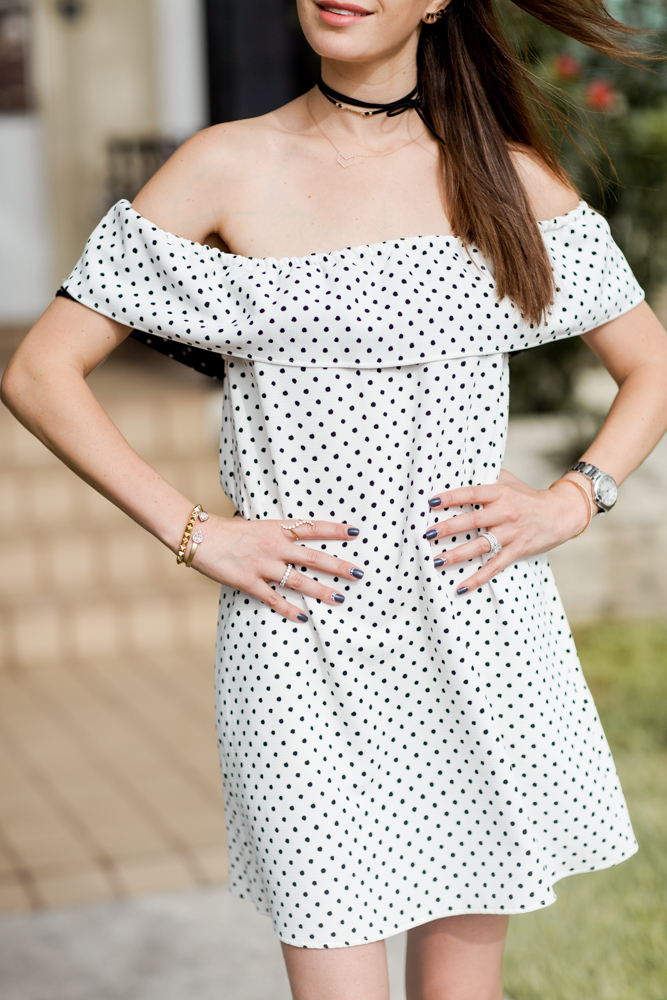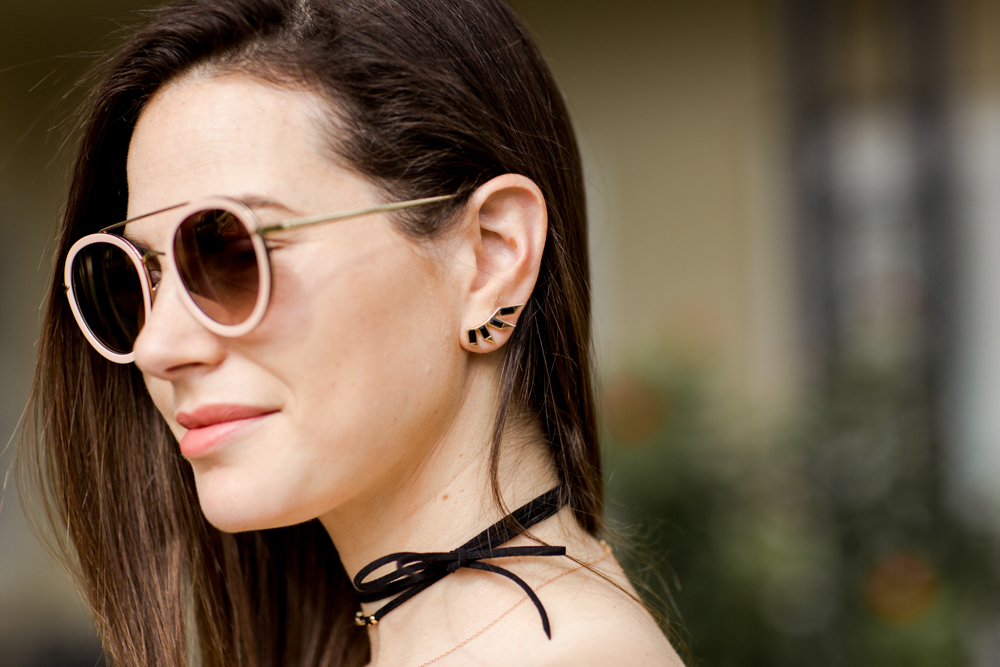 Hi!
Accessorizing is key to every single outfit – you can wear a plain tee + jeans but accessorize the look and you will look super chic! The best part about accessorizing is that you can still look fashionable without breaking the bank – each of these pieces that I'm styling in this post is under $155.
Some key accessories that are super in style at the moment are statement rings, chokers, ear crawlers and stacked bangles.
You might think wearing all of these together at one time is too much – but it's actually not! Be sure that when you wear ear crawlers that you aren't also wearing a huge statement necklace – you don't want to overdo it.
These earrings in particular from Carolyn Colby ($155) are versatile in that they can be worn with everything from jeans + heels, denim shorts + sandals, or even with a cocktail dress.
This choker from Gina Cueto ($89) stood out to me because it's simple yet elegant. It can be tied on either the side or the back (I personally love it tied on the side.) It's pretty easy to style a choker – it looks best with ear crawlers or studs and love the look with an off-the-shoulder top/dress.
The more bangles the better! The spikes bracelet from Gina Cueto ($79) ought to be a staple in your everyday wear. It brings that subtle edge to your outfit.
The Loren Hope Mini Sarra cuff ($78) with two crystal teardrop stones on each end is such a gorgeous piece. The two bracelets worn together are so beautiful – I recommend always stacking.
The Melanie Auld ring ($66) is so dainty yet makes a statement. It's the perfect ring to wear on your middle finger! It looks great with stacked bangles.
All of these accessories are from The Loupe which offers the prettiest selection of accessories from so many unique designers online!
Exact Accessories:
Earrings: Carolyn Colby
Choker: Gina Cueto
Spike Bracelet: Gina Cueto 
Crystal Teardrop Bracelet: Loren Hope
Ring: Melanie Auld
xo
Jenny