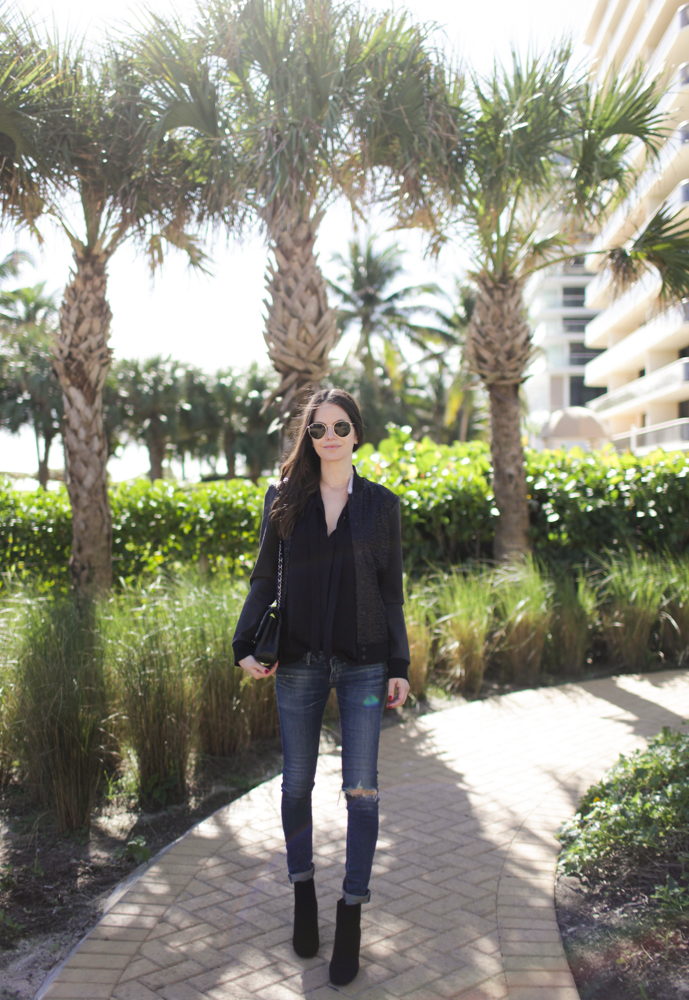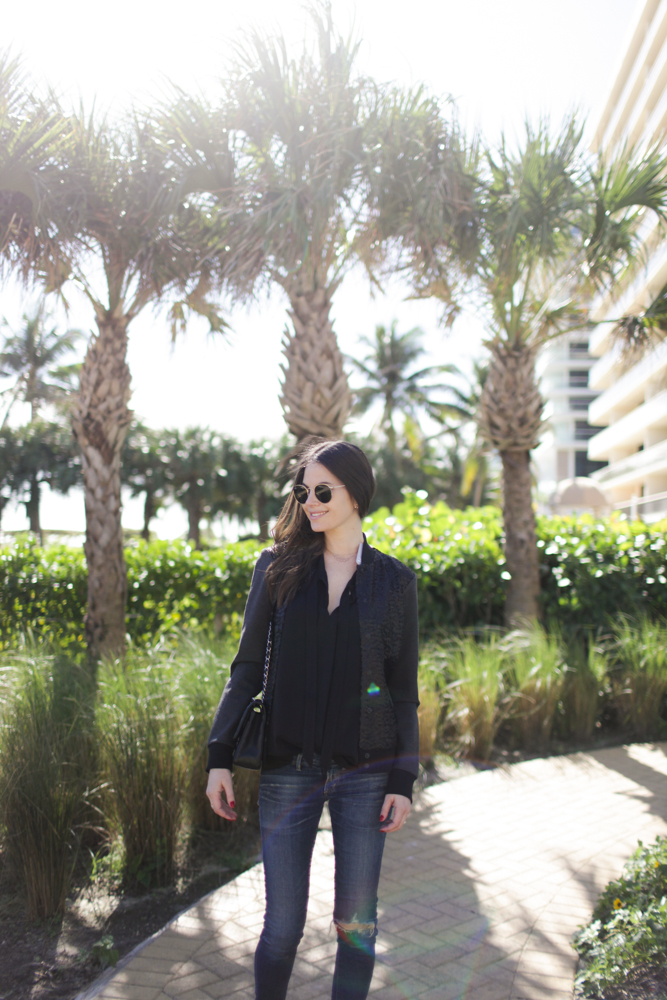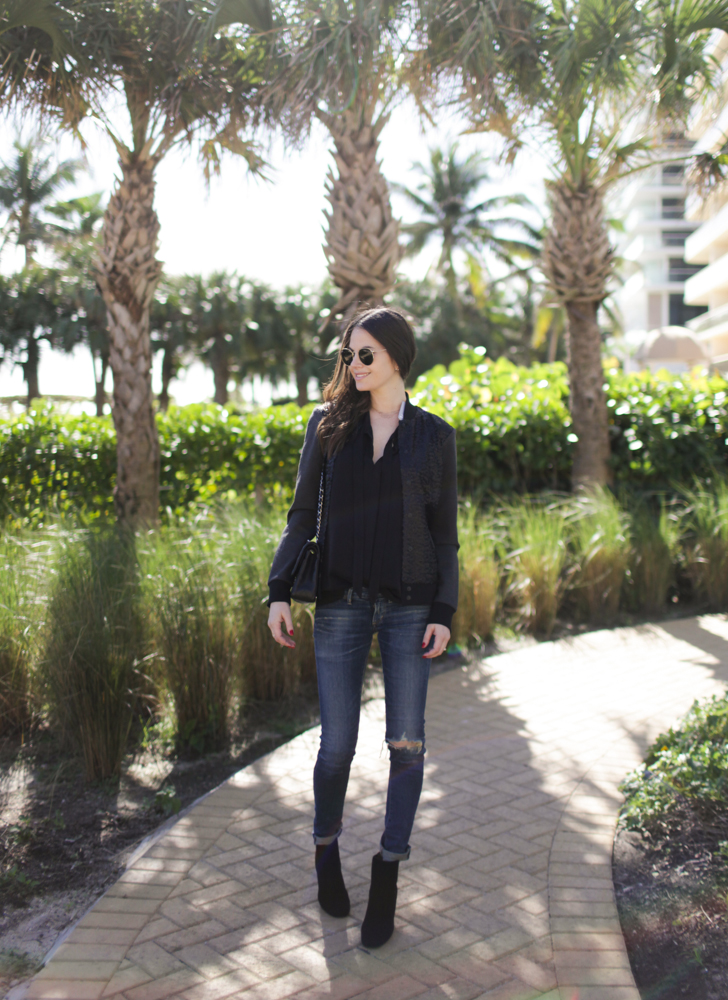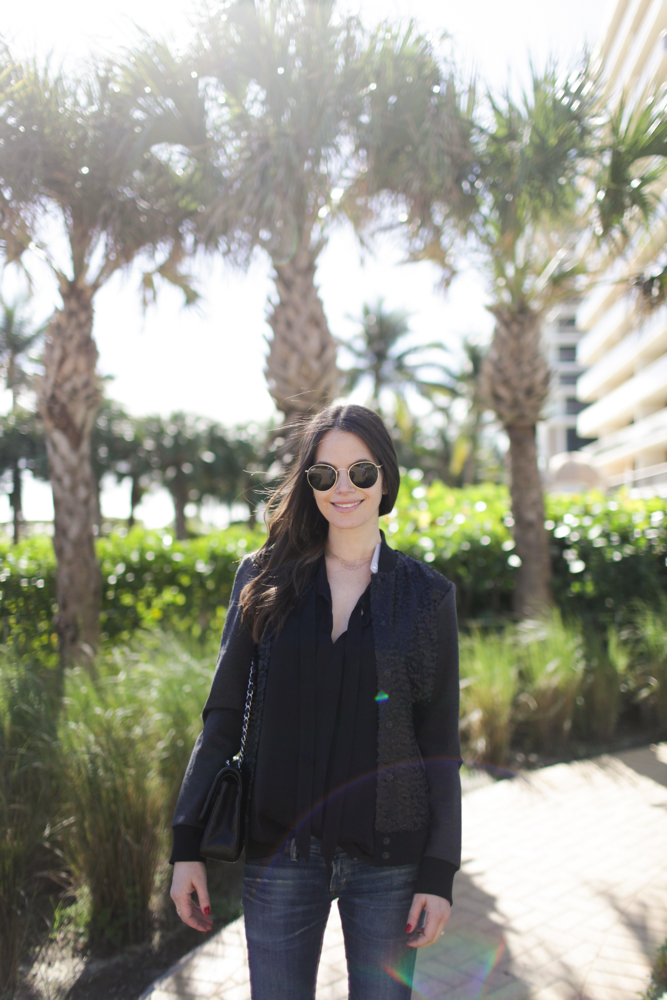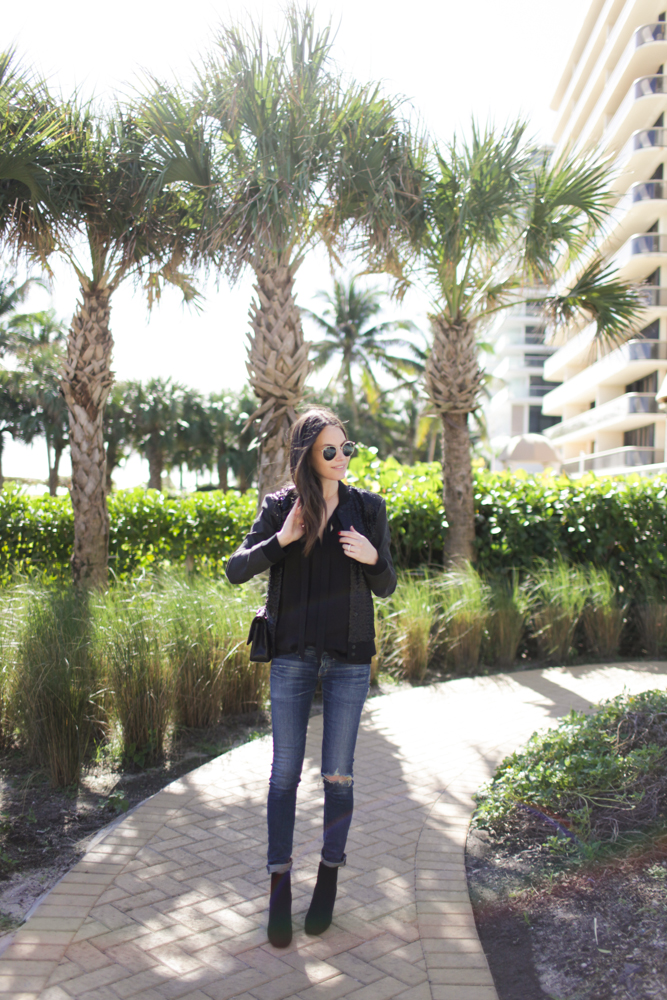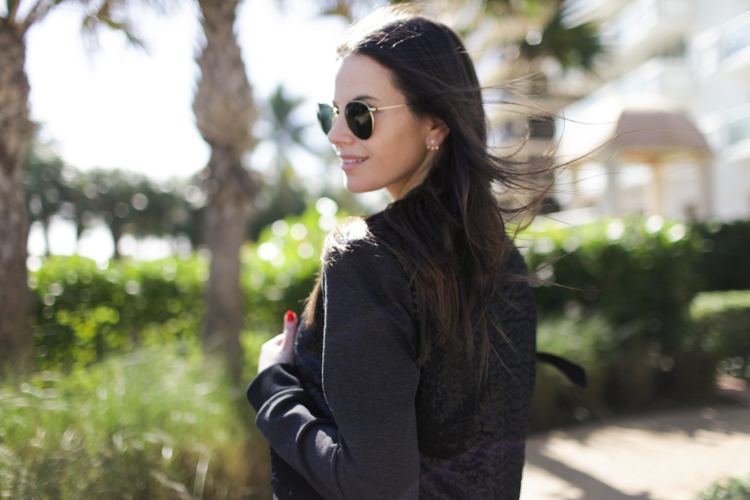 Hope you all had a great weekend! We kept it super low key because I have had a cold all weekend:( There is nothing worse then being sick when you're pregnant because you feel guilty when taking meds.. But I was feeling so sick on Saturday that I took Sudafed- which my dad said was ok to take and he's an OBGYN.
Anyways back to the outfit! I'm wearing a sequin bomber jacket from Splendid that I am obsessed with and the best part is that it's on sale.. A sequin jacket is such a good piece to add to your wardrobe if you're looking for something fun to wear out. I styled this look with a silk top underneath, my maternity jeans, Ray Ban sunnies, and Iro booties.
If you want to wear the jacket for a more casual look then style it: with a cute tee and a pair of sneakers.
When searching for a sequin bomber jacket I think it's unnecessary to spend lots of money on the piece because it is such a trendy item, it makes more sense to spend money on things that are forever pieces. If you do love sequins and want a bomber jacket I recommend buying one that doesn't have tons of colors – because it's flashy enough with the sequins.
Jacket: Splendid
Tie Front Tee: Splendid
Jeans (Maternity): Citizen of Humanity
Bootie: Iro
Bag: Chanel
Sunglasses: Ray Ban 
Have a great week! Would also love to hear if there is a trend out there you need help styling!
xo
Jenny