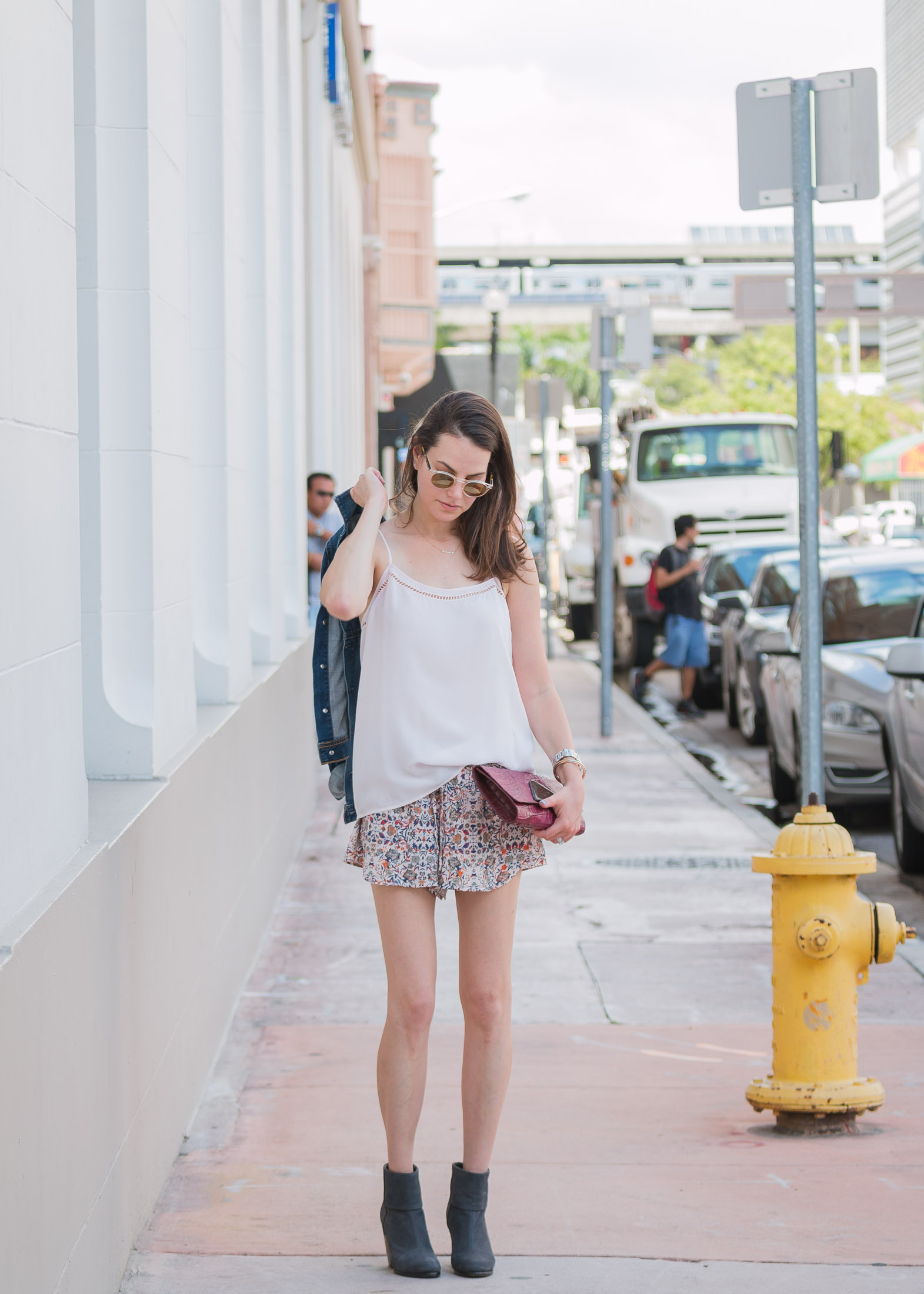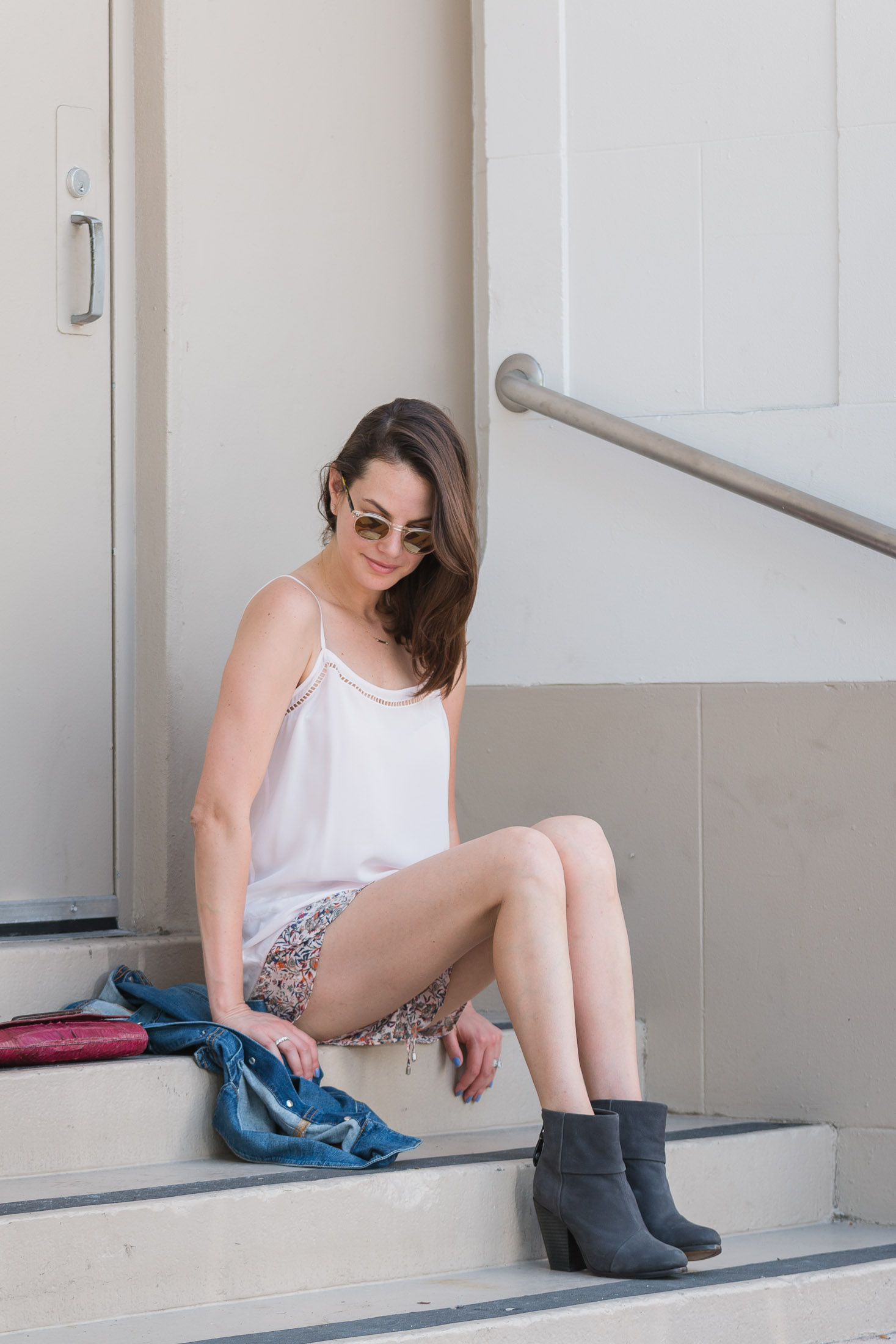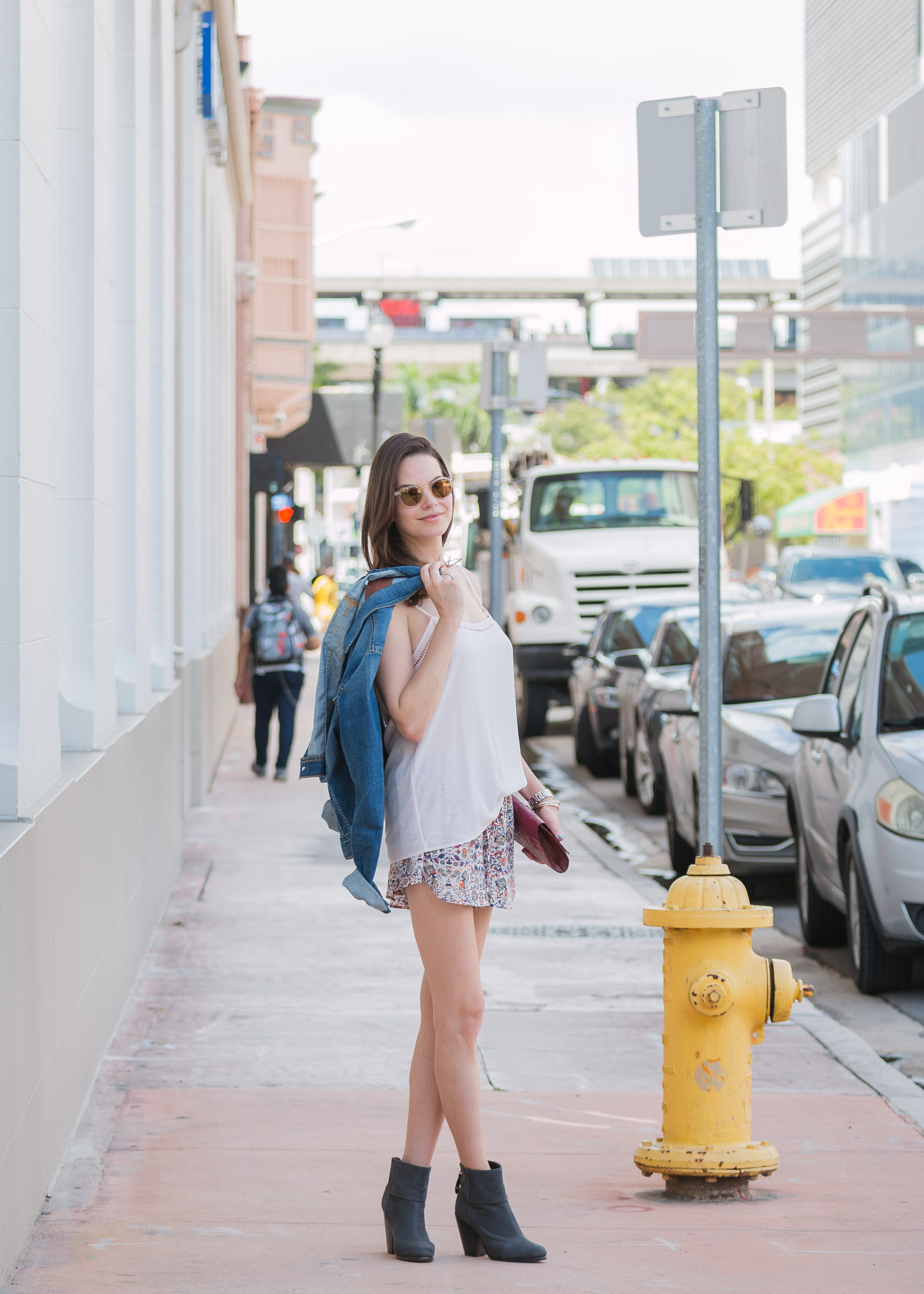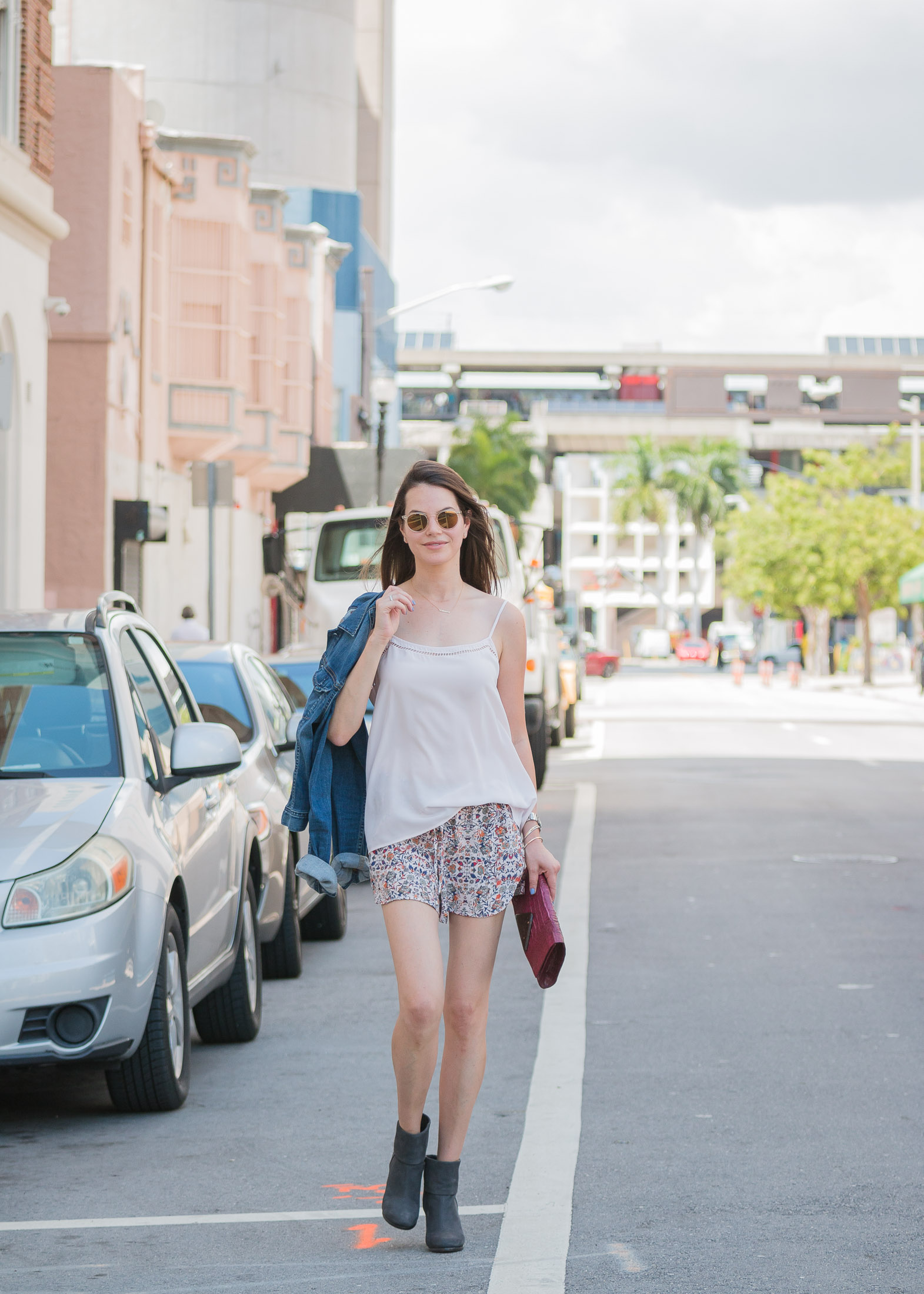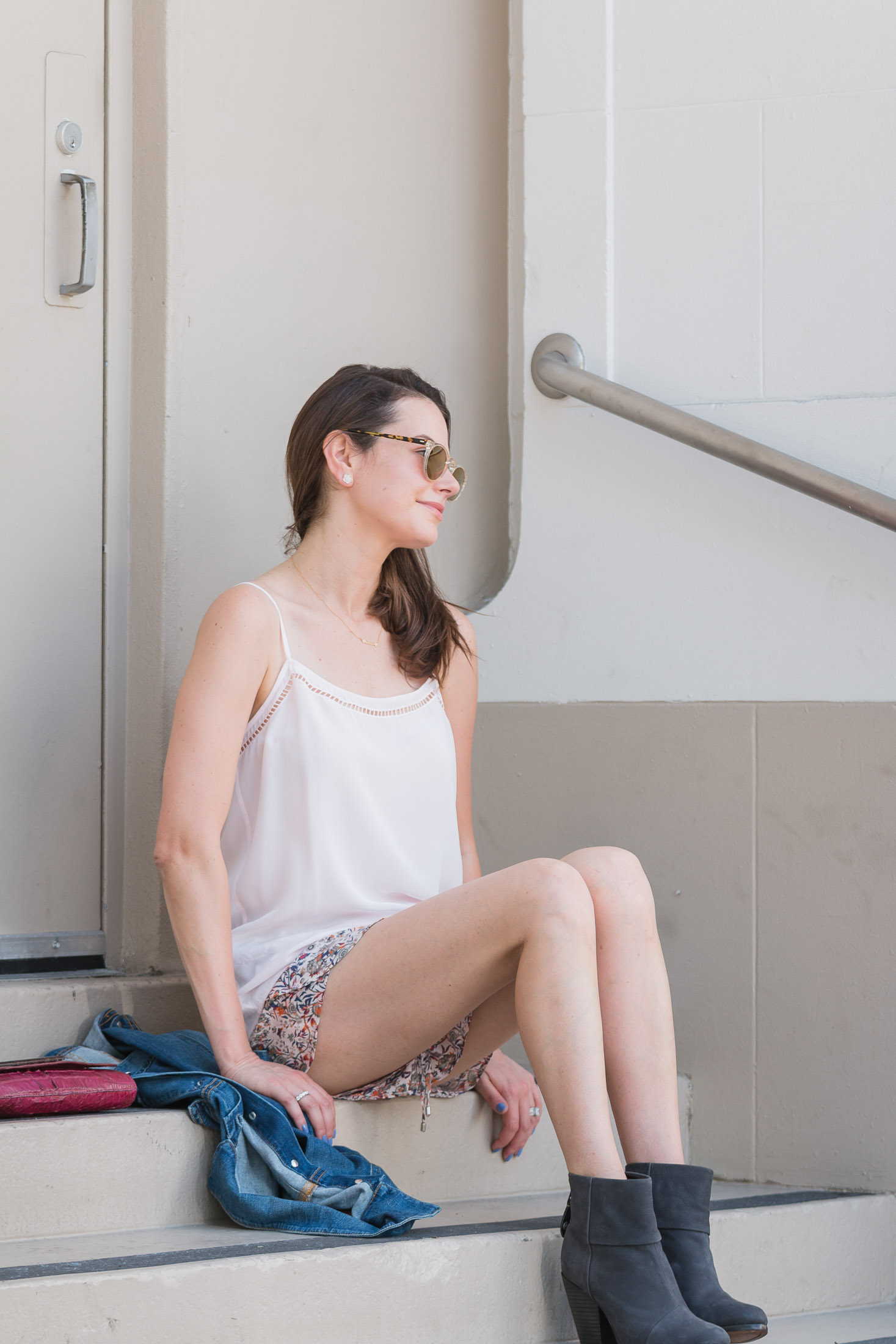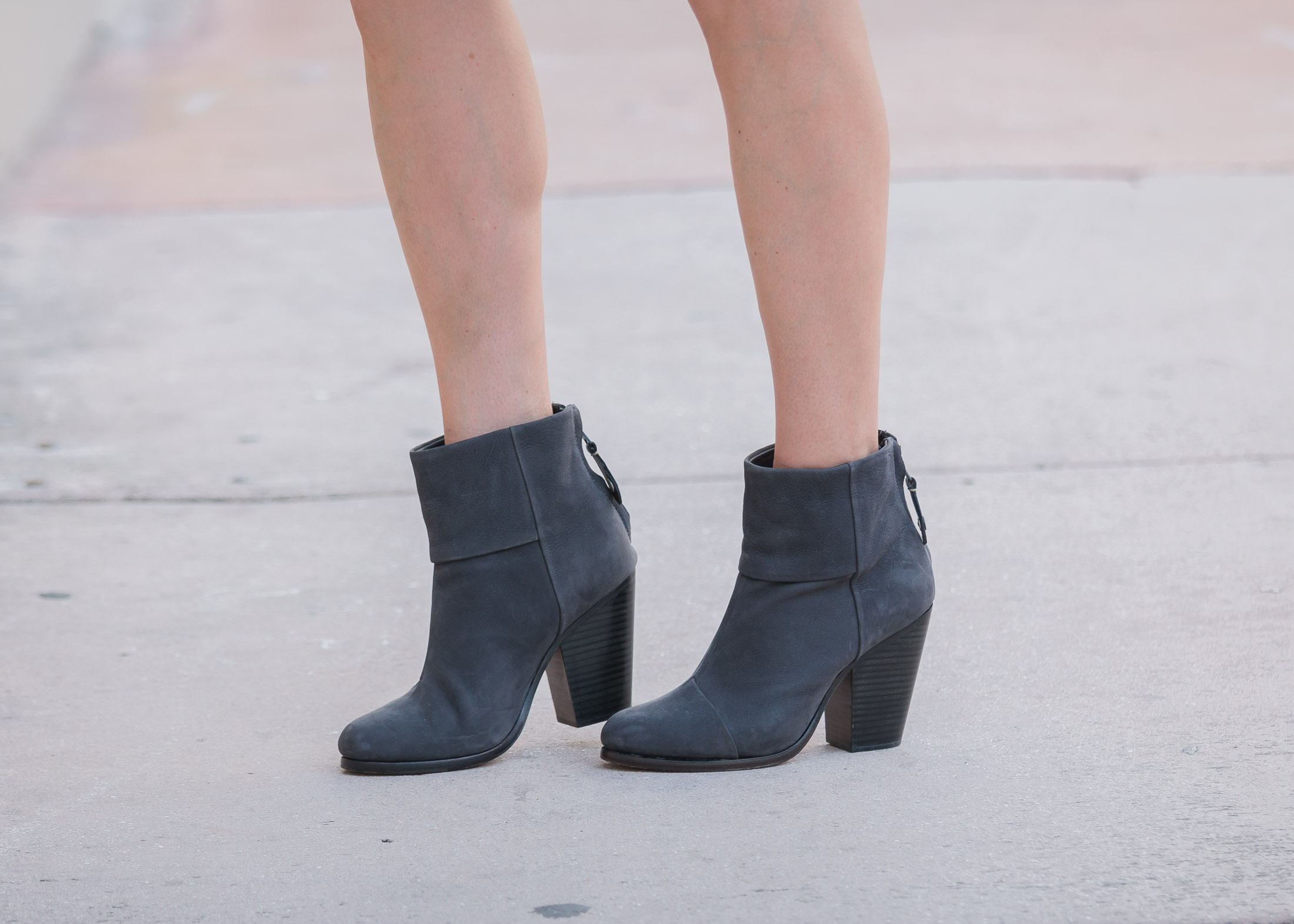 Measurement (shaft):
Booties in the fall are perfect especially when you are still trying to wear some of your summer staples such as shorts. HOWEVER, There are so many different options when it comes to booties and depending on your height you should be aware of where the ankle part hits. For example, I am 5 feet 8 inches tall and the ankle boots I am wearing pictured measure 5 inches from the top of the bootie to the ankle, this is actually called the shaft.
When I was buying them last year with one of my best friends she tried on the same bootie and she is 5 foot 3 inches and they didn't look right on her because they were cutting off her leg. We realized that the perfect length for her was the Harrow bootie from Rag and Bone which measures 4 inches from the top of the bootie to the ankle. Just be sure to try on the bootie to make sure that it isn't cutting your leg off. I wish I could say that if you're 5 foot 3 then opt for anything less then 4.5 inch shaft, but it really depends on the bootie. When you are taller you can get away with the ankle part hitting anywhere but if you are shorter than lets say 5 feet 6 inches then be aware of where the ankle hits and be sure to ask people around you for your opinion!
Color:
I like neutral dark grey because it goes with both black and brown. The heel is also the perfect size because I can wear them all day long from meeting a client to then going out for dinner and drinks. When selecting a color be sure to understand what clothing colors you generally wear before picking our a pair. Although, I will say that nowadays you can totally wear black with brown and vice versa!
How to Style:
I paired the booties with a pair of shorts which is one of my favorite combos. Here in Florida I will be able to wear this combo all fall/winter but if you live in a colder climate then you can wear a pair of tights underneath the shorts. Another one of my favorite combos with booties is to pair it with a short dress. The look is so fun and flirty!
Soon on the blog I will share with you a perfect bootie for all heights.
To shop similar booties ranging in prices see below!