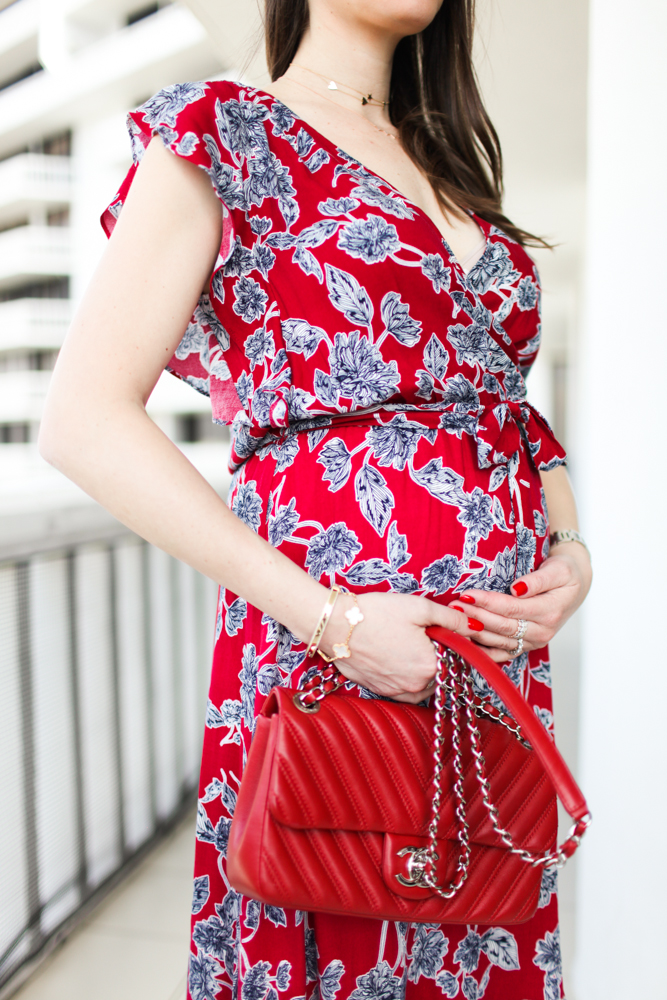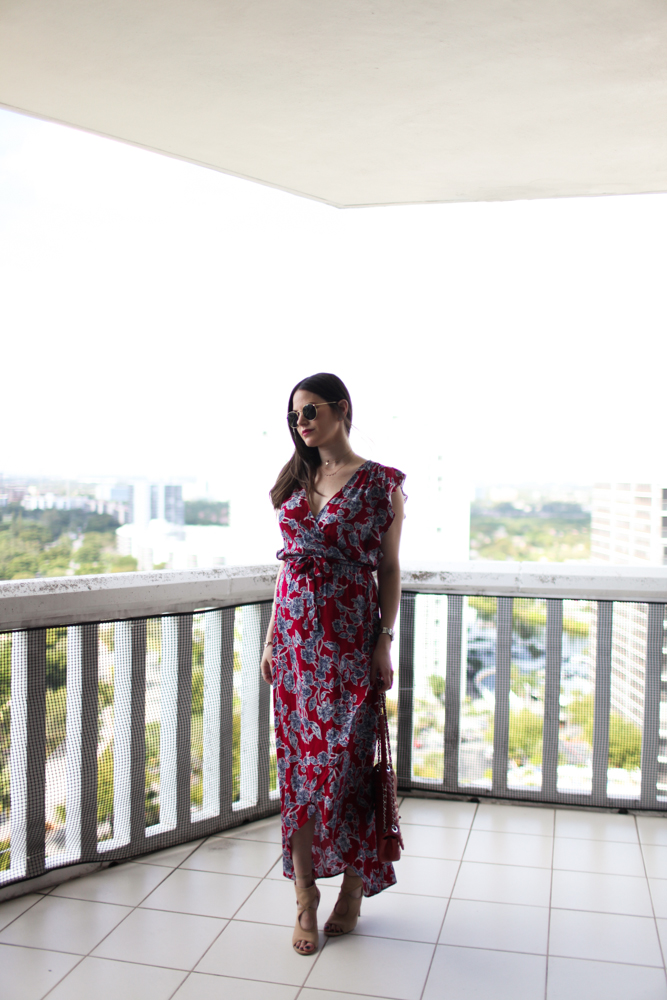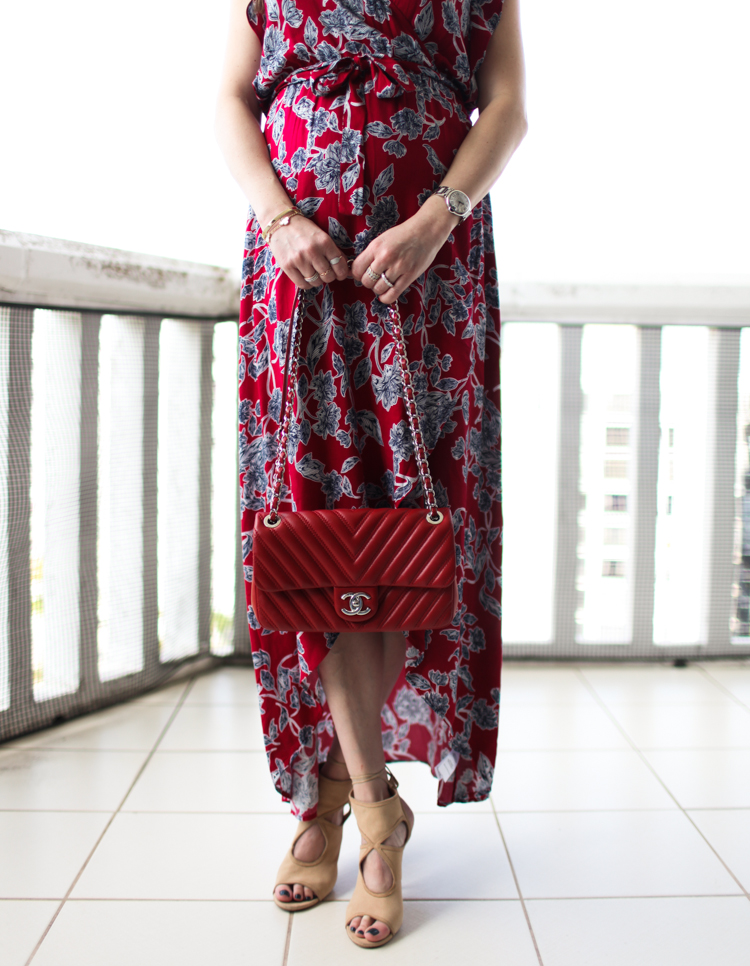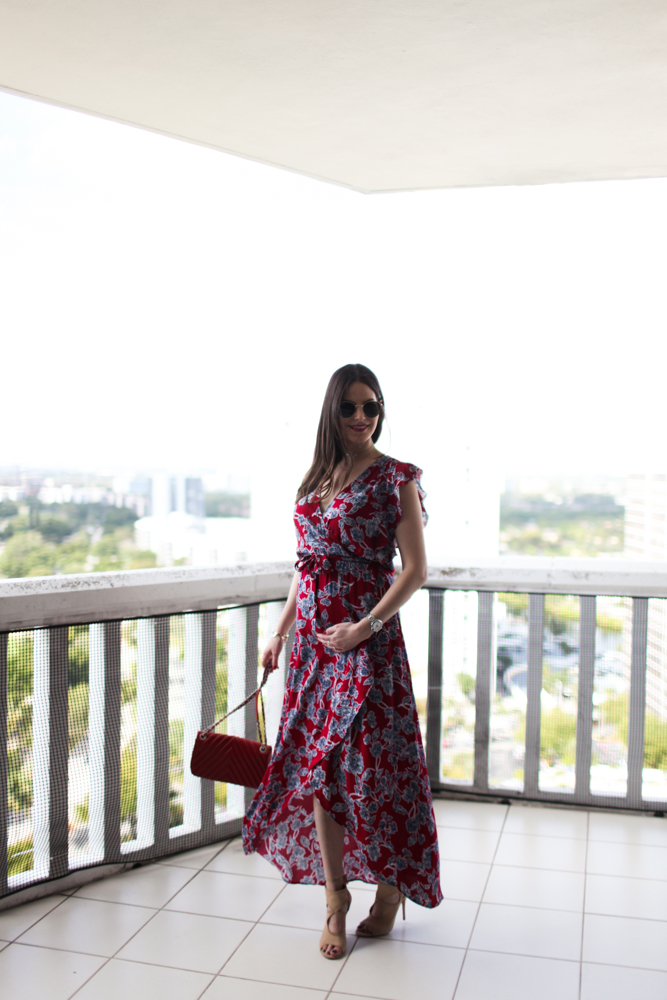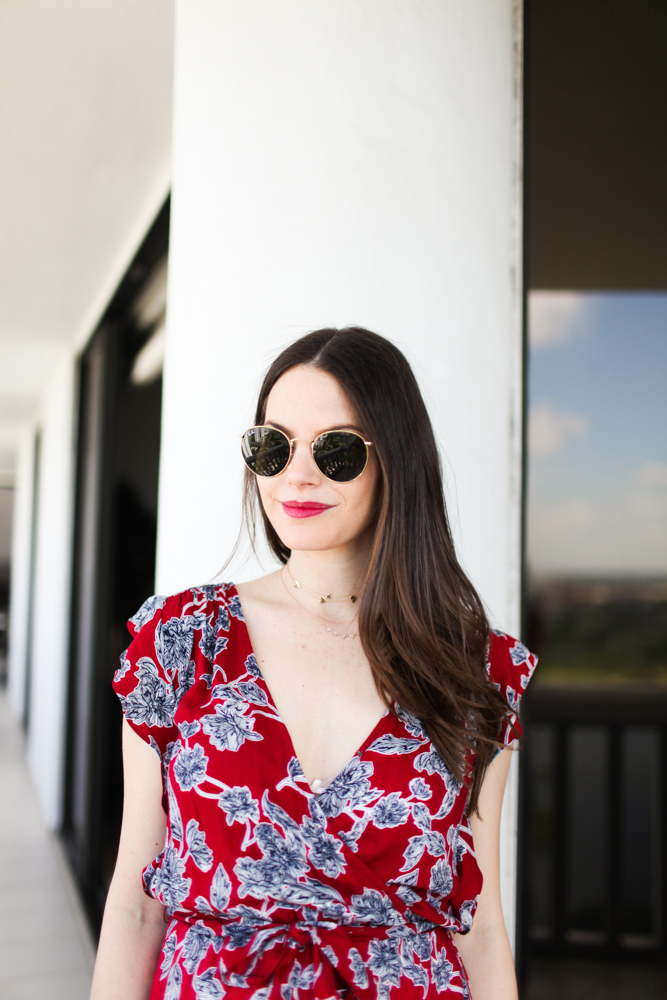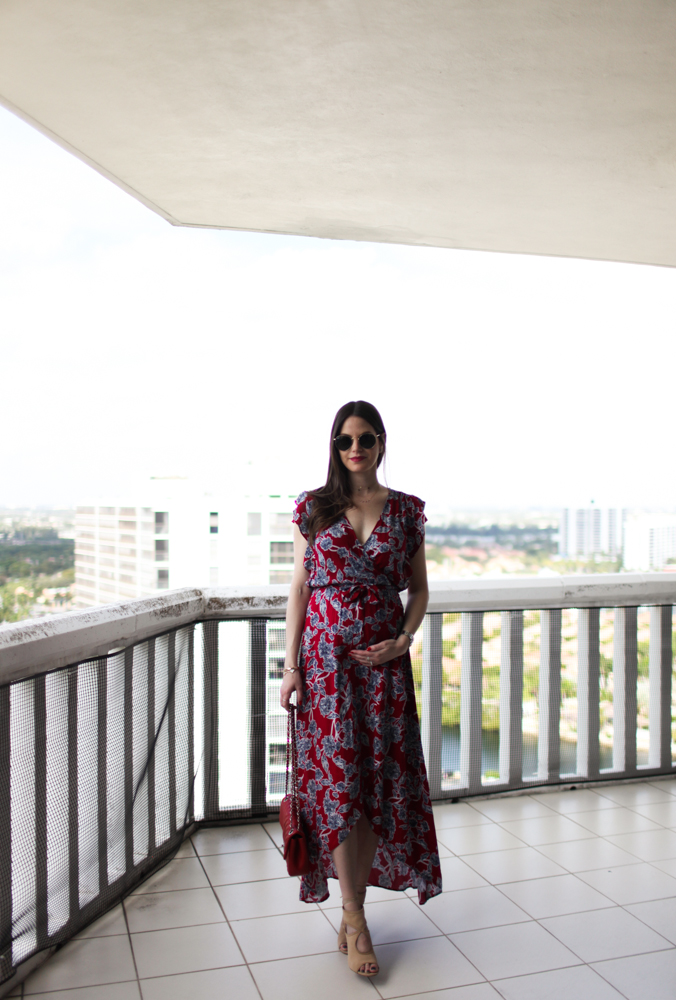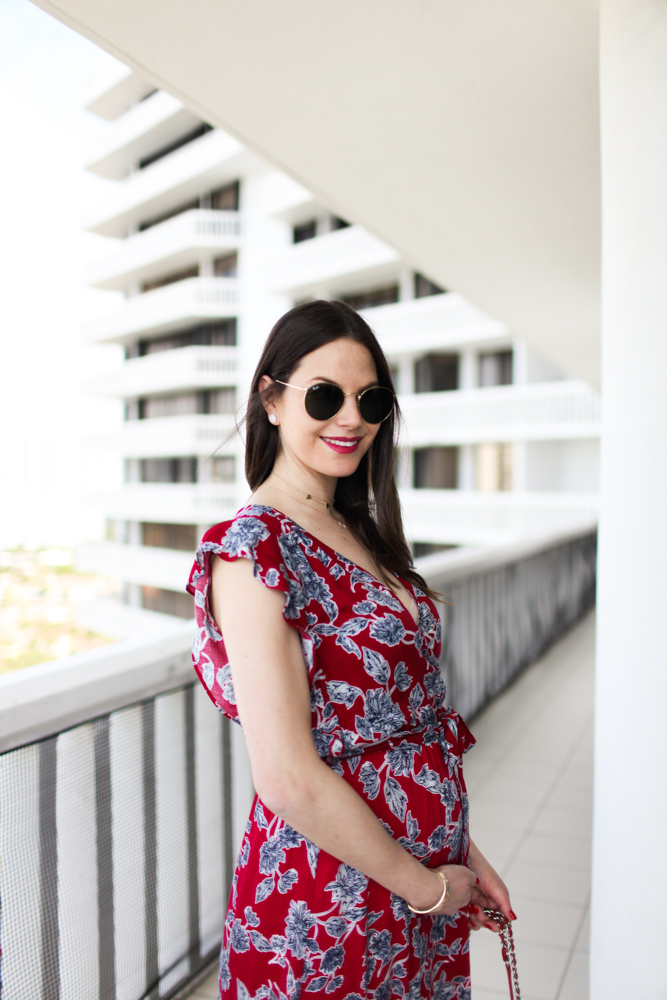 Happy Monday! Isn't it always better when there is a holiday involved during the week? Not only is it my birthday (on the 15th), it's valentines day tomorrow! Do you guys have any fun plans?! Chase and I rarely go out for Valentines Day but if we were going out this would be the perfect dress to wear since we live in Miami and it's HOT! However, if I lived in a colder climate I would pair it with black opaque tights and booties.
I remember when I was dating someone in New York and we went to a fancy fancy restaurant for Valentines Day there were red roses and balloons everywhere, the fixed course meal was insanely expensive, and it was freezing! Perhaps it was then I realized I would prefer to stay home on V-day- sorry for being a party pooper!
Back to the dress, it's not maternity and i'm wearing a size small. It's the perfect flowy dress but still gives you a shape with the tie around the waist. You can wear it with nude heels like I did or if you want more of a beachy vibe opt for gladiator flats. I actually found this dress when I was styling a client and fell in love. It's so different for me- I usually don't do long dresses but the color + pattern made me love and want to wear it.
ps- Splendid is having a sale with code DROP20 if you spend more then $200 you get 20% off!
Dress: Splendid
Shoes: Aquazzura 
Sunglasses:  Ray Ban 
Bag (Similar): Chanel or similar for less
Hope you all have a rosy week!
xo
Jenny