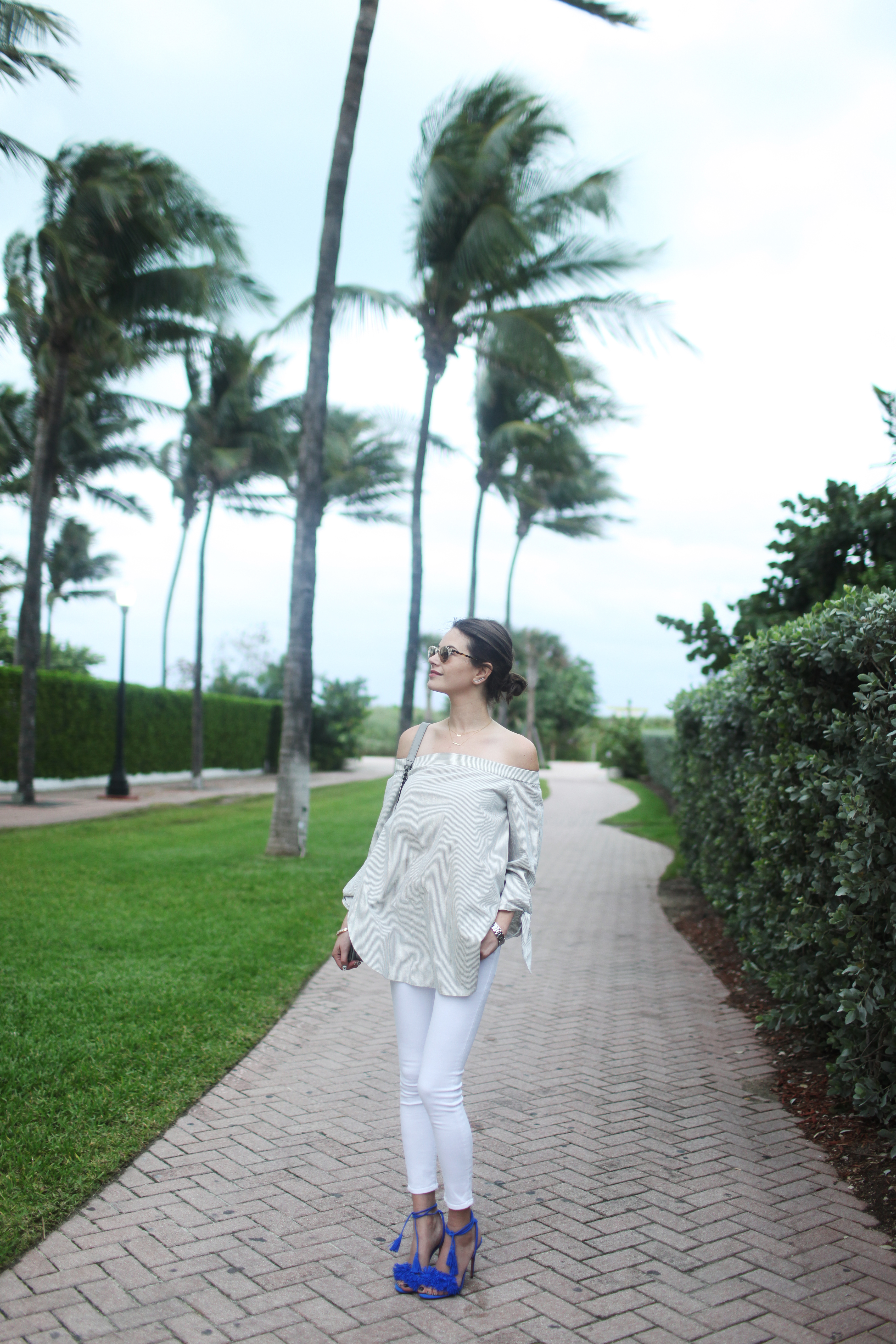 Off the shoulder tops are flattering for all body types and appropriate for all ages.. Everyone's clavical is better off being shown then hidden (just make sure to stand straight)! What's great about the off the shoulder top is that it adds glamour + sophistication, without showing off too much skin.  This trend is not new and it's back again because it's a good one!
When styling the off the shoulder top- if you are wearing a looser top make sure that your bottom is tighter like I did above, and on the contrary- if you are wearing a snug top then the bottom should be loose, like paired with a flaired skirt or wide legged pant.  These tops can go from the office to a date night.
Below are some of my favorite ways to style the off the shoulder top: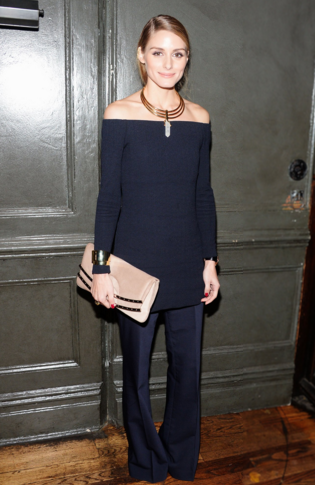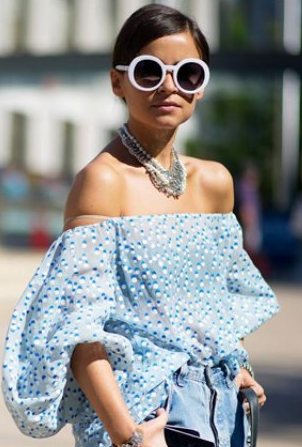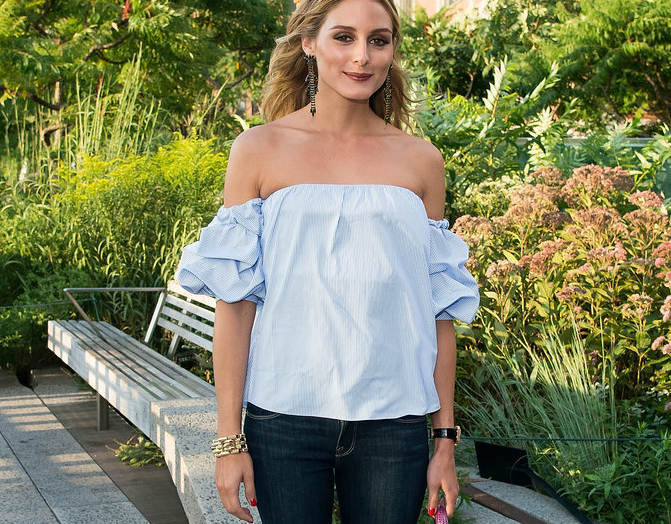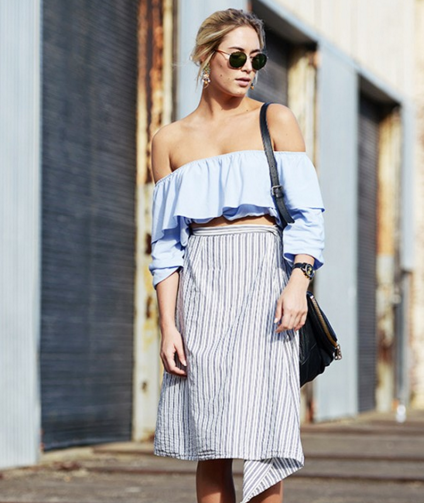 My exact outfit:
Top: Tibi
Bottom: Frame
Shoes (different color):  Aquazzura
Bag (Similar): Rebecca Minkoff
Shop my favorite off the shoulder tops:
Have a great weekend!
I would love to know how you would wear your off the shoulder top- please comment:)
XO,
Jenny