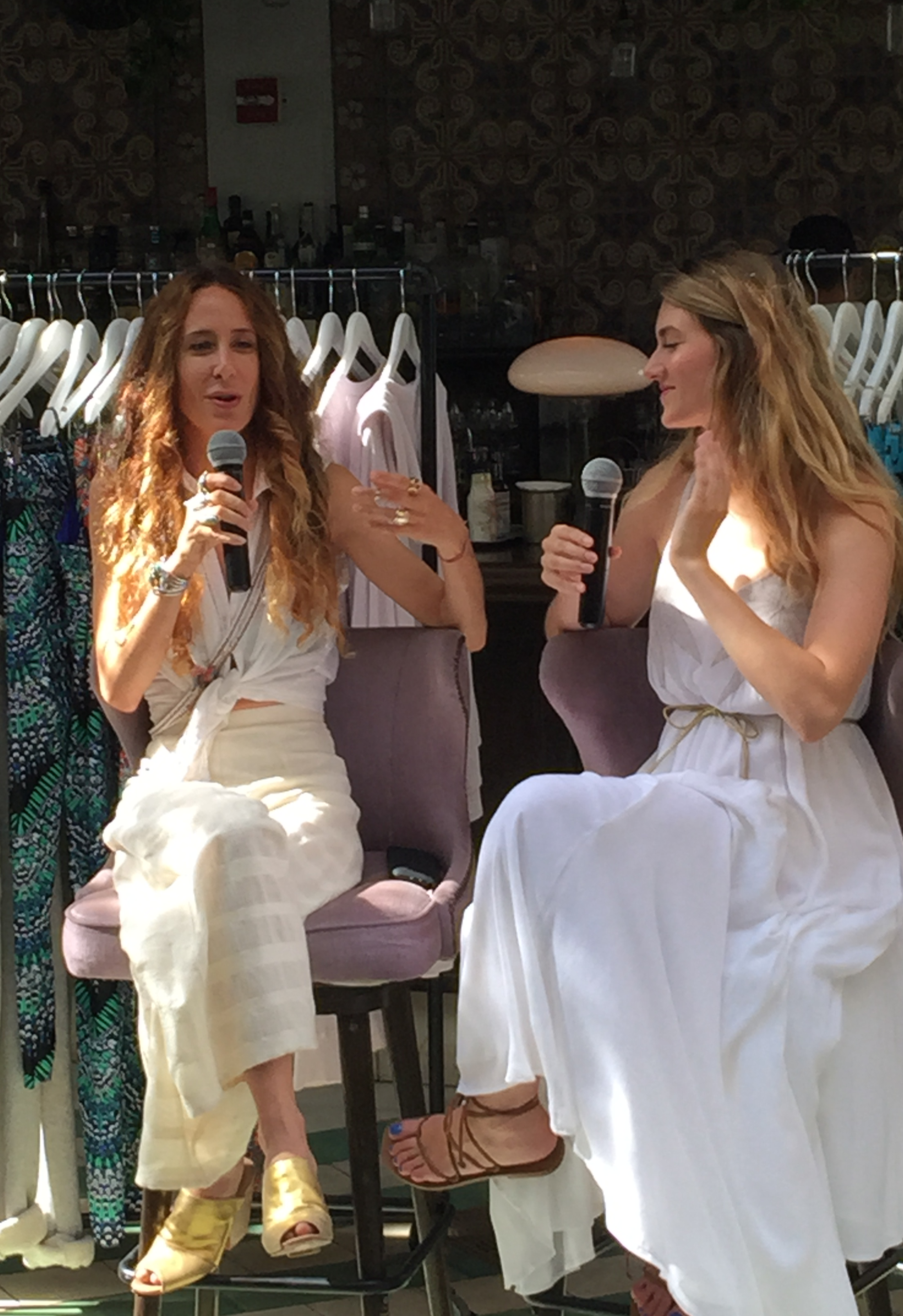 Such a fabulous morning – meeting Mara Hoffman..  She is pictured above with Megan Reynolds who is the senior shopping editor at Harper's Bazaar.  Mara Hoffman was just radiant and gorgeous.  Not only was she a fabulous speaker- but you could also just tell how close her bond is with her son- who sat on her lap for part of the conversation.
She spoke about her passions, inspiration, and role models.  Some of her role models are her yoga teachers, family members, and her son's teachers.  One thing she said that really resonates with me is that there is inspiration everywhere, you just have to choose to let it in.  It's important to make sure you surround yourself with good people.  Her favorite places to visit are India, Guatemala, & Morocco.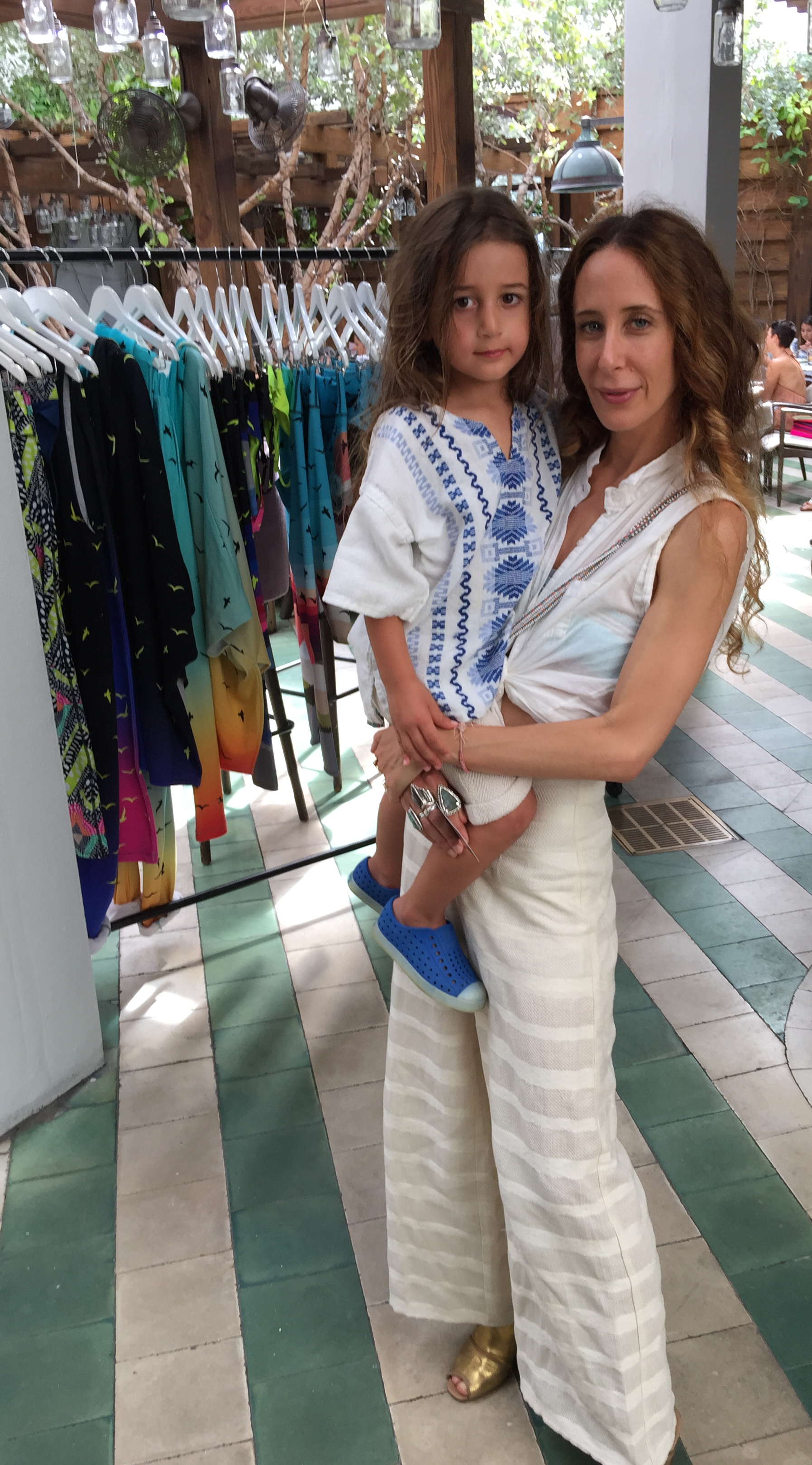 Mara has a children's line and, while she loves it so much, it's the hardest part of her business.  She is determined to make it work and has things to learn.  Some of the challenges include using less fabric so that the finished product isn't as crazy expensive.  Her kid's line can be found on her website at www.marahoffman.com.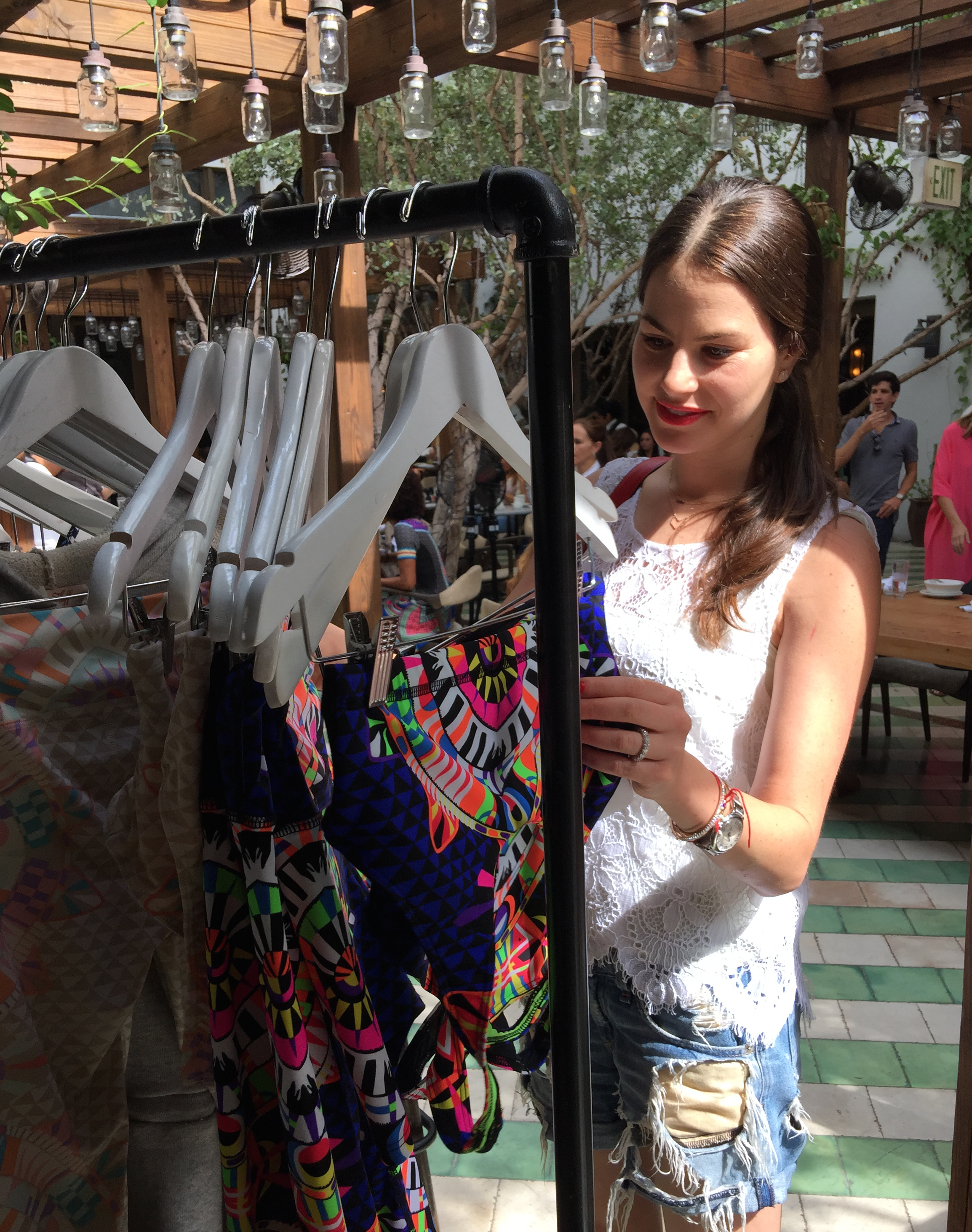 As you can see above i'm viewing her athleisure collection and the prints are just fab! The sport bras are for such a must have, because worn under a tank it will look on point.  The one standout piece was a printer jumper- which I'm sure all of the fashionistas will be wearing:)
I own a one piece swimsuit with cut-outs that I purchased in the Hamptons last summer when I was around 20 weeks pregnant.  I absolutely love it, because the cut-outs are in just the right places:)  My husband doesn't love one pieces but loves this one because of the cut-outs which give it a sexy look.  I also own a two piece black high waisted that I bought for my birthday in February of 2014.  Both swimsuits are on the rotation because of the fit, pattern, and are both comfortable!
xo
Jenny