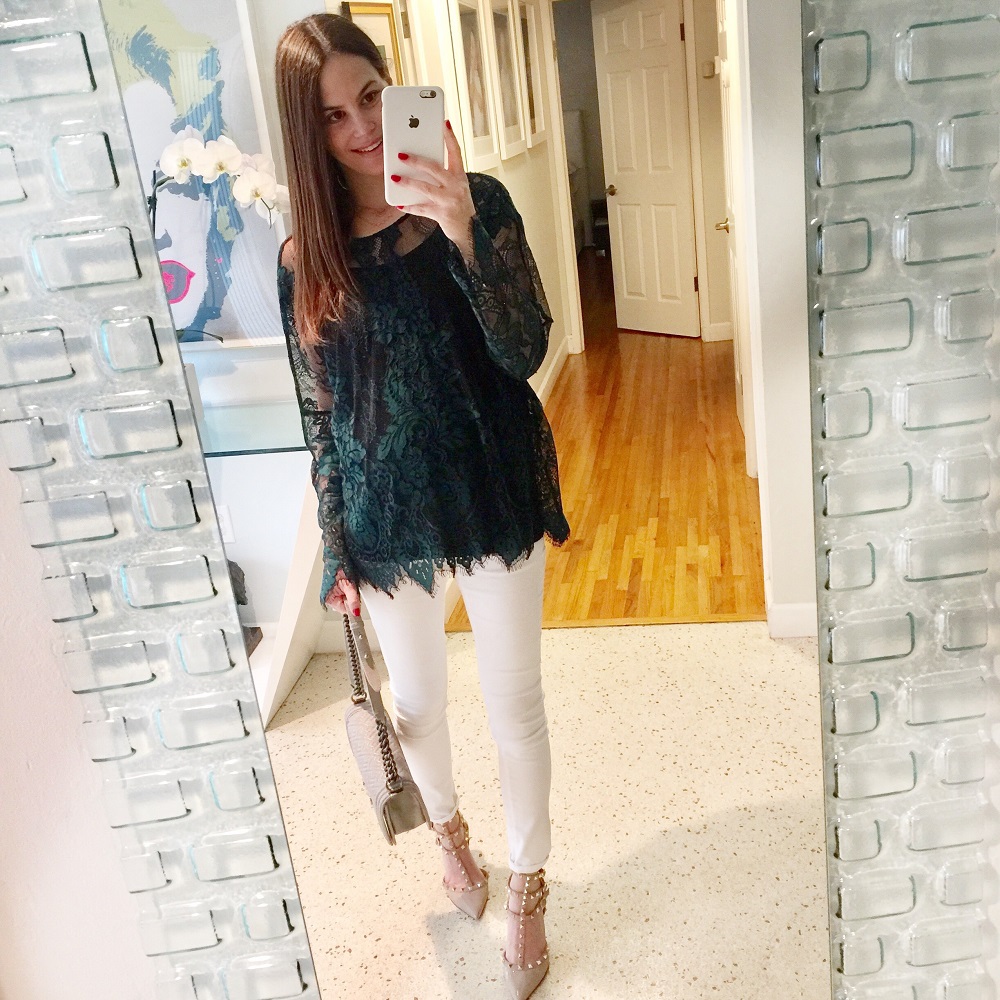 Hi Guys!
So happy it's Friday – busy day today! Chase has been super busy all week so I can't wait to hang with him all weekend. This morning I'm off to a bris for a very good friend's baby! So excited to hear the baby's name- in the Jewish religion some people don't share the baby's name until the Bris. For those of you who don't know a what a bris is – it's a Jewish ceremony of the circumcision of a baby boy and a celebration of life.
Anyways now lets talk about the outfit! It's a lace top I bought a while ago from Zara and not maternity but I linked similar lace tops I love here since this one is no longer available. These white jeans are maternity and have gotten so much use out of them. My Valentino rockstud heels are the perfect size heel to wear when preggers and always! I actually bought these for Jake's bris because I figured it would be a good size heel to wear while carrying him! I linked a similar pair for less here.
Shop my fav lace tops here:

Outfit Deets:
Top (Similar): Lace
Jeans: Maternity here & non maternity here
Bag: Grey Boy Bag or look for less here
Nail polish: Red
Have a great weekend!
xo
Jenny