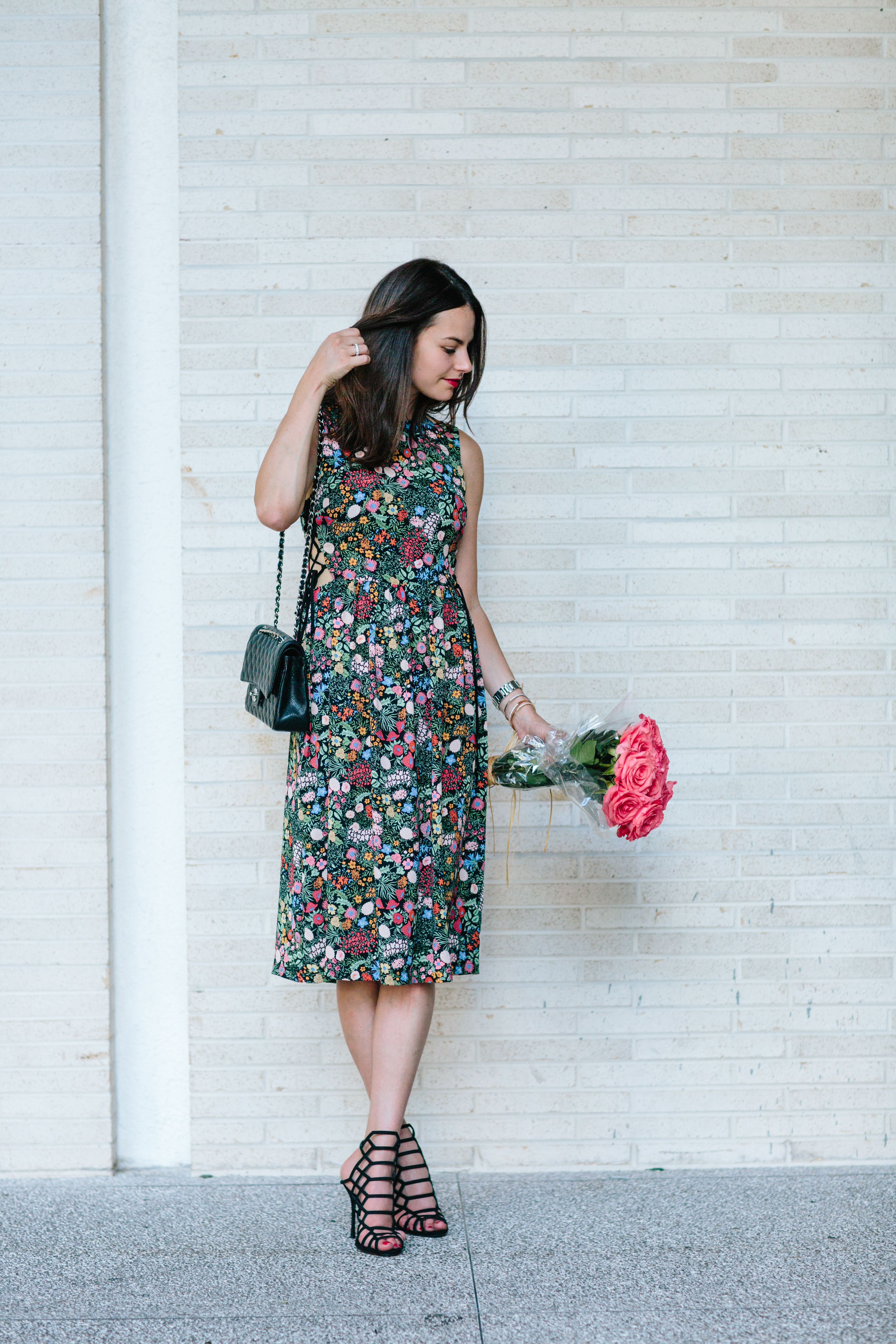 In this look I'm wearing a floral dress from Top Shop. Floral dresses are super in- I don't think floral ever goes out of style. No matter your taste, floral works for all body types and for anyone's style.
This dress is flowy and has a bohemian feel to it and I love how I can twirl in it. Even though I'm not a fan of wearing black during the day I think this dress can be worn during the day because of the colorful flowers.. Floral dresses are everywhere and all designers are designing them. It's because it gives you such a girly yet edgy look at the same time. This particular print reminds me of Valentino's print right now and that's why I was drawn to the dress to begin with.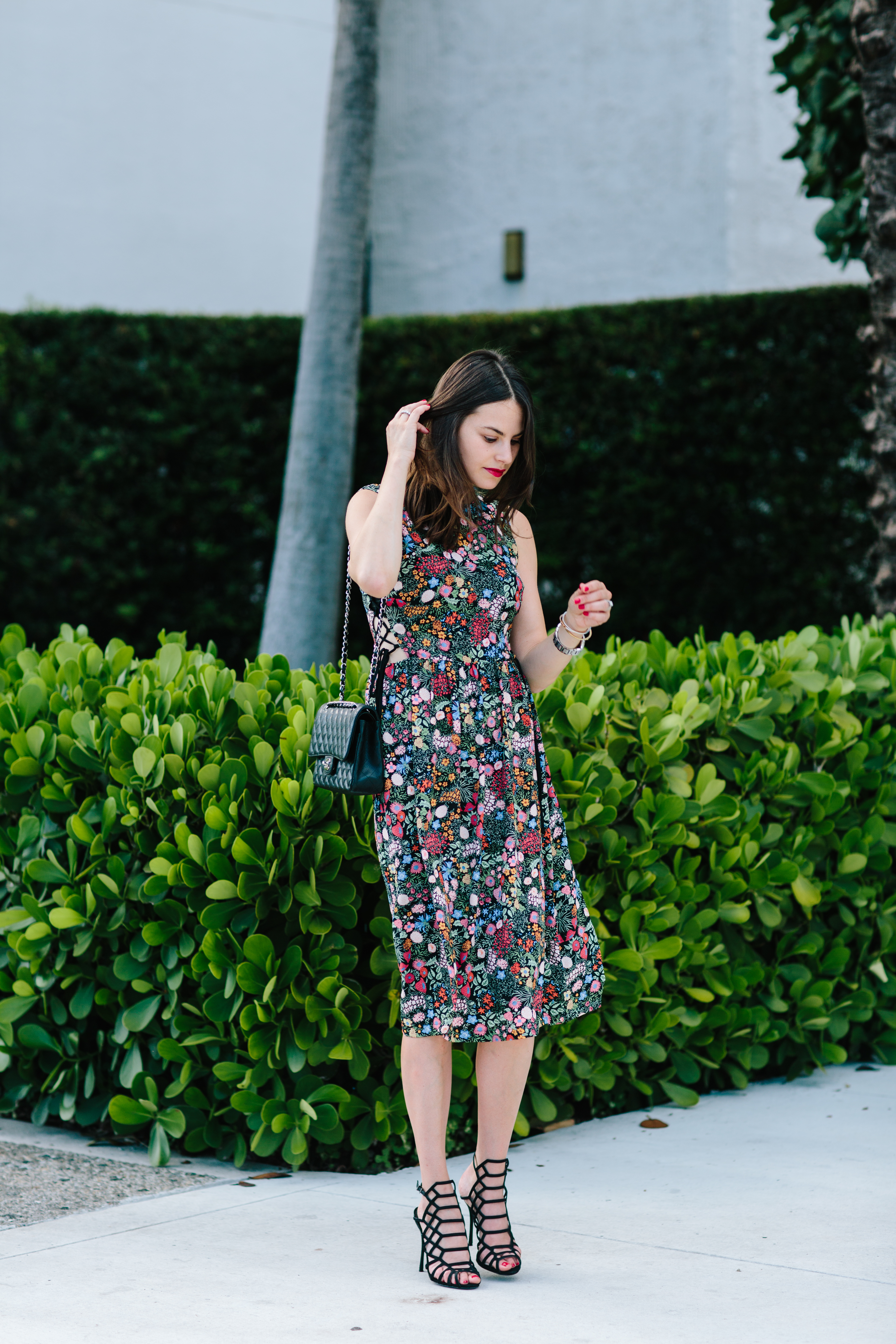 The length of the dress is very different for me as I usually wear short dresses but I'm loving the mid length! You can wear this look with heels or flats, depending on your mood. This dress makes me feel flirty and sexy and I can slip it on quickly and run around with my baby in style or wear it on a date night with my husband. It's the perfect dress to beat the heat.
The best thing about the dress is the side detailing because it give the dress that sexy look without trying too hard. It would be ideal to not wear a bra with it – but for those of us who have to, you can wear a lace one or the cups that stick to you called the Nu Bra.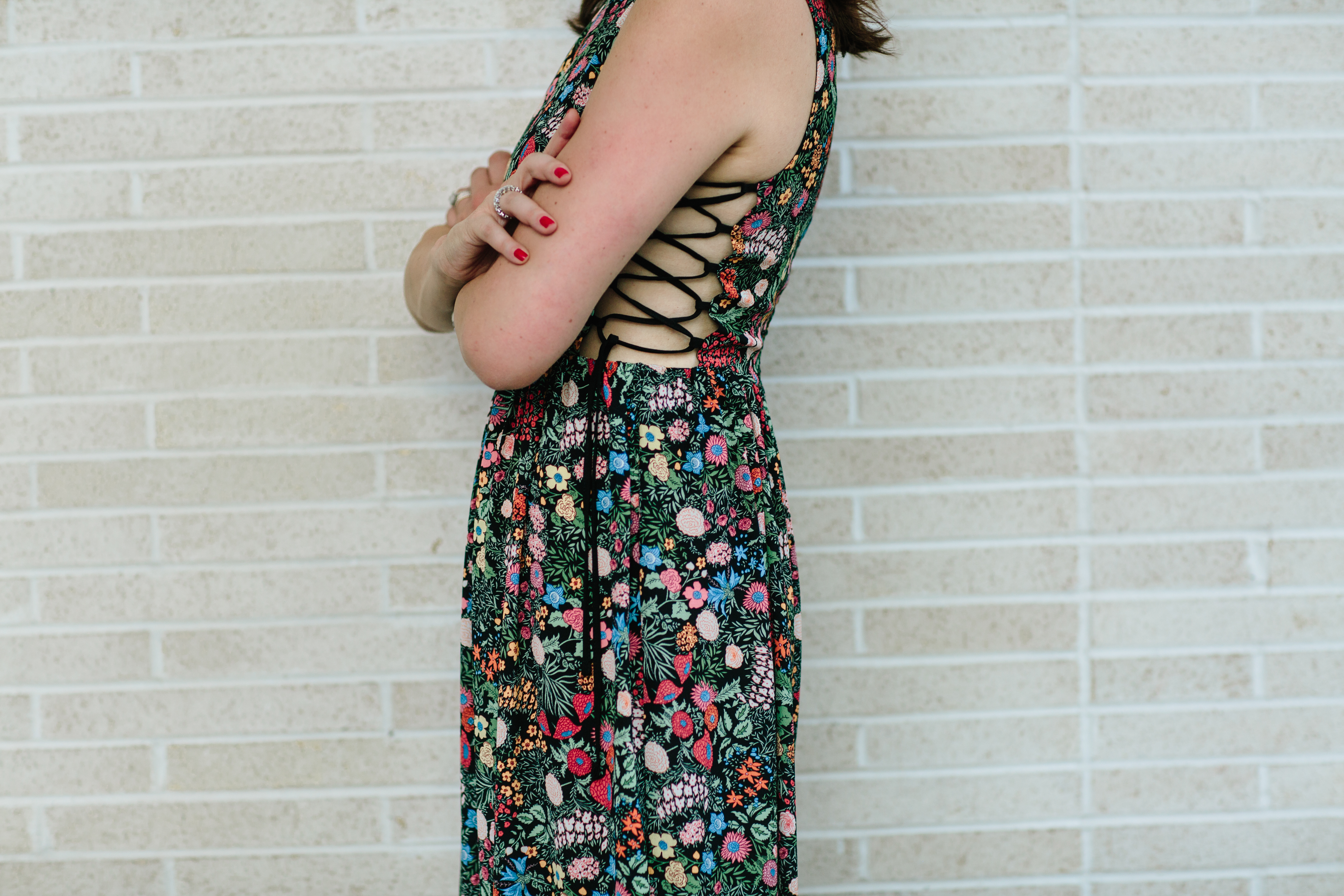 I'm loving everything about this detailed dress!
Click on the picture below to purchase.
Xo
Jenny