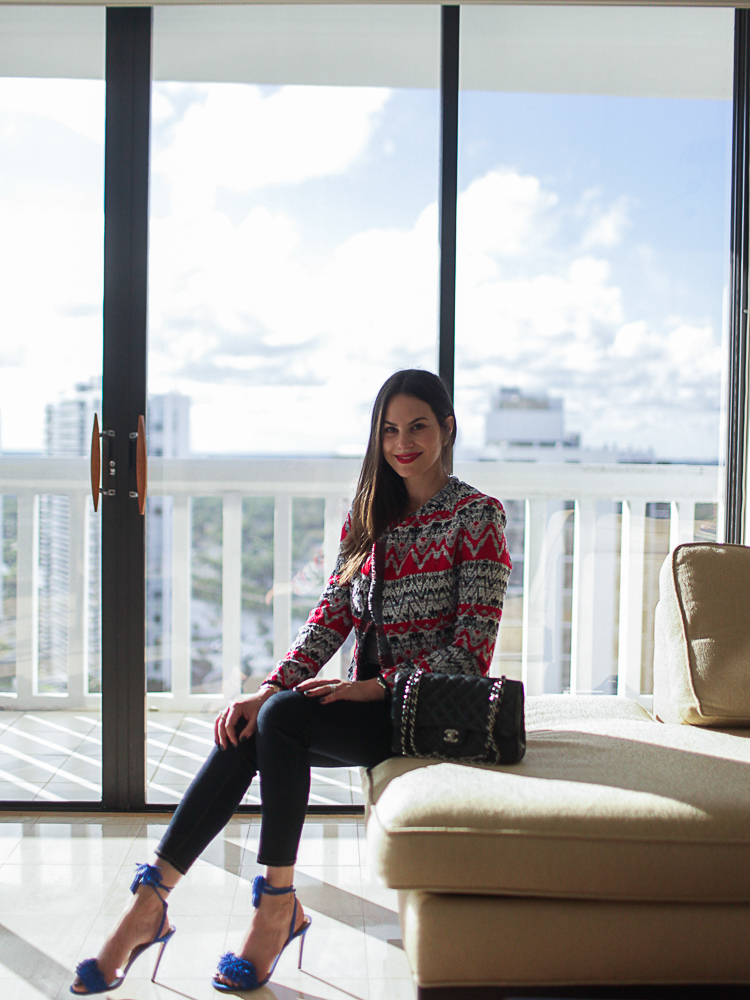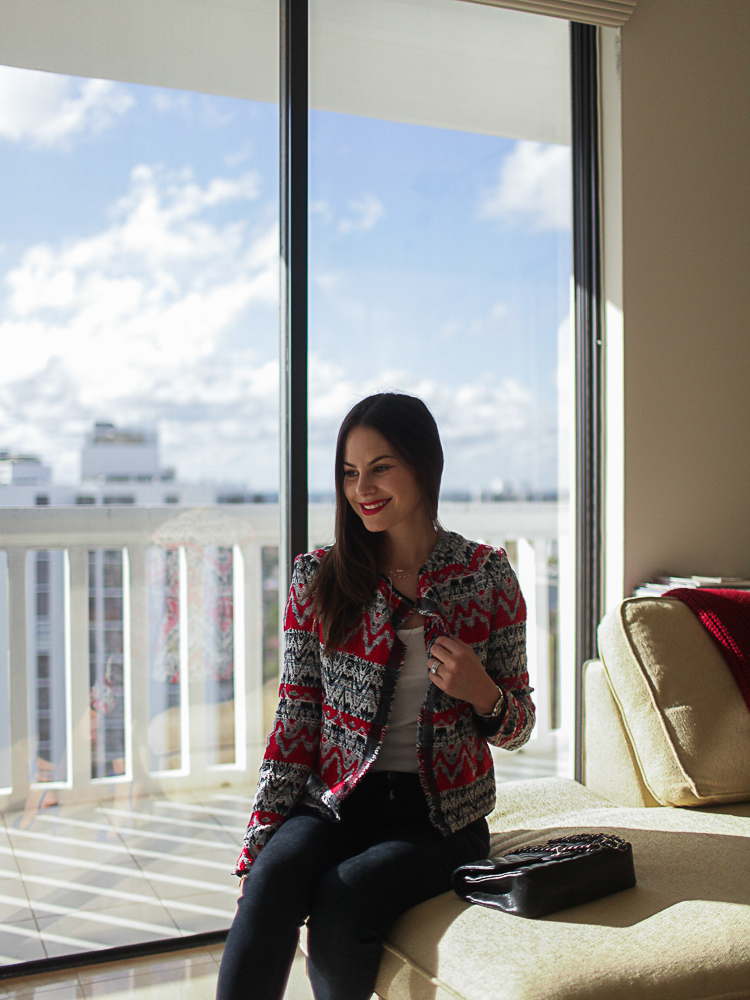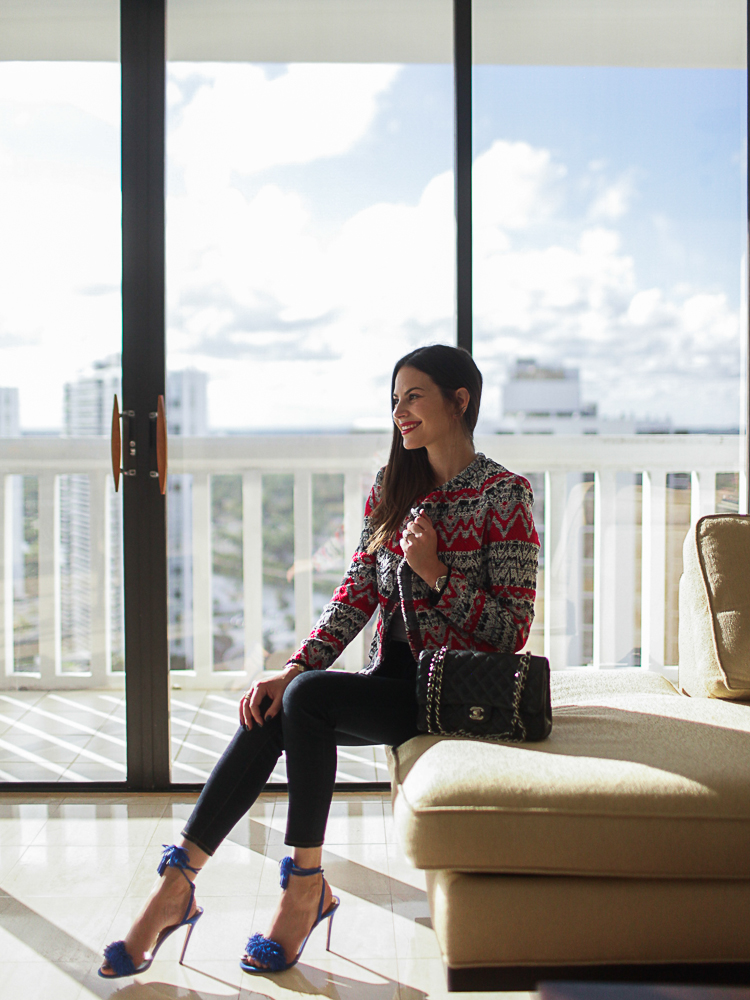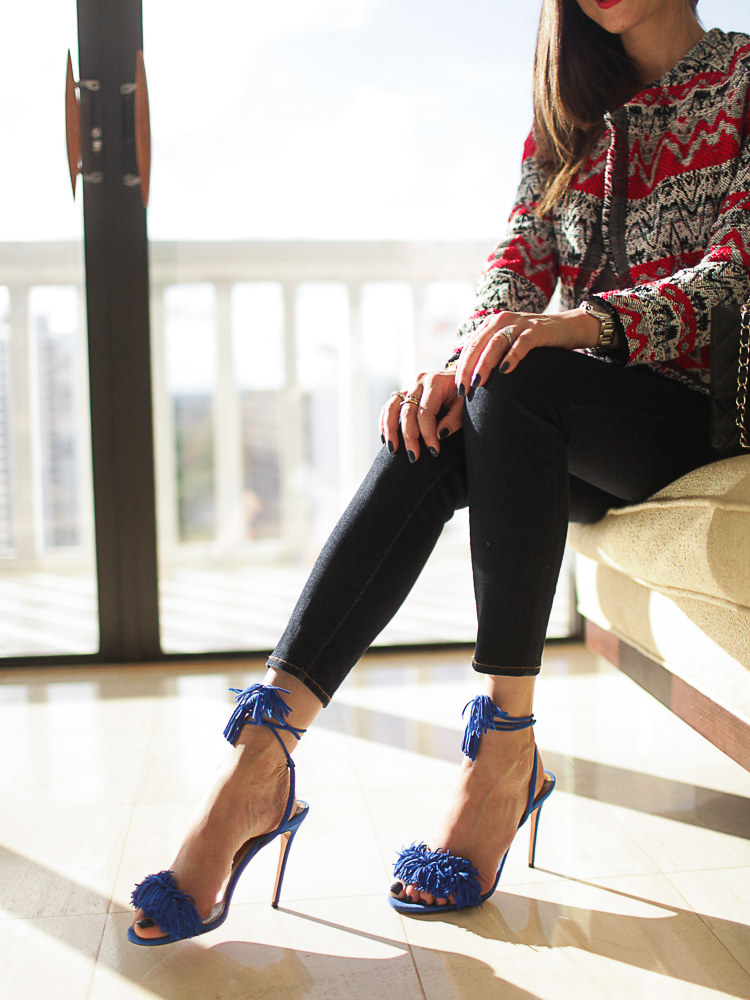 Happy Friday! Whenever I see a jacket that I love I always wish I lived in a colder climate! Especially because I want to buy it and then i'm realistic and think I'll never get to wear it- so I figure I could spend the money on something that i'll wear more. However– a knit jacket is a good compromise because you can wear it from the start of Fall all the way through winter if you layer it and add a big coat.
I waited for this jacket to go on major sale and bought it at 60% off months ago- we're going to NYC in a couple of weeks so i'll really be getting use out of it- then to Dallas for Thanksgiving and to Dallas again in December for a wedding..
What I love most about a knit jacket is that you can style it so many different ways. From wearing it with denim shorts and booties, to ripped denim and sandals like I did you can't go wrong when styling this piece. Since my exact jacket is only available in a couple of sizes I wanted to share some of my favorite knit jackets ranging in all prices..
Shop them here!

xo
Jenny