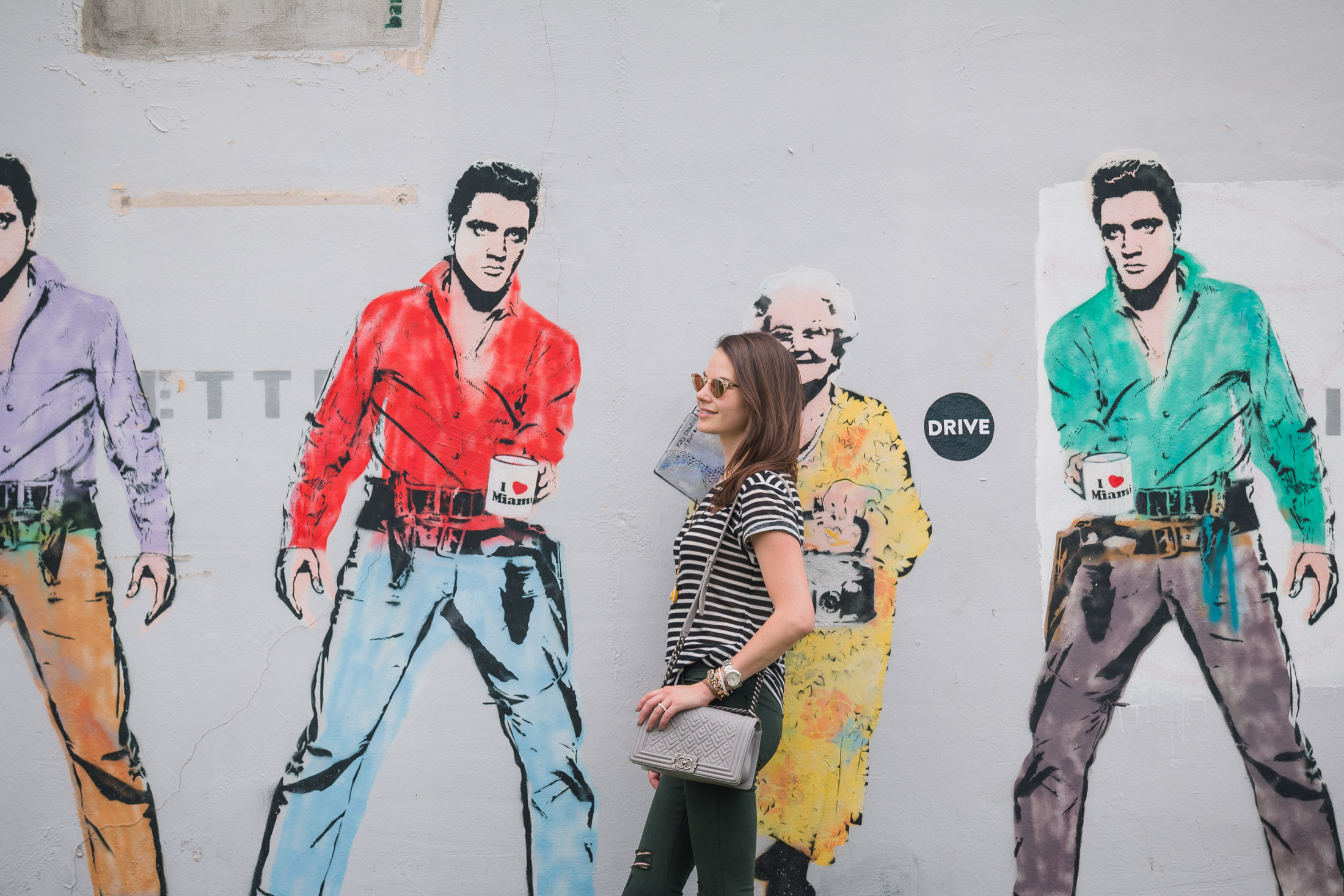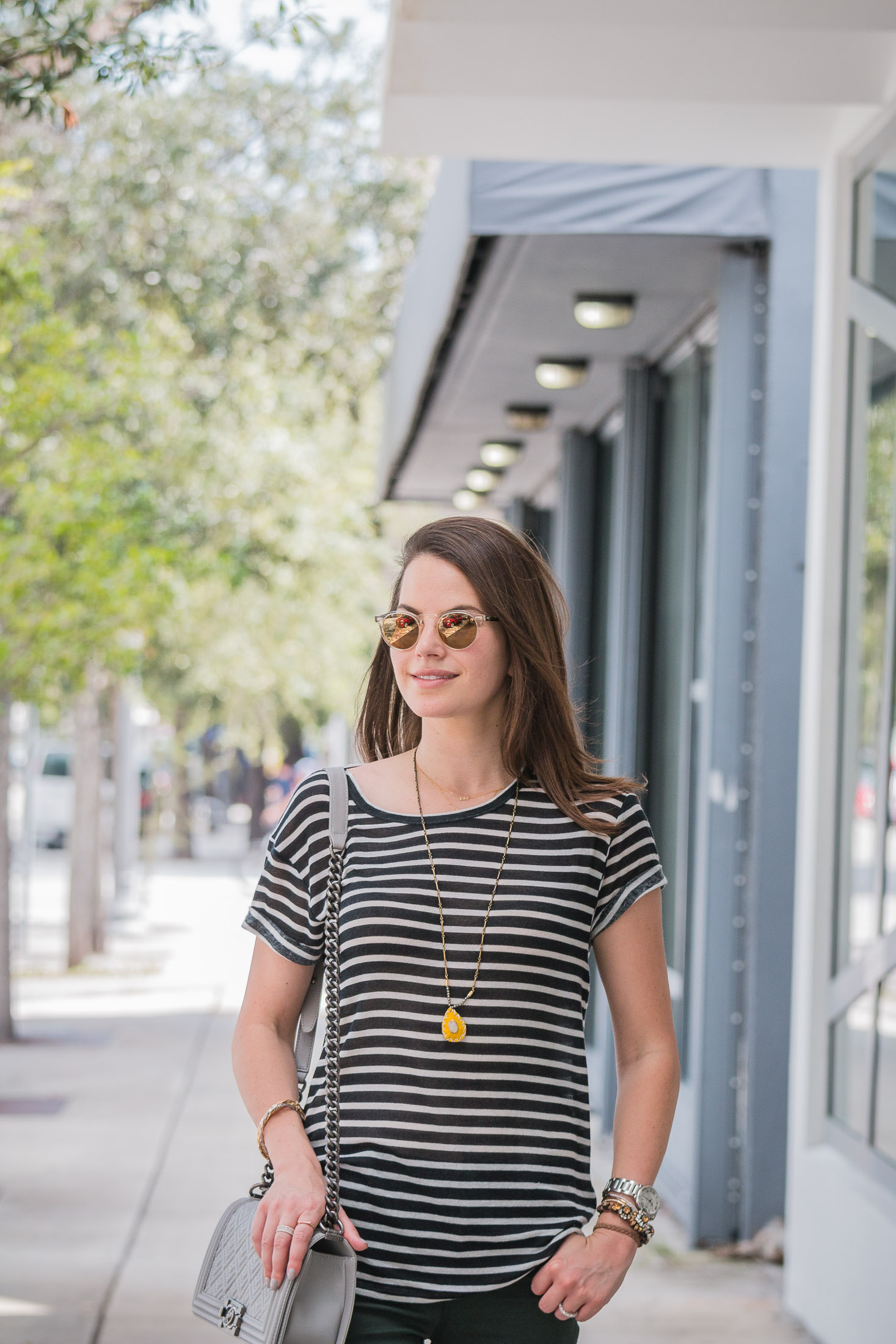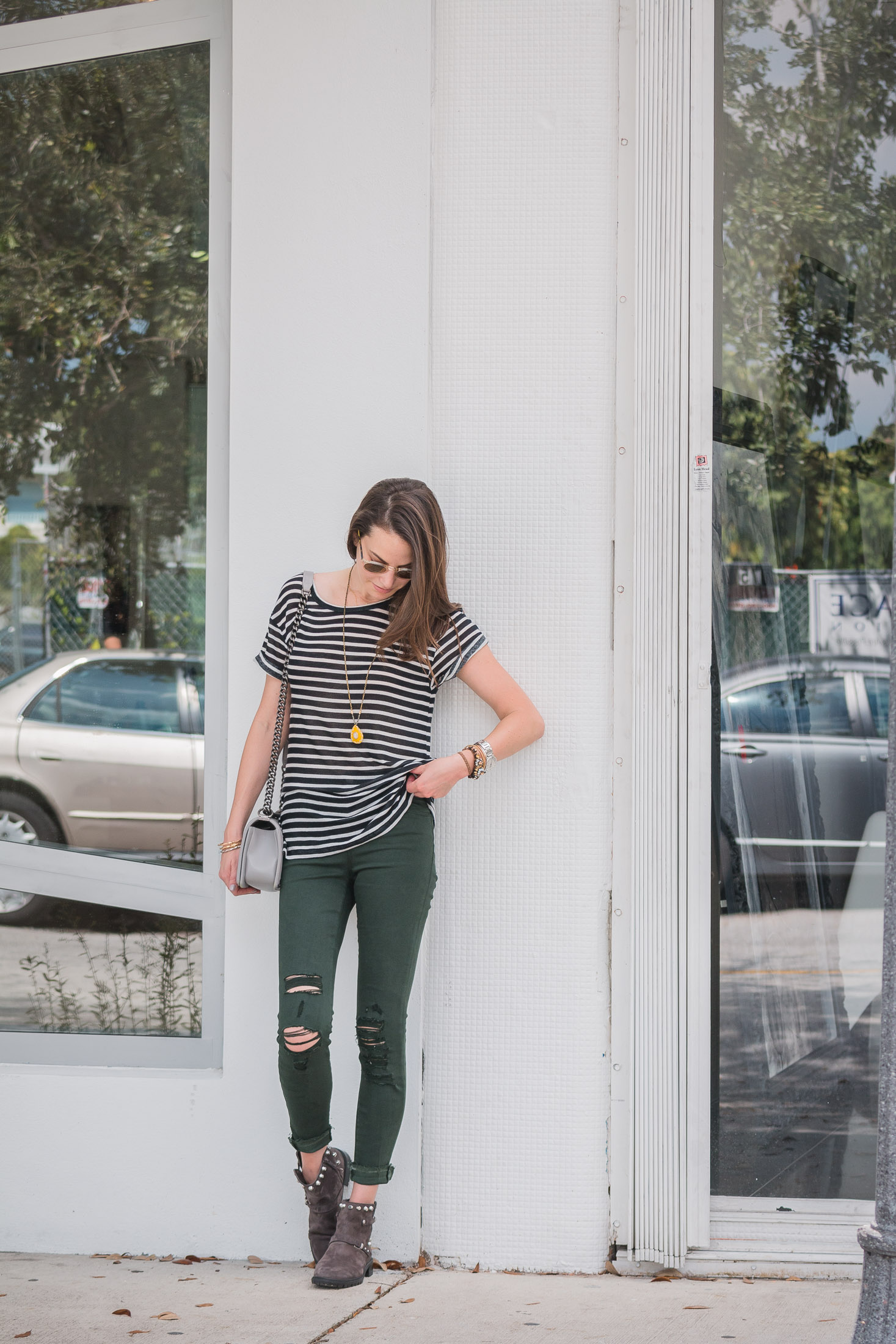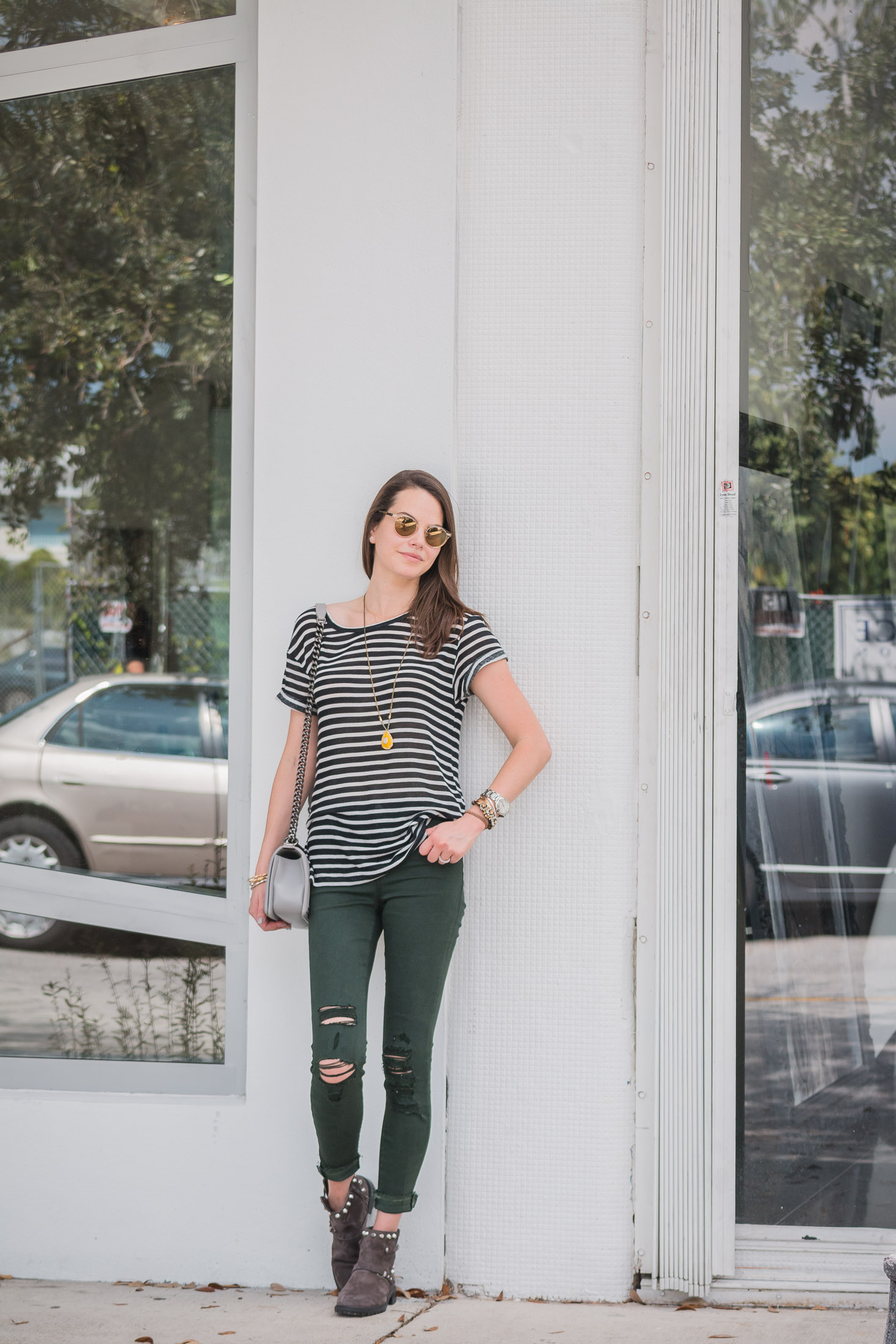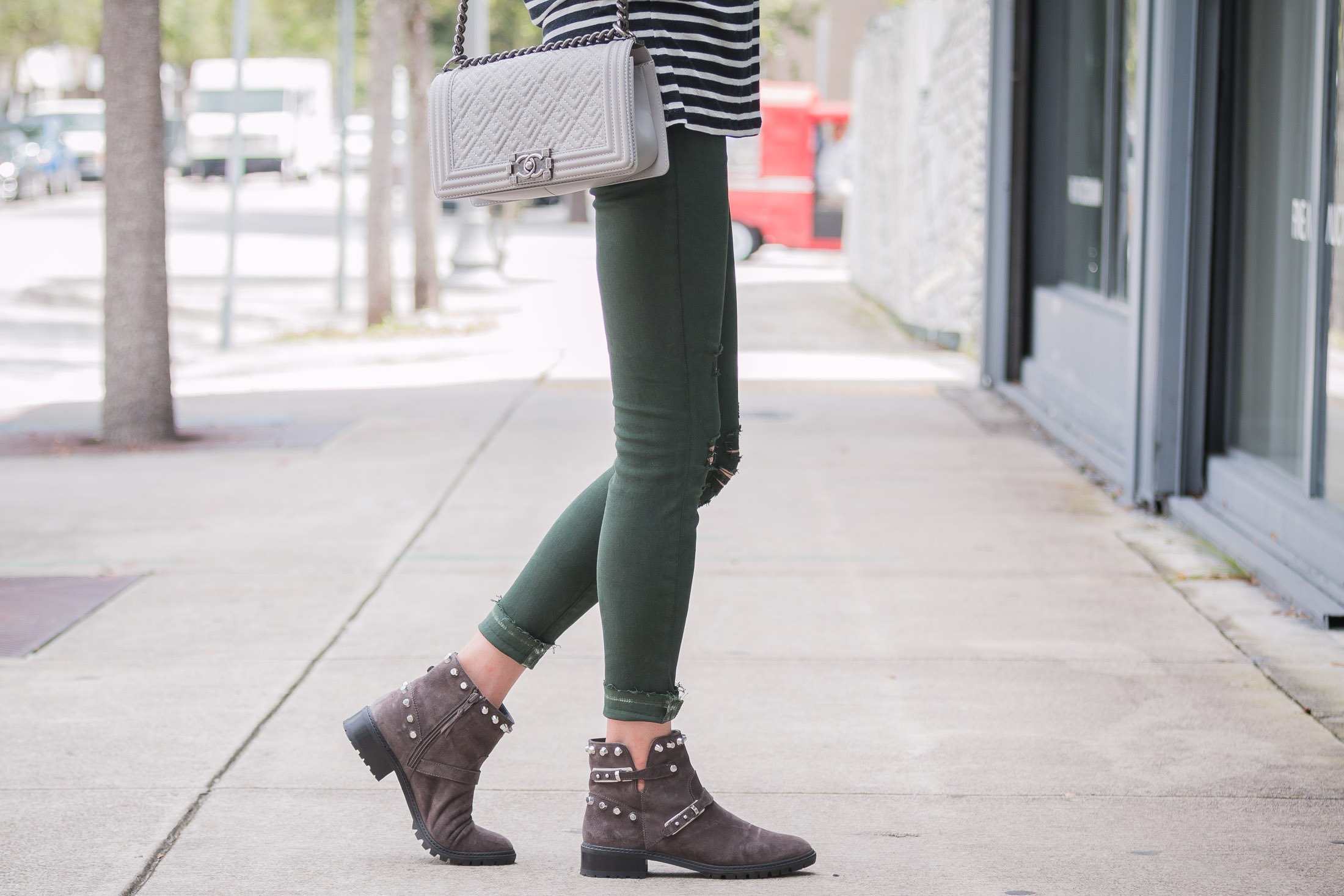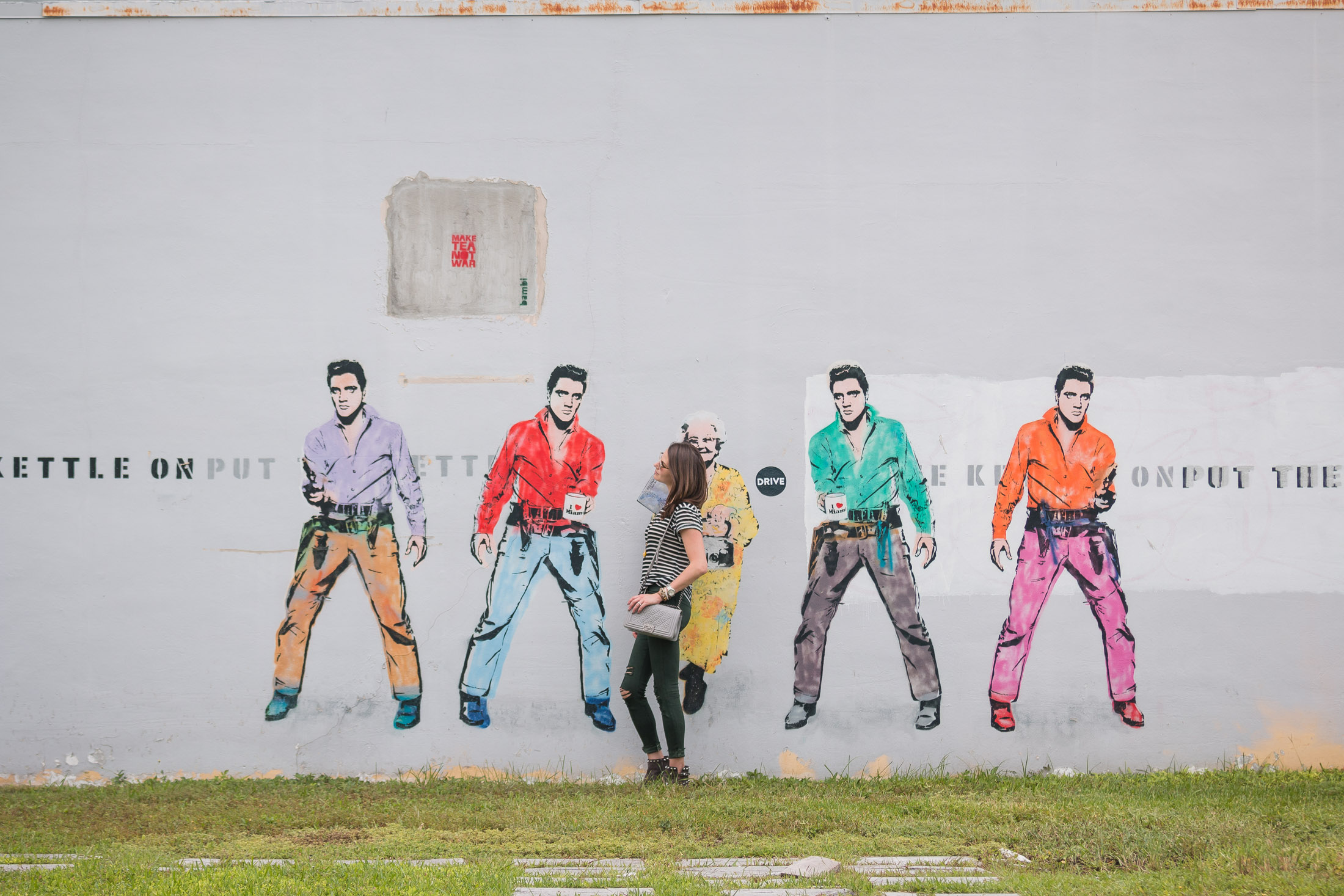 Skinny jeans are my everyday wear when I'm not wearing some sort of short.  Although now that the weather is getting nice in Miami I find myself wearing long jeans everyday when i'm not in my workour gear. I find it really hard to wear dresses during the day since most of the time that I'm home I am on the floor playing with Jake.   However, sometimes I want to look a little more put together and don't want to wear denim.. I have been on the lookout for a pair of army green jeans and I finally found the perfect pair!
This top is super cute and comfortable and it goes with everything (I bought it in Paris). A stripe top should be a staple in your wardrobe because there is something so fresh, young and nautical about it ..
The boots are amazing and I had bought them for our Europe trip and also wore them the entire time we were in Canada.  Because I live in Miami I don't buy boots often.. I highly recommend these- they are comfortable and chic. I can wear them in Miami with shorts and dresses so that I actually feel like I'm dressing for Fall without overheating..
Jeans: J Brand
Top: IRO
Boots:Stuart Weitzman
Bag: (Similar) Rebecca Minkoff
Sunglasses: Oliver Peoples
xo
Jenny