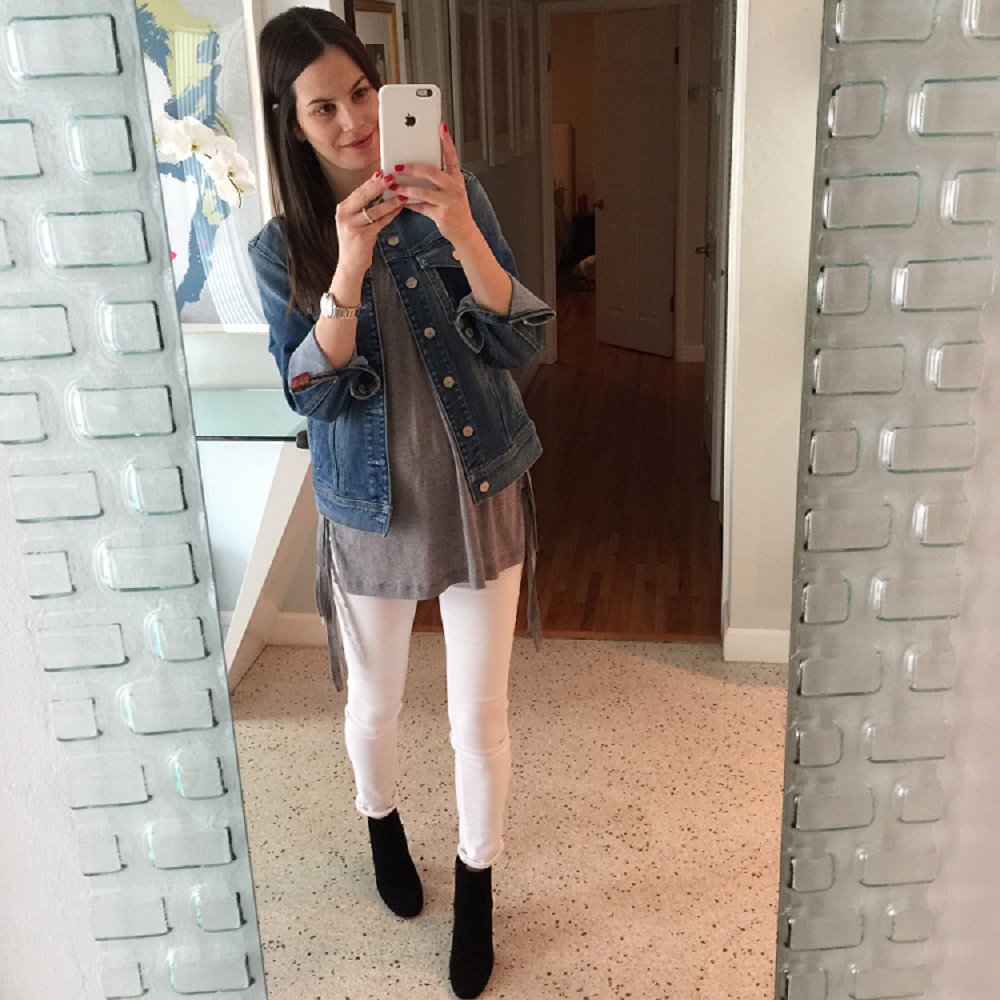 There are so many options when it comes to maternity jeans at so many different price points! When buying maternity clothes I believe that denim is the most important piece because with today's fashion you really don't need to be buying maternity tops.  So my take is spend money on good denim and if you need actual maternity tops opt for H&M type stores at lower price points.
When I was pregnant with Jake I only bought one pair of maternity jeans, but since I have to deal with Zika in Miami- I live in long pants! Of course Yoga pants are my everydays- but when I want to get dressed up I wear maternity jeans.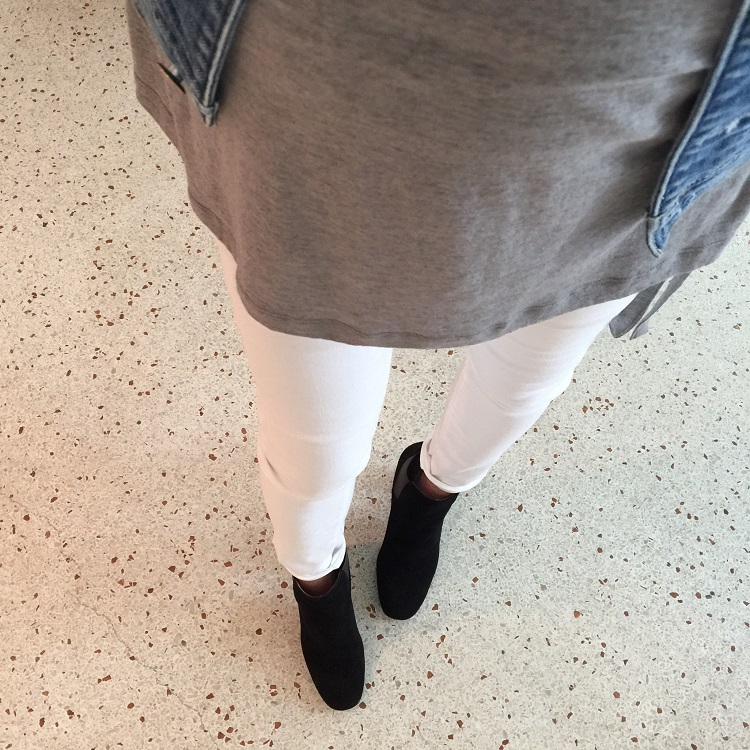 When purchasing the right pair there are two different fits-
1) Denim with high waist belly band- highly reccomend this because it will fit throughout entire pregnancy.
2) Denim that has the stretch on the sides (elastic belly panels)
I personally love them both for different styling reasons. The long belly band jeans are good for when you don't want to tuck in a top and I feel like it makes your belly look tighter. They are also a lot more comfortable and you don't feel like they are cutting your stomach.
The low rise jeans are great for showing off that belly and half tucking tops in. In this picture I am wearing the AG Jeans with the belly band and I get complemented each time I wear them! In all of my maternity jeans I am the same size as I am in regular jeans.. Shop some of my favorite maternity jeans here:
My Outfit:
Top: Helmut Lang (i'm wearing an xs) or this for less 
Denim Jacket: Seven (i'm wearing an xs) or this for less 
Jeans: AG (wearing a 25)
Booties: Iro or I love these for less
xo
Jenny