Hope everyone had a nice weekend! It's sure great to be back in Miami!
MOST PEOPLE own jean shorts but not everyone owns the perfect pair..I have a million pairs- but the Rag and Bone boyfriend short is my all time favorite for the following reasons..
1. I can dress them up with a pair of heels
2. I CAN sit on the floor with Jake and not have to be paranoid that they are too short
3. I CAN wear them from the beach to dinner
They are the most versatile pair of denim shorts I own..I have styled this short from a 28 year old to a 46 year old.
Next week I will show you how I style them in three totally different looks..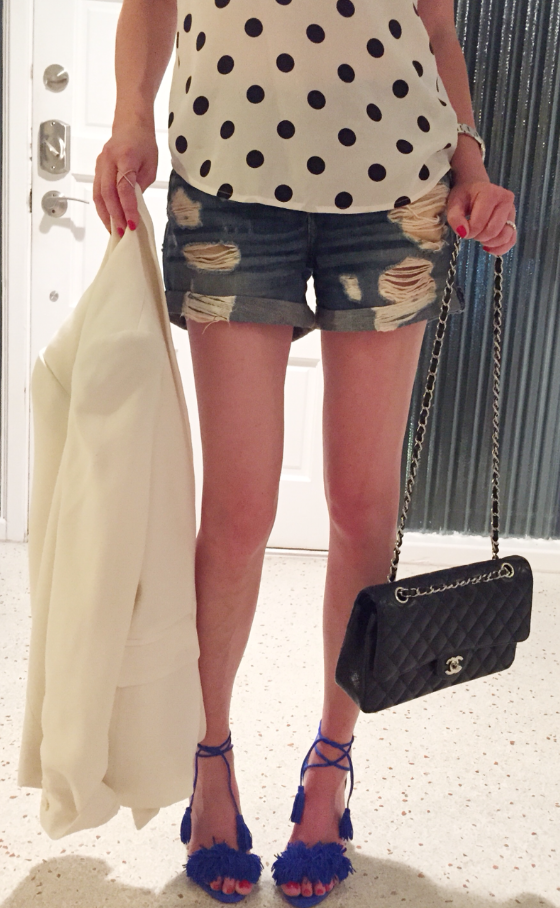 xoxo
Jenny