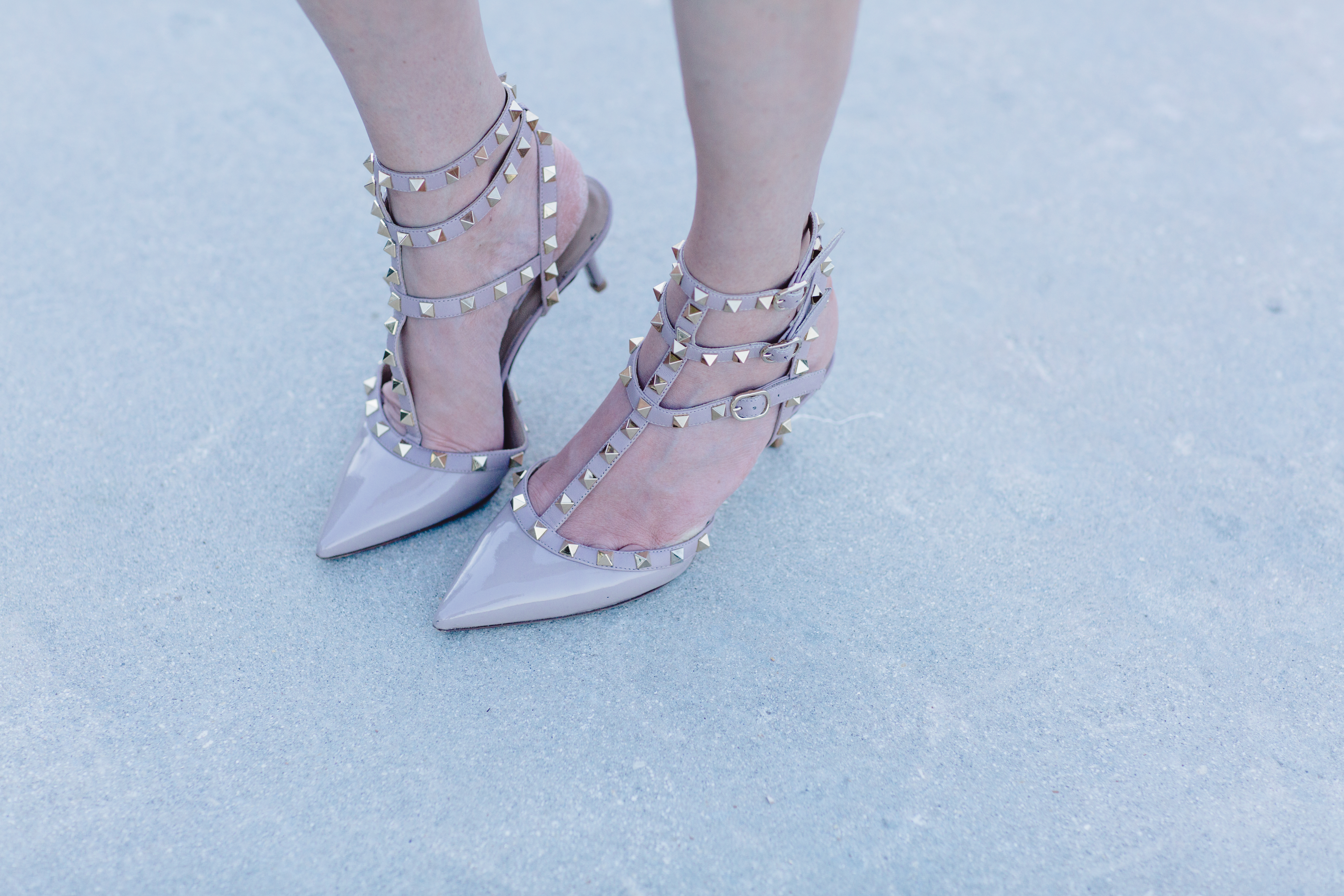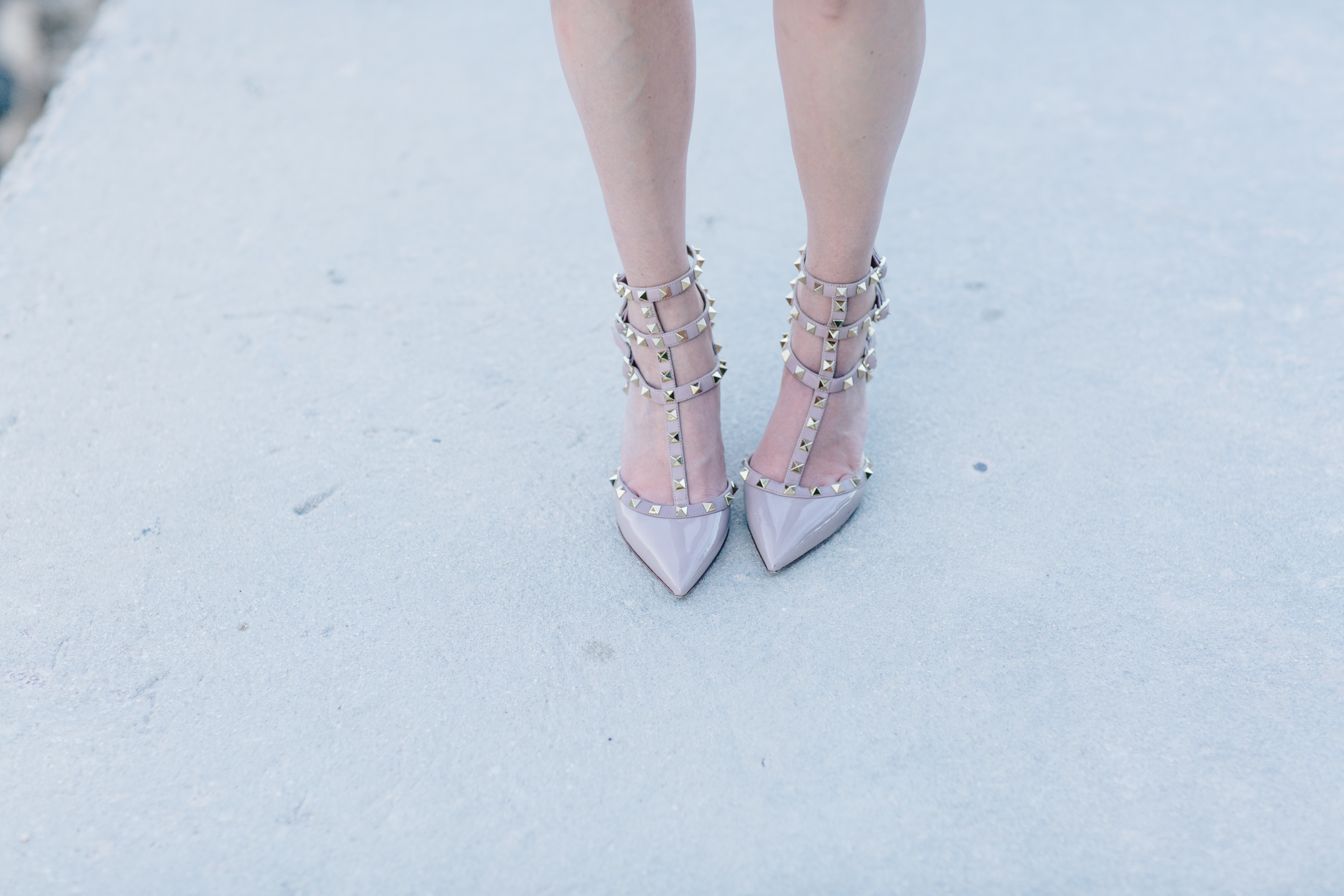 I have never really been a fan of the kitten heel, but while I was pregnant I had two weddings to attend and I couldn't wear high heels for many reasons- one being that I was in serious back pain! I also didn't want to lose my balance and topple over! So I ventured on over to the kitten heel and bought the Valentino Rockstuds. I love them and can actually walk miles in them, and I know that when I wear these out I won't be complaining about how my feet hurt! These will be traveling to Europe with us…
These shoes are a staple in my closet and I wear them with anything from dresses to boyfriend jeans to denim shorts.. As you can see this shoe is very versatile!
Below I linked similar options that are budget-friendly and don't look old ladyish. To avoid buying a pair that looks "old lady" it's best to buy a pair that is open in the middle, like the examples below that are budget friendly..
Hope to see you rocking your comfy kitten heels!
xo
Jenny