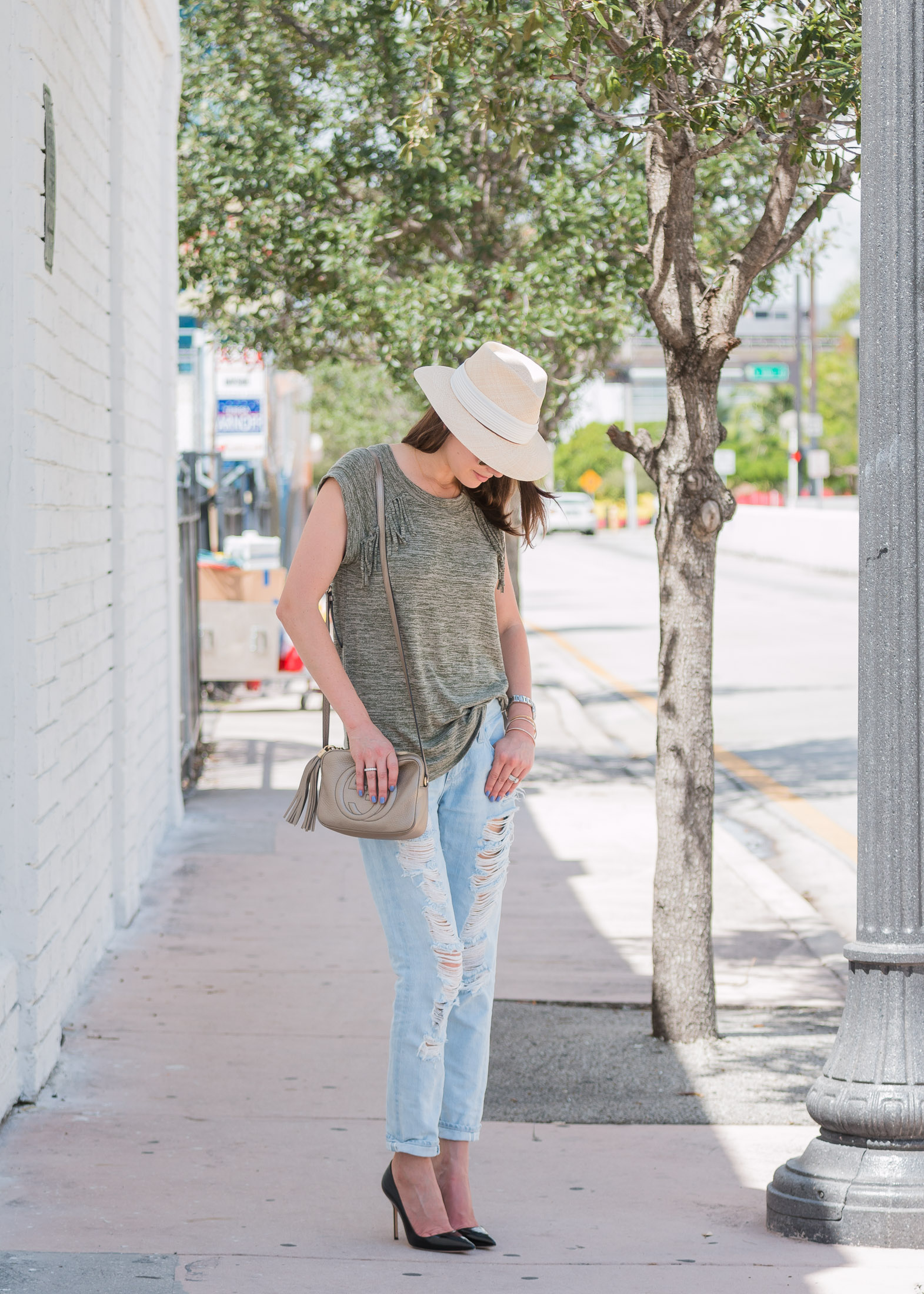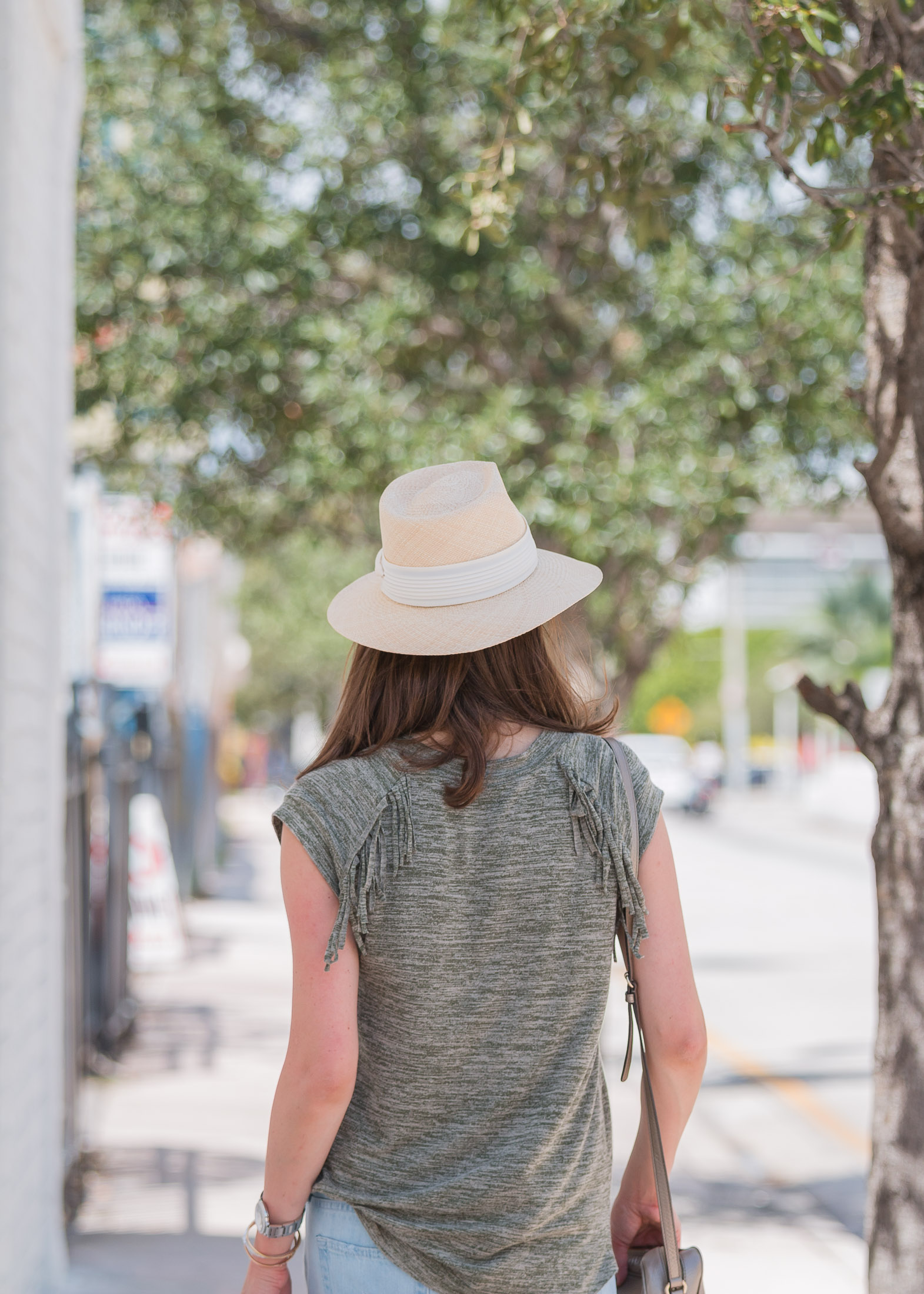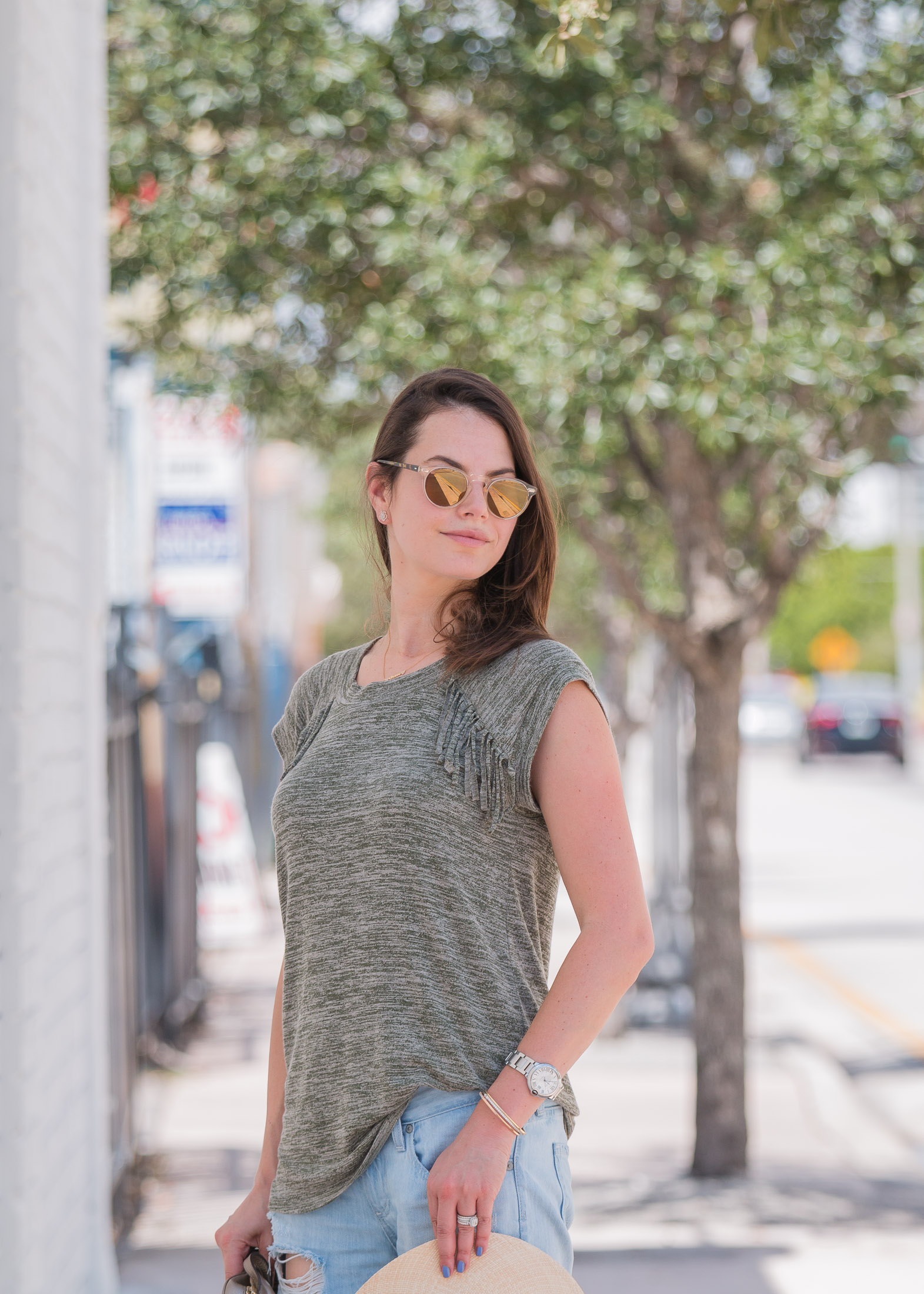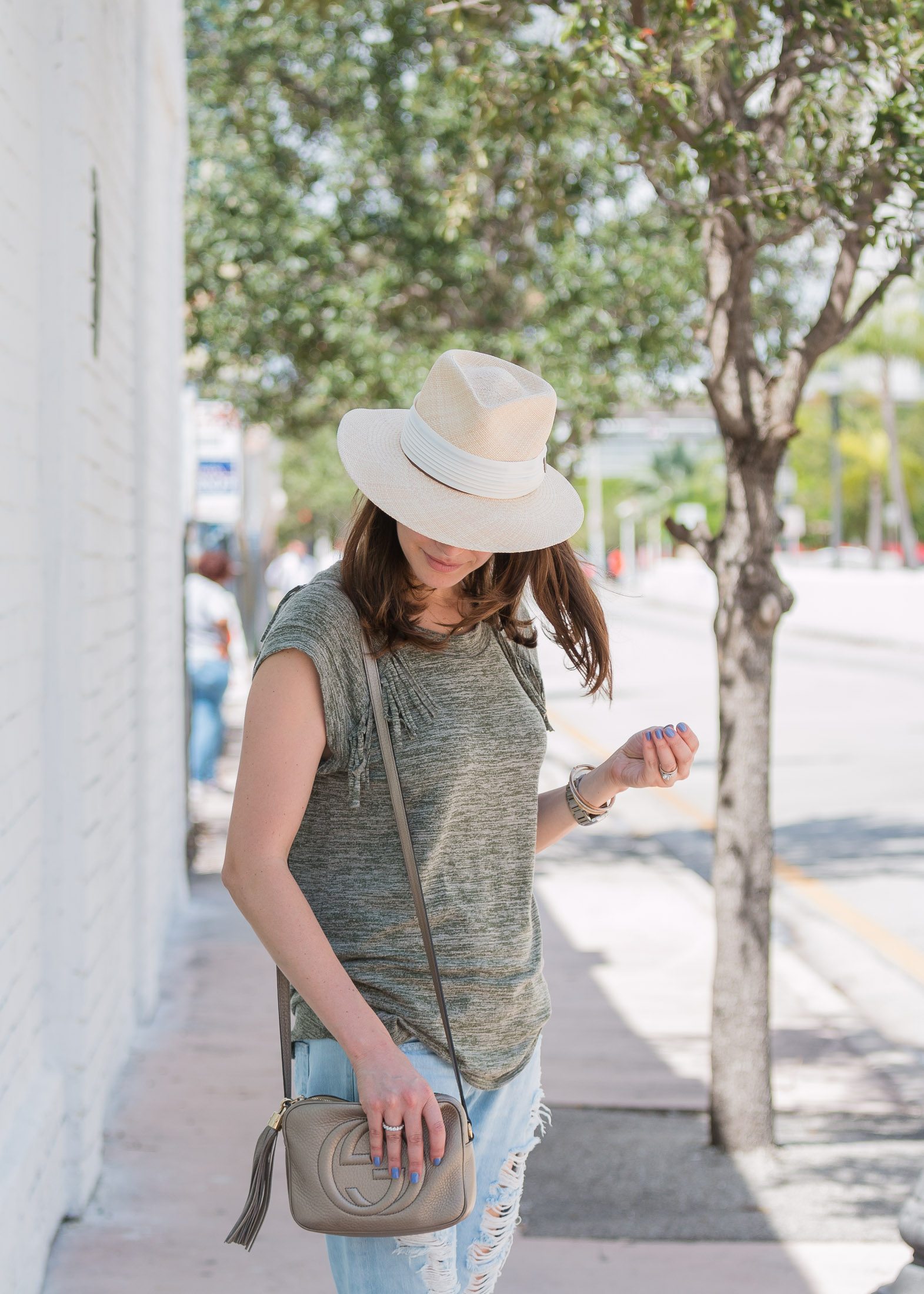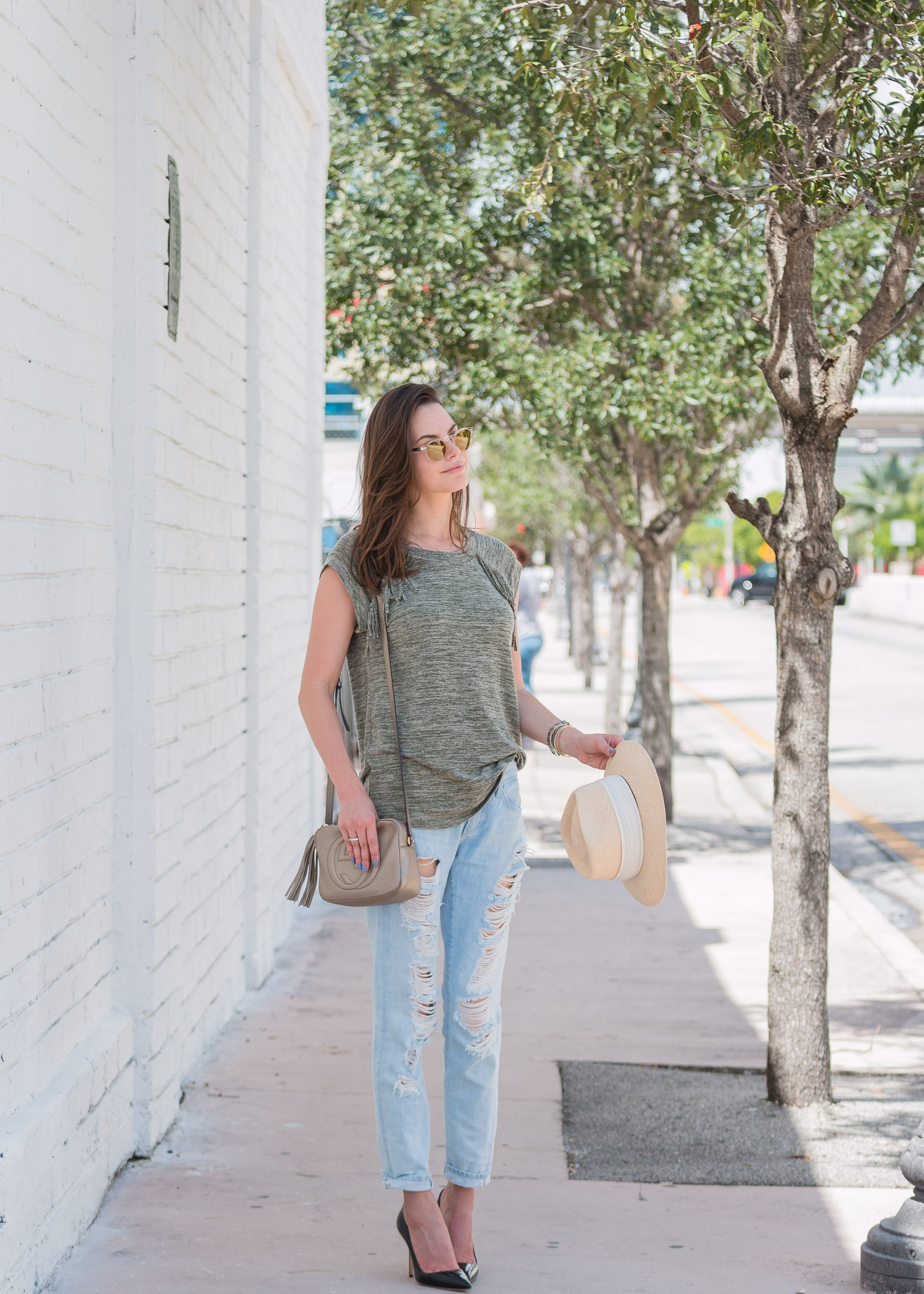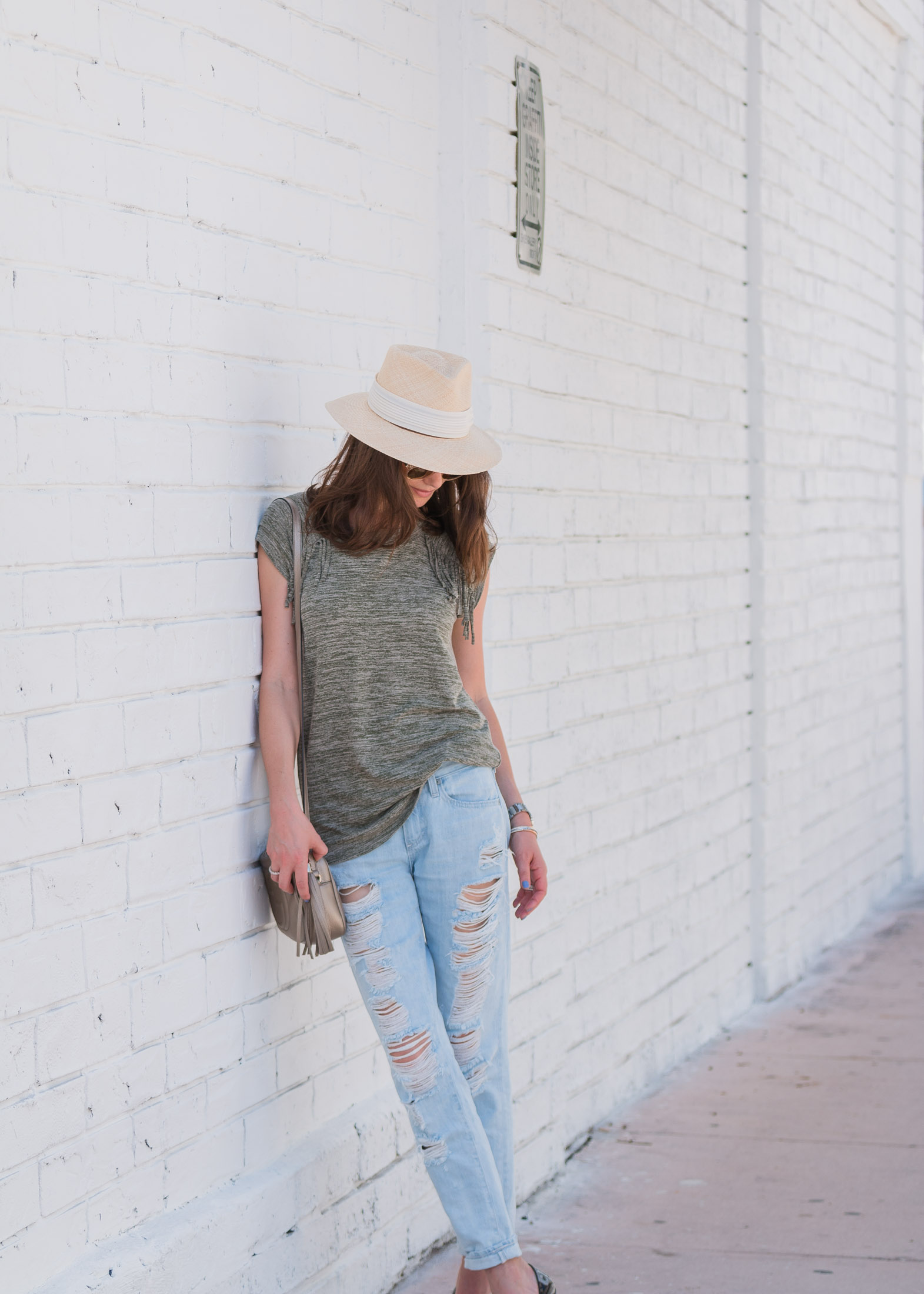 As I mentioned in a previous post fringe is very in at the moment. I have seen it everywhere from dresses, to skirts, to jackets, to tees, to sweaters, to bags and finally to accessories and shoes. Pictured I am wearing a tee from Scoop that I feel in love with. Since I live in t-shirts and jeans I thought this tee just looked so different and has the fringe in a subtle way. I can dress this up with heels as pictured or pair it with shorts and gladiator sandals. This is a piece that will be traveling so Europe with us, since it can be dressed up and worn with a leather jacket..
Fringe is on of my favorite fall fashion trends and can spice up your outfit, while it's still easy to blend into any outfit. When wearing fringe just be sure to not wear too much fringe! Pick one focal point to show your fringe- for example, pictured above I chose my top with fringe.
The fringe look is very versatile and can be worn from the office to out with friends to a concert. It gives you that bohemian touch.
Below find some of my favorite fringe tops:
xo
Jenny