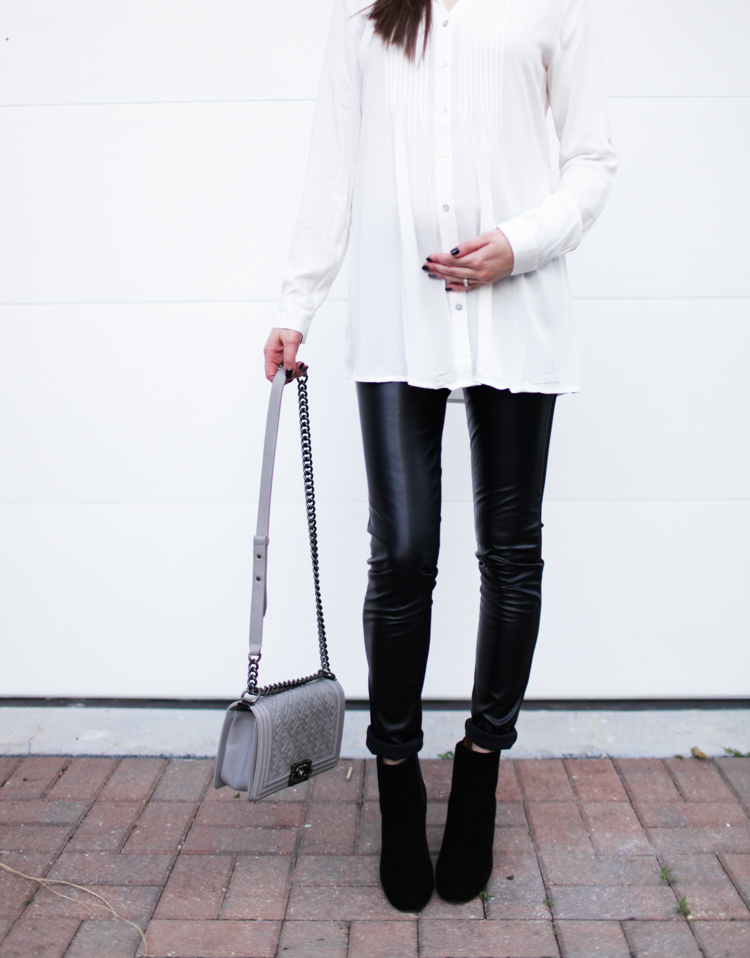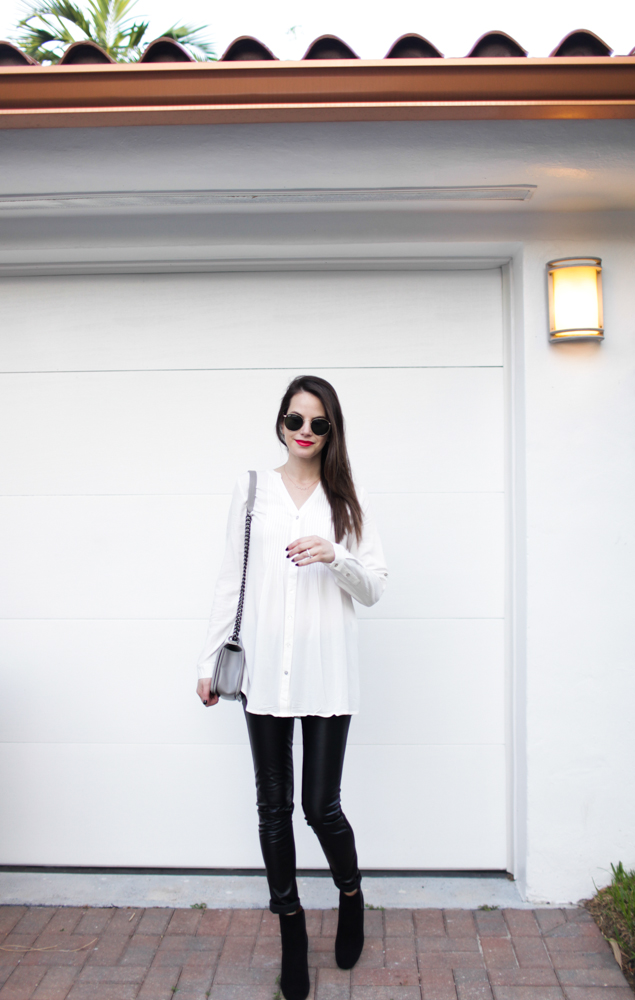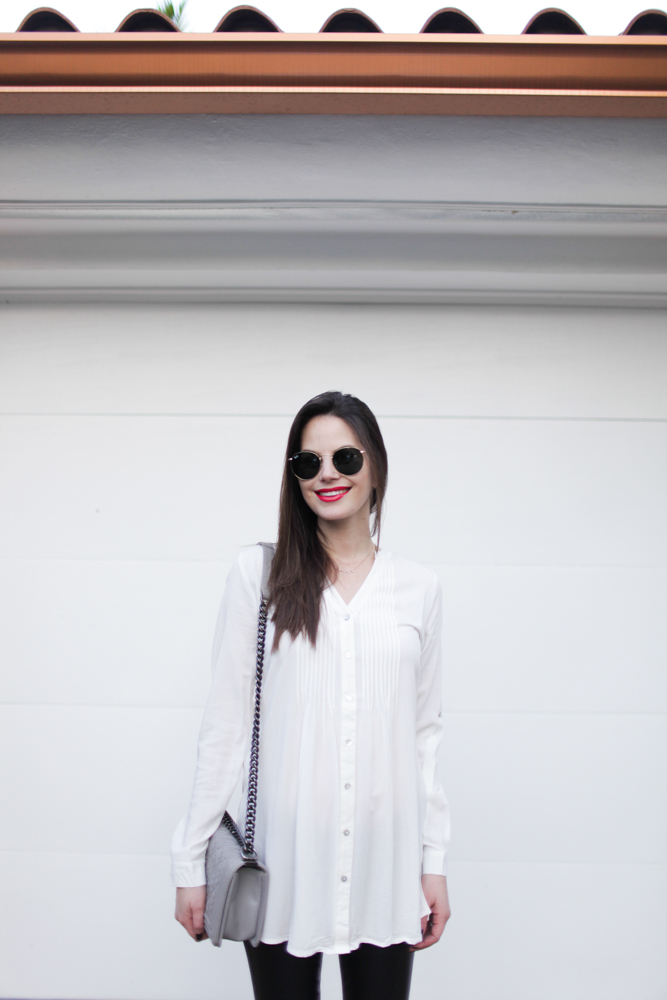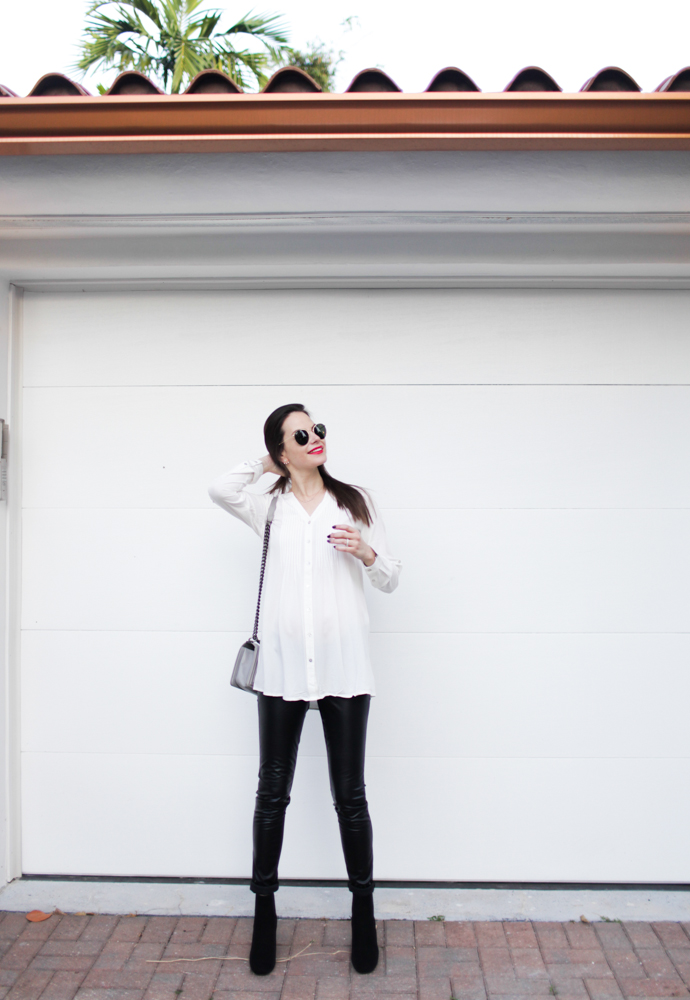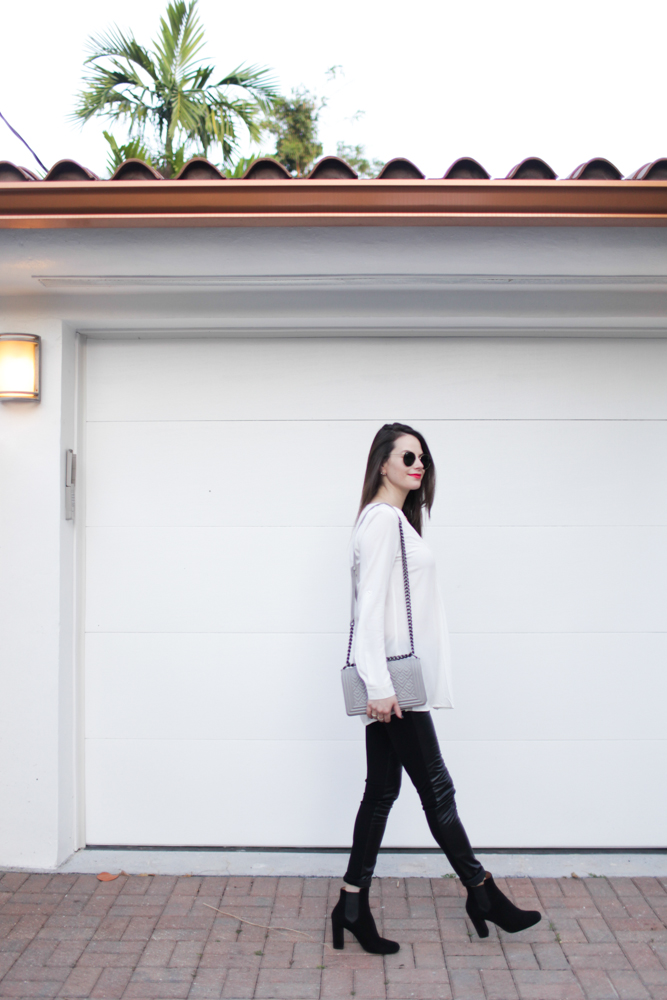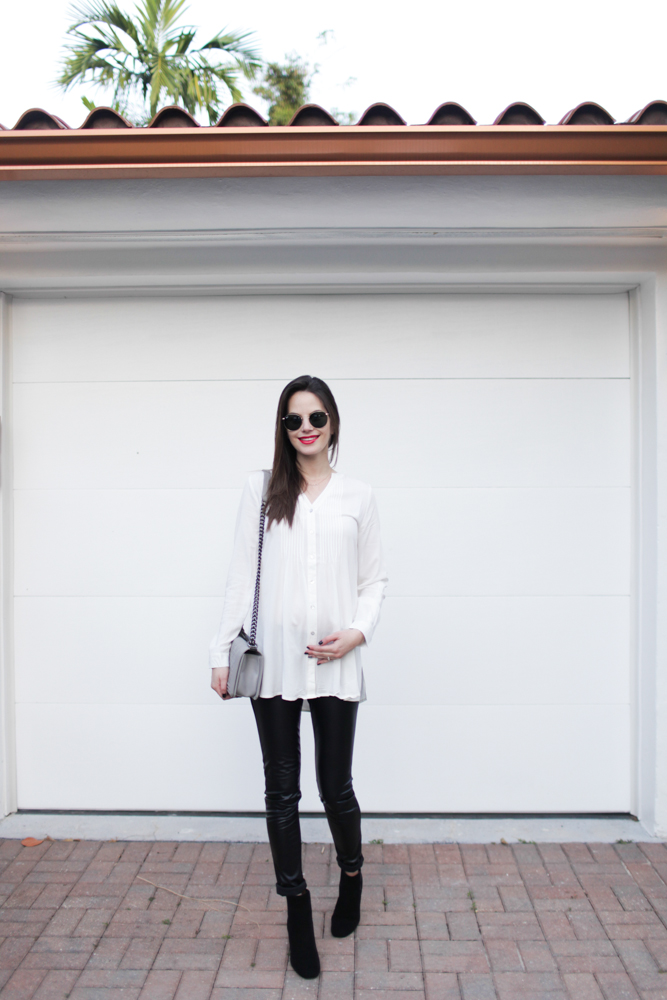 Hi Guys!
Hope you had a fabulous weekend! We were in Dallas celebrating a wedding that was TOO much fun! It's always so nice to go home and have something exciting to celebrate. It was really cool to be back at the hotel where Chase and I got married almost five years ago – brought back great memories.
Anyways back to these AMAZING affordable leggings by Seraphine Maternity – they are $75 and so comfortable.  I am in love with the brand Seraphine, I feel like they have such amazing pieces that are affordable and wearable – the perfect combo.
This top doesn't even look maternity – I can't wait to style it with jeans next – it's super flattering and what I love most about it is that it's a thickish material so you can't see through the top, which is really important when wearing it with maternity jeans. You can wear it with sneakers or heels.
If you have been paying attention to what's in (style wise) you will have noticed that leather leggings are so in for Winter/Spring!  However they can be super pricey.  These are the perfect leggings that will get me thru my pregnancy and I love the material. They are stretchy enough to fit for the next five months.  The leggings look a lot more expensive than what they are, so if you are preggers I really encourage you to purchase these, you will love them!  Also – if you have any specific styling questions don't ever hesitate to email me directly at jenny@wearitwellmiami.com.
Check out http://www.seraphine.com/us/ 🙂
Top: Seraphine
Bottom: Seraphine
Boots (similar): Sam Edelman
Bag: Chanel
Sunglasses: Ray Ban
xo
Jenny