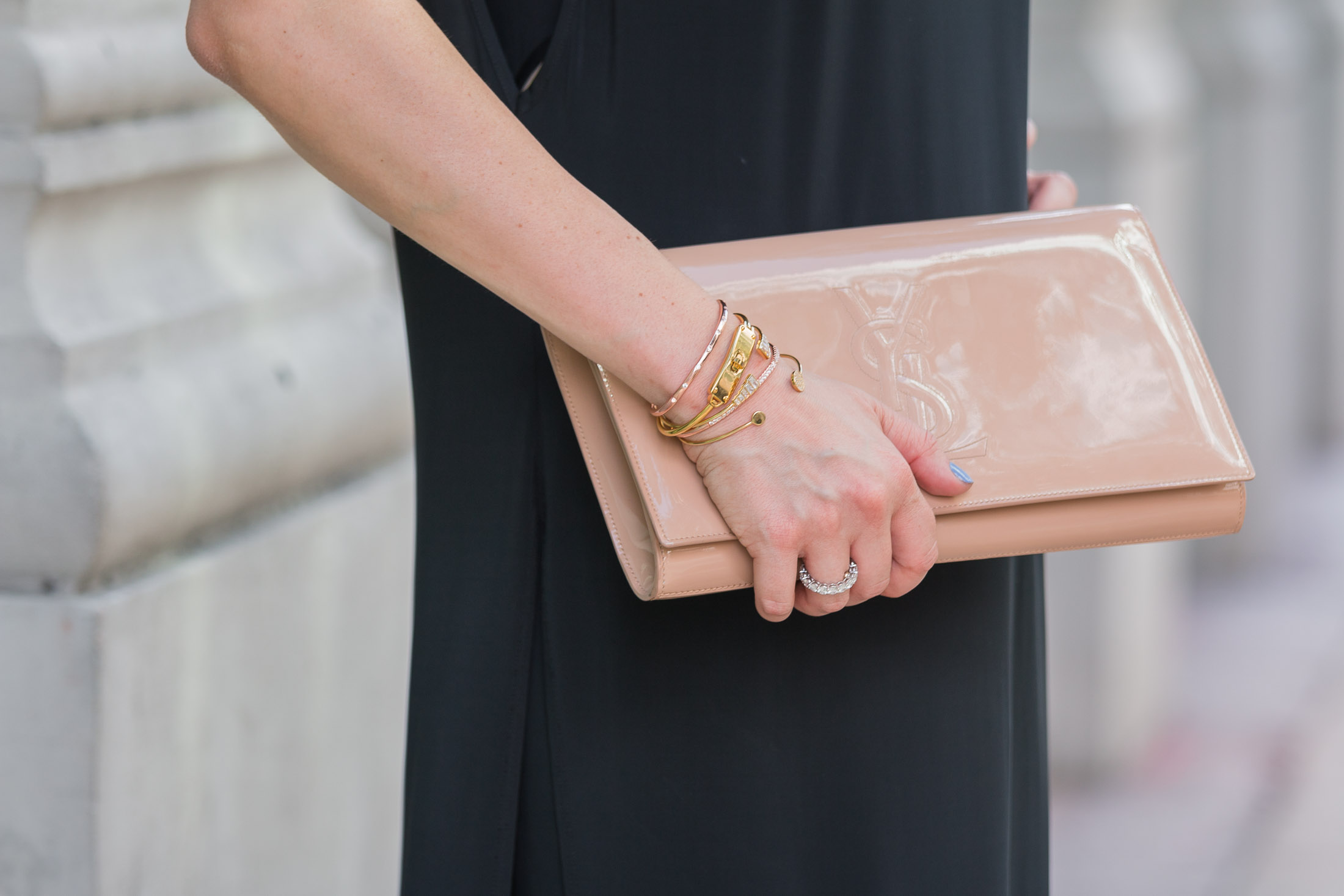 I can't emphasize enough how important it is to accessorize – especially if you are wearing something plain! Accessorizing provides a key spark to your outfit and can change a basic look into something more alive.. Currently I'm loving my arm party from Lola James, because it is so versatile.. You can wear it separately or all together.. Army party pairs with everything from boyfriend jeans and a t-shirt to a cocktail dress. It looks very elegant and chic and is super dainty. You can never have too many- just stack away. To shop for the pictured arm party head over to www.lolajamesjewlery.com and use promo code miamistyle15 to receive 15% off site-wide through September 30th.
The style names I'm wearing are: Luxe, Catch, Set in Stone, Loveable, and Fitz.
Speaking of Lola James, I also never take off my mini me necklaces that say "Jake" & "Chase." I love that they are always with me even when we are apart. The diamond "Chase" necklace just adds that perfect extra amount of sparkle. Take advantage of the site-wide code and wear your special someone's name right close to your heart.
This nude bag is from YSL and what I love most about it is that it goes with everything! Such a staple for everyones' wardrobe. It of course doesn't have to be YSL- but I do love patent leather as it gives it a fresh look.
See below pictures of some of my favorite nude clutches:
Happy accessorizing!
xo
Jenny