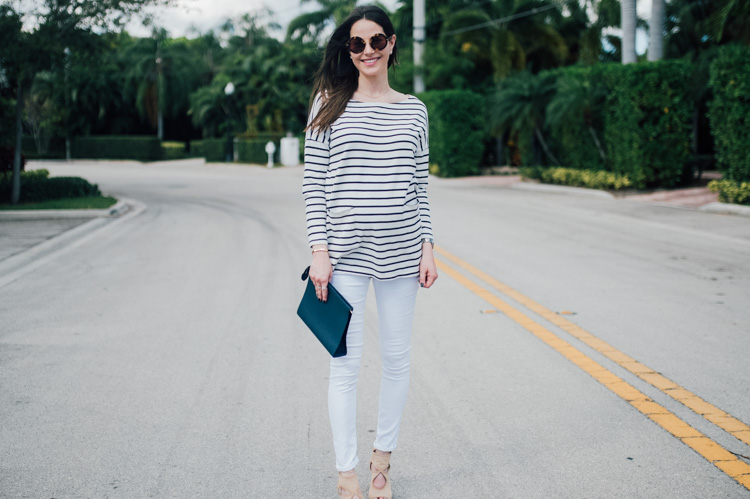 Hi Guys!
Hope you all had a fabulous week! I went to my 33 week check-up appointment yesterday and everything is good, BUT I gained 7 pounds in just 3 weeks! I think it didn't help that we ate at the Palm the night before. I spoke to my doctor about the significant weight gain and he saw in my chart that I am at the exact weight now that I was with carrying Jake at the same time so he's not concerned. I think so far I have gained around 26 pounds- with Jake I gained a total of 24 pounds but I also started this pregnancy a lot thinner.
I know it's okay to gain weight when you're preggers but it's definitely hard to see the scale climb up at each appointment. I just keep on telling myself that I want a healthy, chubby baby! Her head is down so she's in a perfect position! I ended up going to 41 weeks with Jake so we'll see when this baby wants to make her debut. I go back in two weeks to check for Group B Strep and I need to remember to get the whooping cough shot. I can't believe how close it's getting! We are so excited…
Anyways I wanted to share my top stripe tops with you all for today's post. To style a stripe top either pair it with a more casual heel/sandal or sneakers.
Stripe tops are so cute and, contrary to what people believe, they can be super-flattering even though people may think it makes you look larger. I don't think it actually does. You just need to find the right type of top. I wanted to share different styles that I'm loving at the moment! What's nice about a stripe top is that it gives your outfit that nautical feel but you can dress up or down. For the maternity options I'm sharing a more boxy top, long tank perfect for layering, sporty 3/4 top and an off-the-shoulder and for non-maternity I'm sharing a long sleeve casual tee, button down that ties around the waist, off-the-shoulder, back-button top and stripe ruffles.
Maternity Fav Stripe Tops:

Non Maternity Fav Stripe Tops:

xo
Jenny