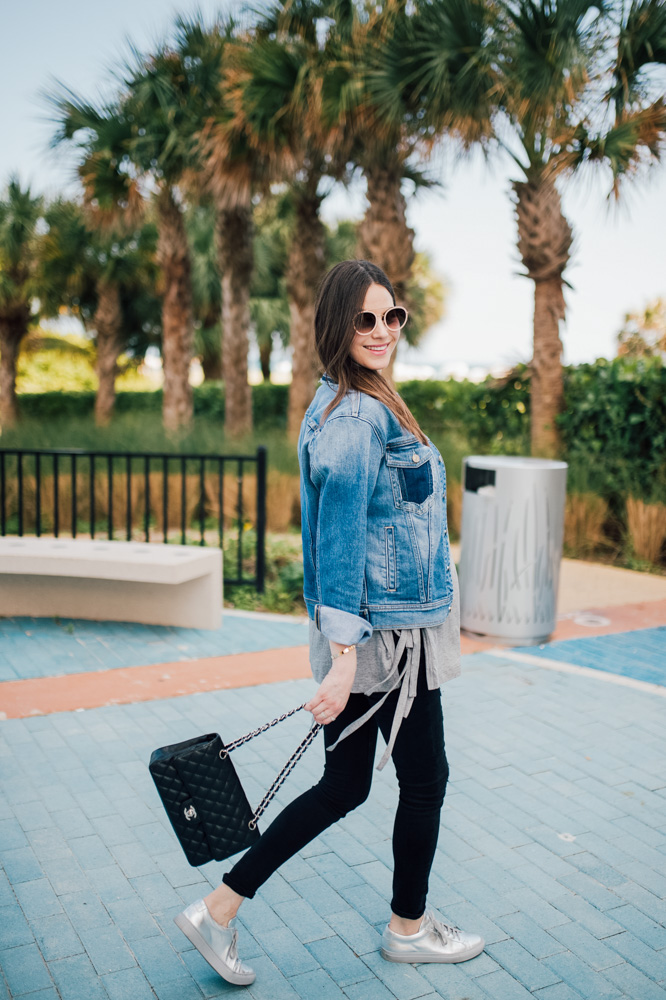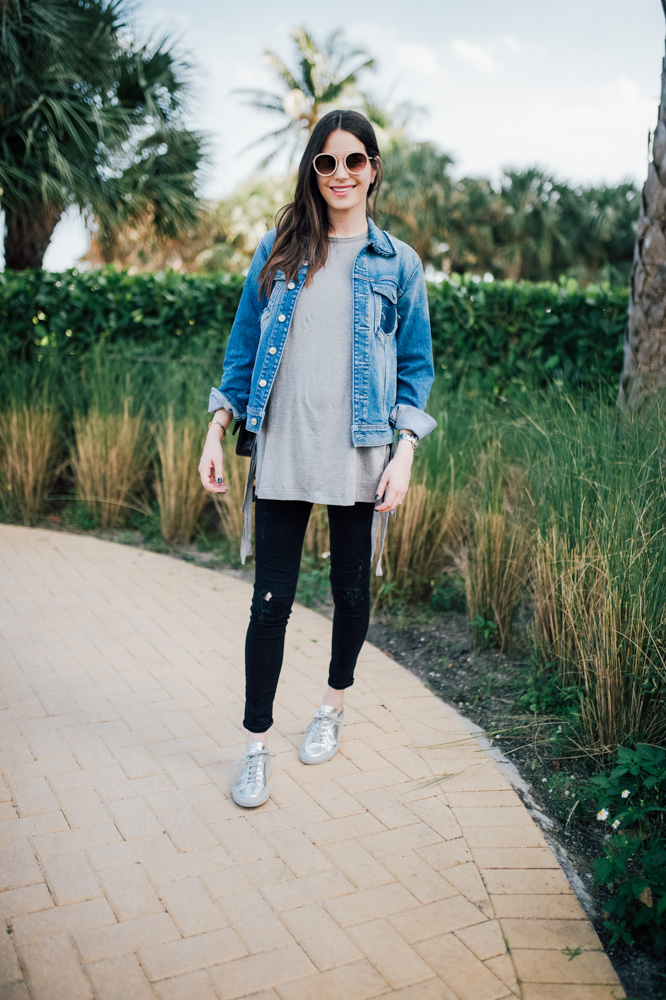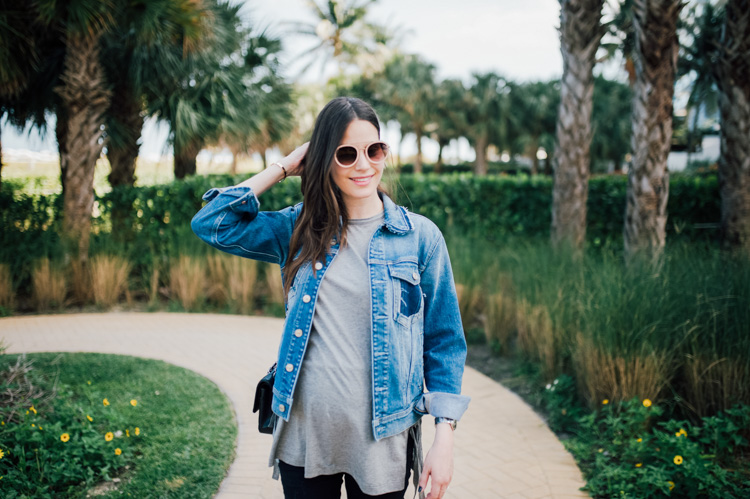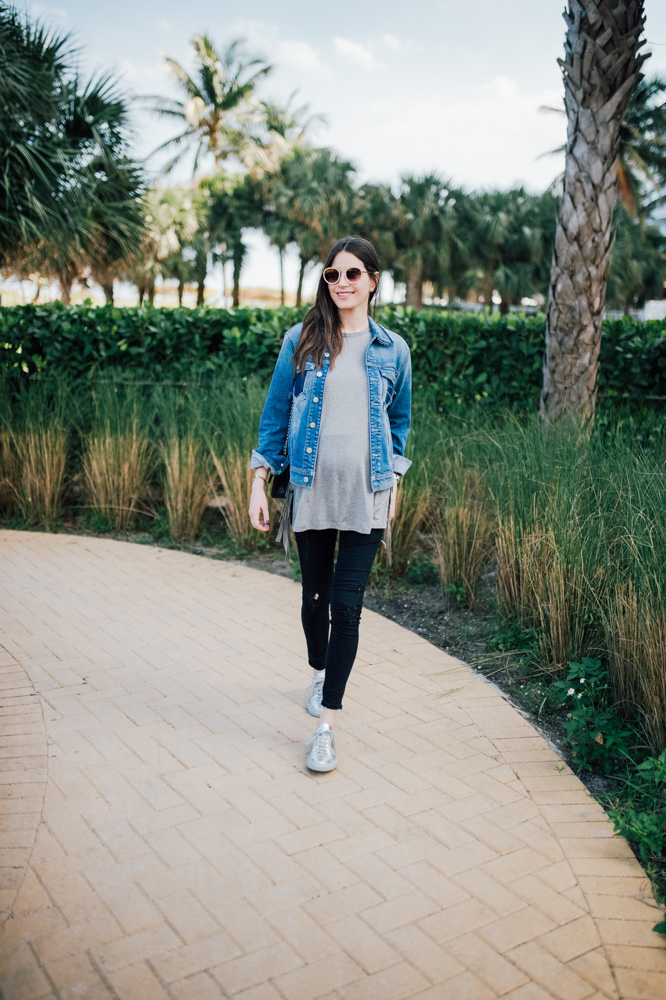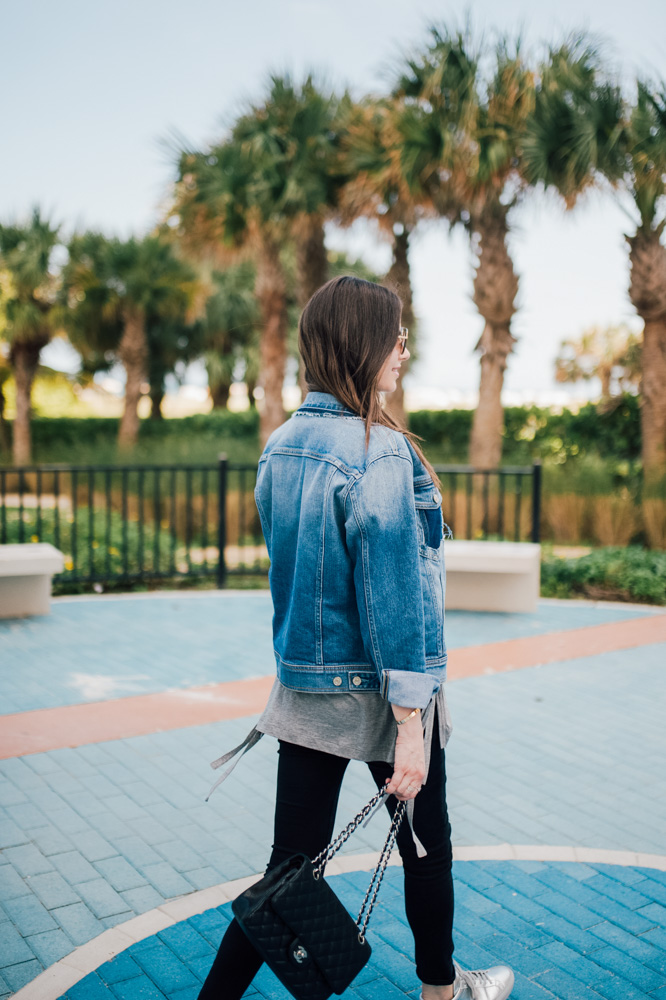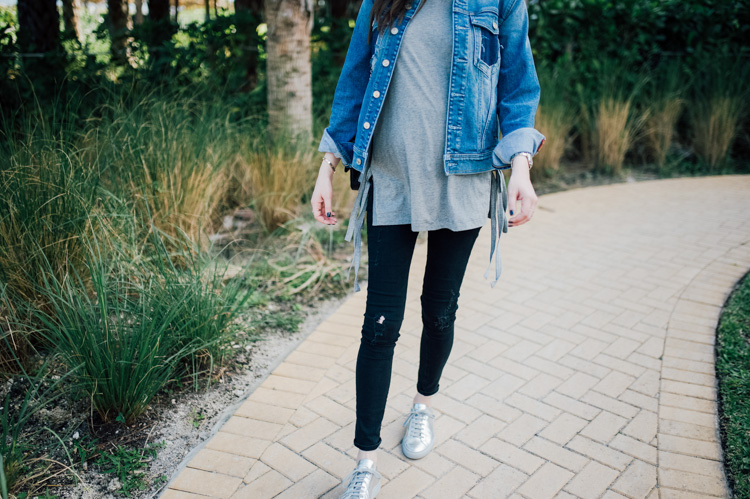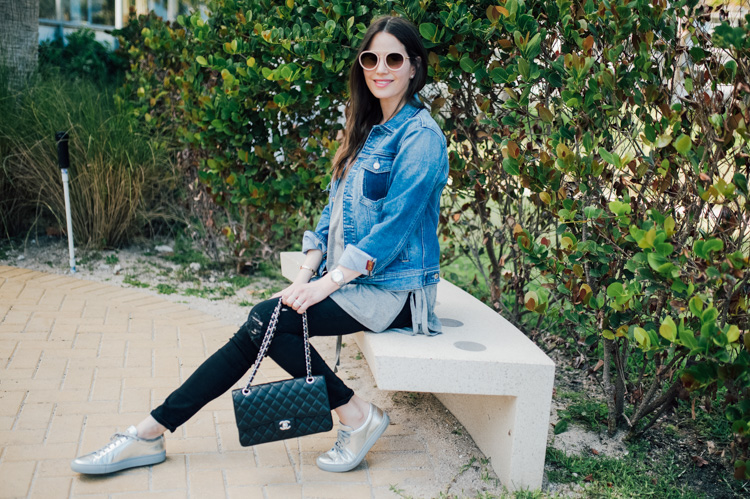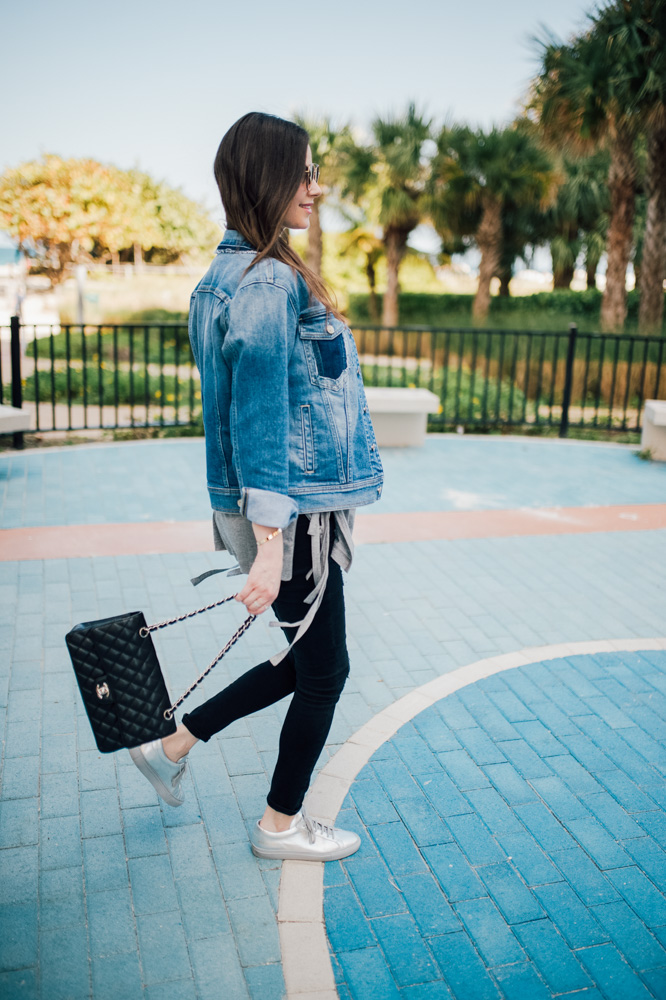 Hi Guys!
Hope you all have had a wonderful week! The beginning of the week was a little stressful because Chase had a huge trial and he was working super late.. But it was all worth it because his firm won! I actually went to the trial on Monday morning to observe – which was really cool.
I had my 35-week checkup yesterday and I gained three pounds in two weeks which puts me at exactly one pound over what I was weighing when I was pregnant with Jake. The doc took the swab for the Group B Stress infection which was super fast and not painful and then he checked for heartbeat and blood pressure … the usual. I got the Whooping Cough shot because you're supposed to get it I believe from 30-36 weeks. So everything is going well – I'm just starting to feel slightly uncomfortable and large!  Of course the doctor has no idea when I'll have this baby.. I am hoping for 38.5- 39 weeks!
Anyways onto the outfit – I am obsessed with this top from Helmut Lang with the open sides, I clearly can't show the sides since my high-waist maternity jeans and belly aren't the most flattering at the moment. BUT after I have this baby girl I'll be wearing this top NON stop. I'm obsessed because it's sexy yet reserved at the same time .. because it's a high neck more of a tunic tee. It's a little on the on the pricey side but I have already worn it about five times and plan on wearing it so much more! I paired it with my black maternity jeans and silver Common Projects along with my over-sized denim jacket.
If you haven't found a denim jacket I highly recommend this one from Seven Jeans. Yes it's pricey but you can get it for 25% off this weekend at Splendid in Aventura Mall on Saturday from 12-4! Come and see me at the store from 12-2. I'll be showing you my favorite spring pieces and style you in what's flattering for your body type. If you don't live in Miami you can always call the store during the time I'm there.
Shop the look and look for less here:
Top: Heather grey with side slits or similar for less here
Jacket: Denim or this for less 
Bottom: Black maternity or non maternity here
Shoes: Silver sneakers or look for less
Bag: Black classic or this for less
Sunglasses: Pink or for less
Have a great weekend!
xo
Jenny