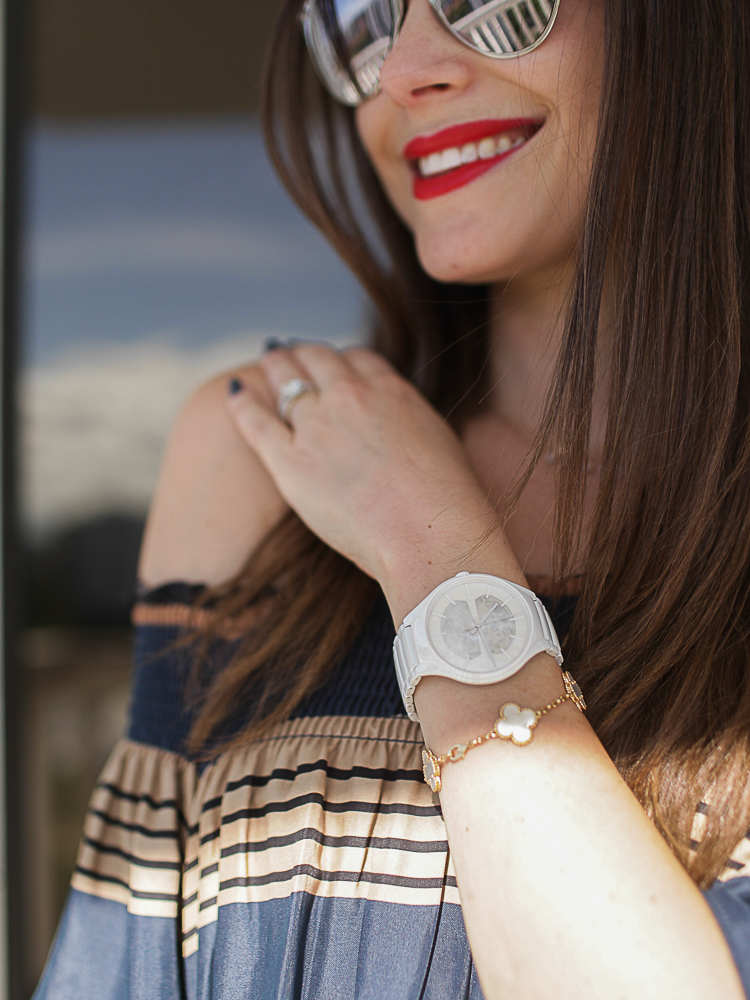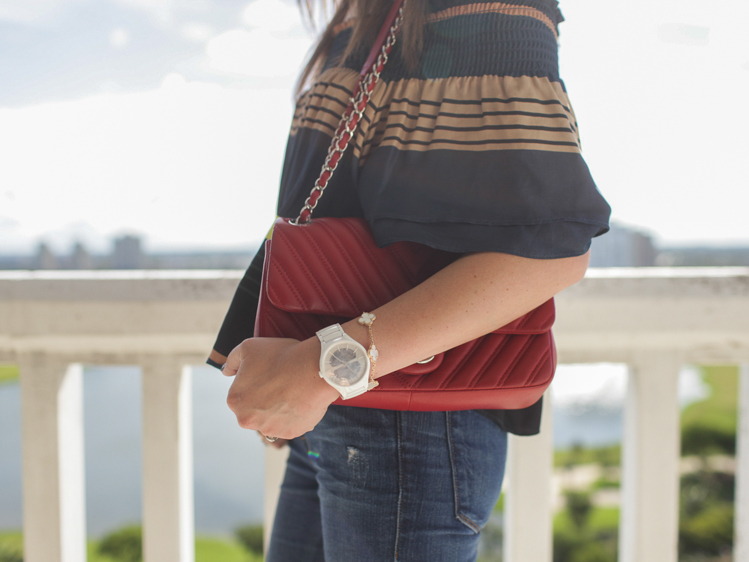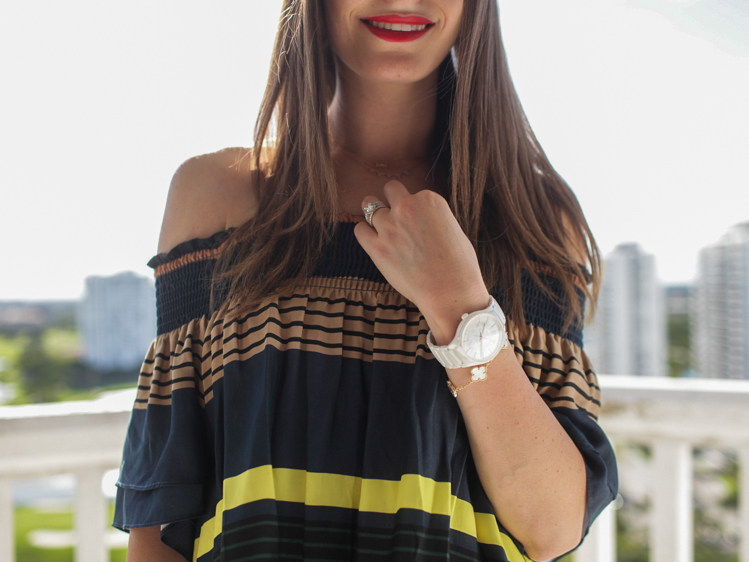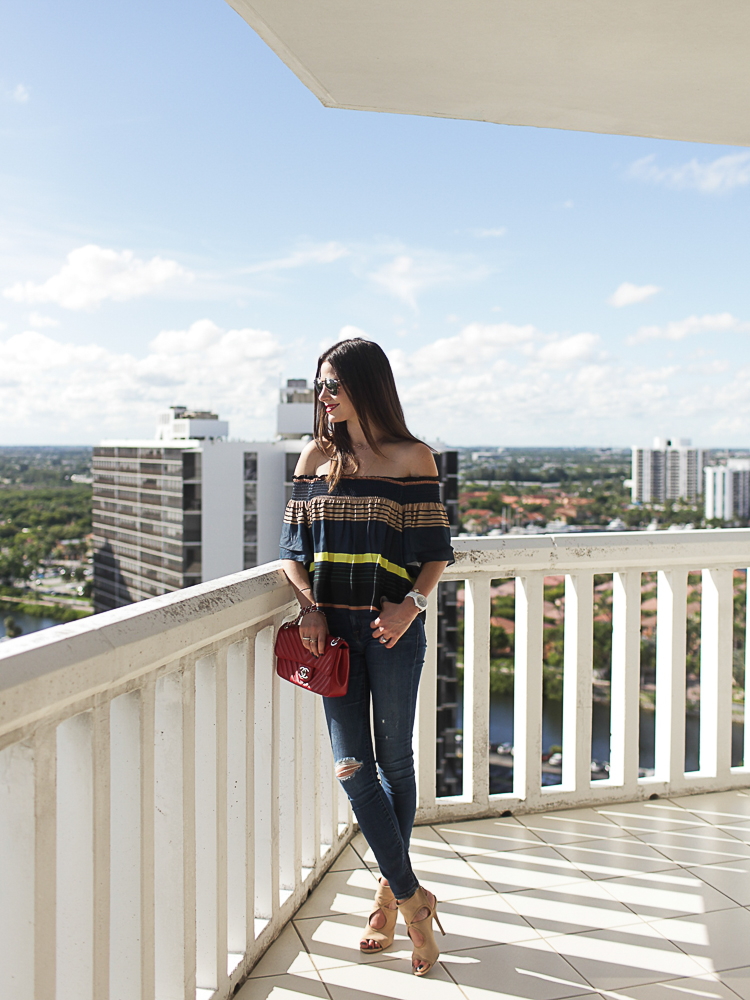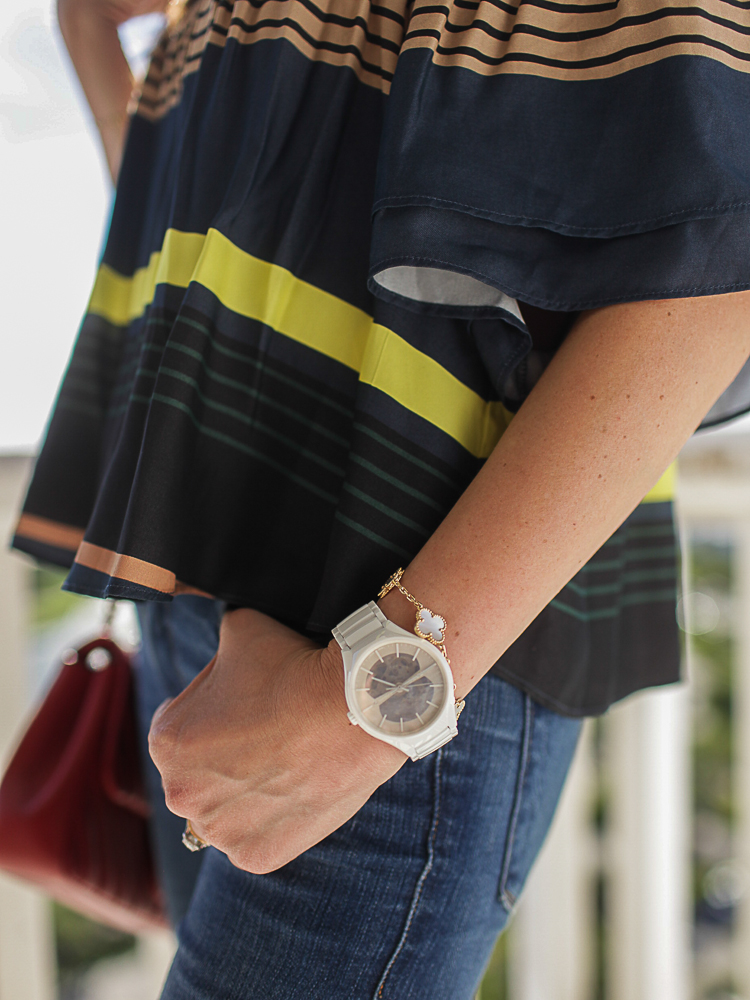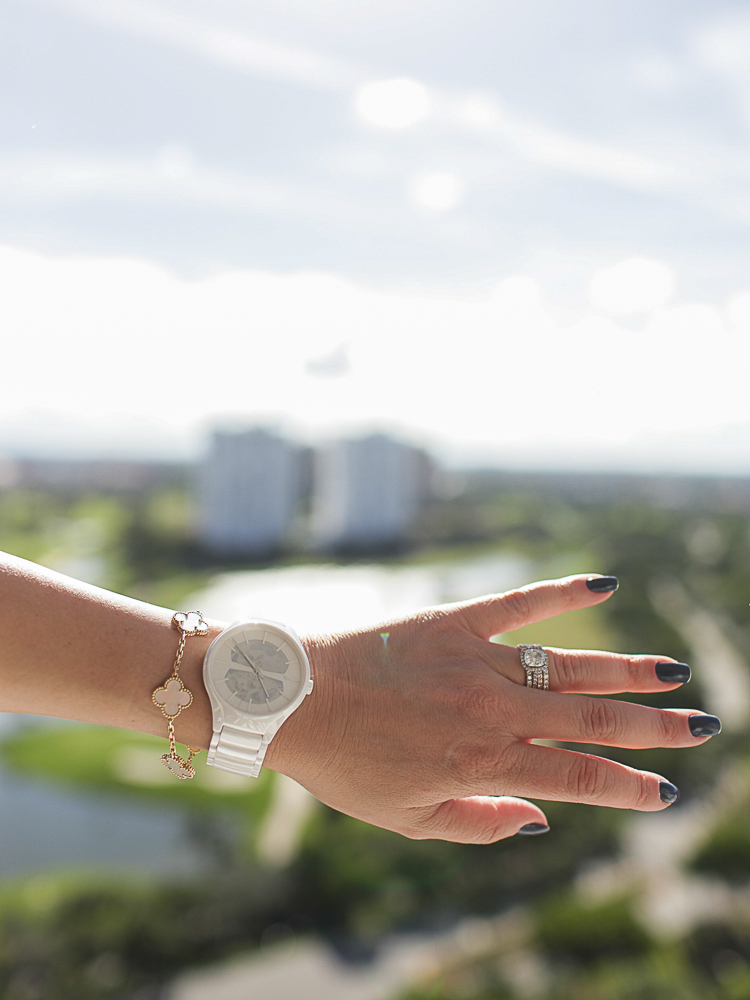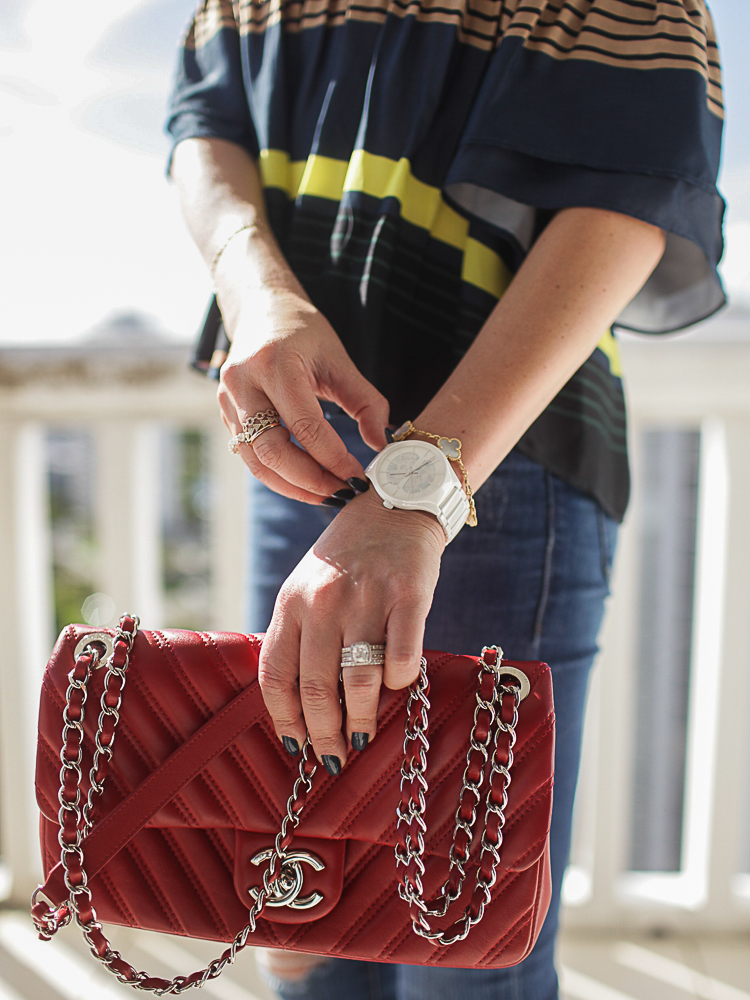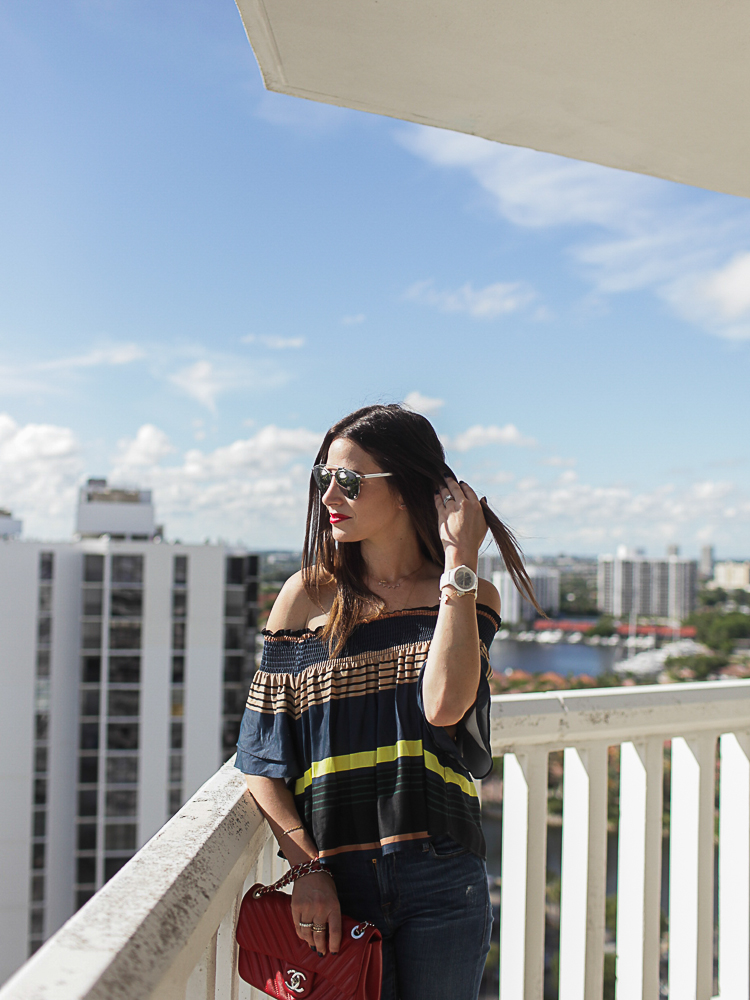 What I love about this gorgeous Swiss Rado True Open Heart watch is that it was so different than anything else I have seen. When I started learning about the characteristics I became that much more in love! When you're searching for a forever watch it's ok to splurge because watches are not things you buy too often. It's important to make sure it's a timeless piece because you don't want to get sick of it. I'm also into bigger statement watches because it becomes the focal point of your outfit and you don't have to think too much about additional accessories.
Styling this Rado watch is effortless. Because of its neutral color, the watch truly goes with everything and is perfect for every occasion – from your everyday athleisure to the more dressy outfit I'm wearing in the photos above. No matter your skin color the watch will definitely pop on your skin.
The watch also comes in a black matte color but I just loved the way the white high tech ceramic watch looked against my skin – and yes, I'm super pale, but it still looks pretty! Aside from its color, the following five attributes drew me to the watch:
1. The dial is made from mother of pearl and the cut-outs in the dial change depending on lighting conditions and angle of view.
2. The watch looks substantial and heavy, but it's surprisingly super light as it's made from ceramic. (Just a fun fact: ceramic is 25% lighter than steel by volume and is the lightest material used in luxury watchmaking.)
3. The watch adapts to your body temperature so it will never feel too cold or too sticky against your skin (there is nothing worse than a watch that sticks to your skin in hot, humid conditions).
4. It's hypoallergenic – meaning it can be worn by anyone with allergies to metal or with sensitive skin.
5. The best part- the Rado watch doesn't scratch so it looks new forever no matter how many times you wear it! So you can type on your computer all day long and accidentally hit your wrist on something and the watch won't scratch.
Please visit the Rado site here:
xo
Jenny