Three pairs of different denim shorts styled:
My obsession with denim shorts is a little crazy- I don't know if it's because I live in Miami and I can wear them all year round, or if I am just most comfortable in shorts. It's the perfect compliment to a fabulous top and shoes.
I find myself wearing denim shorts during the day to meet clients, to meetings, and to date nights.. They are incredibly easy to style and depending on your mood you can wear them with heels or flats.. I probably have five pairs that are in rotation which are from Frame Denim, Top Shop, Current Elliott and Rag and Bone.. See below how I style them!
Pictured I paired the short with a feminine daisy print Topshop cropped top from Nordstrom. You can't see any skin because the shorts are high waisted. My sandals are the Valentino rockstuds which I got on sale from Barney's in the beginning of the summer. These shoes really sass up my entire outfit:) Click below to view my look and purchase similar options.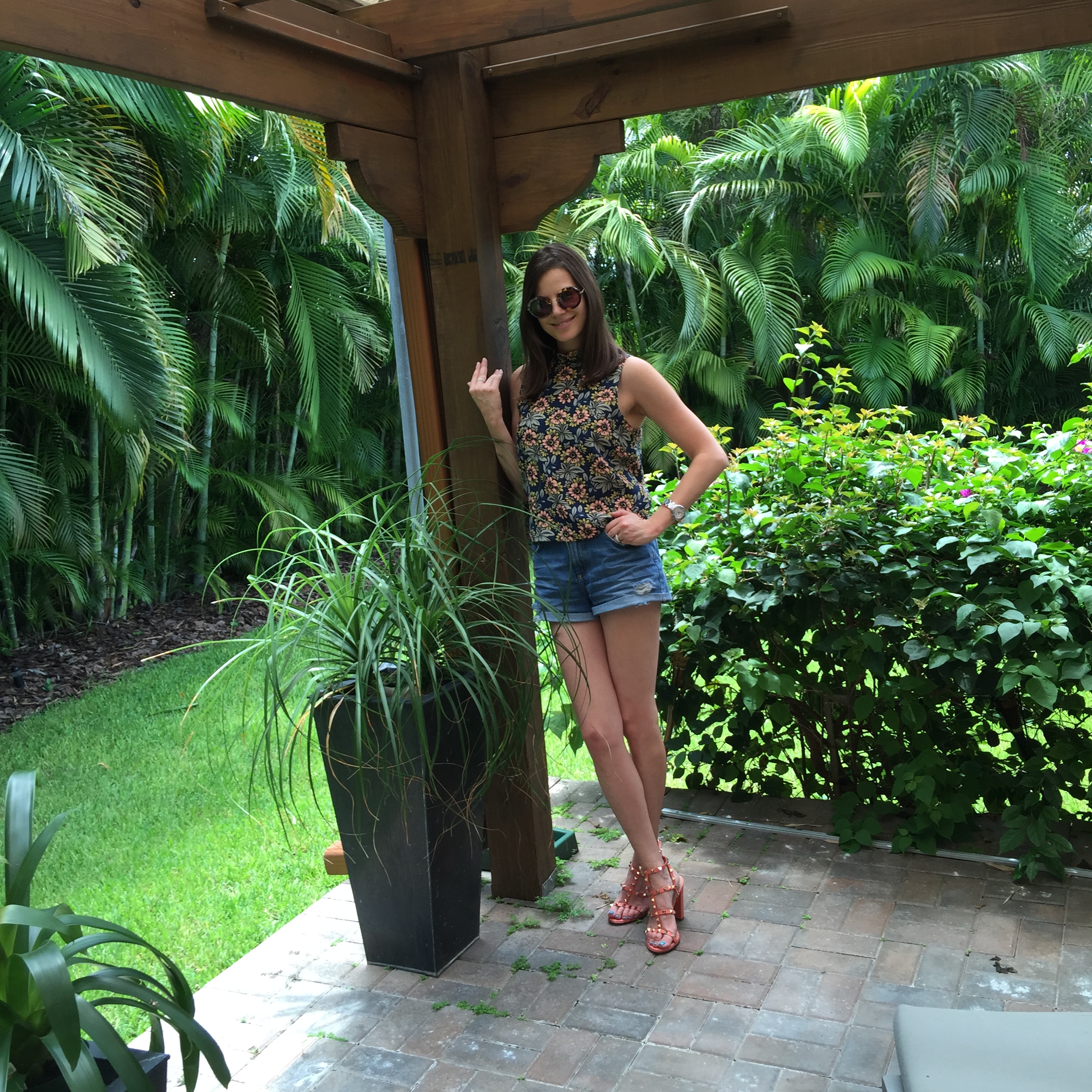 In this look I'm wearing Rag & Bone Boyfriend shorts with a button down Equipment top, Valentino ballerina flats and a Gucci Disco bag. This bag can be worn cross body or over one shoulder. See below to shop the look.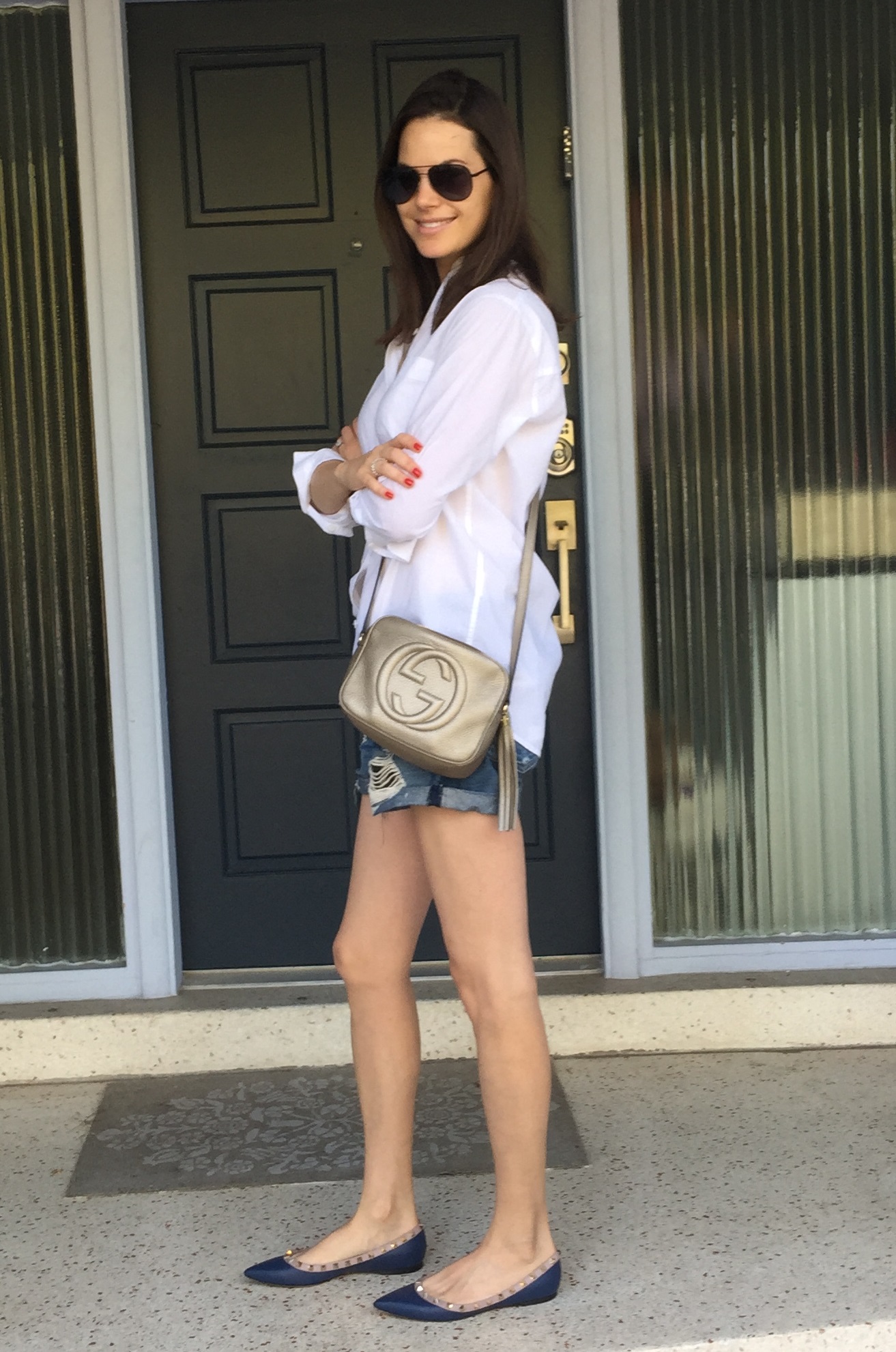 In the fall if it's cold enough in Miami I'll pair my shorts with booties. For those of you who live in colder climates don't be afraid to pair them with tights and booties. You can really wear them all year round no matter where you live!
In this look I'm wearing Frame denim shorts with a J Crew v-neck Linen t-shirt, tassel necklace and white Prada sandals..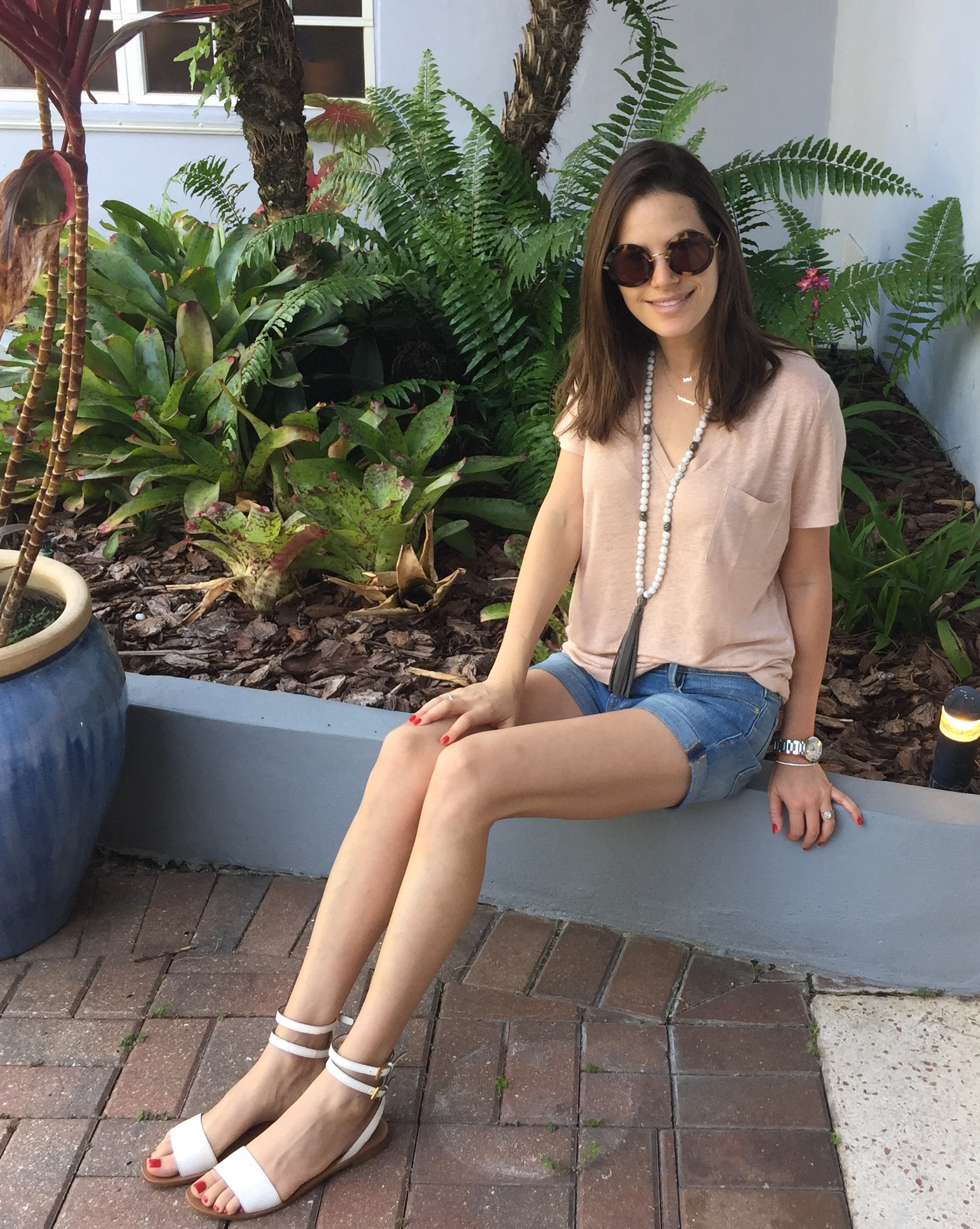 See below to shop similar products…
We're celebrating our friend's 30th birthday this weekend, can't wait! Have a fab weekend!
xo
Jenny